Dear P-PNM (Potential, Potential New Member),
First of all, I get it. It can be pricey. You don't think you're cut out for it. You don't fit the "sorority girl" persona. You don't want to make yourself vulnerable to rejection. I heard all of these reasons and more about why my now-sisters almost didn't go through Fall Recruitment and I had several of these internal battles myself, up until Pref Night, but they all dissipated on the morning of bid day and I promise they will for you too.
It Can Be Pricey.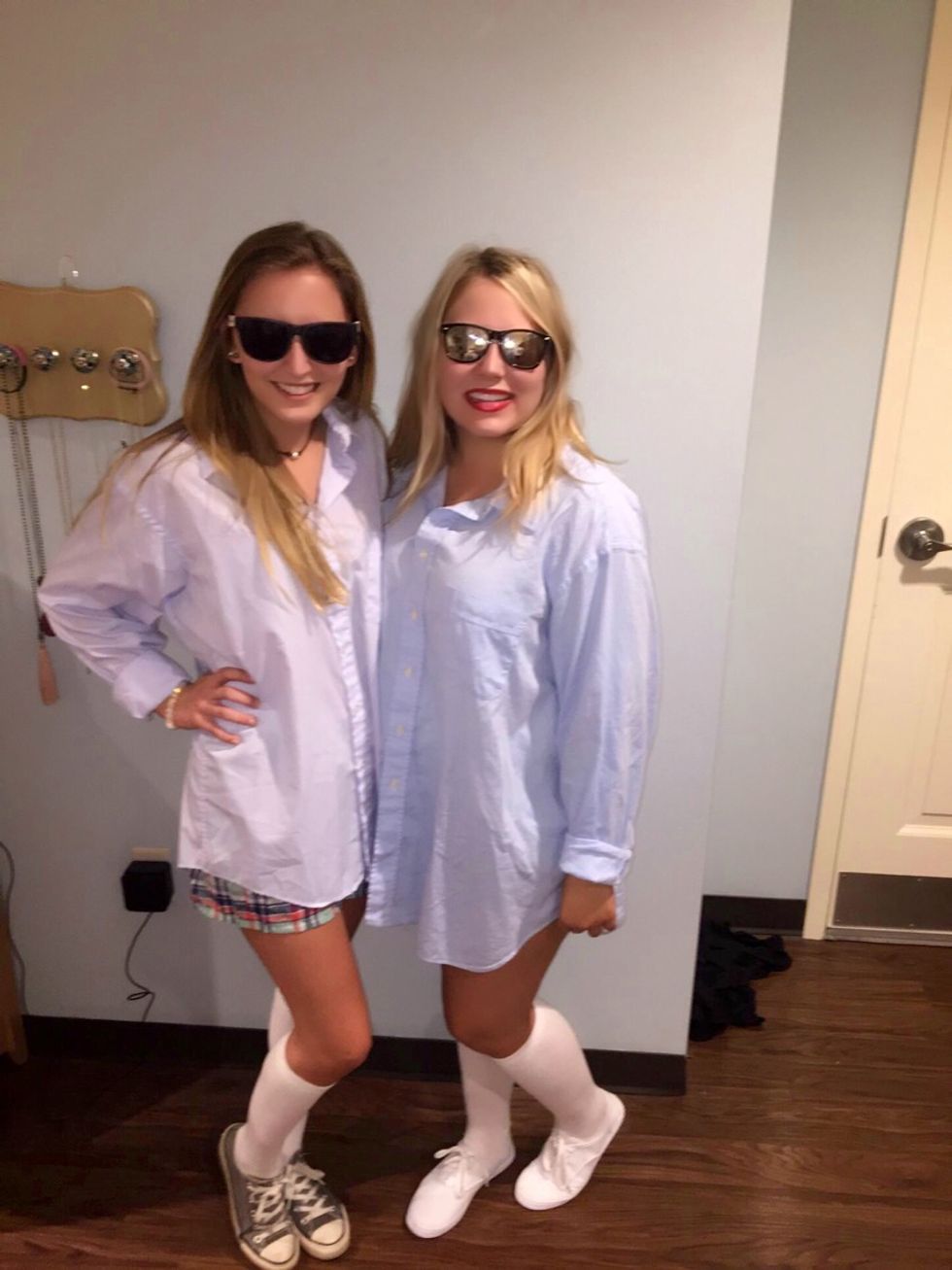 I'm not going to sit here and tell you that it isn't expensive to pay for a house mortgage, 14 meals a week, date parties, sisterhood events and fundraisers — I'm telling you it's worth it. Worth every penny. If you don't think you can financially swing it, talk to your exec board about scholarships and financial aid. Nearly every chapter has unused money that members aren't taking advantage of.
You Don't Think You're Cut Out For It.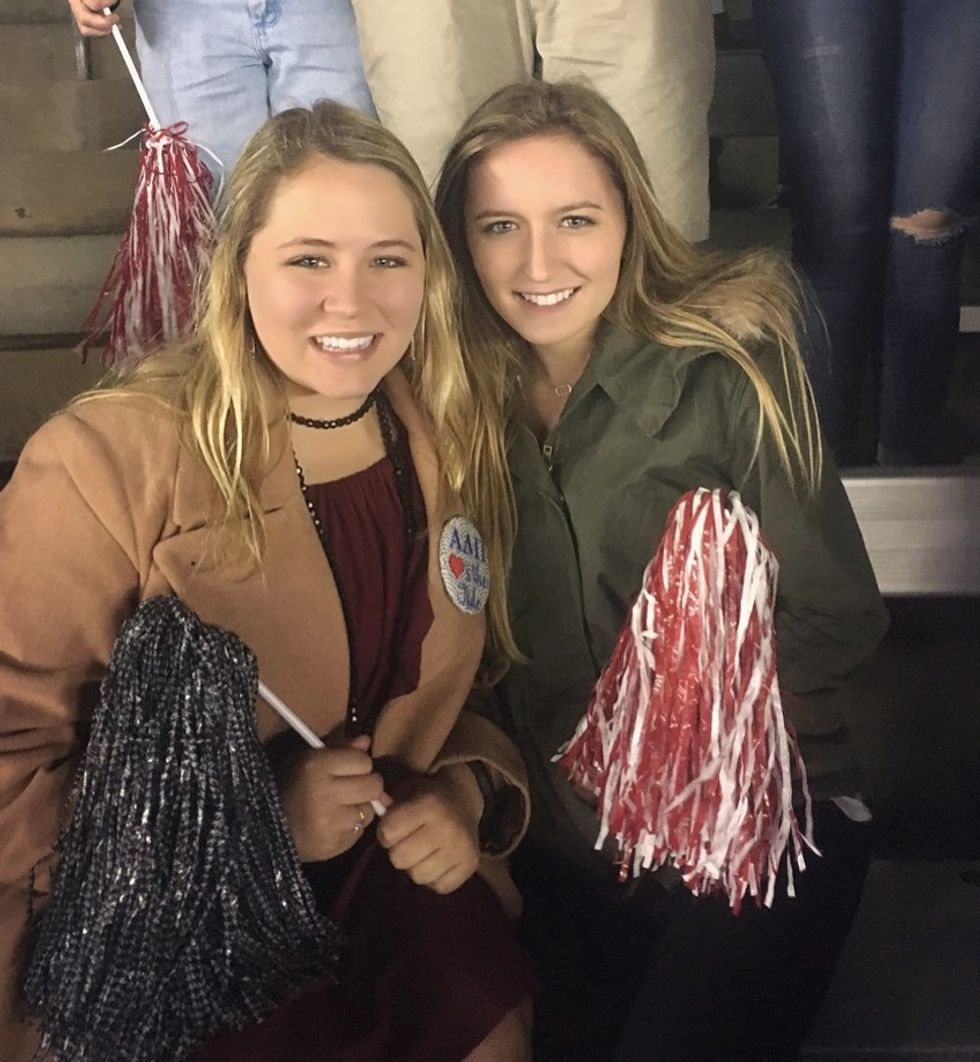 My sister and best friend is among the shyest people I know. The thought of social situations like recruitment is often overwhelming for her but she persisted through recruitment anyway and she was rewarded with a bid, a great friend group and a more outgoing personality when she needs it.
You Don't Fit The "Sorority Girl" Persona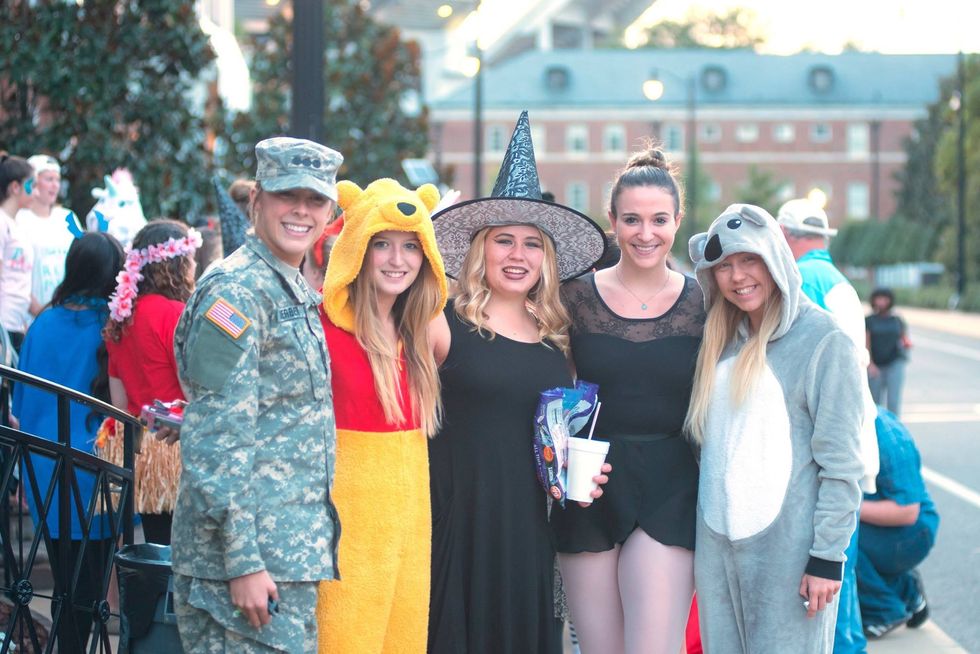 Very few people do! In every great chapter, there are equal parts outgoing and shy members, religious and atheist, liberal and conservative, Lilly Pulitzer wearers and Pokémon T-shirt wearers, girls who like to party, girls who would rather stay in and order a pizza and members who fall somewhere in between.
You Don't Want To Make Yourself Vulnerable To Rejection
During my first round of recruitment, I fell in love with a chapter. They were beautiful, kind, intelligent, philanthropic — everything I wanted to be in college. I connected well with all the girls I spoke with and my conversations felt easy and natural. I had the grades I needed for them and a pretty well-rounded resume. The next morning, I got my schedule back and their house wasn't on it. I had been dropped. Ouch. I considered dropping out of rush but after a long hour of prayer and a tough conversation with my Rho Chi leader, thenI was reminded that rejection is simply a part of life and that if God isn't giving you something you're asking for it's because He's making you wait for something better. Six days later that "something better" did come. My bid from ADPi. If I had been closed-minded and jumped ship after a little adversity I would never have been introduced to my sisters and my incredible friend group who now I couldn't imagine my life without.
So if you're on the fence about going through recruitment, just know that you aren't alone. Lots of girls consider not going through recruitment and many others consider dropping at some point during the week. If this is you, I encourage you to go for it! You never know how it'll work out until you try. And if you still aren't totally in love with your sorority by initiation week then you can reconsider. It's better to try and have it not work thanto never try at all. You could find your forever home like I did in Eta. Good luck ladies and enjoy your freshman year! It goes faster than you think!