Recently, a British reality dating TV show called "Love Island" introduced that a plus-sized model would be in the season five lineup of contestants. This decision was made after the show was called out for not having enough diversity in its contestants. However, the internet was quick to point out that this "plus-size model" is not an accurate representation of the plus-size community.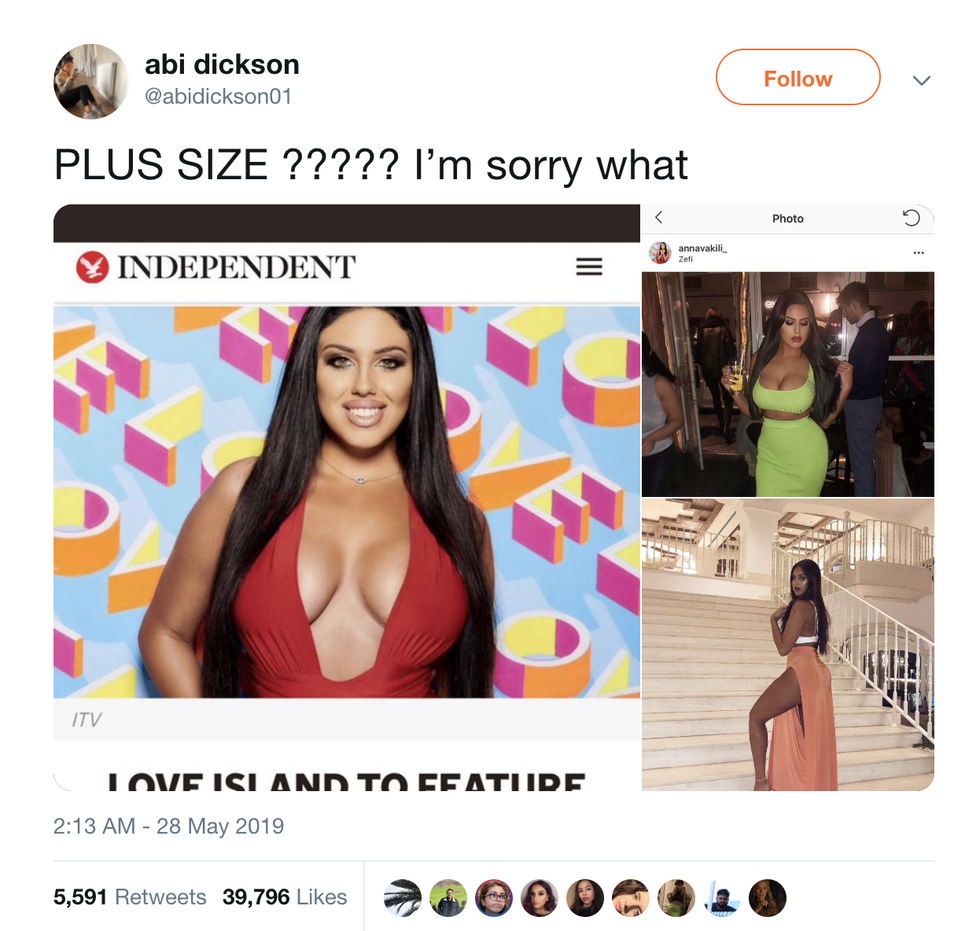 @abidickson01 on twitter.com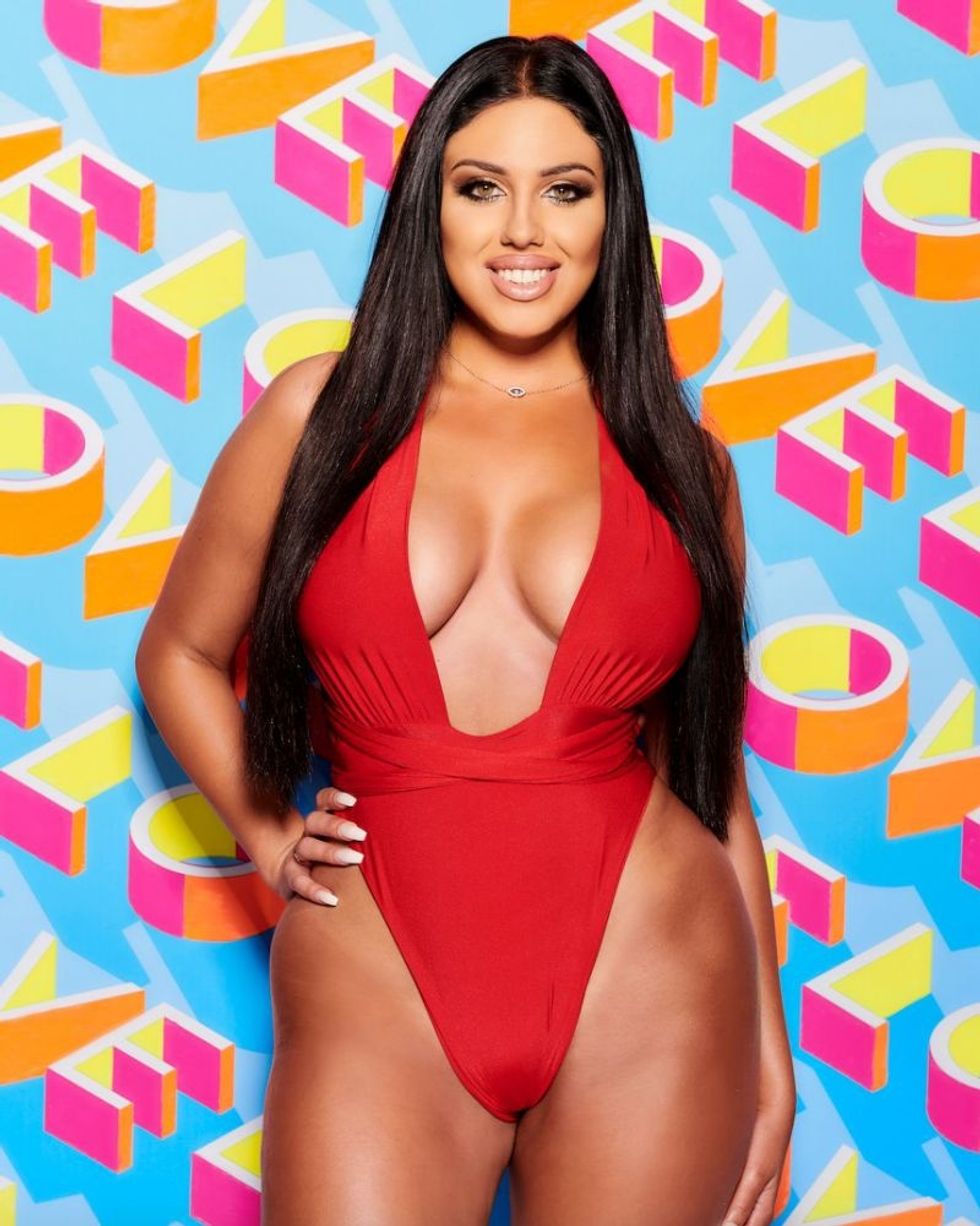 Anna Vakili, plus-size model and "Love Island "Season 5 Contestant Yahoo UK News
It is so frustrating that the media picks and chooses women that are the "ideal" version of plus sized. In the fashion world, plus-size starts at size 8. EIGHT. In real life, plus-size women are women who are size 16 and up. Plunkett Research, a marketing research company, estimated in 2018 that 68% of women in America wear a size 16 to 18. This is a vast difference to what we are being told by the media. Just because a woman is curvy and has big breasts, does NOT mean that they are plus size. Marketing teams for television shows, magazines, and other forms of media need to realize that the industry's idea of plus size is not proportionate to reality.
I am all for inclusion, but I also recognize that in order for inclusion to actually happen, it needs to be accurate.
"Love Island" is not the only culprit of being unrealistic in woman's sizes, and I don't fully blame them for this choice. I think this is a perfect example of the unrealistic expectations that our society puts on women. When the media tells the world that expectations are vastly different from reality, it causes women to internalize that message and compare themselves to these unrealistic standards.
By bringing the truth to the public, it allows women to know that they should not compare themselves and feel bad about themselves. Everyone is beautiful. Picking and choosing the "ideal" woman or the "ideal" plus-size woman is completely deceitful. We as a society need to do better.