You are always running on fumes and it scares me.
You are always go, go, go and if you're not, you feel as if something's wrong.
You are always busy.
You run and run till you feel emotionally and physically drained but you still don't stop after that - you just keep going.
You don't stop because being exhausted numbs you of the pain of everything else. Despite coming out of the smallest to biggest trials in your life, you're still afraid to face the aftershocks. You still feel it all today and it's more real than anyone else has ever experienced or can even come to understand. You're afraid to face it alone. I'm here to tell you that you do not have to face it alone. But still, you'd rather be running on empty because that pain doesn't even compare to what's being compressed.
You'd rather feel this exhaustion than take a break and risk the chance of the pain of the past to come back to you. You don't want to sit around and wait for it to come back. You are like those marathoners that pass out right before the finish line, except... You. Get. Up. However, unlike a marathoner running towards the finishing line, you're running towards nothing. You just think there's a finish line.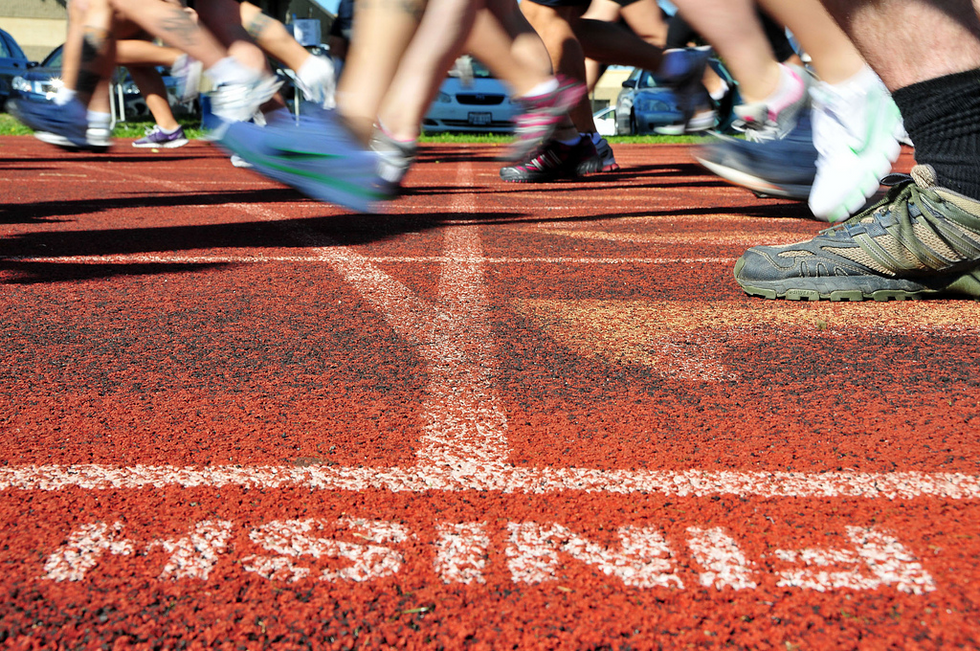 You fall down, but again, you persist on finishing. There's no finish line in sight because you're not giving yourself the chance to heal. To sit in silence, truly accept everything that's happened, and just say it's okay. If you can't say it's okay, at least start with it's going to be okay. Because tomorrow is a brand new day. You can't fully move on because you refuse to give it the attention and give yourself the time you so desperately need. You won't be able to slow down completely until you set the race you call your life aside and process everything in a healthy way. Like how a runner would need to recuperate so that he could end the race strong. You have to do that for yourself.
I know that scares you a lot but you're going to break one day. Even though you've felt like you already have in the past, you've still managed to get back up again and go 100 mph. I'm terrified that one day you're going to wake up and think this whole pushing yourself to the limits isn't working. The pain isn't going away. Maybe pushing yourself isn't worth it; not when there's so much going on already. I would hate to see that day, so all I'm asking is stay. Breathe. And take it one step at a time.
"Therefore, since we are surrounded by such a great cloud of witnesses, let us throw off everything that hinders and the sin that so easily entangles. And let us run with perseverance the race marked out for us, fixing our eyes on Jesus, the pioneer, and perfecter of faith. For the joy set before him, he endured the cross, scorning its shame, and sat down at the right hand of the throne of God."- Hebrews 12:1-2