First of all -- who would've thought?
The New Orleans Pelicans shockingly swept the Portland Trail Blazers 4-0 in the first round of the 2018 playoffs. I think it's safe to say that no one really saw this coming.
A lot of basketball fans questioned the Pelicans' potential to even compete in the playoffs after star DeMarcus Cousins suffered a season-ending injury--myself included.
And this isn't to say that they necessarily sucked, it was more because they never really showed up as a team; it was really always the dynamic duo of Anthony Davis and Boogie Cousins who combined an insane amount of points, but even then, they'd still end up losing.
In fact, even ESPN.com analysts heavily doubted New Orleans' capabilities per NBA.com:
New Orleans Pelicans players have heard this before, at every stage of the 2017-18 season: They're not going to make the playoffs, a prediction by many NBA analysts in September. They have no chance to survive the Western Conference postseason race without four-time All-Star DeMarcus Cousins, sidelined by a season-ending injury in January. OK, so they claimed a coveted postseason berth, but they're a lock to lose an April first-round series to Portland, right?

Right?

Wrong again.

All 22 ESPN.com analysts predicted that the Trail Blazers would eliminate the Pelicans in Round 1; New Orleans instead dominated, sweeping the series 4-0.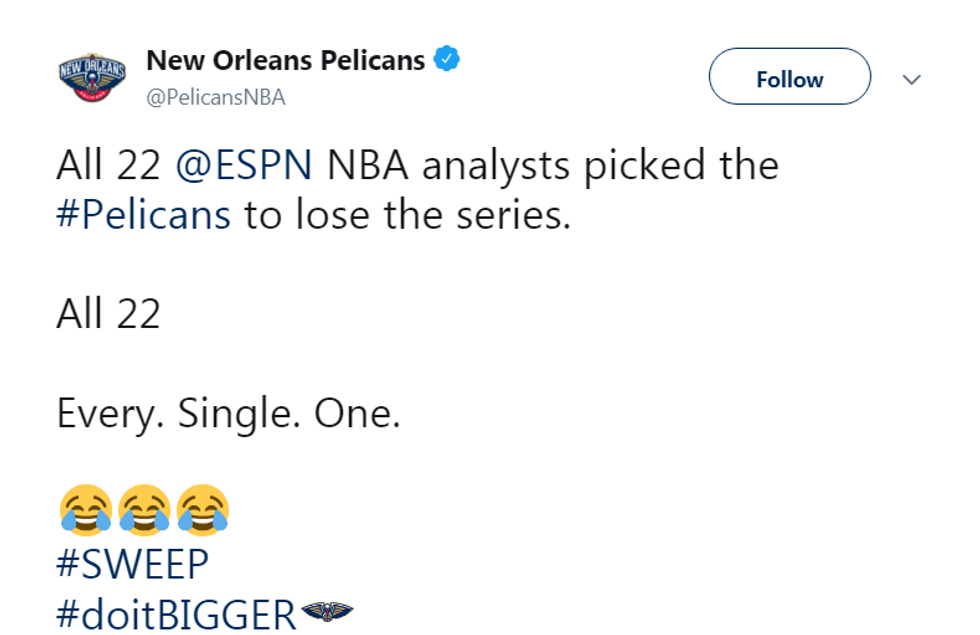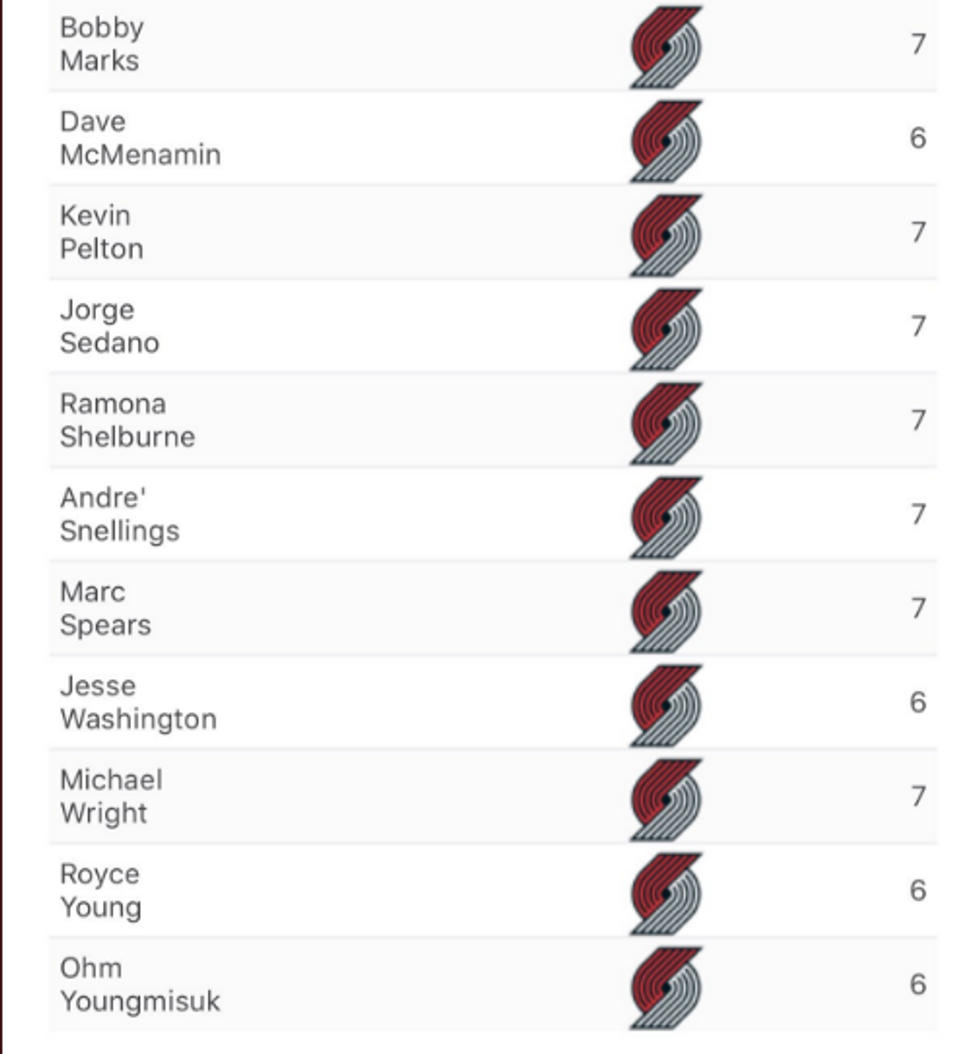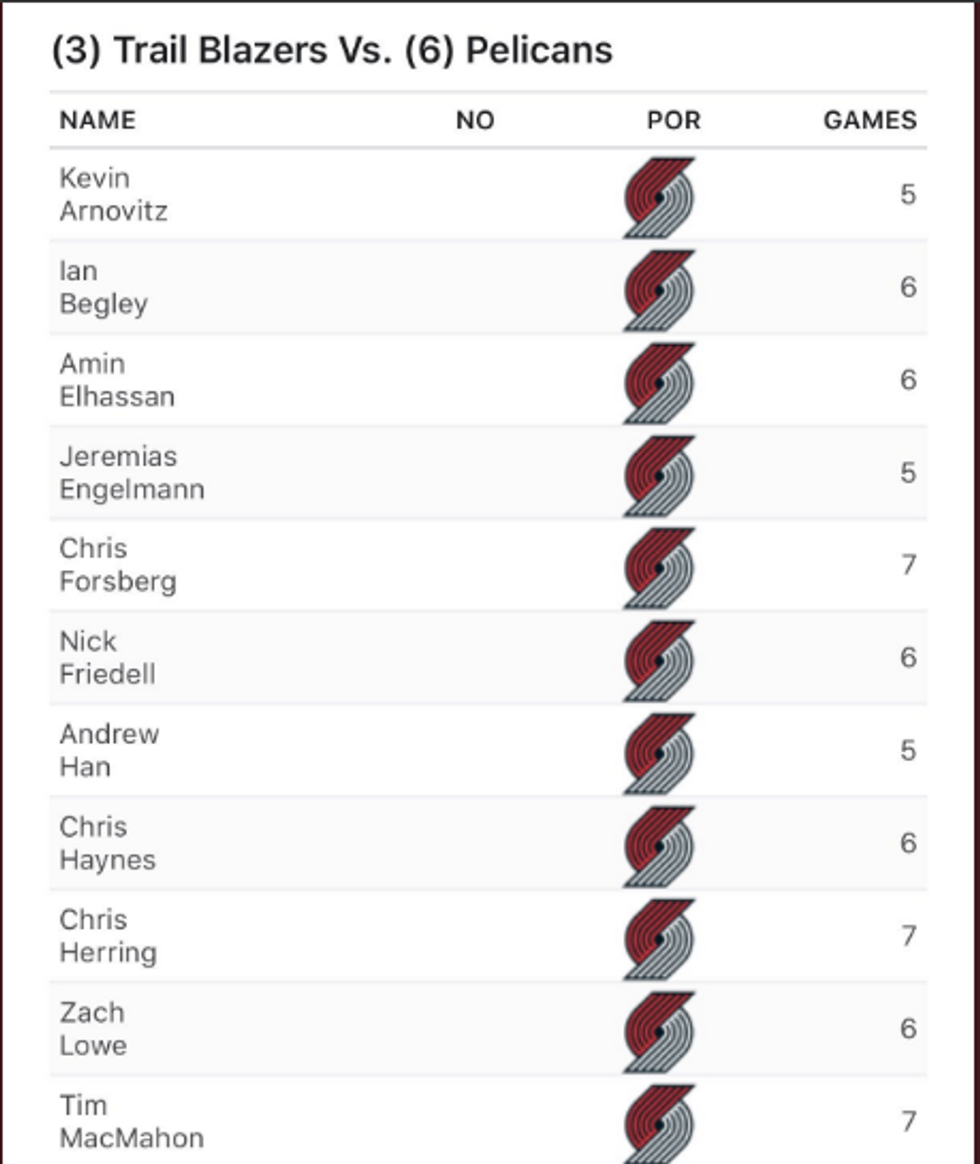 Veteran point guard Rajon Rondo dictated the floor for the Pelicans as he averaged 11 points and 13 assists. In Game 4, Rondo racked up 16 assists with just seven points.
Meanwhile, Holiday scored 41 points in the final game of the series and AD had 47.
Just let that sink in.
Whoever, the Pelicans end up going against in the second round, you can bet that there's no backing down now.