I am a painter who paints from the gut, but has a strong social conscience, and my early work often dealt with global social issues. I truly believe that, as an artist, I have a social responsibility for my painting, to try to make our world a little better. -Pacita Abad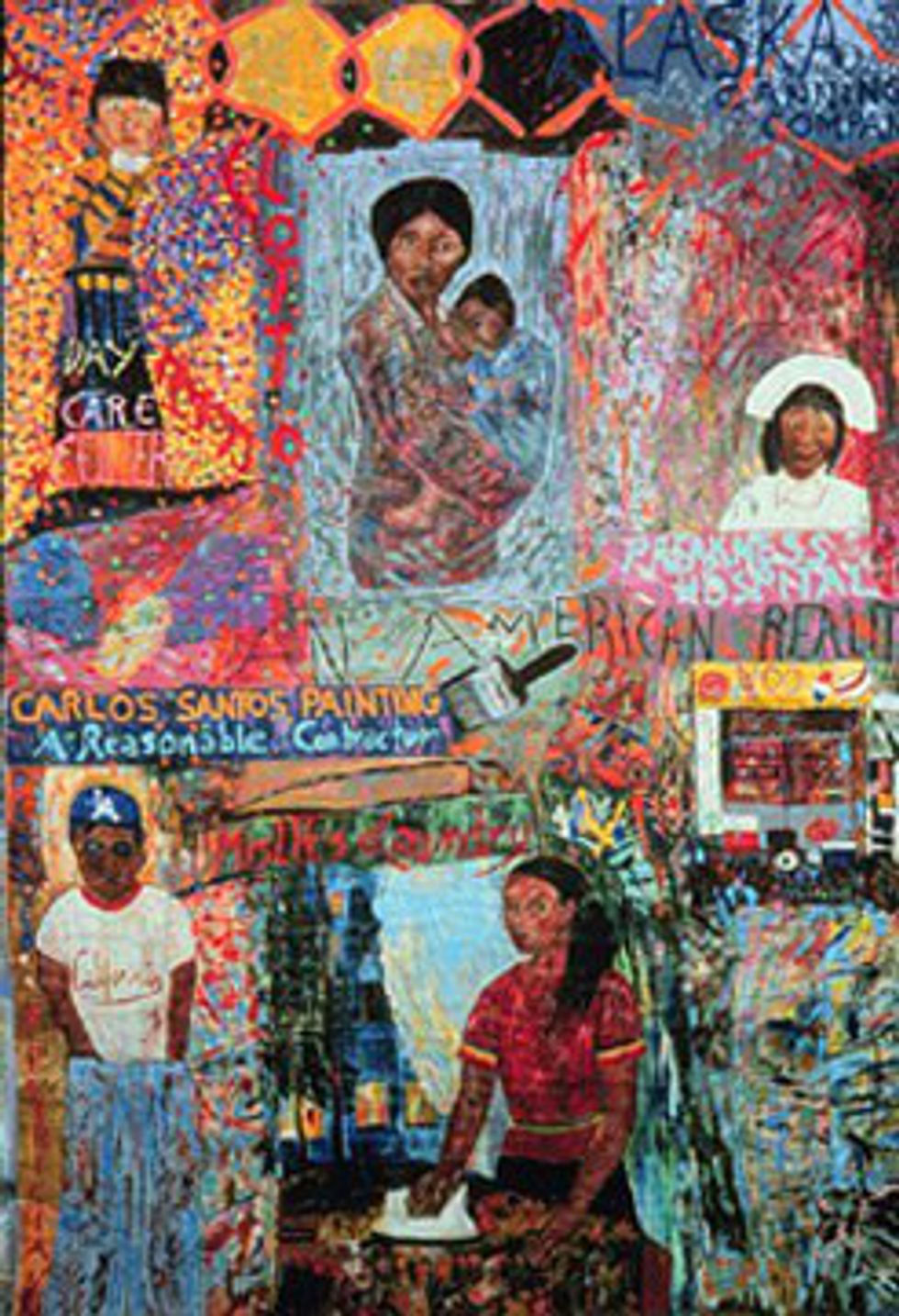 Pacita Aba, I Thought the Streets Were Paved with Gold, 1991. Acrylic, oil, wood bristle, painted canvas, painted cloth on stitched and padded canvas, 94 × 68 in.
A politically concerned feminist, artist Pacita Abad's I Thought the Streets Were Paved in Gold (1991) discusses the difficulties many Asian women face when they immigrate abroad to America and become domestic workers. Abad believes her work has a strong political responsibility in addressing feminist and socio-political meanings. Her painting depicts six figures that represent the struggles of Asian immigrants and the effect it poses on others connected to them.
I Thought the Streets Were Paved in Gold is rendered in vibrant colors applied in acrylic and oil paint. Abad also incorporates wood bristle, painted swatches of canvas and cloth that she hand stitches on to a padded canvas. Often employed in her other works, she labels her artistic technique of stitching and stuffing canvases, that possess a three-dimensional effect "trapunto" paintings.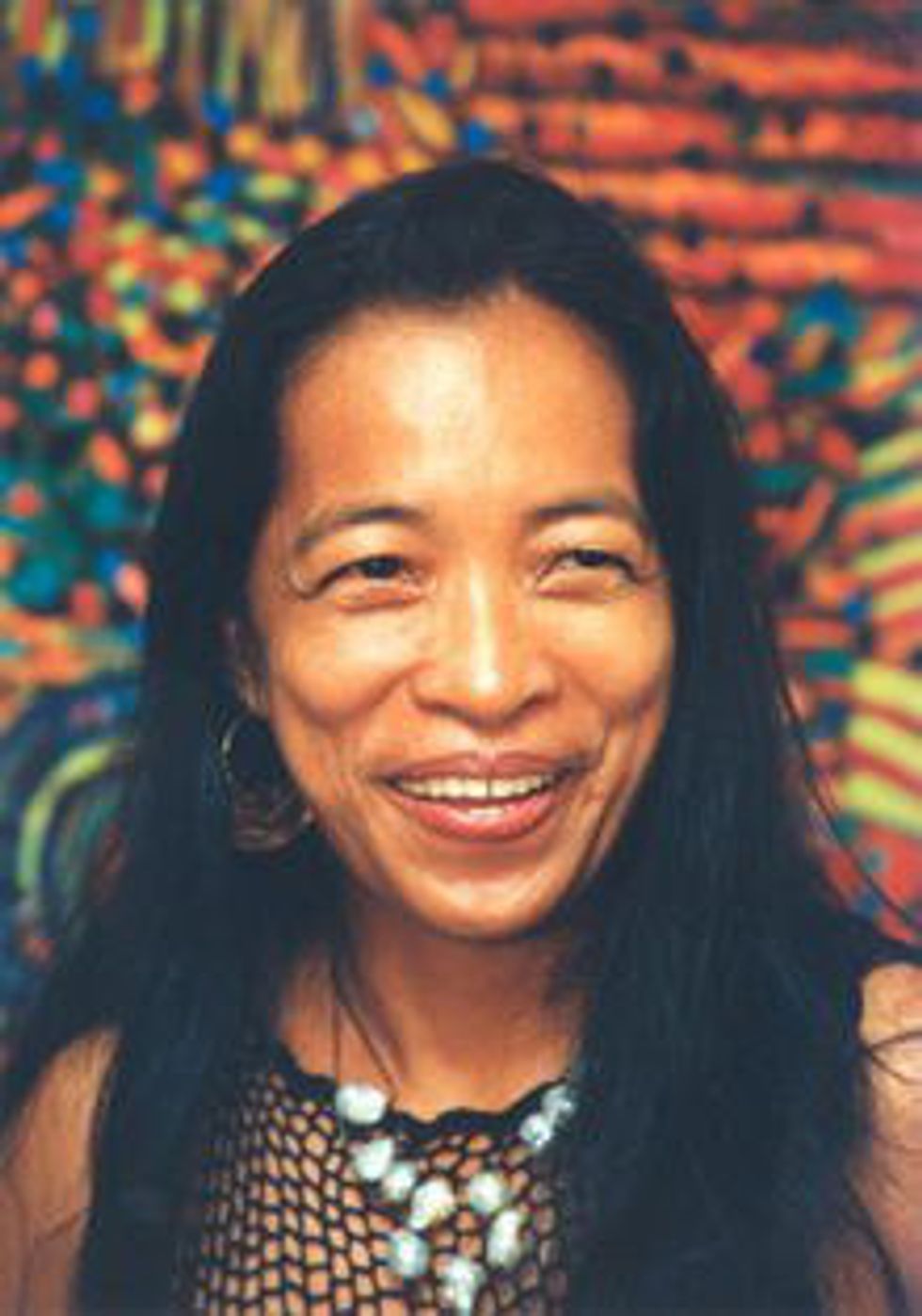 Pacita Abad
Pacita Abad is an Asian-American artist born and raised in the Philippines and educated in a politically active family. Originally, Abad received a BA degree in political science at the University of the Philippines but due to her political activism against the dictator Ferdinand Marcos, she was forced to leave to America in 1970. During her early years in America, Abad supported herself as a seamstress and typist whiles studying Asian history at the University of San Francisco. In addition, she attended graduate school first at the Corcoran School of Art in Washington D.C. and later at The Art Students League in New York City.
Extensive travel during her life, encountering multiple cultures, inspire her bold and experimental artwork. Because of her global journeys, many of Abad's paintings tell the stories of people, especially the women, she has encountered and conversed with during her life. Pacita Abad believes that as feminists, all women have an obligation to improve the lives of other women in their countries and around the globe.