Who whispers in our ears that we aren't good enough? I see myself as a little girl trying to fix my quirks. I was either too loud, too annoying, too talkative or just not good enough. So I changed. I changed the way I talked, I changed the way I dressed and I put the little girl I used to love on a shelf to be forgotten forever. And I am not the only one.
Most of us have operated under a façade for so long that our perfectly crafted persona has become our default. Just yesterday, I was having breakfast with my dear friend when she looked me straight in the face and said, "You can't be perfect, so stop trying and just be who God created you to be." Her words were obviously much more thought out and dealt with care, but nonetheless I heard the message loud and clear.
"Real," "transparent," "vulnerable," these words are often met with disdain and an apprehension to adhere to their ideals. But when did being yourself ever become a bad thing. Why can't we be vulnerable with one another? What is so wrong with the person God has created us to be? If He is everything we believe He is and maintains all the wonderful attributes we sing about then why can't we live out the life He created for us.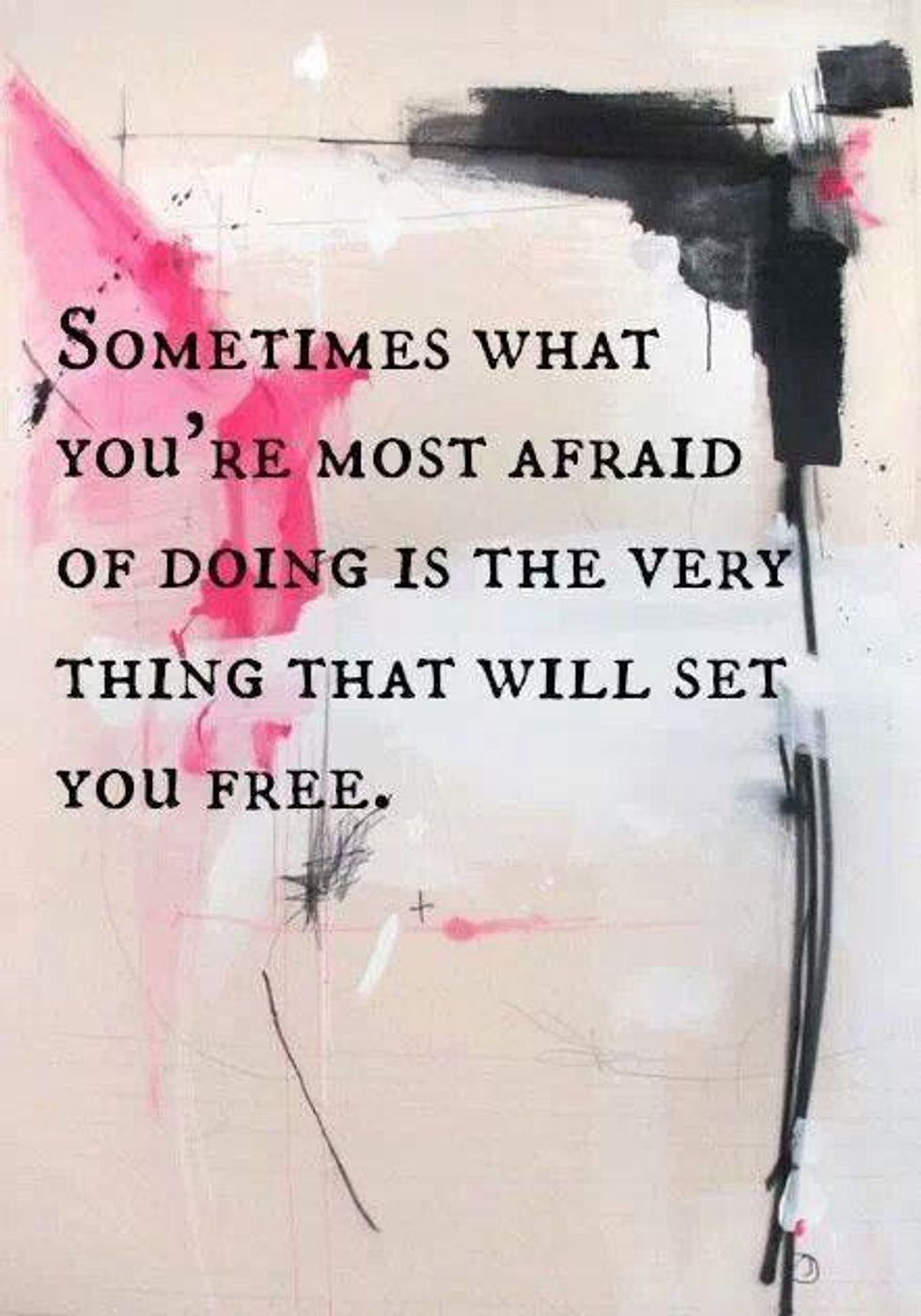 The answer is much more simple than we realize: We don't want to be hurt or disappointed and when it comes down to it, vulnerability is hard. It exposes you to personal attack from not only people but the enemy as well. It leaves your deepest dreams, desires and wounds open to the people around you. Who is stopping them from hurting you or crushing the things you love? Nothing, absolutely nothing.
Vulnerability is allowing people into the places that can be wounded, but it also gives you power to overcome. Allowing people to hurt you in order to live in freedom seems counter intuitive but God brilliantly created it that way. By allowing others to see you for who you are, you gain true identity in Christ. Now the wounds received through vulnerability are easily dealt with because we have allowed God into every nook and cranny of our once perfectly controlled lives.
Vulnerability allows you to intimately know the pure and raw power of God's love. His redeeming, gracious, unrelenting, all-sacrificing and romantic love with His children. The enemy may strike, and trust me, he will, but vulnerability allows God into our deepest hurts so that He may heal what the enemy tries to destroy. Letting go and giving God control over every situation creates the freedom to fail and still be okay.
So often we try to convince everyone around us that we are "fine" but why not be beautifully broken. Hi, my name is Jacqueline Parker and I have gone to hell and back multiple times. My life has not been a fairy tale and it looks nothing like I wanted it too but guess what...I am still okay. I am acknowledging that life sucks sometimes but it's okay because God's got me. I love Genesis 50:20 (NIV) because it says, "You intended to harm me, but God intended it for good to accomplish what is now being done, the saving of many lives." Everything the devil has done to me in order to hurt me, God has shifted and formed into good. The devil wants to crush our identity and corrupt it with pain, but lucky for us, our identity was created and founded by our loving father.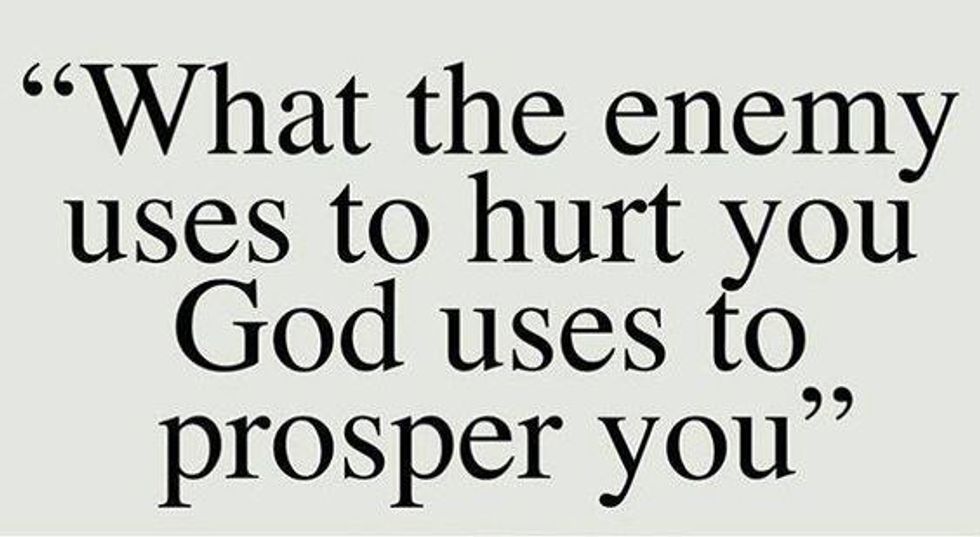 These hardships, even the deepest wounds that feel like we are being crushed, are actually helping us to take on the destiny that God has so graciously created for us from the time of our conception. Just as Psalm 139:13 (NIV) says "For you created my inmost being; you knit me together in my mother's womb." God knew us and still works daily to know us even more. Too often we have become hardened to God in our grief and we give Him less space to move. But when this happens we are left wounded and cut off from the true source of life. Even still, God finds us in the depths of our sorrow and brings us to a place where He may restore the destiny that He has buried deep within our souls. And for that, I am truly thankful.
On the practical side, find verses and worship music that ground you and remind you not only who you are, but whose you are. I will leave you beautiful people with a short list of not only my favorite verses in times where I feel like retreating behind my well crafted walls, but worship songs I can listen to on repeat. God has always spoken to me strongly through worship and I pray these songs may speak to you as well.
Isaiah 41:9-10 (NIV)
9 I took you from the ends of the earth,
from its farthest corners I called you.
I said, 'You are my servant';
I have chosen you and have not rejected you.
10 So do not fear, for I am with you;
do not be dismayed, for I am your God.
I will strengthen you and help you;
I will uphold you with my righteous right hand.
Exodus 14:14 (NIV)
14 The Lord will fight for you; you need only to be still.
Jeremiah 29:13 (NIV)
13 You will seek me and find me when you seek me with all your heart.
https://play.spotify.com/user/1249920262/playlist/09R63AehweV71TrigZPE48