When Outer Banks first hit viewers' screens a few months ago, every teenage girl and her best friend wanted to be Sarah Cameron.

Sarah Cameron makeup tutorials began to surface on YouTube, along with style guides on Instagram that showed you where to buy that striped, wrap dress that she wore on her trip with John B to Chapel Hill.
However, nobody seems to be talking enough about our other favorite character, the original queen of the Pogues.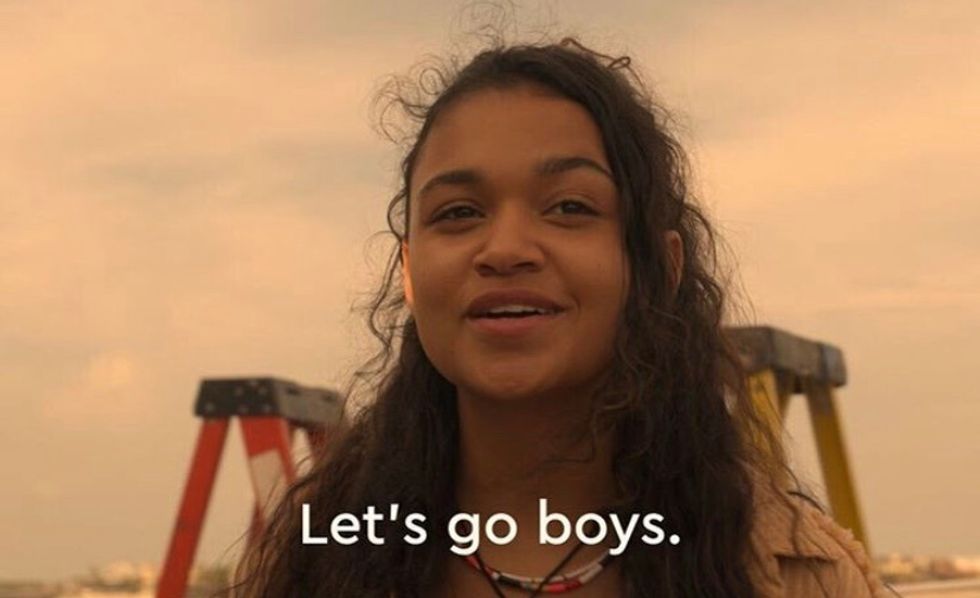 @obx
I personally preferred Kie's laid-back, summery style over Sarah's preppy, beachy looks throughout the show.
If you're like me and want to become the next Queen of the Pogues, here are some of my personal favorite pieces that were essentials Kie rocked throughout the Netflix Original's debut season, and how to replicate them!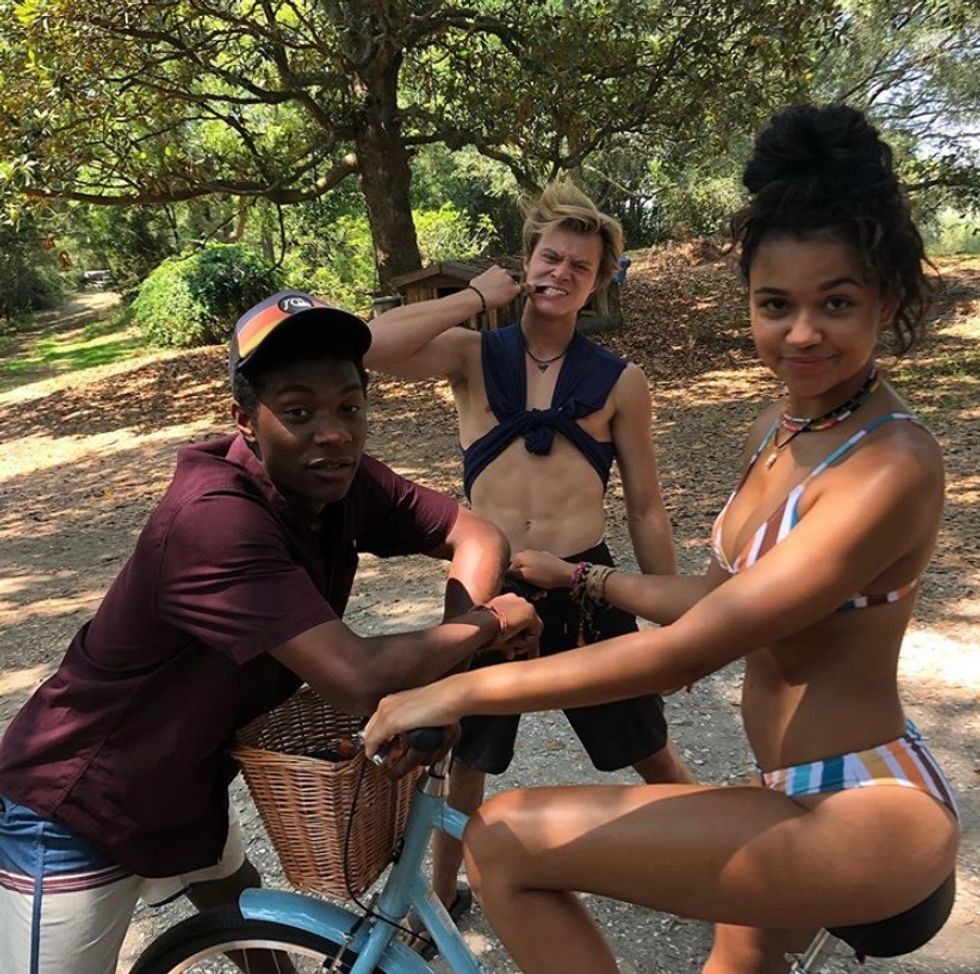 @obx
With a huge chunk of this action-packed show being filmed on the water, all of the characters needed to wear their swimsuits underneath their normal clothes in case there was an opportunity where they needed to hop on a boat (which was literally in every episode).
But, a Pogue Queen doesn't need those extra frills or a tiny string swimsuit- she needs something practical for when she has to dive into the marsh to help her buds.

And who said Sarah Cameron was the only one who can rock stripes? Kie looked so good in this striped bikini. Here is another top, paired with matching bottoms that we can also imagine Kie would wear.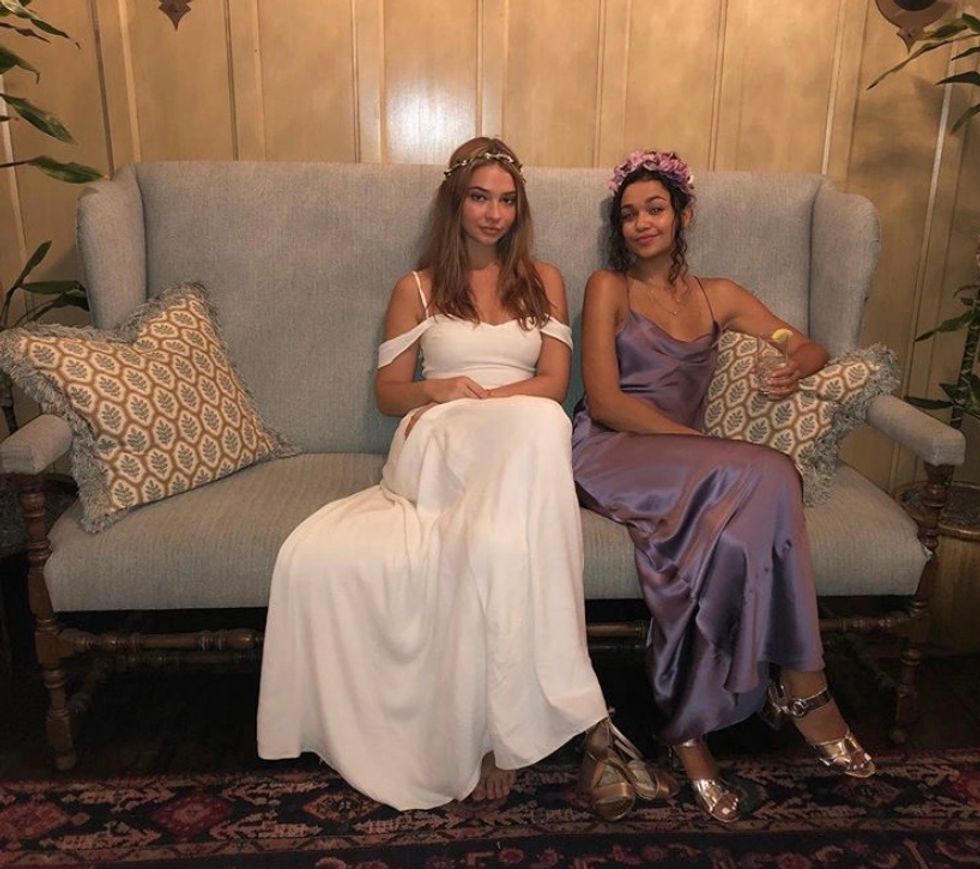 @madisonbaileybabe
Pogues can get dressed up sometimes too! During the Midsummers episode, it was nice to see all our favorite characters, both Pogues and Kooks, all dressed to impress.
Kiara looked stunning in this long, lavender silk dress. Here is another, more affordable dupe that's a little bit cheaper than the one Kiara is sporting in the picture above if you still want to recreate her look from the party.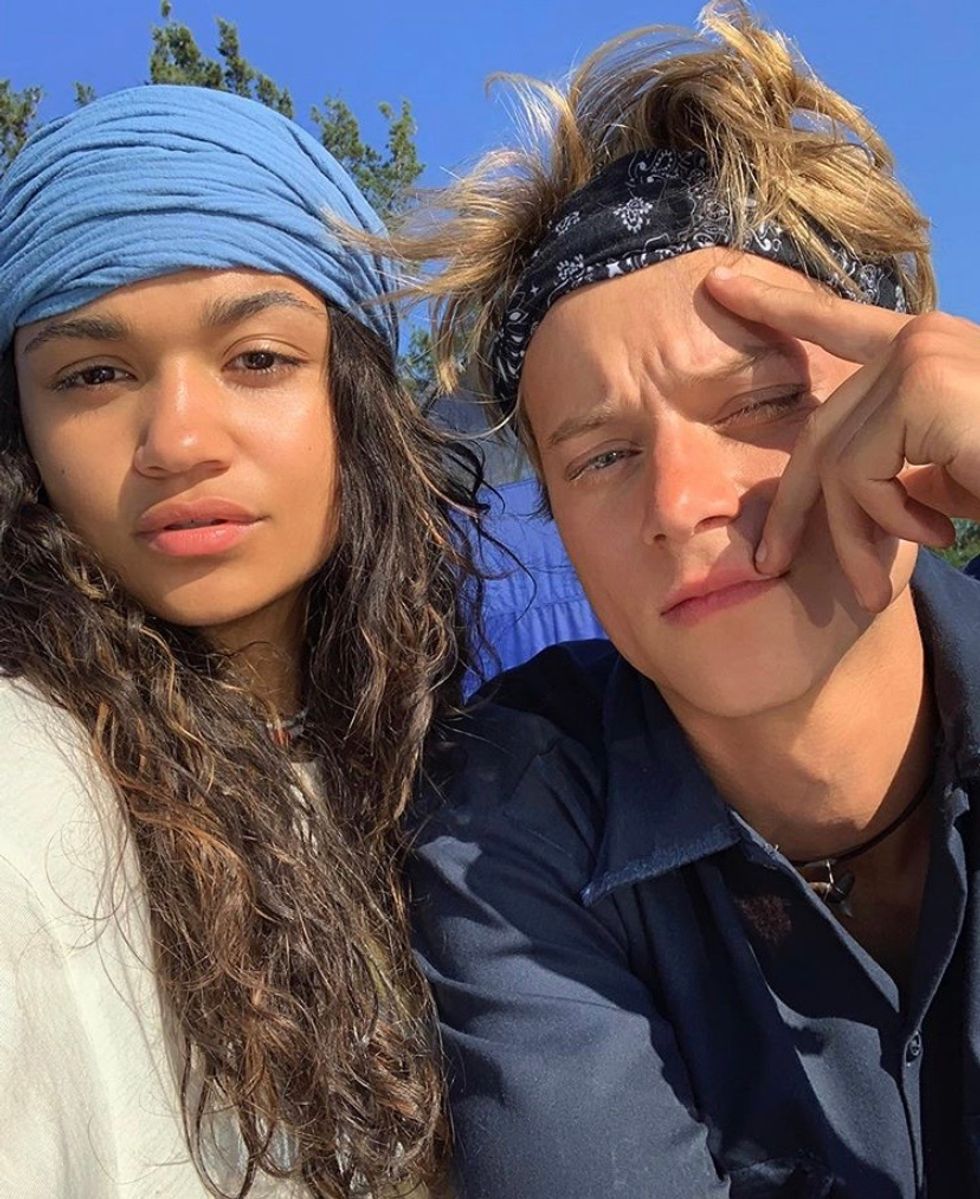 @obx
If there's one thing that Outer Banks set trending again, it's the bandana. The Pogue boys have also been caught with this wardrobe staple in many of their outfits, around their necks, or even styled as a headband as JJ did here.
As an accessory, the headband bandana adds a fun, summery flair and a pop of color to any outfit, and is extremely practical when you and your friends are constantly on the move while running from Kooks.
To recreate this, all you need to have is get some spare fabric. Cut and measure it so that it fits your head, before tying it and voilà! You've got yourself an easy, DIY headband.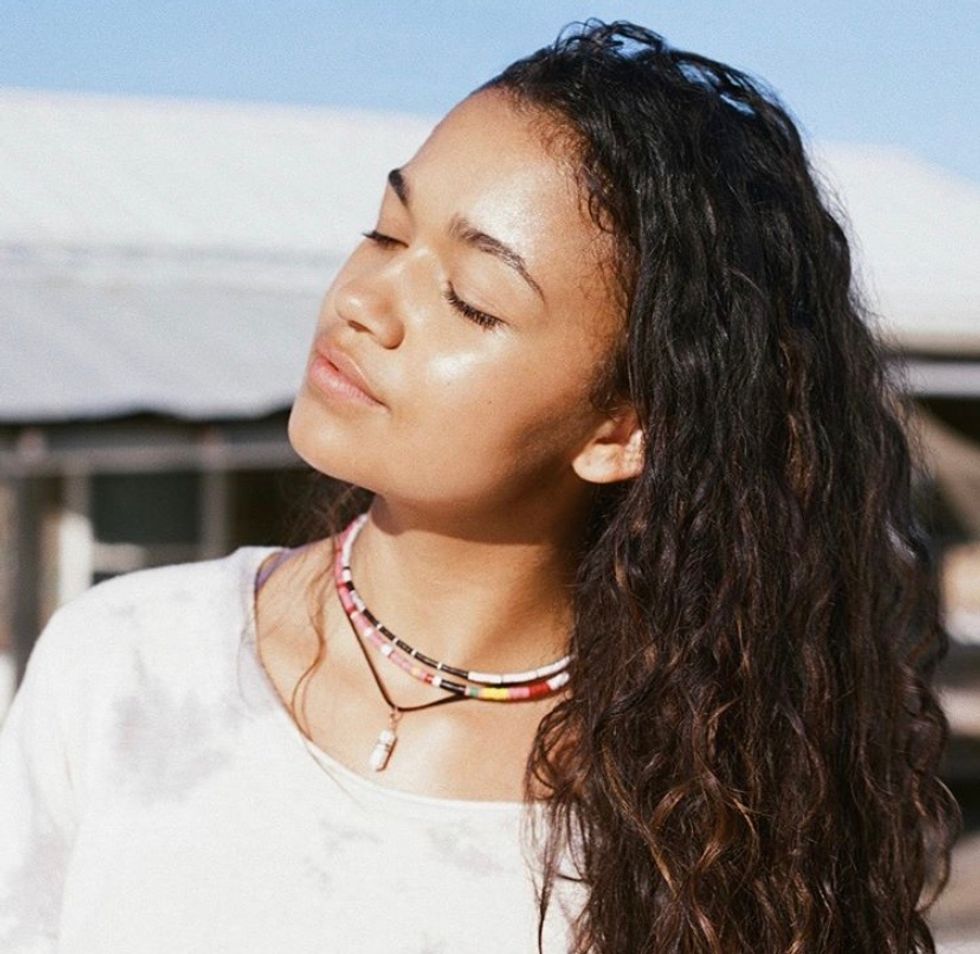 @obx
Most of Kie's wardrobe gives off a more casual, laid-back vibe compared to Sarah's, and the jewelry she pairs with many of her outfits shows off her environmentalist, free-spirited personality that we love.
Layered necklaces, simple charms, and beaded pieces are staples in her closet. Here is a collection on Etsy where you can find natural, beachy chokers similar to the ones that Kiara is wearing here.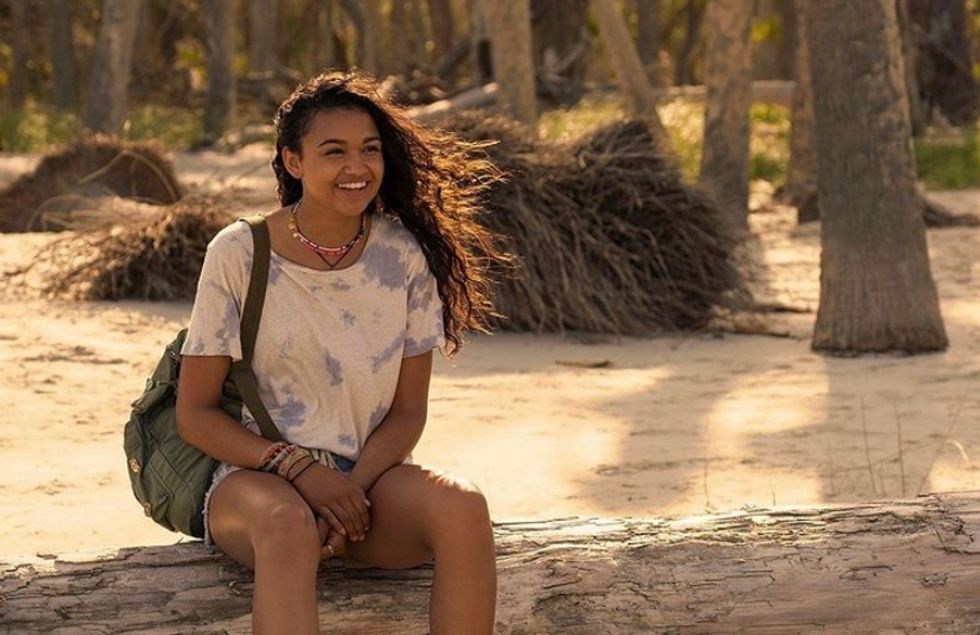 @madisonbaileybabe
Most of Kiara's tops throughout the show are easily paired with some classic denim shorts, ranging from slightly, baggy t-shirts to breathable, cropped tank-tops. The versatility, yet simplicity of her outfits somewhat follows the VSCO girl aesthetic, but adds in her own naturalist vibe and the beachy setting that the show is in.
Super cute and Pogue Queen chic.