I am so excited to be able to talk to you all! As I sit here on my couch watching "Gilmore Girls" (while of course drinking coffee) thinking about what I want to say to you all, so many things are going through my head. I could talk to you about shattering glass ceilings in the workplace, coming to positions of power in politics, or any number of things that women have been struggling with for the last hundred years, but I think I want to take a different route.
As someone who attends a (former) women's college, I've met all kinds of ladies the last two years and had my eyes opened to lots of different things. I have seen the simple beauties in women that I have never noticed before. We, as women, have lots of stigmas and stereotypes attached to our gender, and some of which I will admit are true (I do have a hard time passing up a great shoe sale…oops), but so many others are not.
Women are so wonderful about building one another up. I have never been in another environment where when someone is sad that people are so ready with a tissue, a hug, and some chocolate. When someone is feeling down about themselves, someone else is always there to remind her how absolutely awesome she is. When someone needs the perfect necklace to complete her outfit, there are always about 6 options for her to choose from, none of which are from her own closet.
Women are also incredibly intelligent. I've had some of the best conversations outside of the classroom talking to others about real world topics and problems. Politics. Books. Issues in third world countries. Hunger in America. I've gotta say, girls got brains. But we also know how to apply eyeliner and bronzer like a boss. I am a MaryKay consultant so you best believe that contouring and highlighting are some of my areas of expertise…but I don't just do it just to do it. I can use it as a teaching time for other girls and in the process can have some great conversations.
So, gals, what I'm saying is simply this—keep being awesome. Women have been and are doing remarkable things around the world. Audrey Hepburn advocated for children around the world when she was only remembered for being pretty. Princess Di was a global humanitarian who the world loved. Malala Yousafzai was almost killed for getting an education and is now advocating for girls' education. We had two women running for President of the United States. Rhonda Rousey is kicking butt (quite literally). These women are showing us that we. can. do. anything. Any topic you are interested in, I'll just about bet that there are some incredible women in that field and if not, what are you going to do to change that?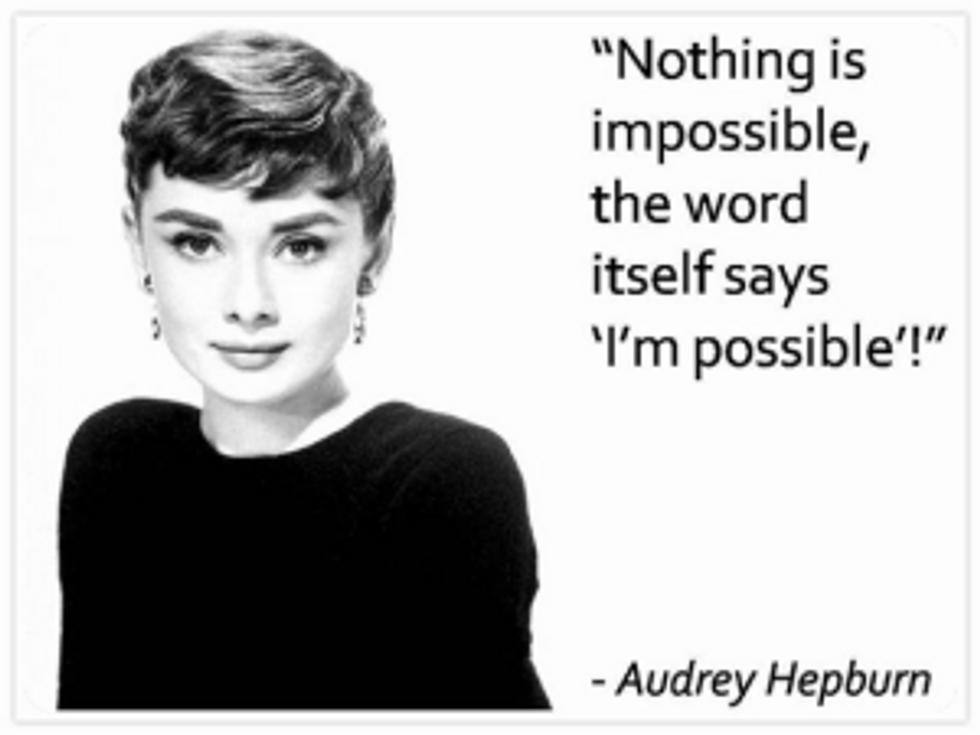 Get an education. Be a mentor. Read books. Watch the news. Learn about the world around you that doesn't have to do with "Who Wore It Best?" or "Who's Got A Baby Bump?" Keep making medical discoveries and helping students learn how to read so they can go on and figure out how to send people to Pluto (not really, but you get the point). Keep running in politics. Go for a career in STEM or open your own fashion boutique.
Keep changing the world. I know you can do it, because you already are.
Stay Classy,
Casey