Dear high school senior,
I literally can't believe time has flown by so fast. It seems like yesterday your backpack was twice your size and your only worry was what game you were going to play during recess. I am so proud of the person that you are becoming and can't wait to see what the next few years have in store for you. This is likely going to be the best/scariest year of your life all in one. The transition from high school to college is a big deal. The atmosphere of senior year is something that is so special. There is nothing like Friday night football, a bonfire with your closest friends, and messing with your favorite sophomores just because you can. From state champions in football to class favorite and getting the chance to go to your dream college- you have accomplished so much already, and I can't wait to see you accomplish even more as you go to college. But high school isn't over yet, so have fun while it lasts!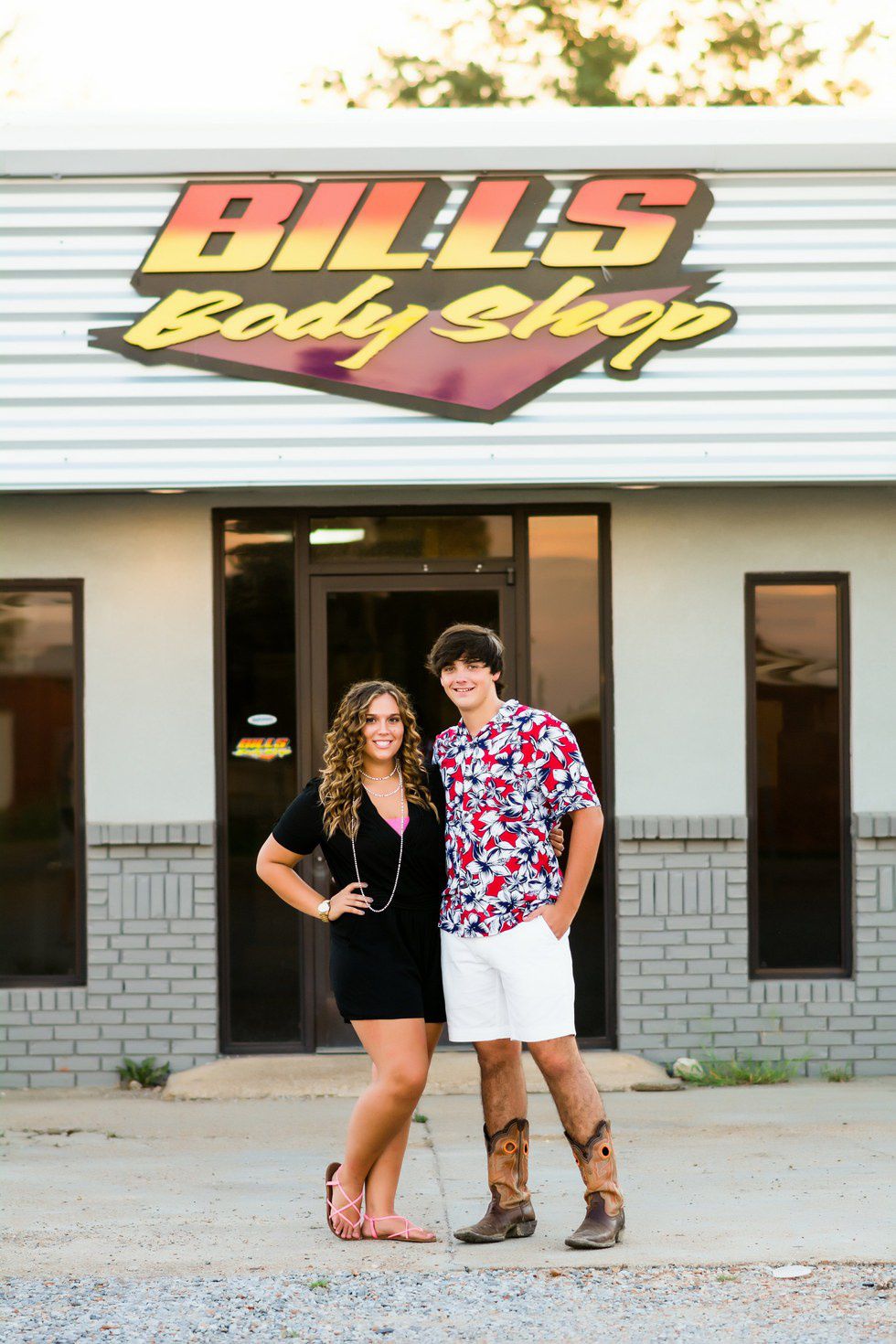 Don't rush it, enjoy it.

I know what you're thinking at this point, "I'm basically done with high school. Why won't graduation just hurry up and get here?" Please do not rush it. Enjoy the last days of your high school career because you will never get to go back. Enjoy laughing with your friends at lunch, take it all in as you walk down those halls to your locker, let your mom and dad take as many pictures as they want- you will appreciate them one day.
Be nice to mom and dad.
I know that you're so excited to get out of the house and experience college, but don't forget who helped you get this far in life. Mom and dad will miss you more than you miss them when you're gone, so let them enjoy their time with you while you are still home. Believe it or not, you are going to miss mom's sloppy joes and french dip sandwiches more than you think. Mom already cries every time we break out the baby pictures, so don't make too many jokes about how you can't wait to leave home and have the time of your life. Dad tries to hold it together, but it is hard for any parent to be prepared for their kid to leave them. I promise you will miss them while you're at college, even if you don't think you will.
Don't forget about me while you're having fun in college.
College is going to be fun. You are not going to have very much time to sit around and miss everyone. But don't forget about me completely! I am so excited for you to start doing things on your own and start preparing for the world. I hope you have fun, but I also hope you don't forget that I'm fun too and I am only a phone call away.
You're going to make new friends and part ways with old ones. You have a chance to be whoever you want to be in college, so embrace it! You will learn so much from college, and it will be the most fun/fast years of your life. But don't forget that your high school career isn't over yet. Enjoy the last few times to walk the halls, eat that fantastic high school lunch, and 5th period study halls playing ping pong because you will never get that back. I hope you make the best of it al, and I can't wait to see where the next four years take you!