It is the new year, but you are still bringing things with you from 2016. Chiefly among these things are the gifts you received for Christmas. Whether you received gifts you like or gifts you would rather return is an important topic, and it is an experience that those who receive gifts must decide. If you did not receive a single gift, I'm going to put an extra space between this paragraph and the next as a moment of silence for your gift-less Christmas.
Many people are aware of the nuances of gift-giving. For instance, there is a correlation between the age someone is and if they receive socks. Gifting socks to a child would make them question if the gift-giver loves them, but a pair of new, cozy socks would make an adult's Christmas a bit better. A good gift to someone will let that person know that the gift-giver appreciates them.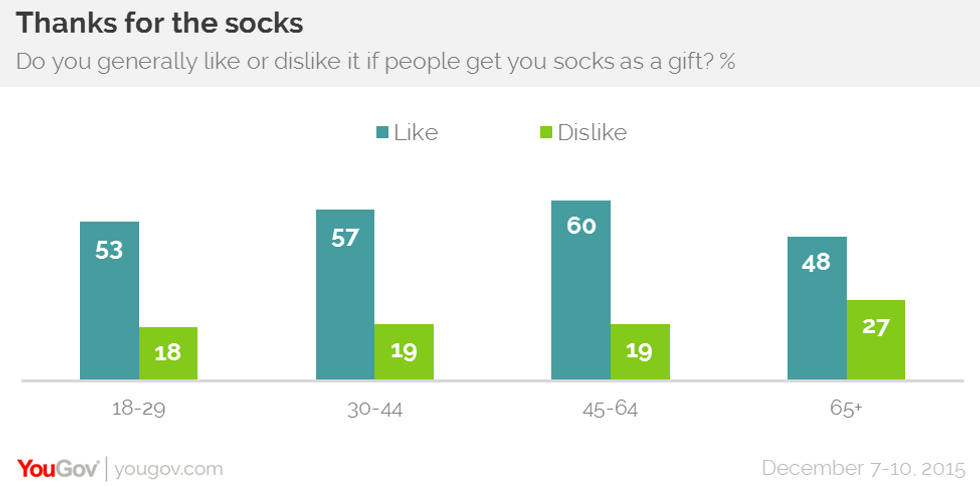 The fact that a thoughtful gift creates a feeling of affection from the recipient to the gift-giver is an important phenomenon to understand. If someone is expecting a gift from someone important (mom, dad, significant other, cousin, uncle, aunt, etc) the proper way to gauge the gift they will receive is important. (Again, refer to the space between paragraphs one and two if you did not receive a gift.)
There are many different ways to anticipate a gift, but a few come to the surface of an individual's mind when they anticipate a gift. One way to think about getting a gift is to think, "let's see what this person thinks I'm worth." This is a bit of a material way to think, but it is a reality. Another way to anticipate a gift is with the thought process of, "whatever they get me, I will love. It's the thought that counts."
Perhaps, this is the best way to anticipate a gift. It allows for low expectations if someone fails to deliver a great gift. However, the low expectation from this mindset will overjoy the gift recipient when they receive a fantastic gift.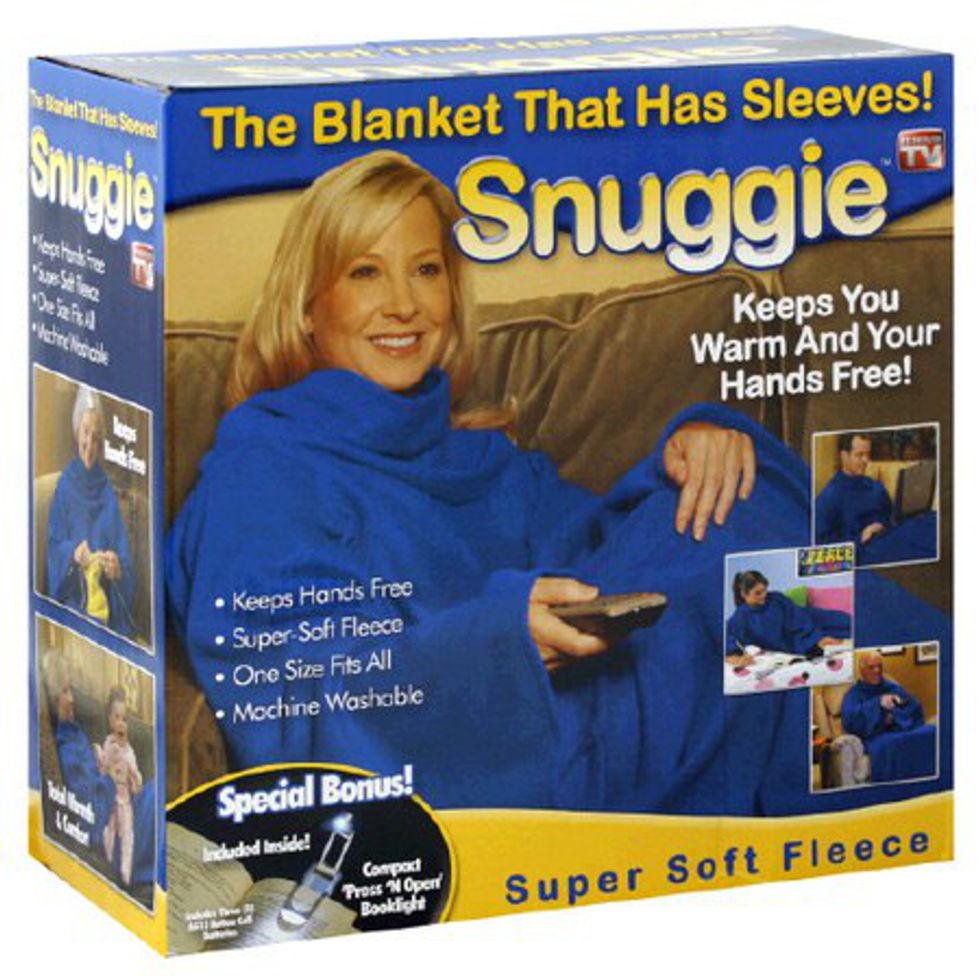 There is no right answer on how to anticipate a gift. Although, when giving a gift, it would be beneficial to listen to what the person wants who is the recipient of the gift, get them a gift that would please you as the giver, and give them something meaningful.
With all of this being said, perhaps a story that happened during my Christmas will illuminate the nature of receiving gifts.
For Christmas, my family met at my older brother's house. My older brother has two kids: my niece and nephew. These two kids are wonderful, and everyone who came to my brother's house loves his family. My niece is the older of the two and already into grade school.
Because she is such a good kid and everyone loves her, she got a ton of gifts. She had so many gifts that she opened them all day. Every time someone new came over, she got to open the gift they got her. By the time my family got there, my niece and nephew had already hit the toy jackpot. We gave them our gifts, and they opened them in a frenzy. We played with the new toys we got them, but she was on to the next gift in no time.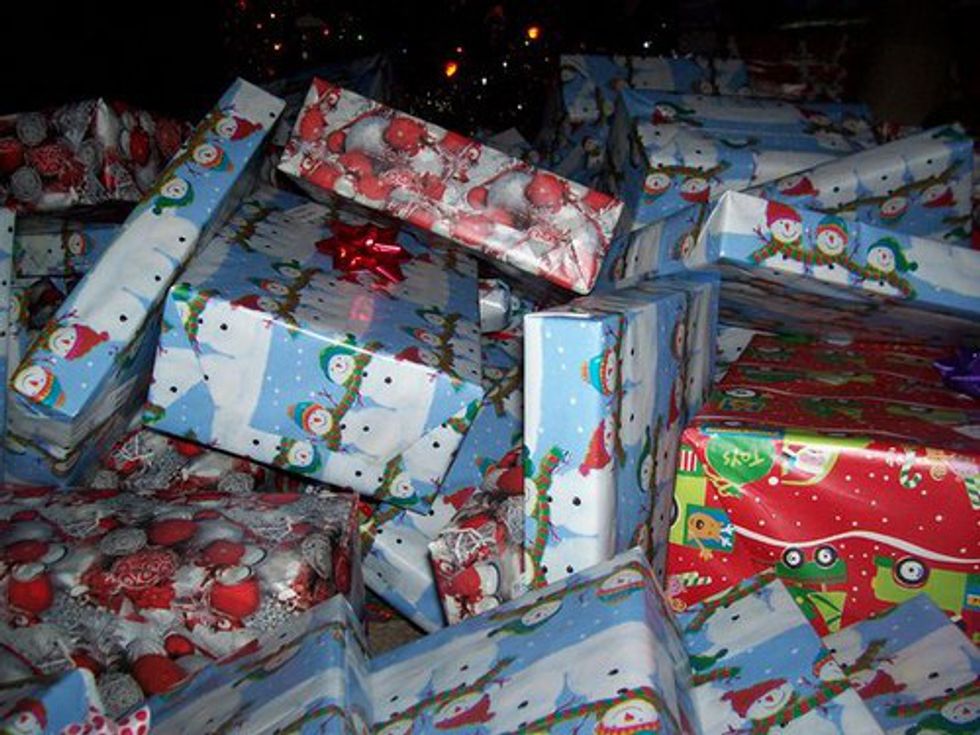 This happened well into the night until late. Just as everyone was saying their goodbyes, my niece went up to my dad (Grandpa) and asked him about opening other gifts. My father is a wise man, and he said to her, "What about the roof over your head? What about the heat in your house? What about your running water? Those are all gifts you have every day."
I understood how this statement that I heard often as a child would be something different to a child from a younger generation. My niece is awesome, and it is not her fault that she got so many gifts. She was just feeling the excitement of Christmas and did not want it to stop.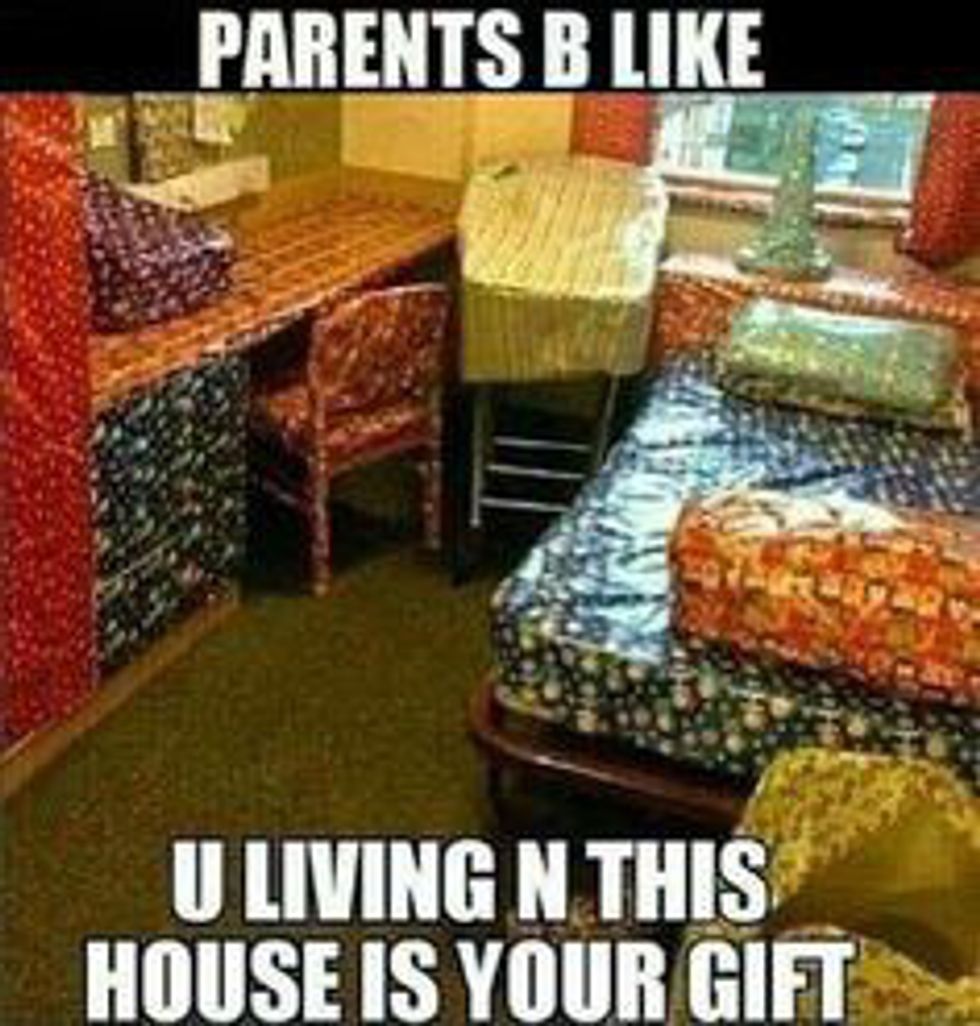 I think everyone would benefit from taking a step back from their gifts and understanding the gifts we already have. I am guilty of taking my attention from the great things I own and putting it on the things I want. Many things I want would not even benefit me. The things I have are fantastic.
My car gets me to work, school, and to my hobbies like Jiu Jitsu. My house keeps me safe and warm when its cold and rainy outside. I can get fresh water any time I want. My bed is so comfortable that I never want to leave it. These are all fantastic things that I am guilty of overlooking for the frivolous gifts that do not provide the same quality of life as what I already have.
Whether you got more than you wanted, just wanted you wanted, nothing you wanted, or nothing at all, it is important to appreciate what was not under your Christmas tree. Heart shaped stuff fits under the Christmas tree, but you cannot physically put love under the Christmas tree.
Family can gather under the tree, but they are not a gift to be unwrapped and forgotten about. Comfort and love are there for many of us year-round. It is important for individuals to remember that. Although Christmas is the best holiday, it's up to those who celebrate it to take the ideals of giving and receiving and put those into better use. It is time to appreciate what we have and those who care.
Here is to a happy 2017 everyone, and I hope we can go into the new year as happy individuals with value for more than what we got under the tree in 2016.