Delicious cuisine, beautiful scenery, a jaw-dropping skyline and the busy streets, New York City has something for everyone.
1.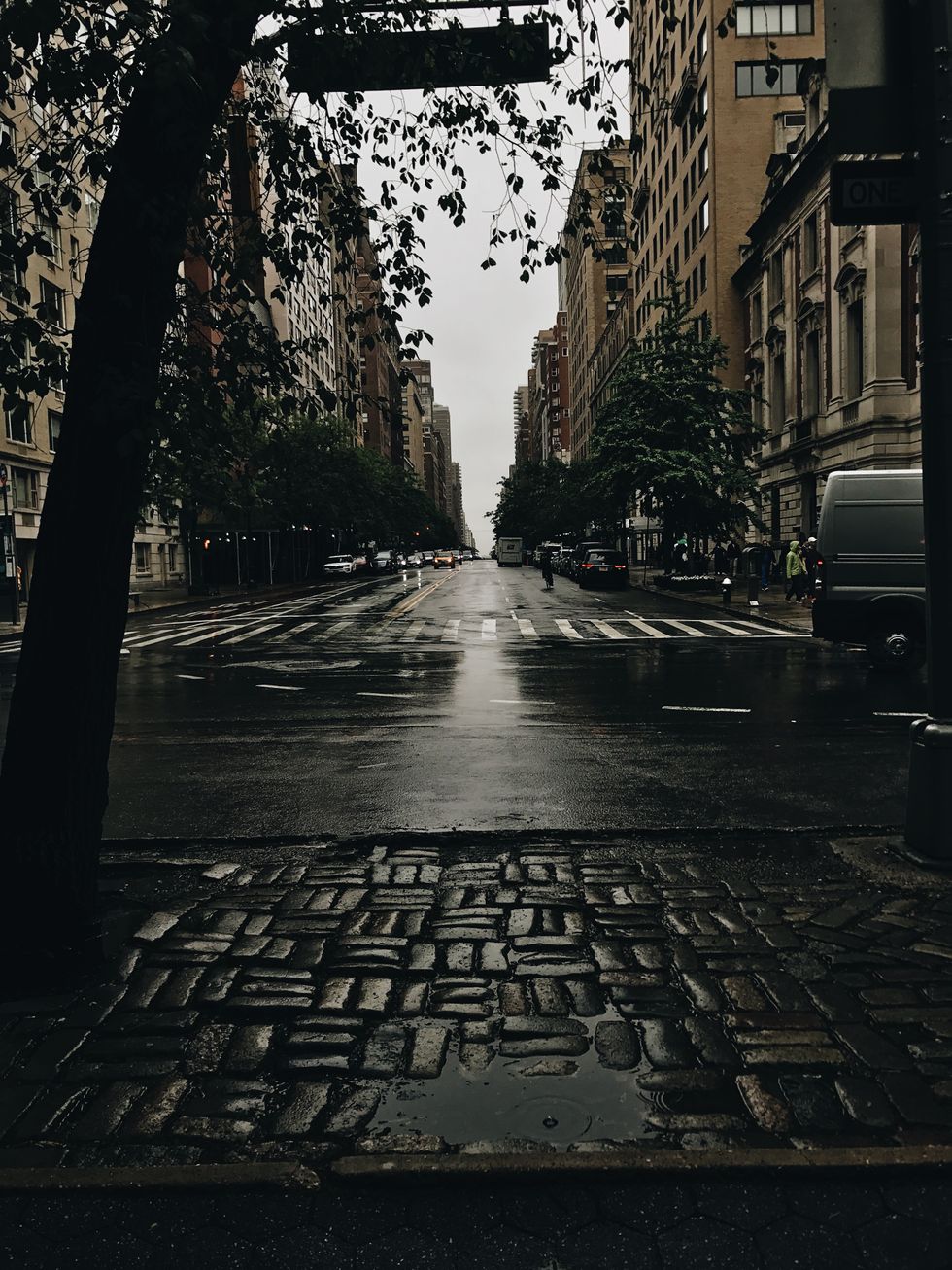 Rainy days on the east side of Central Park.
Taken from outside of Central Park.
2.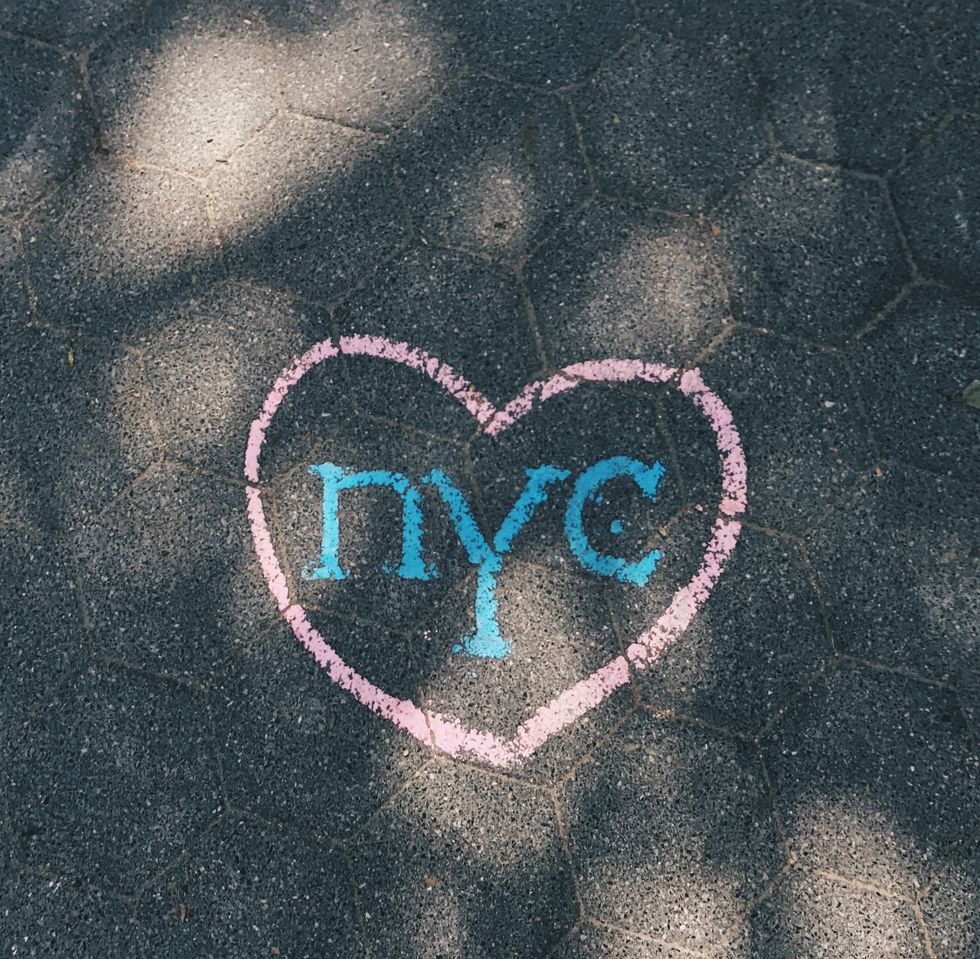 There's just something about chalk on a deep colored pavement.
Taken on the paths of Washington Square Park.
3.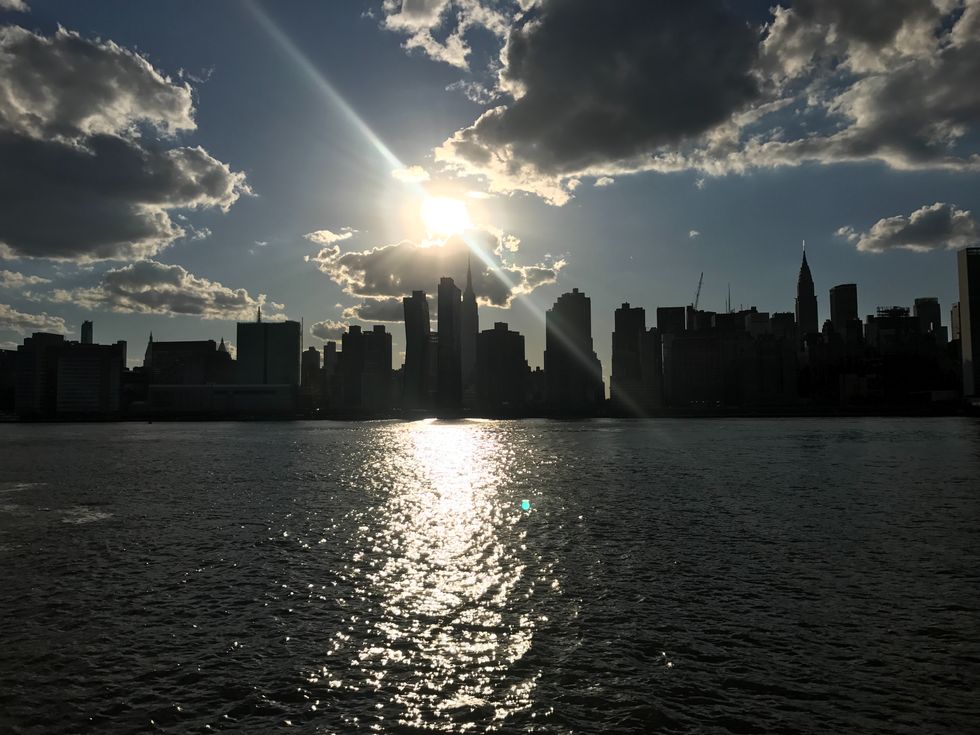 If you're in need of a good view for a sunset over the NYC skyline, head over to Long Island. The views don't disappoint.
Taken in Long Island.
4.

Views from the Staten Island Ferry leave you memorized. The ride only takes about 25 minutes and it's free!
Taken from the Ferry on the way to Staten Island.
5.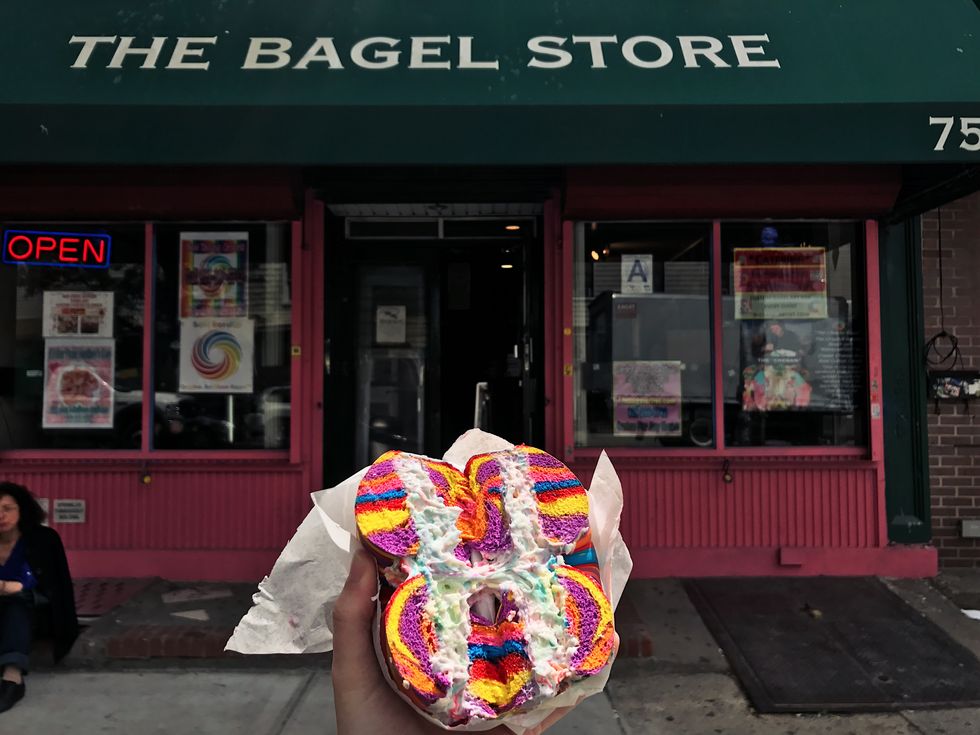 In the mood for a NYC bagel? Head over to the Brooklyn borough of NY to find this cute little Bagel shop and get yourself a Rainbow Bagel with Funfetti Cream Cheese.
Taken in front of the bagel store.
5.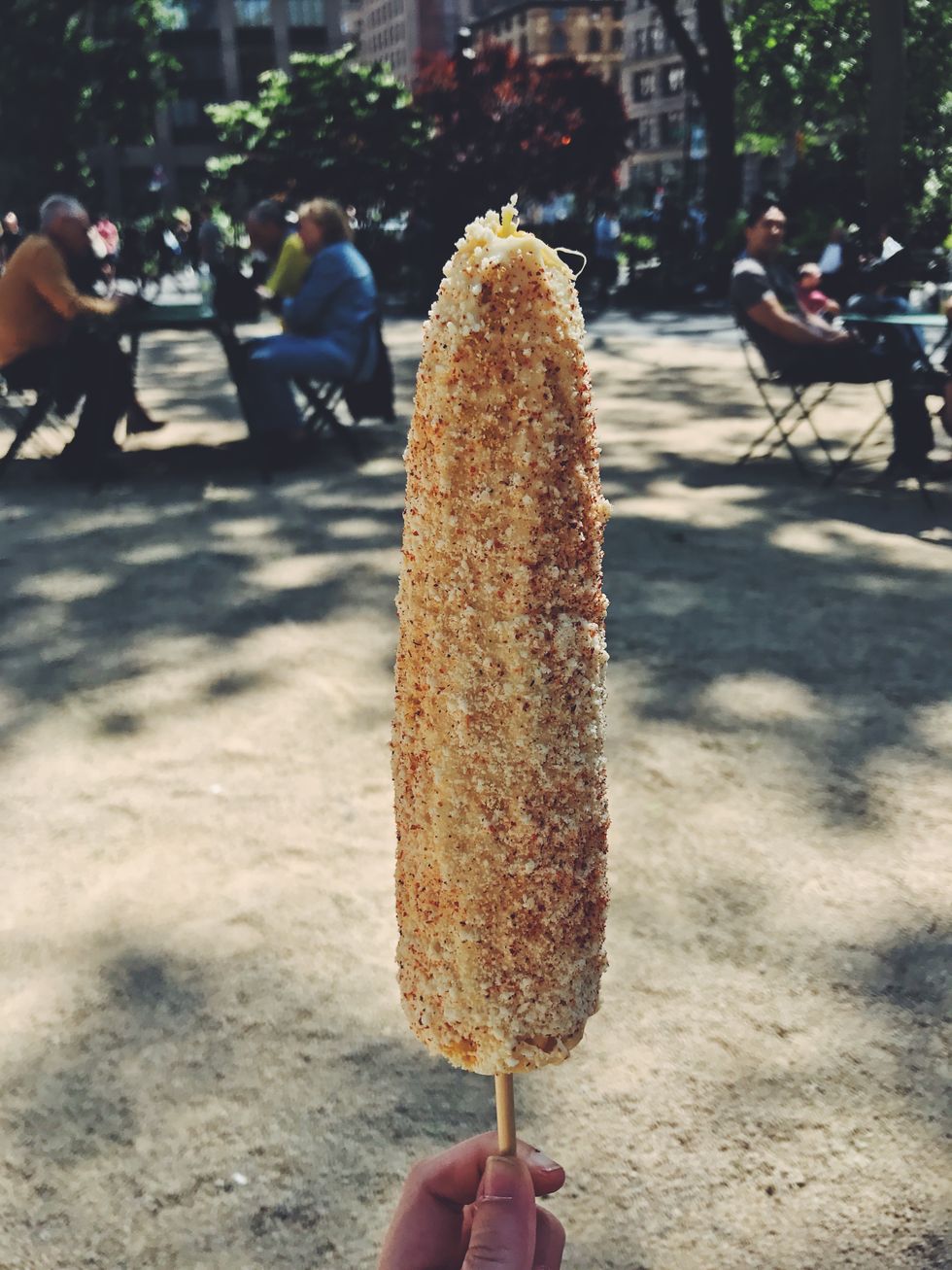 Madison Square Eats only rolls around twice within the entire year. If you find yourself in town during one of these two times, head down to Madison Square Park and order this delicious street corn.
Taken in Mad. Sq. Park
6.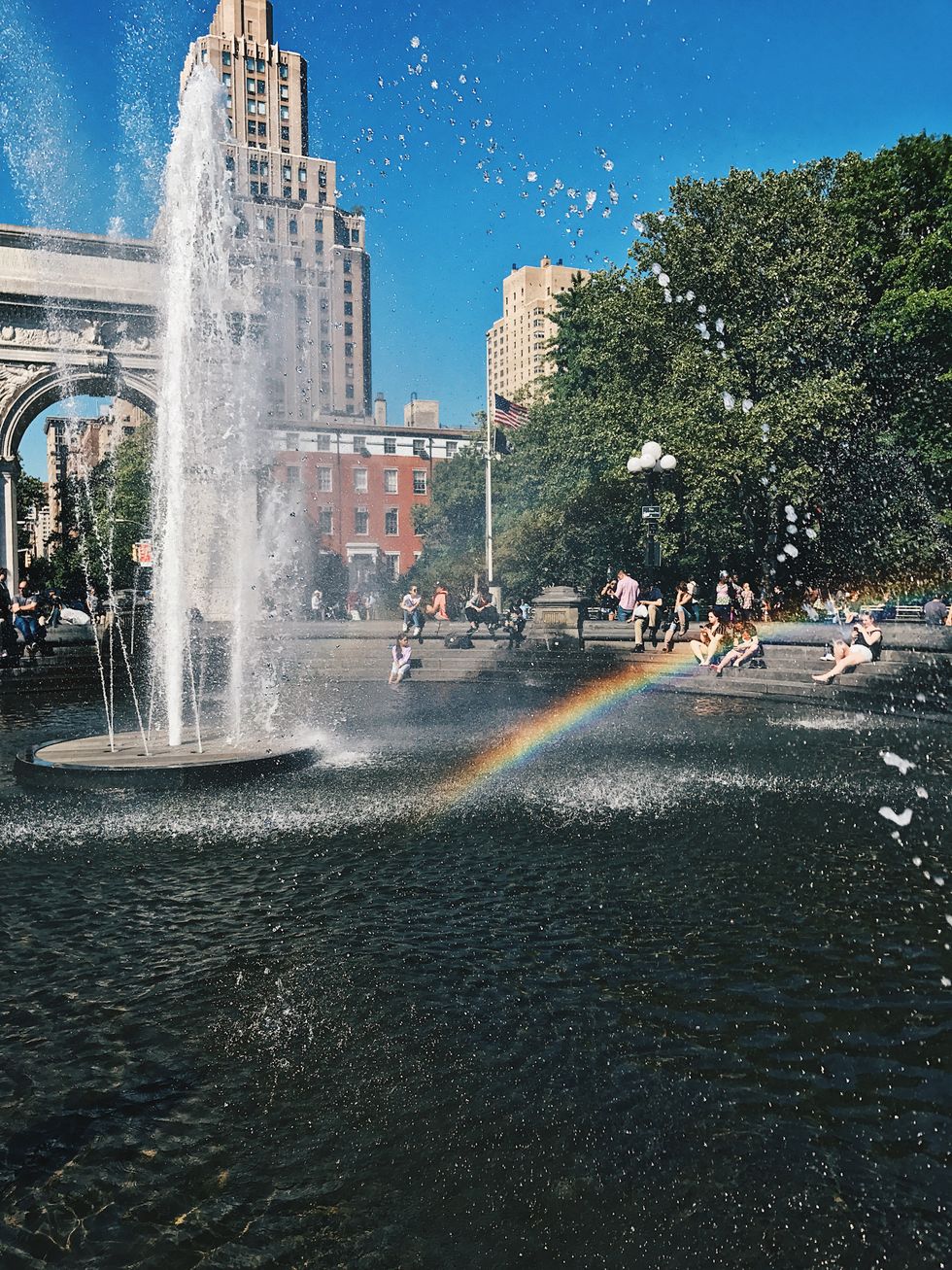 A cloudless day in NYC.
Taken in Washington Square Park.
7.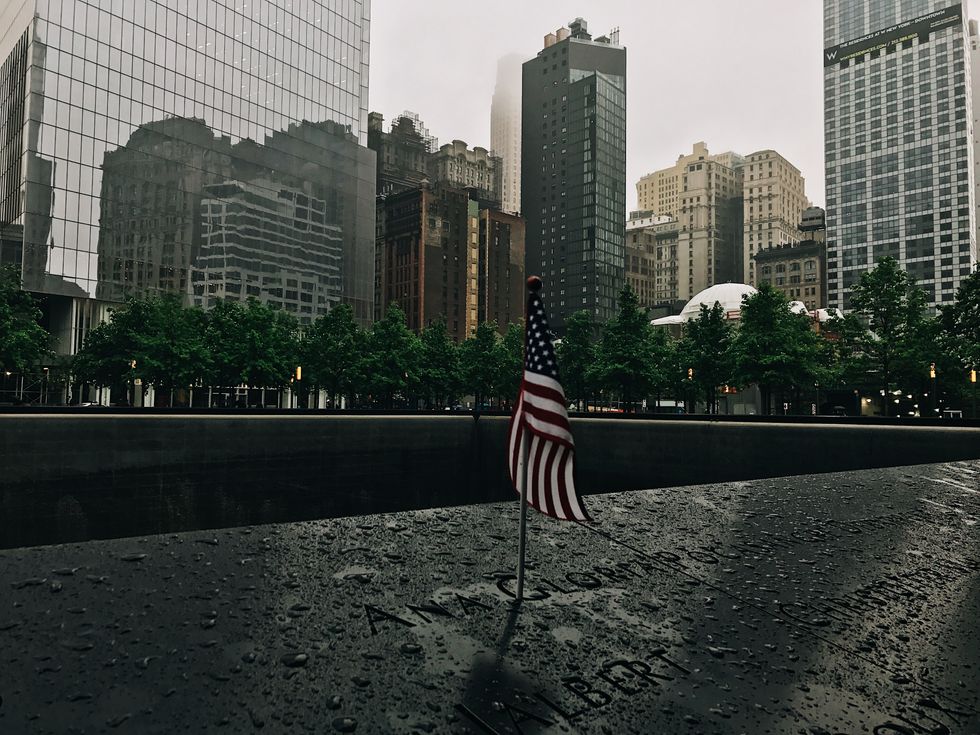 Rain falling over the South Pool.
Taken at Ground Zero.
8.
Colorful during the day.
Taken in the heart of Times Square.
9.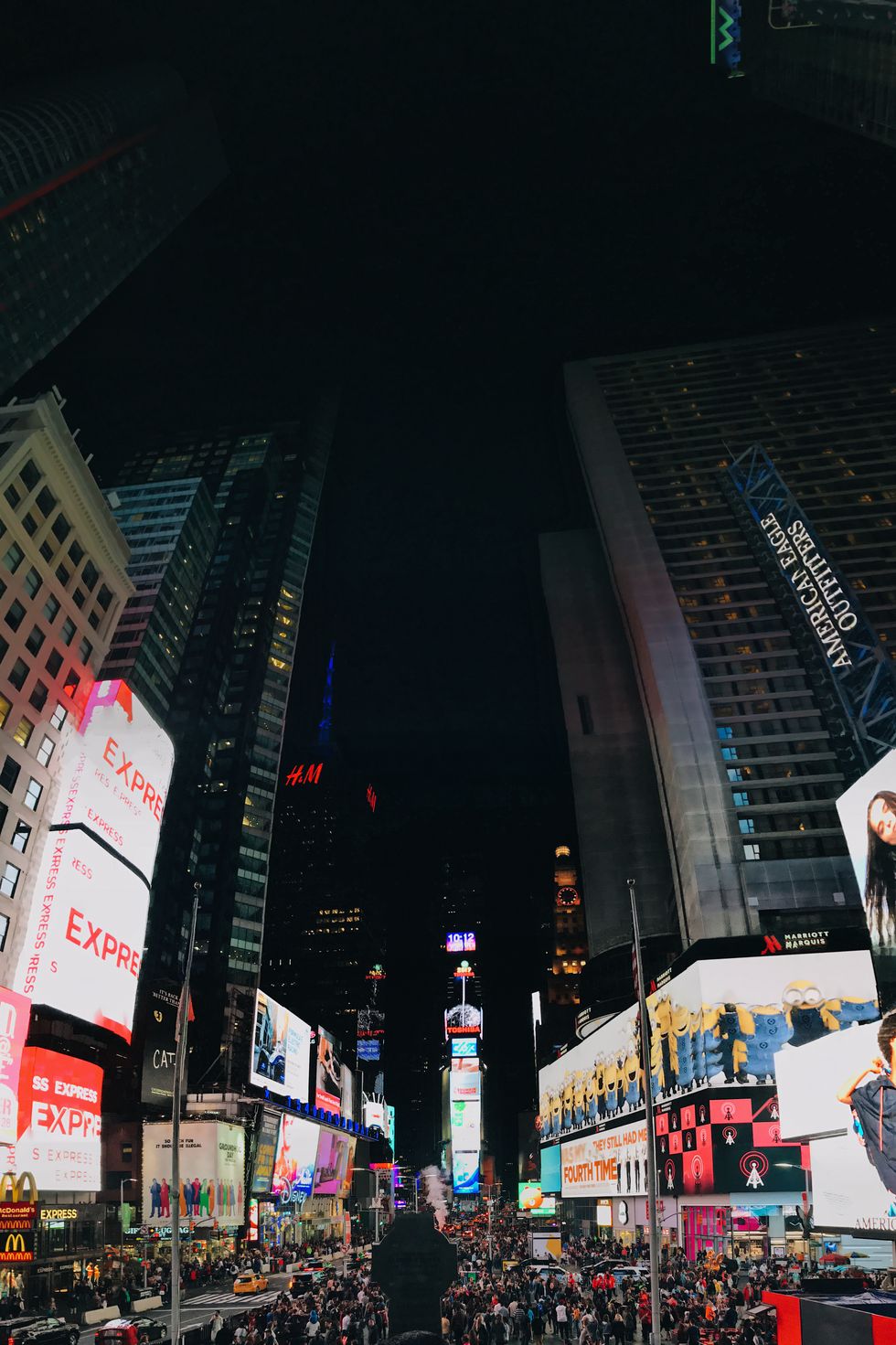 Illuminating at night.
Taken in the heart of Times Square.
10.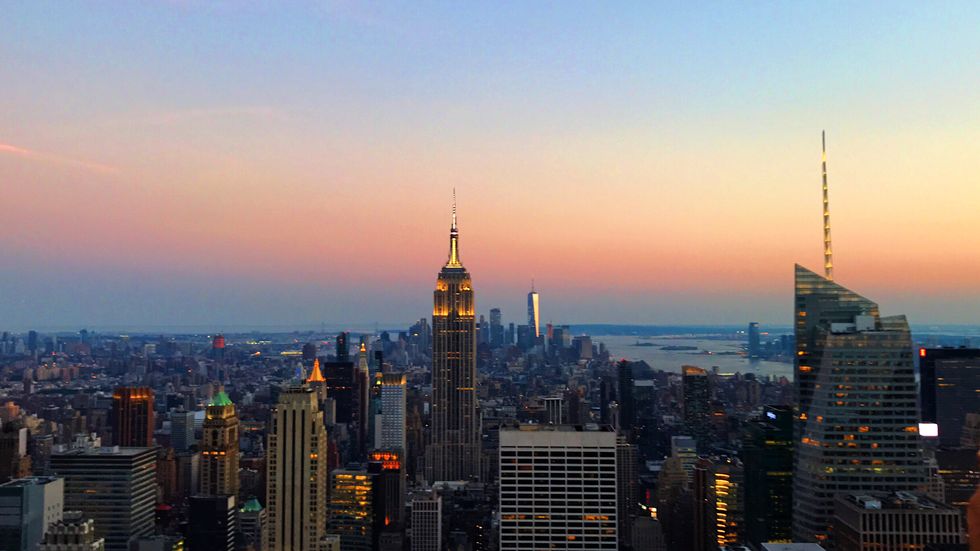 The skyline before night falls.
Taken on The Top of The Rock.