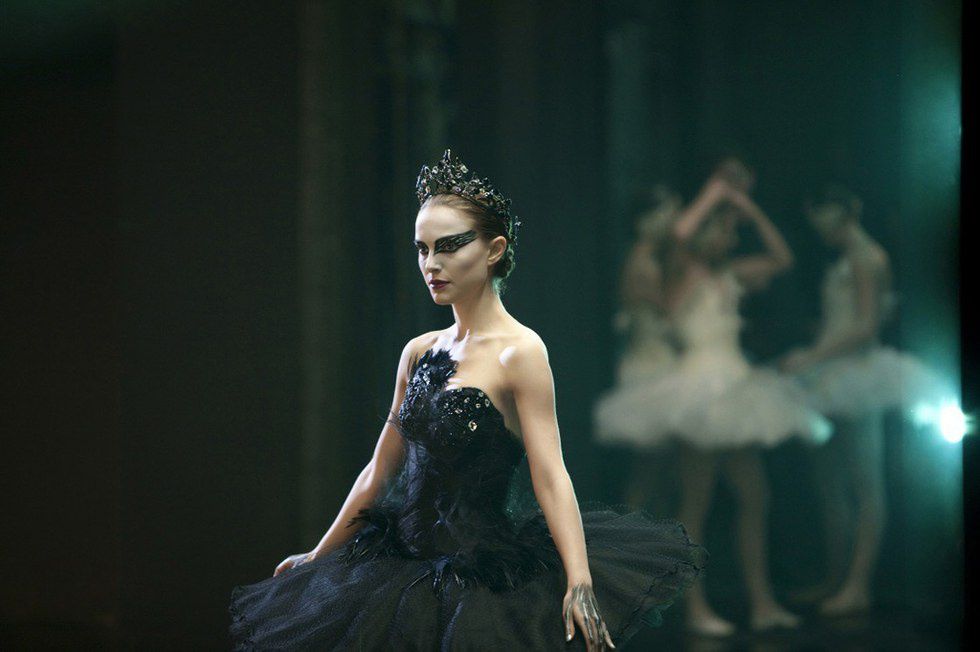 Perfection. Completely unattainable by nature, perfection is a goal that many people strive. Not only that, but it's also one of the most blinding goals that most anyone could attain. This is very eloquently shown in the movie Black Swan starring Natalie Portman and Mila Kunis. In Black Swan, Portman's character is a ballerina named Nina willing to do anything at all to be the prima donna in Swan Lake, wherein she has to learn to be not only the white swan- technical and precise, and the black swan- free and outgoing. Nina is eaten alive by her inability to allow herself to let loose enough to be the black swan, her inability to be completely utterly perfect.
And just like Nina, so many people crumble under the pressures of perfection. Perfect body, perfect intelligence, perfect home, perfect. There's no such thing as perfection, not really. If anything, it's the most impossible thing imaginable. You see, what's perfect to each person is different, and not completely quantifiable. There's no real way of knowing what is perfect because of this, and it makes striving for perfection infinitely more difficult.
Perfection is time consuming. There aren't enough hours in the day to accomplish half of the things that you want to do. In fact, it feels like having super speed or a clone might be the only way to get things done- and no, you can't ask for help. You have a way of doing things. A code, a standard. It's important that everything that's accomplished be, well. Perfect. Sparkling dishes. A+ homework. Eyeliner so sharp it could be a blade. Working all the hours possible to afford the expenses that come with wanting the best.
Perfection is competitive. It's more than just wanting the best- it's needing to be the best. It's needing to have an upper leg, even if you're not competing. You want to be viewed as so completely capable, not quite like a God, but something similar. It isn't necessarily a need to anyone else or yourself down, not always, but it's also not necessarily a need to have to rise above anyone else. It ensures that you will never be equal.
Perfection is hypocritical. Perfection demands that you be less than your peers, less than your friends, less than your family. Perfection demands that you be the only flawed human being present, and it punishes you for it. It is the anxiety of never being able to reap the benefits of hard work while insisting that the more work is put in, the more whole a success will be. It toys with your emotions, making wins feel like losses, and hard earned achievements feel undeserved. Perfection demands that you be your best, all while making you feel your worst.

Perfection isn't real. Without the illusion of perfection, you feel as though you have no purpose, but that's just the thing. Perfection is simply an illusion, an anxiety brought upon us by a drive for success, and success only. It is what birthed "workaholics"- people who live to work and succeed and conquer, and yet it is perfection which makes it ultimately impossible to accomplish anything of substance. Perfection is blinding. It makes it hard to see what's obvious, and prevents you from seeing your potential as a human being that is more than capable of not only surviving, but living a wholesome life. The word "perfect" in Latin literally means thoroughly complete, and that's all you want to be. Well, here's some news.
You already are.