It's that time of year again. The plastic bats and synthetic spiderwebs are hung over doors and bushes. Jack-o-lanterns are carved with silly and scary faces. People dress up in costumes that are something they are not. It's Halloween, perhaps one of the most creative and fun holidays of the year. Well, unless you get offended by somebody's costume, then you might spend your night calling a hotline for offensive costumes. That's no fun for you or the person who you decide to be offended by.
Halloween costumes aren't usually meant to be socially provocative, but under the microscope of a tolerance-based community, meanings are given to costumes where they were not intended to be. Halloween costumes are meant to be in good fun, not in good "what I find not to be offensive" fun. Last year, a sophomore accosted a professor's husband over an email his wife sent that said "…if you don't like a costume someone is wearing, look away, or tell them you are offended. Talk to each other. Free speech and the ability to tolerate offence are the hallmarks of a free and open society." The professor, Erika Christakis, is right, a costume is not something that everyone has to agree with or find appropriate and it is certainly not something that has to be policed. Rather, if you are offended by a costume, either politely say something or ignore it. It's not that hard.
Steve Hughes, an Australian comedian, has said that, "Being offended is subjective. It has everything to do with you as an individual or a collective, or a group or a society or a community." What is offensive to you, may not be offensive to me and vice versa. At the university level, there is no concrete level of what everyone finds offensive. Some universities, like UMass, have set up criteria to what makes an offensive costume. Other universities, like mine, don't care what costume you put on for a fun holiday.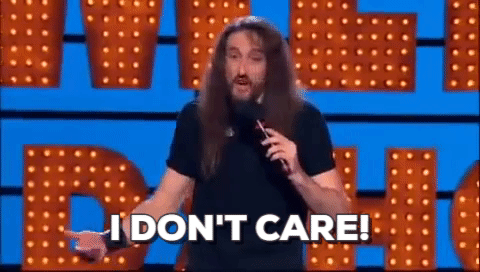 The most outrage seems to originate from costumes that involve some aspect of a culture different from the culture of the person wearing it. It is treated as if the caricature of the culture emulated with completely erase the culture from history. They are treated like physical assaults among liberal college students. It's wrong to treat a costume so harshly. It's just a costume, ignore it and move on with your life.
If emulating a culture is so offensive, then why isn't the outrage more widespread and extend past Halloween? Why isn't there a collective outcry from Christians when sexy nun dresses are put up for sale? It's because we realize you are allowed to make your own decisions and really don't care as we know that is nor how nuns really are. Why don't Germans crackdown on anyone not German dressing in Lederhosen or Dirndl during Oktoberfest? They want to share their culture with the world and let everyone enjoy it, that's why. This all comes back to the fact that everyone views offense differently.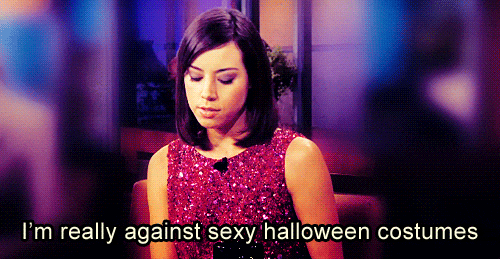 A Halloween costume is just that, a Halloween costume. It's not a political statement or even the truth. It is a caricature, a fantasy, a creative take on a subject. It is fiction, not reality. So next time you see someone wearing a costume you think is offensive, let them enjoy their night and you move on and enjoy yours.
To end, I would like to list the costumes that will not offend anyone: Nothing.