Over the span of the last 18 years, I have come to terms with the fact that not everyone can be an artist. I mean, sure, everyone can create art in their own way and blah blah blah. BUT sometimes we have to accept that we cannot all be great at everything, especially when it comes to art.
I have tried many times and failed to complete the most menial of artistic tasks. Basically, my superpower is I can make just about anything look dinky and weird just by attempting to draw it.
Don't ask me how, it really is a superpower.
Flowers? No.
Animals? Nope.
People? Not even a little.
Landscapes? Only if you want nightmares.
My boyfriend, however, is an artist and I absolutely love that about him.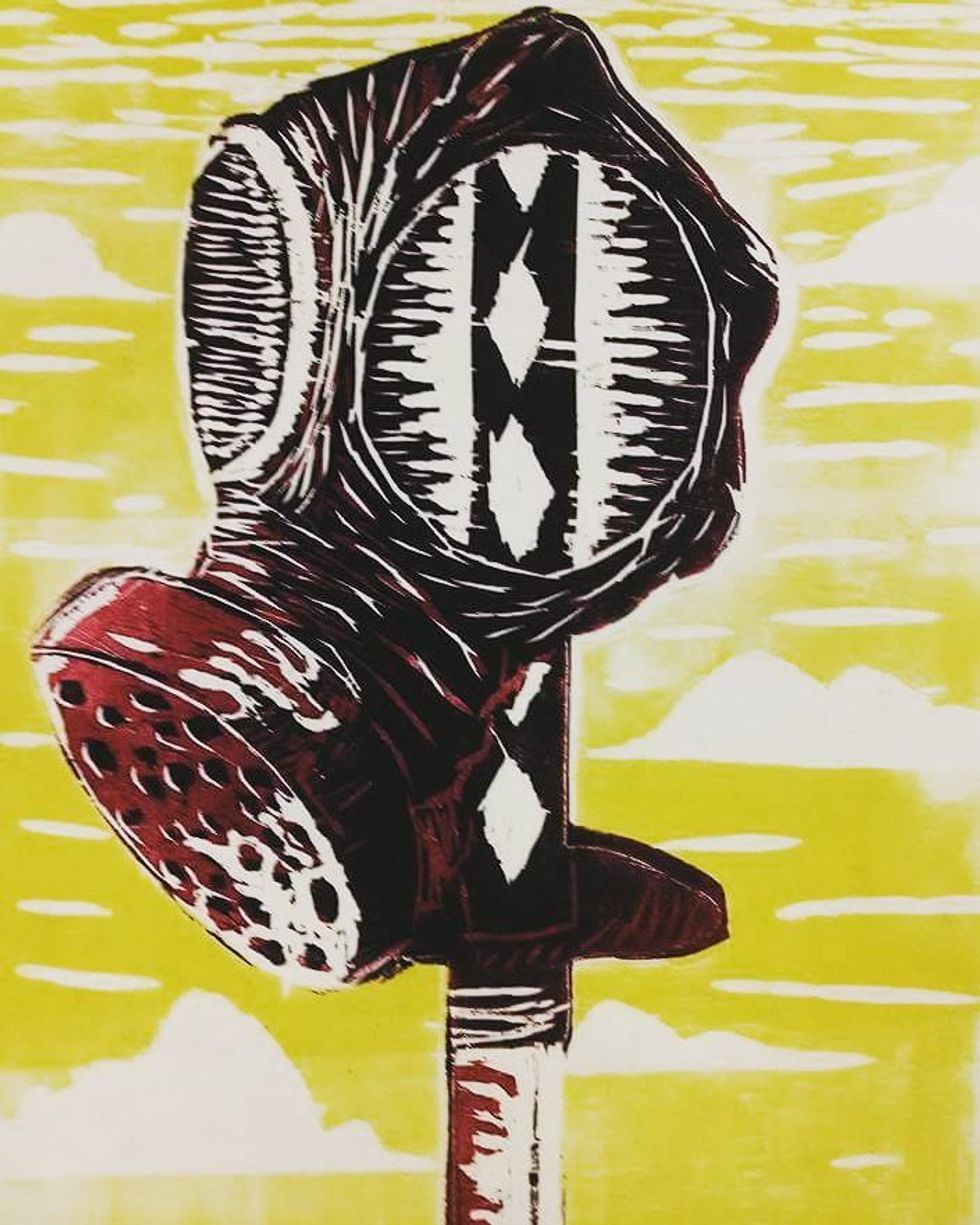 If you ask him to draw something, he can do it in a matter of minutes. But not only that, he also adds his own unique twist and style into everything he does.
So if I ever saw something new that he hasn't shown me before, I could almost definitely identify him as the artist.
I love his passion for art. He'll doodle at work, at home, while he's waiting for an appointment, or whenever he feels that a visual pun must be immediately represented. Pens, sharpies, printmaking. If you name it, he's probably wonderful at it.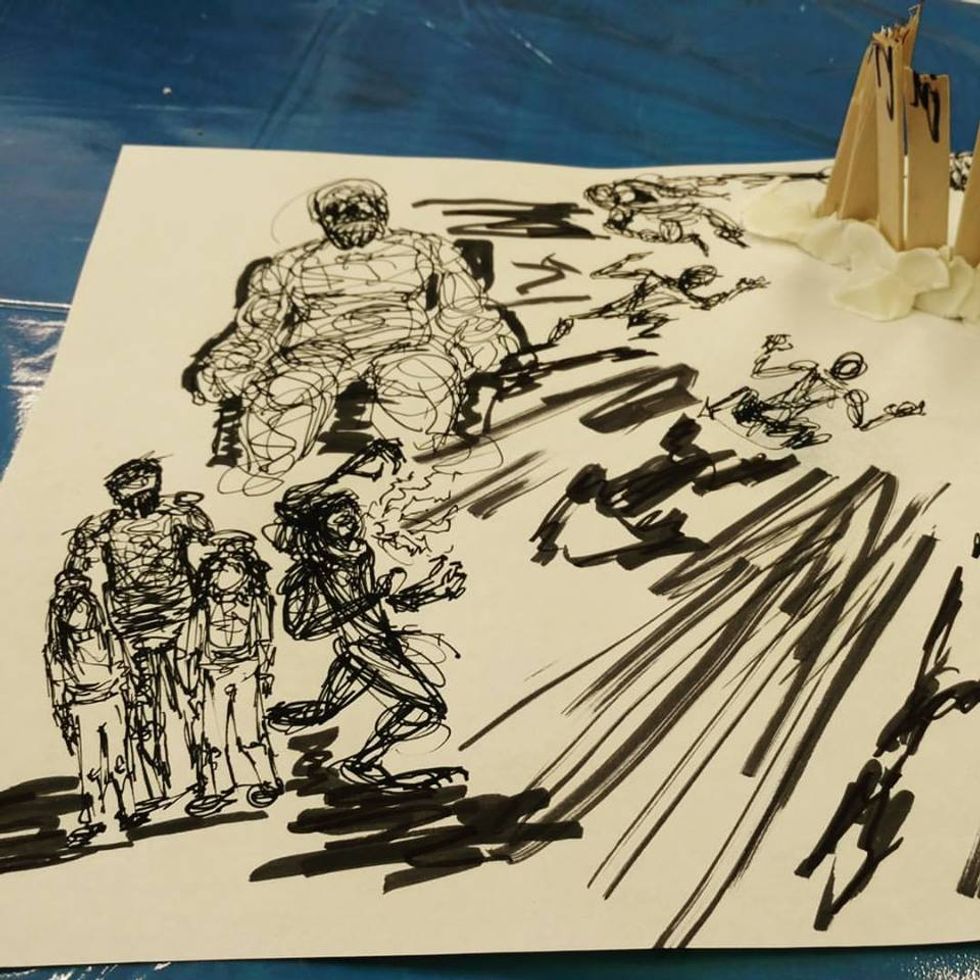 The first time he came to visit me at school, he noticed a blank whiteboard in the corner of my room that had somehow remained blank as long as I had been there. He used my colorful assortment of Expo markers to draw me a picture, and I loved it so much that I never erased it.
It's probably been up there for six or seven months now, so it'll probably never come off.
I love when he sends me pictures of his work doodles, especially when I get to see the evolution of them over time. Or even when I go to visit him at work and I get to see his whole clipboard full of drawings and sketches.
There's always something new or something I haven't seen before and they amaze me every time.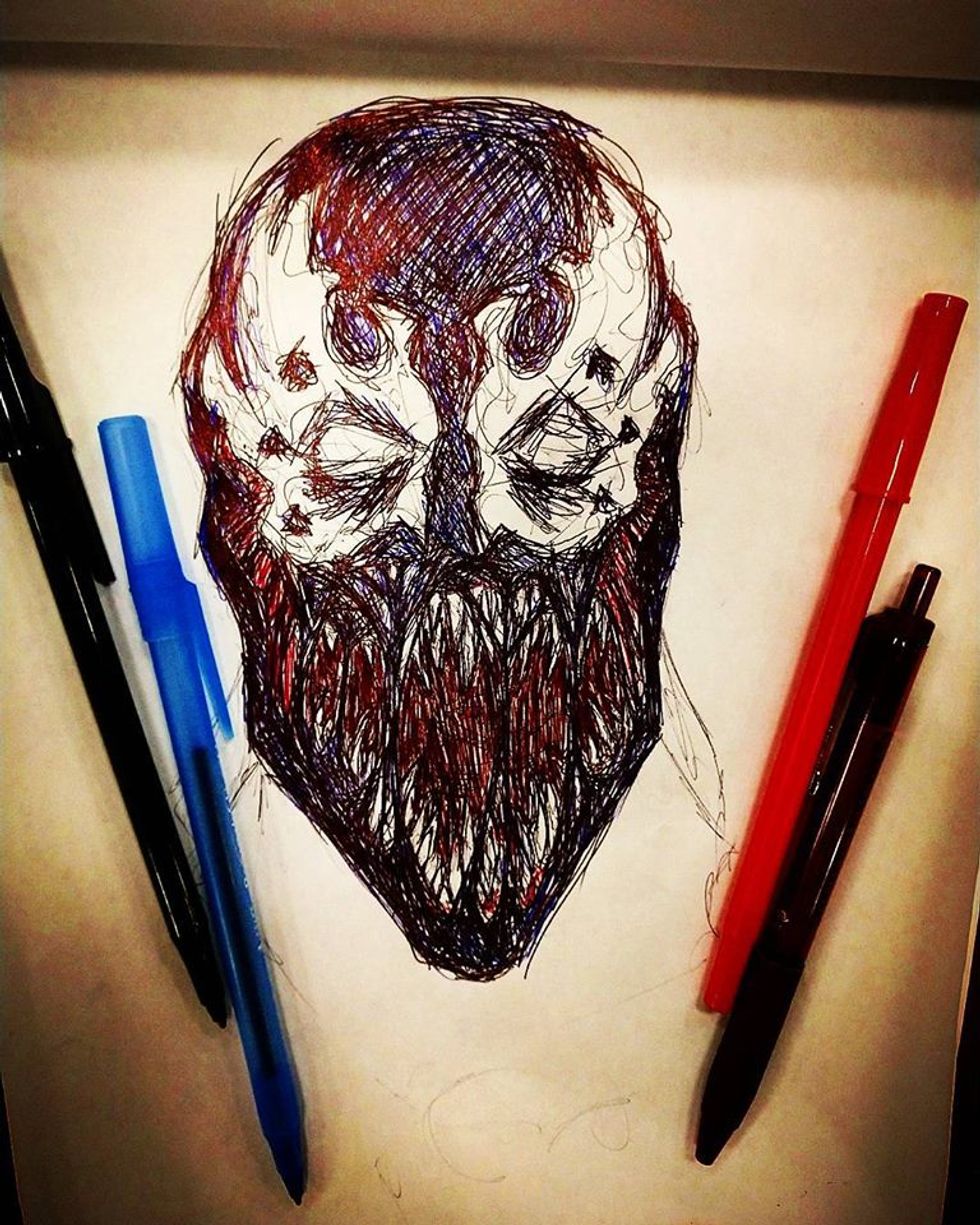 One of the best things about having an artist as a boyfriend is when he draws pictures and lets me keep them. Sometimes they're pictures of me, sometimes they're pictures of our cats or dogs, and sometimes it's nothing specific.
But they always brighten my day, especially if they make me laugh. His unique and comedic style is something I always look forward to when he shares his art with me.
Something else I love is seeing all his artwork from years before, like from high school. I still haven't seen his entire portfolio; we keep saying we're going to do that and we NEVER do. But I've seen amazing little tidbits that also never fail to amaze me.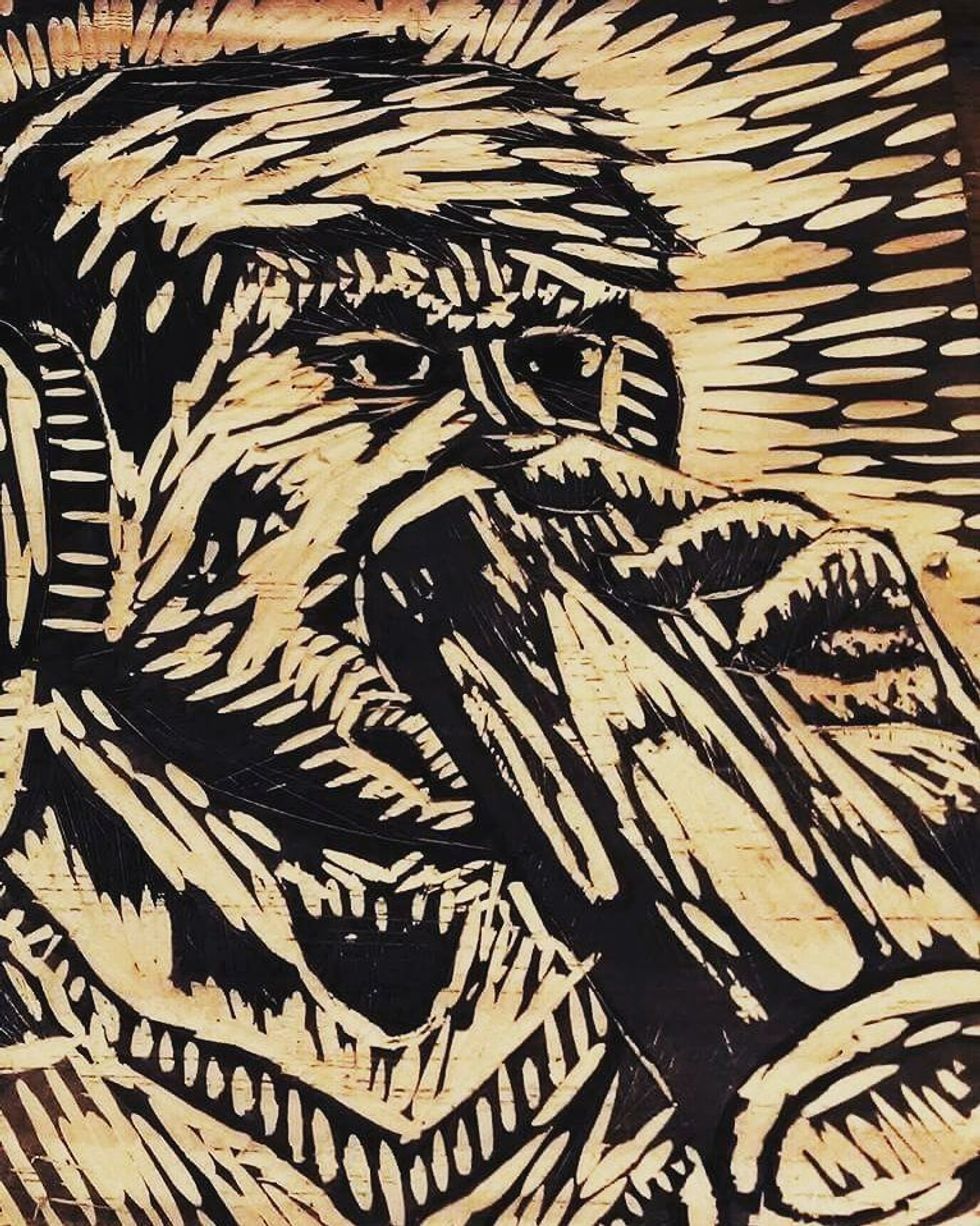 Basically, this is just an excuse for me to brag and show him off. He doesn't even know I'm writing this!
But the moral of the story is even though I cannot be the artist we all wish we could be, my boyfriend is that artist. And though I am a little bit jealous, I'm mostly super proud.