Okay, so I know I can speak for many Alabama fans when I say that the National Championship game was stressful. I can't tell you how many times I wanted to break my TV, but all the stress turned out to be okay. Alabama came back from behind to win the game in overtime. That feeling felt better than ice cold sweet tea in the hot Alabama summer.
1. When Pappanastos missed crucial field goals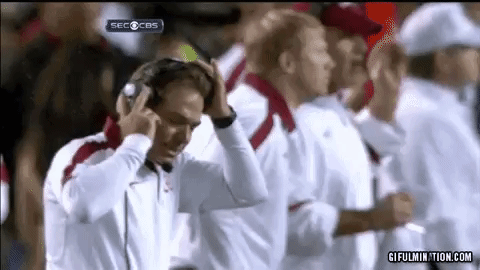 I actually felt really bad for him. He had the weight of the world on him.
2. When Georgia kept scoring and scoring and scoring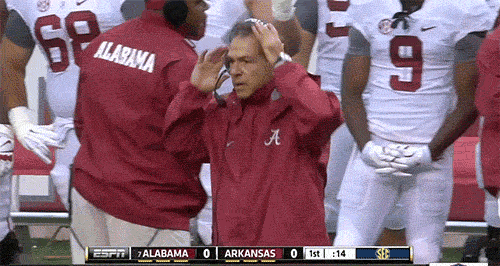 3. When we all thought Georgia might actually have the game won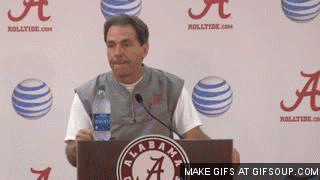 4. Did I already mention something about the field goals? Oh well, here it is again

5. When Tua Tagovailoa came in the game and threw a touchdown pass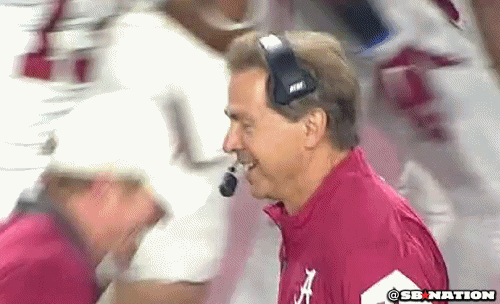 I bet you wish you had him as your QB.
6. OVERTIMEEEEEEE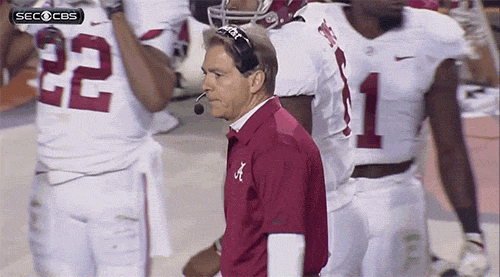 7. The game-winning pass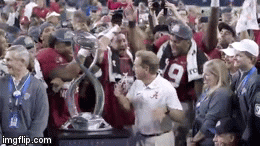 Here's the video of that memorable moment as a reminder. 17 feels good. Number 18, here we come. Roll Tide
PS: Congratulations to Georgia on an amazing season!
To Ohio State: do yall think yall deserved to be in the National Championship now? Georgia would've won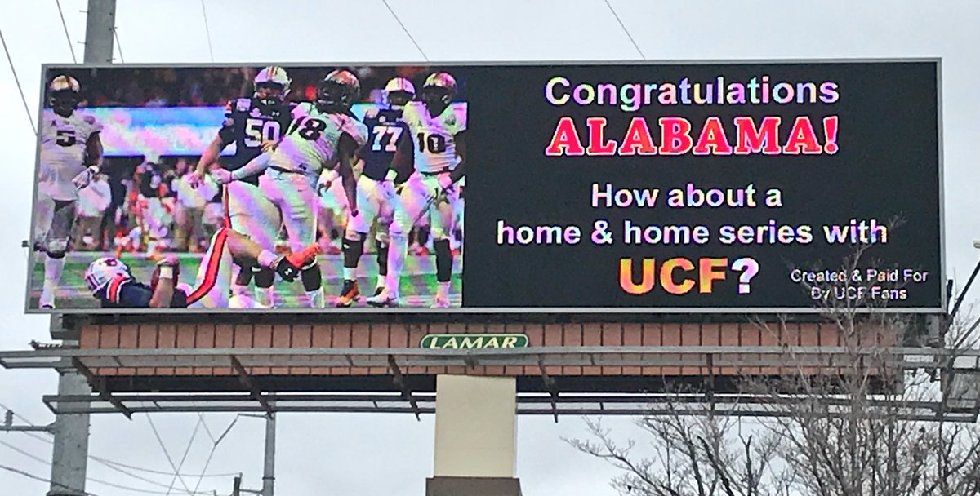 Lol. You really don't want Bama