With this past weekend being filled with a huge amount of new singles from some of music's most popular artists, I thought I would give my opinions on a few of them. Now, some of these I liked and some of these I didn't like at all, so keep in mind that these are just my own thoughts on these tunes in case you were to get offended by what I have to say about them. I'm not trying to hurt your feelings, I promise.
1. Fifth Harmony- "Down" ft. Gucci Mane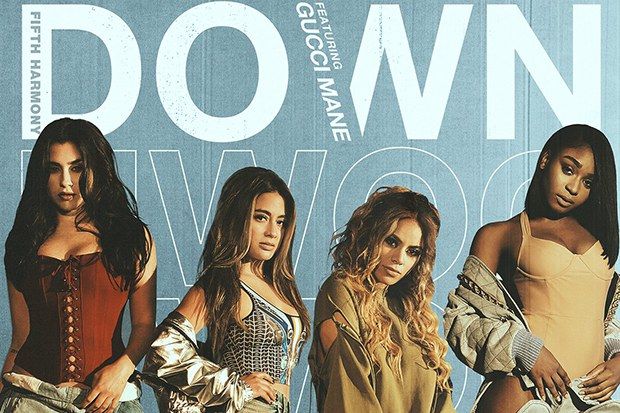 http://www.idolator.com/7664052/fifth-harmony-down...

I didn't think that this Miami based girl group losing Camila Cabello was a big deal because throughout her time with the pop act, she wasn't really the charismatic and standout "leader" that most boy bands and girl groups tend to have, the biggest examples of that being Beyoncé with Destiny's Child, Justin Timberlake with NSYNC, and even Frankie Valli with the Four Seasons. However, due to Cabello's departure from Fifth Harmony, I didn't think that the rest of the members of the band were going to continue without her, especially since their name doesn't fit anymore with there only being four members instead of five, but here they are, back with a new lead single off of an upcoming album and it is absolutely terrible. Now, one thing I've known from listening to Fifth Harmony's music in the past, particularly their past hit singles, the girl group sensation tends to make songs that contain simple and bland instrumentals, average or downright disgraceful rappers as features, and incredibly repetitive choruses.
As I guessed it, with this new song titled "Down", they continue to incorporate these elements and I would dare say it's worse than their other hit singles. I will sum up what made me dislike this song in a nutshell: It's a typical hookup song, the chorus is just them singing the word "down," which they repeat 3 times each time the hook comes around, and that adds up to a grand total of 48 times that they end up saying that one word (Ughhhh), and Gucci Mane's guest verse consists of comparing their hookup to Bonnie and Clyde, using basketball-related terms to describe their relationship such as saying that they're on the same team and they're "ballin,'" and that he's showing off his wedding ring like he's Michael Jordan (haha, hilarious... NOT!), so a contribution verse with cheesy metaphors that add absolutely nothing to the song. All in all, I wasn't expecting this song to be good and I proved right as this ended up to be a wasted two minutes and forty-five seconds that I won't be able to ever get back. Thanks Fifth Harmony!
Track rating: 1/5
2. TLC- "It's Sunny"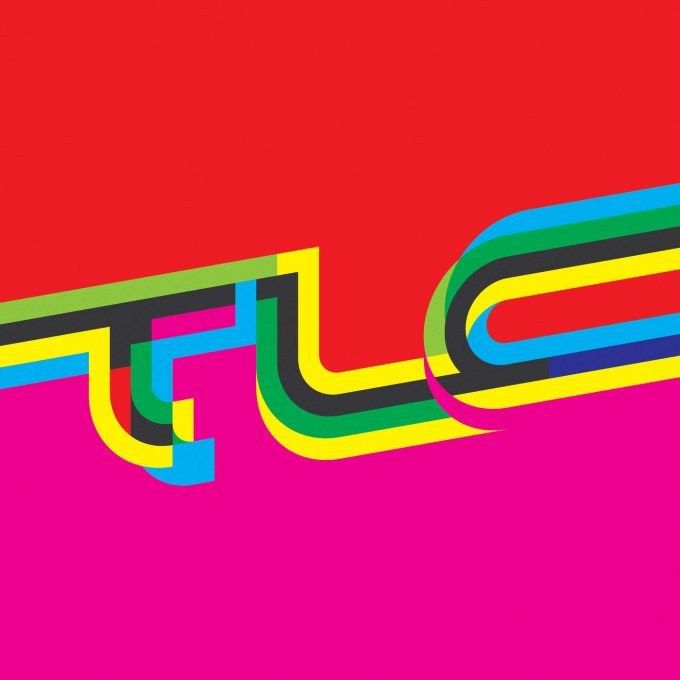 http://www.vibe.com/2017/02/tlc-album-release-in-j...

So, for some reason TLC is releasing what is planning to be their final studio album and while I respect their decision to please their fans with this new project, I feel that they are a name of the past now. I mean, if you had to raise money from donations made by fans and fellow celebrities on a Kickstarter campaign page in order to record this final album, that to me shows how irrelevant you are in today's music industry and pop culture, just look at that album cover (possibly one of the worst ones I've ever seen). Now, like the two previous singles "Way Back" (featuring Snoop Dogg) and "Haters" off this upcoming album from the famed Pop/R&B girl group, this newest track titled "It's Sunny" is both simple and bland with nothing special to it in my opinion. While I do somewhat appreciate its decent instrumental (which to me sort of sounds like something that R&B groups back in the 1970s and '80s like Earth, Wind, and Fire or Kool and the Gang would've used on one of their tracks, especially with the bombastic trumpets used throughout) as well as the uplifting message that it tries to get across of successfully getting through your dark past and aiming for a brighter or "sunnier" future, I think that the song just falls short with its cliched lyrics and repetitive chorus which consists of these auto-tuned background vocals singing this "Ba Ba, Ba Ba" vocal line which gets more annoying to me after every listen.
So, while this is my favorite song out of the three that they have dropped to promote this final release, I still think of it as a generic pop tune and nothing else. TLC (aka "T-Boz" and Chilli), I consider you to be one of the best acts during the '90s, but I personally thought that with the passing of Lisa "Left Eye" Lopes back in 2002, you should have disbanded and pursued solo careers for yourselves. However, you're still around and who knows, your last project might surprise me when it comes out June 30th. We shall see!
Track rating: 2/5
3. Ne-Yo- "Another Love Song"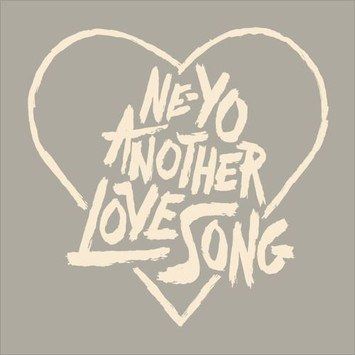 http://www.hotnewhiphop.com/ne-yo-another-love-son...

Ne-Yo, Ne-Yo, NE-YO, what are you doing?! You have been in such a bad funk lately as far as your music man! First it was Non-Fiction, which I think is your worst album by far, I mean just listen to songs like "Story Time" or "Make It Easy" off that thing and you'll see what I'm talking about, now it's the embarrassment of your surprising new single titled "Another Love Song." I think what disappoints me the most about this track is how lazy and uninteresting the lyrics are, especially in the beginning, chorus, and bridge. Now, the overall message or theme behind this song is nothing special as it is your typical Pop/R&B jam about how fond Ne-Yo is for a particular girl and describing how he can do anything for her if she chooses to be with him, so original right? However, what makes this song awkward from the start is that Ne-Yo begins it by singing a "La, la, la" vocal line two times in a row and then after singing the title of the song a few times during the chorus, some background vocals come in to add this "Oooo" vocal line to it which becomes way too repetitious along with Ne-Yo continuing to sing "You make me wanna sing, another love song." But, as if I felt those "La, la, la's" in the beginning of the record weren't annoying enough, Ne-Yo decided to excite me even more by bringing them back in the mix during the bridge (to which I ended up covering my face with the palm of my hand during that very part of the song as if to say, "Ne-Yo, what the hell happened to you man?"). Although, despite the atrociousness that these horrid lyrics brought upon me, I did find the instrumental to be very enjoyable with it's catchy guitar parts and funky bass line.
Sadly, even though the beat had me groovin' along to it a bit, I felt that this song brought nothing to the table as a whole. Basically it was just a good instrumental being misused due to a lack of better thought out lyrics and an unflattering chorus.We shall see how Ne-Yo's upcoming album titled Good Man is come sometime in September, but in the meantime, I will be avoiding this track as much as possible, and I don't have high hopes for what else is to come from this guy who I used to consider as one of the best modern Pop/R&B artists in popular music.
Track rating: 2/5
4. Nickelback- "Must Be Nice"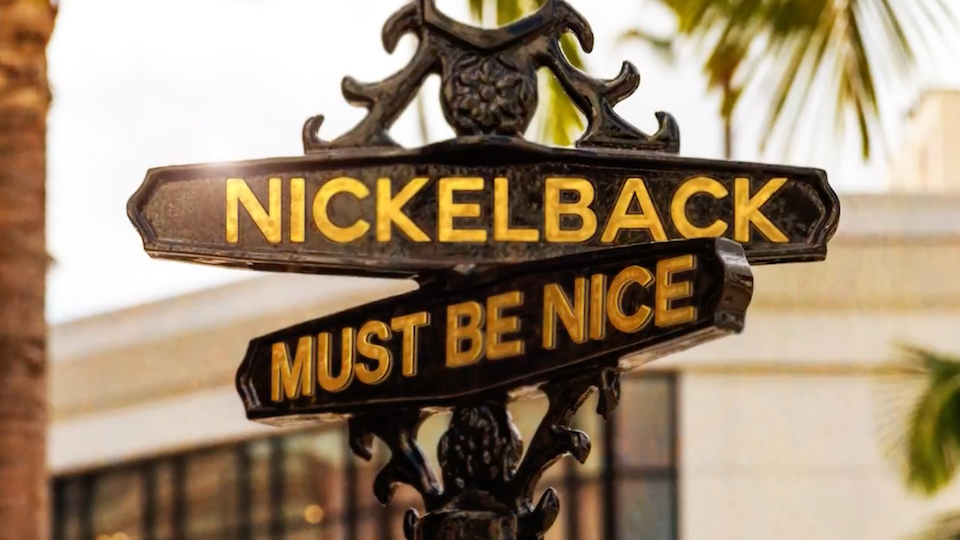 https://www.ultimate-guitar.com/news/upcoming_rele...

While I really liked the hard hitting guitar line that slides up the scale and lead singer Chad Kroger's raspy and powerful lead vocals (especially since I think his voice fits better with Nickelback's more aggressive songs than the band's slow rock ballads), the lyrics on this tune are ABSOLUTE TRASH! I'm guessing that the message of this song is about Kroger getting back at a former ex by saying and making fun of how she has a perfect "fairy tale life" with a new lover along with how she gets everything she wants in life, but I'm not totally sure on that since I can't really make it out in full due to the god awful songwriting. I mean the beginning of the first verse of this song goes "One step, two step, electric slide/red fish, blue fish, blow your mind," and no I'm not making those up. The other thing in the lyrics that made me laugh out loud was when Kroger sings about well known nursery rhymes such as "Jack Be Nimble" and "Humpty Dumpty" in the first and second verses while adding stupid endings to them like when he says, "Jack be nimble, Jack be quick/Jack wound up with a broken neck" and "Humpty Dumpty, do your thing/Daddy's gonna buy you a diamond ring." What the actual hell?! I think what makes this even more hilarious is at the end of the chorus when Kroger sings, "Your life's a goddamn fairy tale" but ummm.... Chad Kroger, dude, "Jack Be Nimble," Humpty Dumpty," "Susie Steamboat," and "Tinker Taylor" are all nursery rhymes, not fairy tales! Fairy tales are stories like Snow White or Cinderella. Geez, you know there's this thing called Google right? I recommend trying it the next time you need to know what something is, like the difference between nursery rhymes and fairy tales haha.
All kidding aside, I thought that this was a waste of an excellent guitar line and pretty decent vocal performance from Kroger, which is all due to the cringe worthy and embarrassing lyrics. Like I said about the Ne-Yo single, great instrumental but horridly bad lyrics. Songs like this one prove why Nickelback is one of the bands that I have outgrown from my childhood, and thank god I did! So with that all being said, the band's new upcoming album Feed The Machine comes out June 16 and uhhh.... well, I'll have to pass, say no thanks, and have a nice day!
Track rating: 1.5/5
5. Julia Michaels- "Uh Huh"
https://genius.com/Julia-michaels-uh-huh-lyrics

Oh man, I don't even feel like writing my thoughts on this "song" because I can't really explain this track as anything but a piece of absolute crap and that's it. I wasn't the biggest fan of Michaels' debut single "Issues" (which ended up being a smash hit for her and a song that makes me bang my head against a wall due to it being played on the radio every freaking day of the week) because while I thought the instrumental was decent by having a bit of a spacey, atmospheric sound to it, her cooey and sometimes inaudible vocals were a bit of a turn-off for me, and newsflash, she does the same thing on this new track here, only this time a lot worse. This song titled "Uh Huh" falls flat in every category from the sloppy guitar playing to the incredibly pitchy, moany, and sometimes slurry vocal delivery from Michaels, particularly on the chorus. In addition, the lyrics don't add anything to the track either as it is basically about Michaels' passionate relationship with a lover who she is afraid to continue falling for, but ends up still wanting his love anyways, basically a lot of today's pop songs in a nutshell. I will admit that this track is different than a lot of the other hit songs being played on mainstream radio stations, but sadly not in a good way.
Overall, this was the worst new single I heard from this past week as it just ended up being a messy record with no credibility whatsoever in my opinion of course. I'll basically sum this track up like this: Is it a horrifically bad song? "Uh Huh." Okay, so does that mean that I should check out this song and listen to it at all? "Nuh Uh," simple as that.That being said, I'm not looking forward AT ALL to this girl's debut album which is speculated to be dropping at anytime this year, which is keyword for "everyone run away as far as you possibly can!"
Track rating: 0/5
6. Arcade Fire- "Everything Now"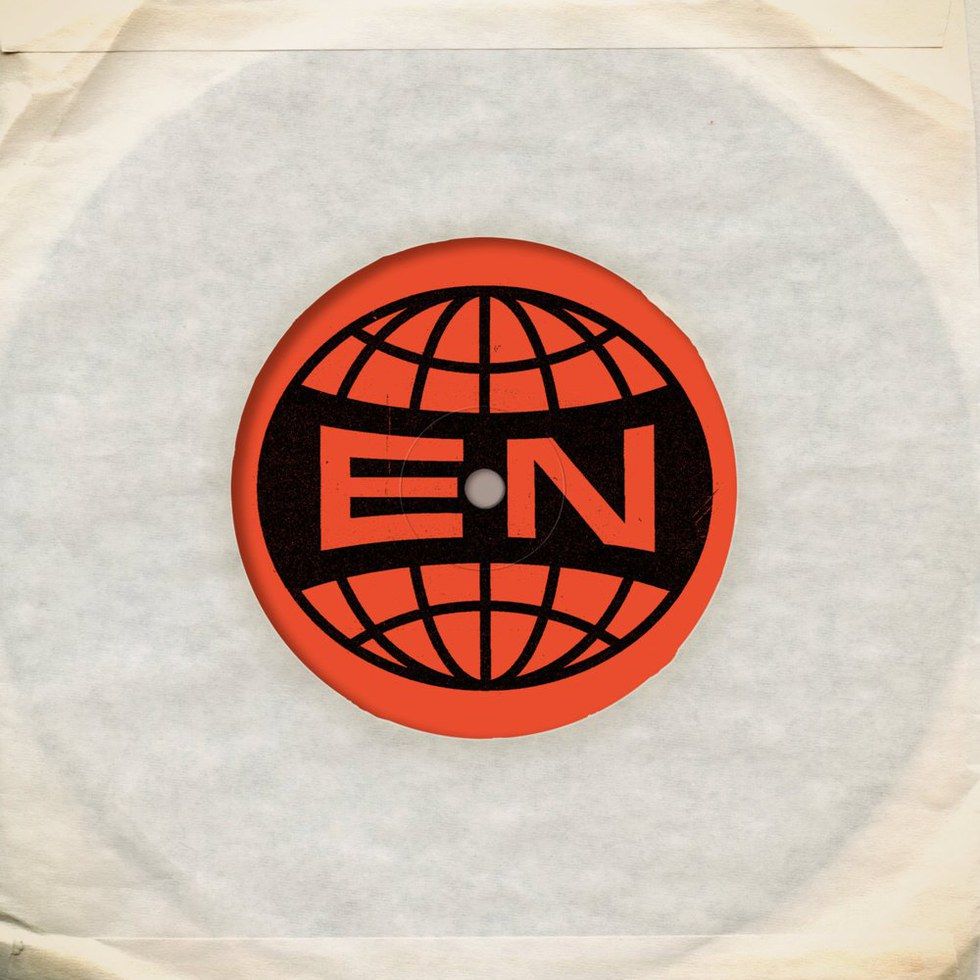 https://genius.com/Arcade-fire-everything-now-lyri...

Wow, well with all honesty I knew Arcade Fire was going to be releasing new material sometime in the near future since it has been over three years since the indie/art rock act released their controversial yet praised project titled Reflektor back in 2013. However, I was taken by surprise with there announcement of a new album that is set to come out July 28 and the release of the album's lead single titled "Everything Now," which is actually the name of the album. While I have seen a few publications expressing mixed feelings on this new track due to it's "disco-like" and '80s pop sound to it, I am personally pretty fond of this track with it's glistening piano line, catchy drums and electric as well as acoustic guitar playing, nicely arranged strings, and while I don't care as much for the flute playing in the background, it is tolerable to listen to and gets the job done. Also, I know that this single has been compared by critics to the popular '70s and '80s disco band ABBA, but I honestly thought of U2 a little bit while listening to this song. I don't know why, but I pictured this being a song that Bono never decided to record back in U2's "hey-day" during the 1980s.
However, if I had to point out one thing that didn't stick with me all that much from this song were the lyrics which I failed to find interesting or as thought provoking as tracks off of their classic albums from the past like their fantastic debut record Funeral (2004), or the Grammy-award winning The Suburbs (2010). In addition, I wasn't too impressed by Win Butler's vocals throughout this song because while they weren't necessarily awful, they just really didn't do anything for me and were a bit disappointing in my opinion. However, I can look past them because of the song's catchy and tight groove being so infectious to listen to everytime.
Nonetheless, even though this song might end up disappointing a handful of loyal Arcade Fire fans, as well as proving that the band is trying to go for bigger mainstream success, I will say that it has a catchy groove to it throughout, especially during the chorus with the "Everything Now" lyric coming from the background vocals which had my head bobbing the entire time. This will definitely be included on my playlist for quite a while and I'm looking forward to what other sounds and directions the band's new album will take once it comes out.
Track rating: 4/5
7. Stone Sour- "Taipei Person/Allah Tea"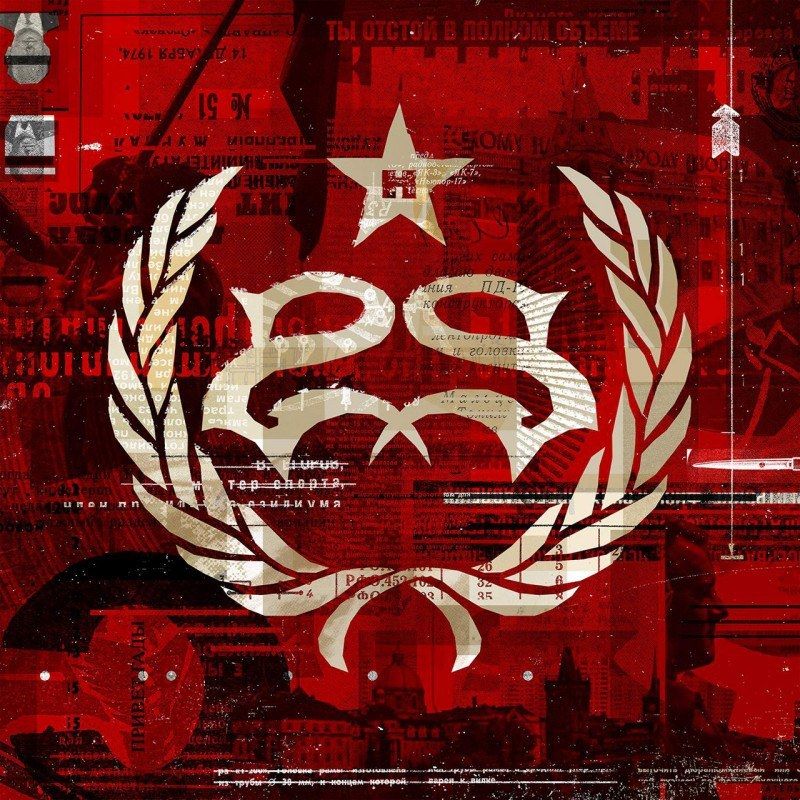 http://teamrock.com/news/2017-06-02/stone-sour-rel...

This track really caught me by surprise so much that I actually had to look at the cover of the single twice to make sure that I wasn't listening to Slipknot instead of Stone Sour, and if you guessed it already, I wasn't. While I haven't always been as big of a fan of Stone Sour as I am with Slipknot due to their sometimes watered down, sappy, and slow rock ballad tracks (which i'm not saying are all bad as I love songs like the bands most popular song "Through Glass" and "Bother") and lack of originality as many of this Corey Taylor side project's material sounds very similar to Slipknot's. However, after I was incredibly impressed with the band's previous two albums House of Gold and Bones Part 1 (2012) and House of Gold and Bones Part 2 (2013), this single, along with a previous song that they released titled "Fabuless," are making me more excited about the direction that Stone Sour is taking with their music. Of course this song starts off with a killer guitar riff from lead guitarist Christian Martucci and then some heavy fast pace drums from Roy Mayorga come in and then a classic screaming howl from Taylor comes out of nowhere and the head banging starts, so that was a great introduction to the track.
Other highlights I found on this song were the heavy chants that are shouted in the background repeating everything that Taylor screams during the hook of the tune, and the explosive, melodic chorus that comes right after that really showcases Taylor's singing voice and it proves once again how underrated a vocalist he is in my opinion. While the lyrics to the track aren't anything to write home about, they contain both a slight bit of darkness and empowerment, which ends up adding a lot to the heavy intensity of the track as a whole.
Overall, I've been very impressed with where Stone Sour has been able to take their music these past few years, which seems to be a darker and more heavy sound, and I'm glad to see them back after an over four year break from recording any new material.That being said, I'm really looking forward to hearing their upcoming album titled Hydrograd which is set to be released June 30 and I can't wait to hear what else the band will have up their sleeve on that release.
Track rating: 4/5
8. Foo Fighters- "Run"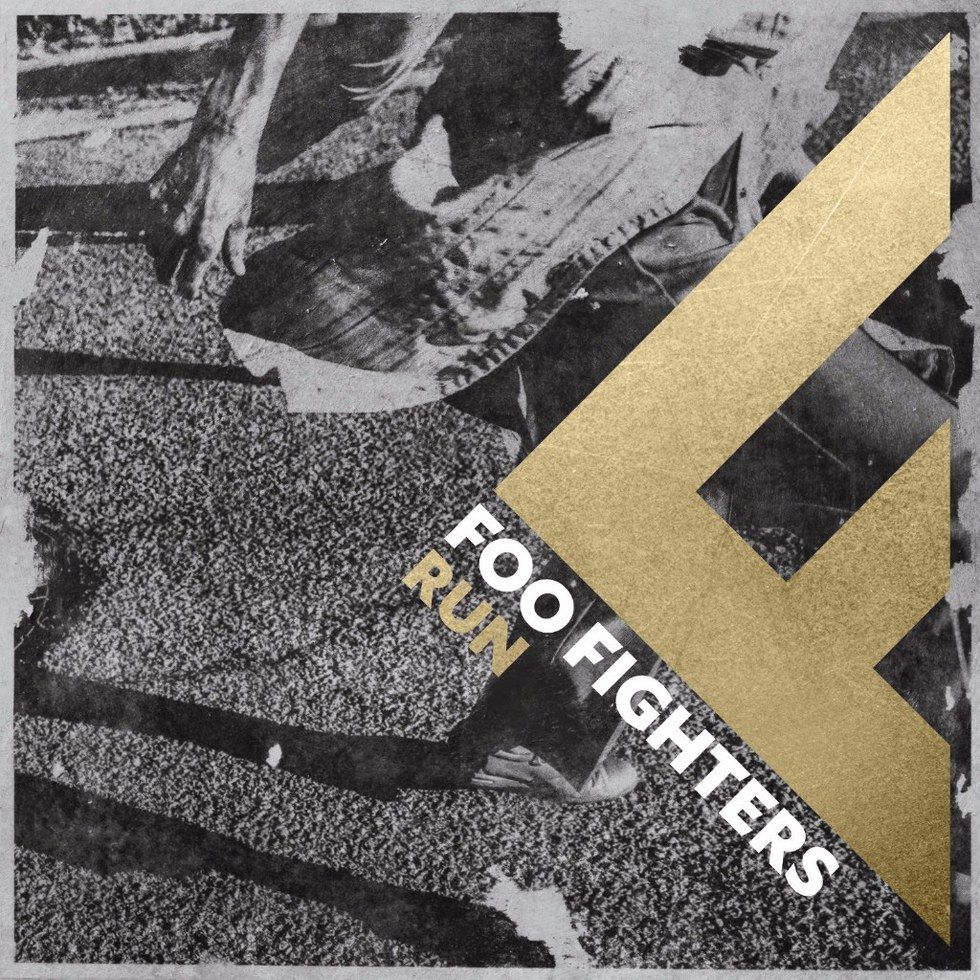 http://www.billboard.com/articles/news/7816726/foo...

The Foos are back and they have returned with a hard hitting sound on this new track right here, that's for sure! At first while listening to this single, I was a bit scared because I thought the band was going for this pop rock type of sound with a simple little electric guitar line, hand claps, and Imagine Dragon-ish type drums playing in the background while Dave Grohl sings the opening verse. However, after Grohl sings the line "in another perfect life, we run" a few times, the drumming all of a sudden stops and then these heavy, distorted electric guitars come in and the drumming comes in again playing at a faster pace, along with some screaming vocal lines from Grohl which was nice to hear since I haven't heard him scream on a song since Wasted Light (2011).
While the lyrics might not have added anything special to the track for me, I was really impressed with it as a whole, especially Grohl's vocal performance. Even though the new upcoming ninth studio album from the band isn't completed and doesn't have a release date yet, this single will surely keep me entertained until the day it does come out, and boy I can't wait for that to happen!
Track rating: 3.5/5