Four, three, two, one—launch "Mars One Dad," the newest album from St. Pete's space garage punk band, UFO Sex Scene.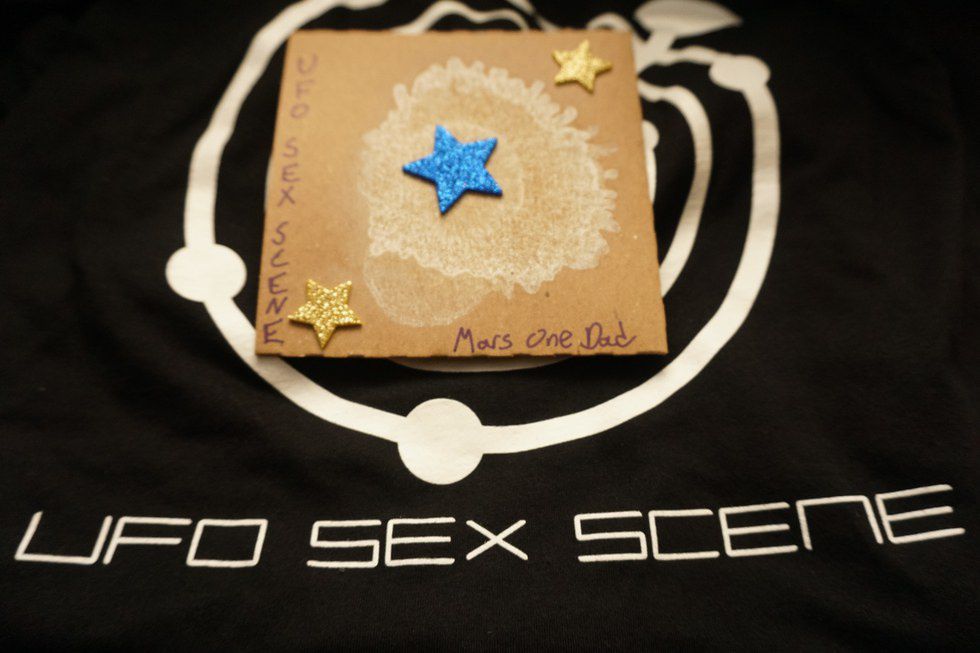 Probably the best and weirdest performance this year so far, UFO Sex Scenes stage presence is unmatched. The crowd of supporters gathered inches away from the band hoping to beam away as the first wave of "Mars One Dad" hit.
If I haven't mentioned it yet, I am a fanboy for power trios. Since the dawn of Cream to The Jimi Hendrix Experience to Screaming Females, three people rhythmically in sync has always intrigued me. Naturally I attended the UFO Sex Scene album release party for "Mars One Dad" at The Bends.
UFO Sex Scene is led by vocalist and synth player Vanessa Whirlynn Garcia. Her voice lures you in, then her gaze freezes you, Which is probably why she started the show wearing an astronaut helmet.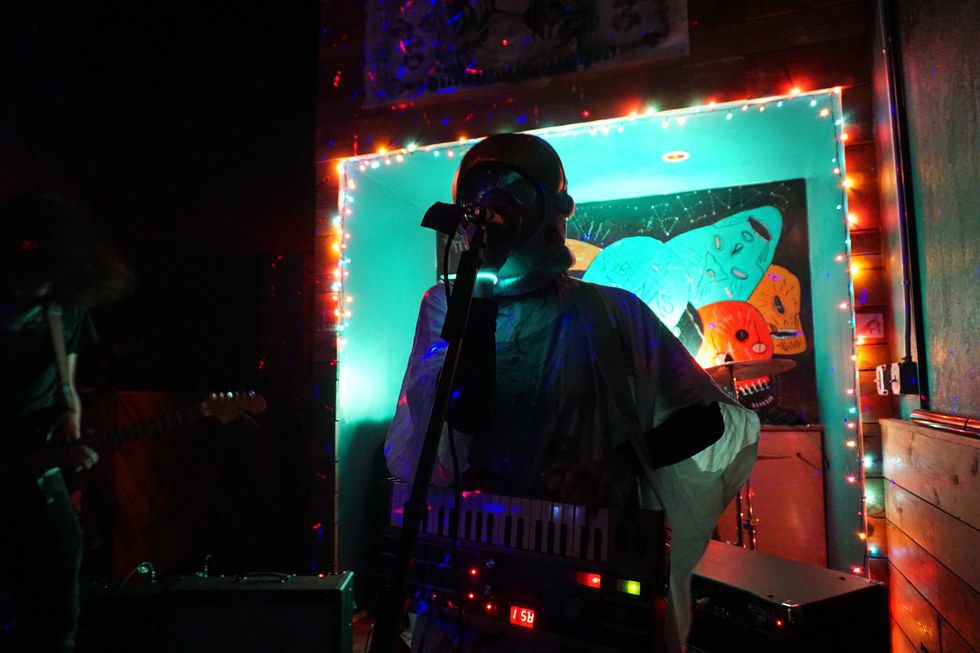 Fernando Diaz dominated rhythm with his guitar and destroyed any sign of cadence.He was a blur the entire show.He danced, jumped and jittered all over the place, only stopping to stomp on his big muff.
Caleb Johnson on drums is relentless, never missing a fill.
The trio demanded attention and fully rewarded those who succumbed to their extraterrestrial sounds with knowledge.
"You can't control your future," Garcia said to the crowd.
By the end of the album release party, the confetti covered crowd of earthlings glowed with a level exuberance reflecting the band's performance. But how does "Mars One Dad" hold up to the high energy performance from UFO Sex Scene?
The 18-track album expands more than what listeners received on "Mothership Loveshack," It gets weird in the best way.
The band abandons traditional song structure and transcends to their own shapes of grit and funk like on track four, "MBI Spaceface." I'm impressed with Johnson's drum grooves and fills. Live and on the album, his drums sound more experimental, and the band holds nothing back.Time signatures are ridiculous, but Johnson effortlessly kept a tight percussive grip throughout the album.
Track 13, "In it" is a favorite—not a great deal of vocals on this track but it shows the band's ability to create almost visual atmospheric soundscapes that void out this reality.
Track 16, "Andromeda," is downright my favorite track. Never straying far from the futuristic funk of Diaz guitar, Garcias' vocals seem to dance hauntingly around this track. The restless drum grooves literally send neuropathic signals to my brain to move my hips.
"Mars One Dad" is packed with tracks that are reminiscent of '90s alt rock with added hints of dream pop heavy waves that hug every post-punk sense.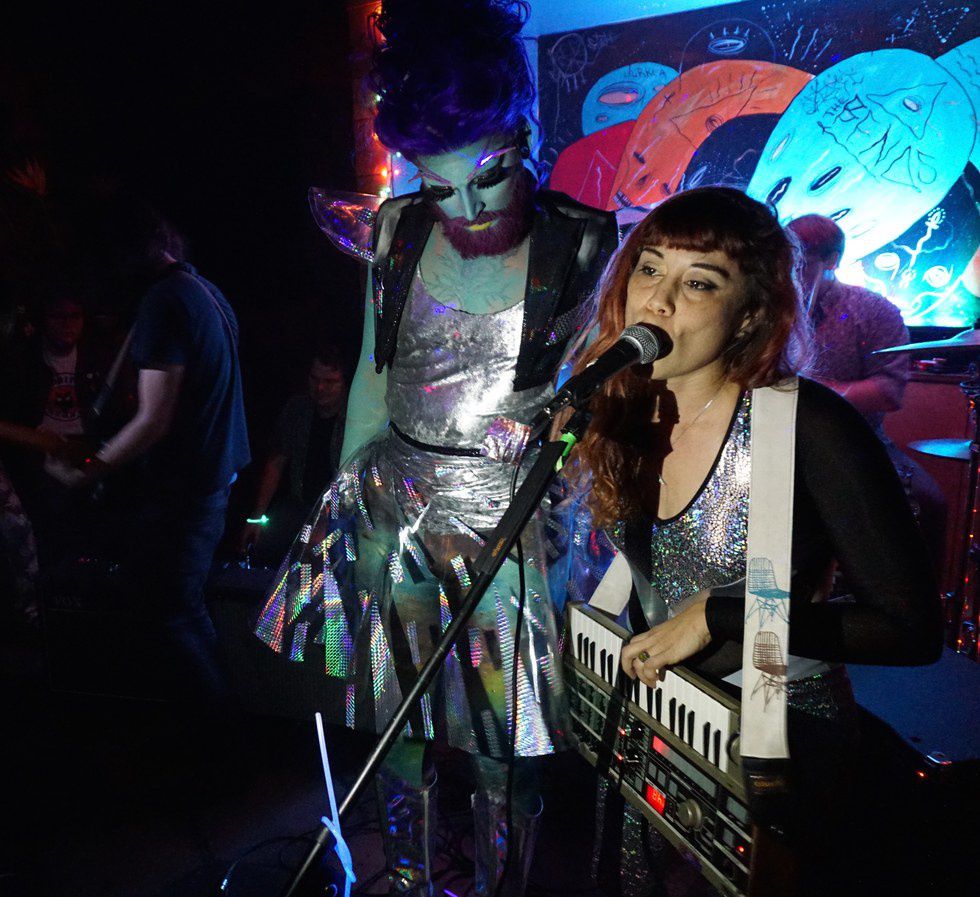 I can't forget about the beaded Martian who tied a glow strip to my wrist before the show started, it reminded me of my first time riding Space Mountain. Darkroom, flashes of light and an undeniable feeling that you are being transported to another world. The show, much like the band, much like the album, is an experience.
For more music from UFO Sex Scene.
Cover Image Credit: Photo by Casey Jeanite