Halloween isn't the only fun event to look forward for this fall season. Don't let fall fly by in a flash, so take the chance to go out in this chilly weather and enjoy some of these activities listed below.
1. Apple-Picking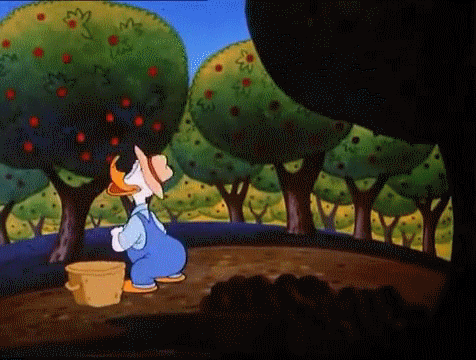 Giphy
Fall is great for apple-picking season. So enjoy this time with apple picking by grabbing some friends and family. Some of the best apple-picking places in the country are: Mercier Orchards in Georgia, Solebuy Orchards in Pennsylvania, Aamodt's Apple Farm in Minnesota, and Parrish Pioneer Ranch in California.
2. Have a Bonfire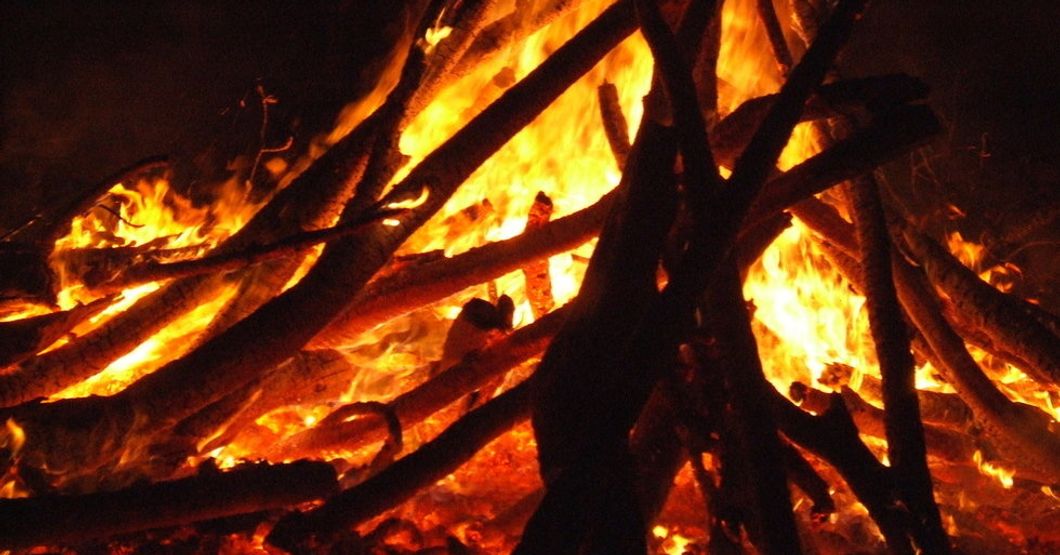 Stay warm as the weather starts getting cold by lighting up the fire pit for a bonfire. Have a laid back night with roasting marshmallows and eating tasty s'mores. However, be careful when you're around the fire. Keep an eye on the fire to make sure it is not getting out of control if you build a fire pit and make sure you use the burnable waste material.
3. Visit or Host a Haunted House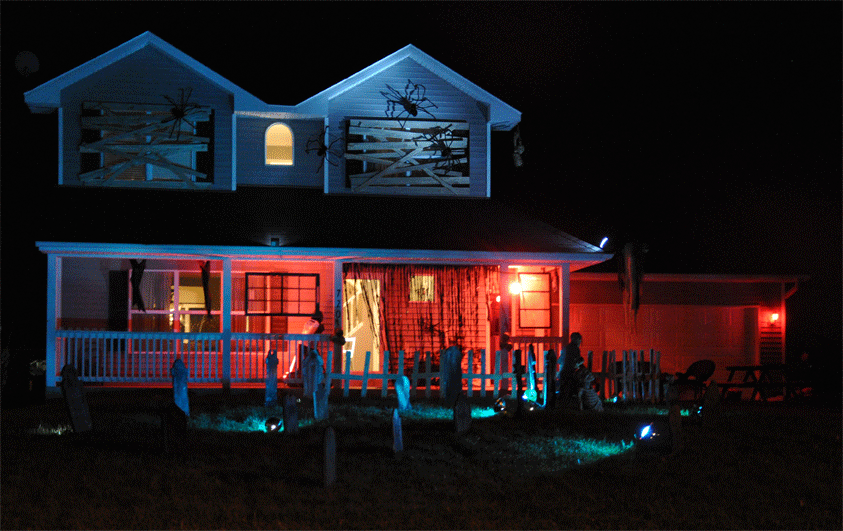 Giphy
Start this Halloween celebration with a scary visit to a spooky haunted house. Planning to host a haunted house takes a lot of time but it will leave guests will a thrill. It would be nice to begin by creating a haunted path like a maze. Then, choosing a theme is crucial because for a scary theme you can have spooky decorations and for a play like scary theme there can be funny decorations placed so it will make the guests laugh.
4. Cabin Adventure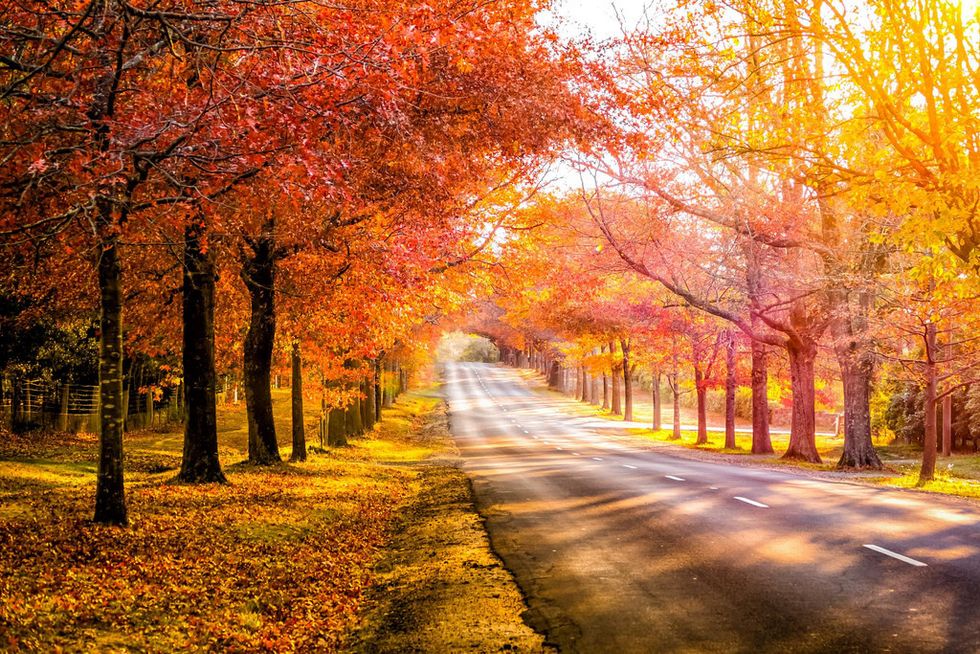 c1.staticflickr.com
Take a weekend away and escape to the mountains. Enjoy the surroundings of nature and keep warm inside of a cabin. This would be the perfect time to have a bonfire and other activities. For instance, grab some hot apple cider and view the beautiful scenery of outdoors.
5. Have a Photoshoot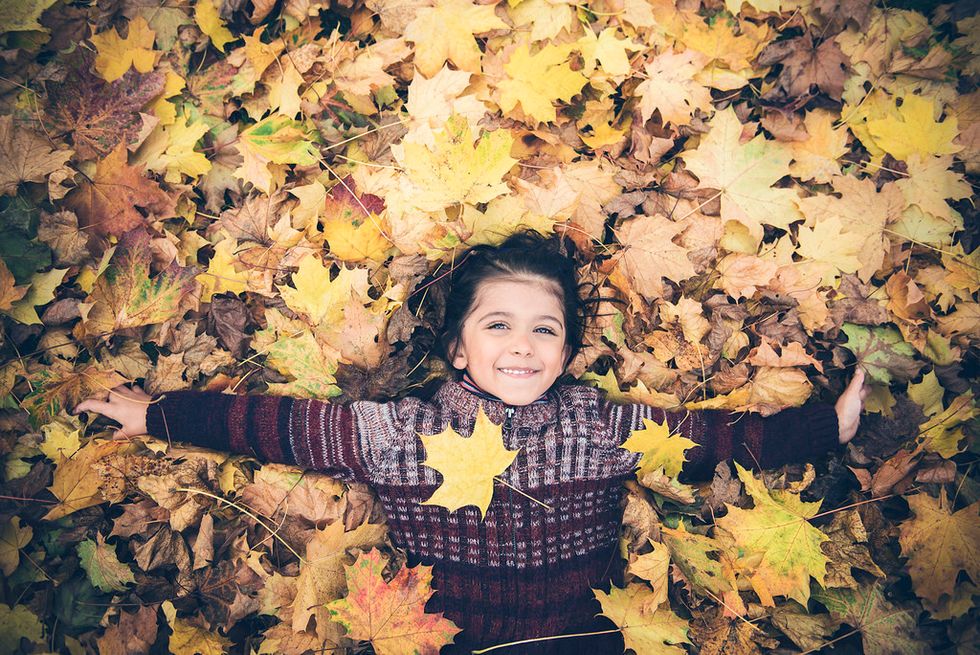 c1.staticflickr.com
Fall is a great season to have a photoshoot. When the leaves change color it is the perfect background to take pictures of. Grab some friends and create a leaf pile. Then, have someone take pictures as one is falling into the pile or throw up some leaves. It'll capture the perfect aesthetic.
6.  Carve Pumpkins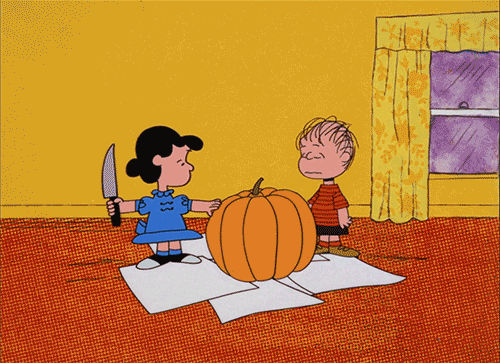 Giphy
Pick out a large pumpkin and grab a sharp knife to cut off any creative design. Then, use a large scoop to take out the seeds and any discard of the pumpkin. With a marker, draw an outline of the design. Begin carving and follow the outline. Be safe when using the knife. Afterwards, pop a small light inside the pumpkin and admire the carve pumpkin.