Everyone has pride in where they come from. It's natural; the place where you were born and raised has shaped you into the person you are today. For many people, they don't have to explain why they love where they are from. Here at Mizzou, most people are from St. Louis, Kansas City or Chicago. They are all pretty well known places that have a lot to offer. For me, it's a little different. Being from Little Rock, Ark. there are either strange, or no preconceptions about my state. It's all right, I'm used to it.
I was once on a trip in Colorado and was asked why I was wearing shoes if I'm from Arkansas? You never know what people are going to think. While it's true that I have been away for a while, there are always things that I will love about Arkansas. So, in case you want to learn more about a little known state, here are my top 10 things I love about Arkansas.
1. Little Rock Central High School.
Call me biased (I attended), but not only it the school beautiful it is a registered national historic site with its own museum. It is commonly ranked as one the top high schools in the nation and has a story that makes every student a part of history. Not familiar with the Little Rock Nine? Catch up on one of the most important parts of southern (and Arkansas) history. http://www.littlerock9.com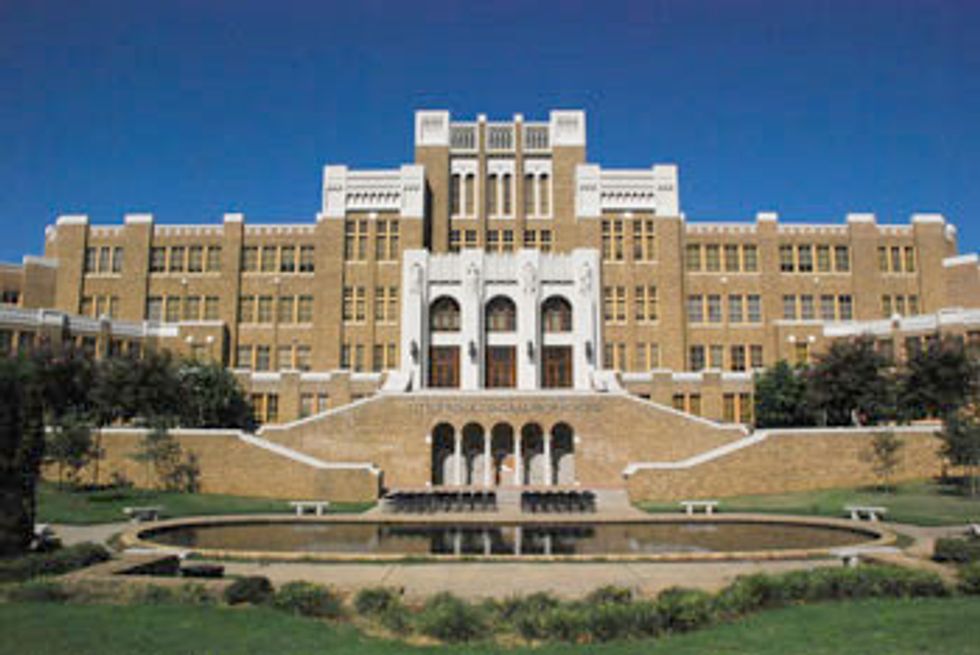 2. Little Rock River Market District.

Located right on the banks of the Arkansas River, the capital's downtown area is a lively place of music, shopping and great southern food. With constant updates and renovations, this is the place to be. One of my favorite places to get lost in is River Market books and gifts, which features multiple levels of unique finds in the heart of downtown.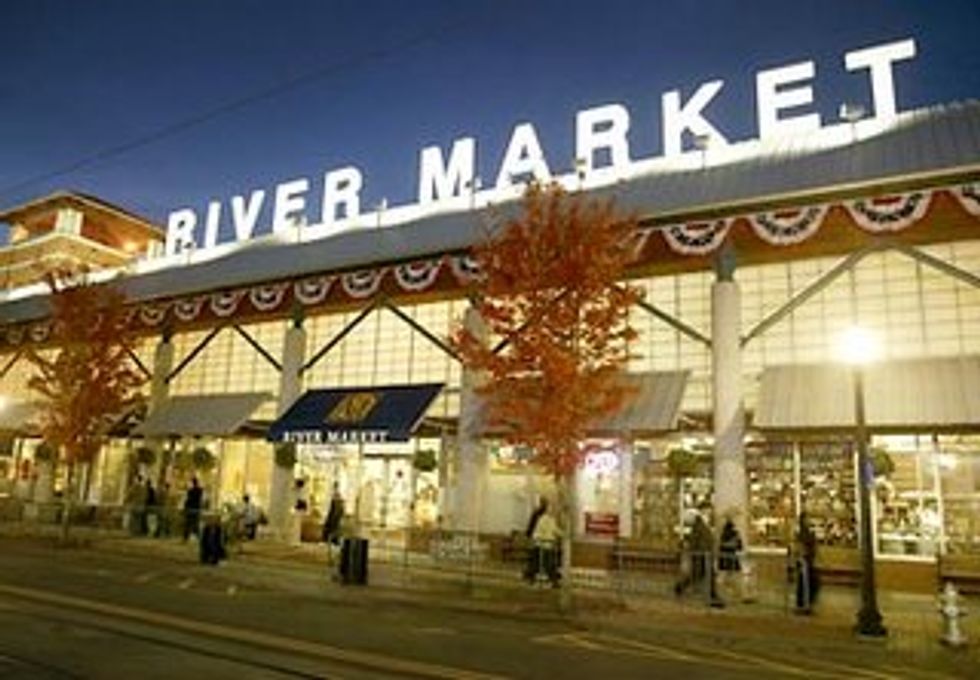 3. Garvan Woodland Gardens.
This 210 acre botanical garden is located in Hot Springs, Ark. It's a magical place where you can go get lost in nature. I visited over winter break when they were having their lights display and it's stunningly beautiful. I even saw a couple get engaged.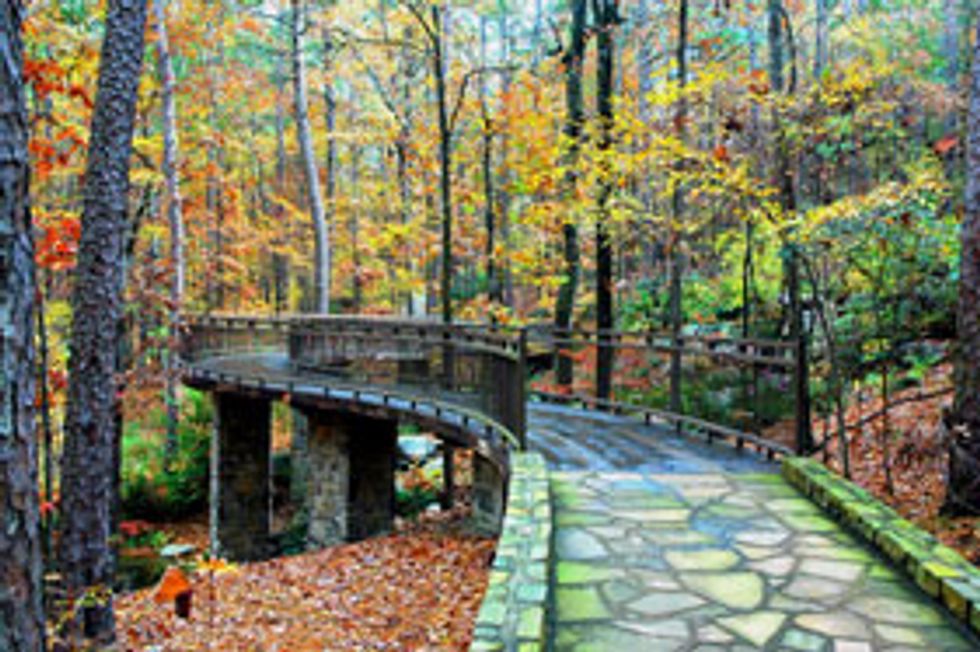 4. Crystal Bridges Museum of American art.
It doesn't get any better than this museum laid out on acres of Ozark forest. General admission is sponsored by Walmart (free) and the exhibits are always breathtaking.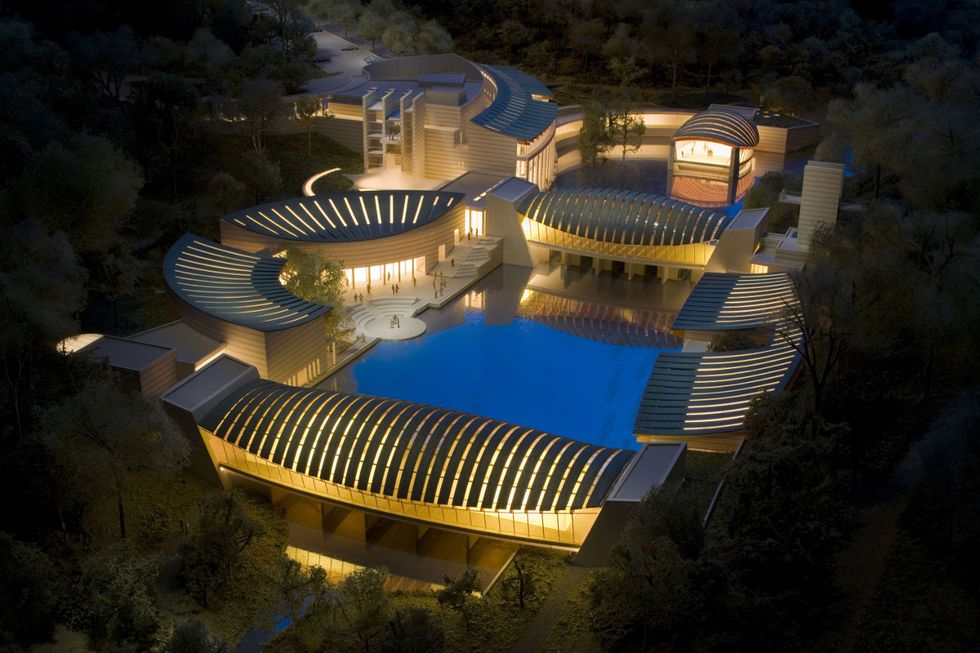 5. Mount Magazine.
Let's get high! Up on a mountain that is. Mount Magazine State Park is the highest point in the state at over 2,700 feet. With a lodge, cabins and trails it's a great weekend get away. Nothing clears the mind like a climb.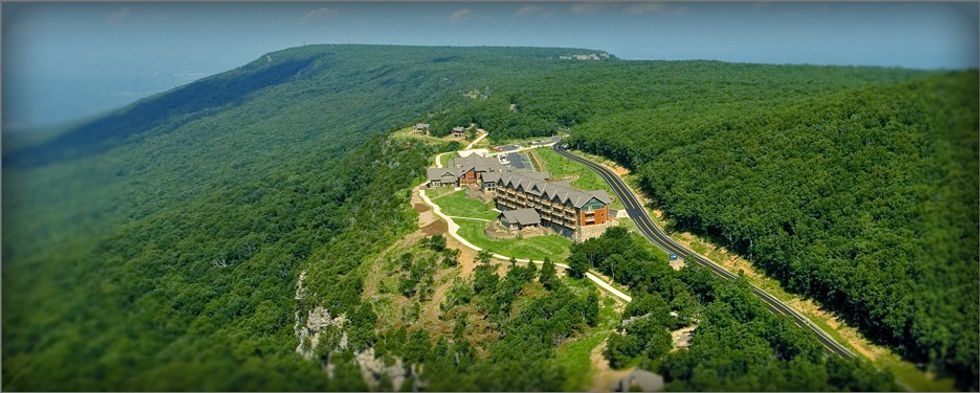 6. The Crescent Hotel and Spa.
Eureka Springs itself is an awesome place, but the Crescent is my favorite place there. Built in 1886 it has so much rich history and stunning views of the city. It's a Victorian masterpiece.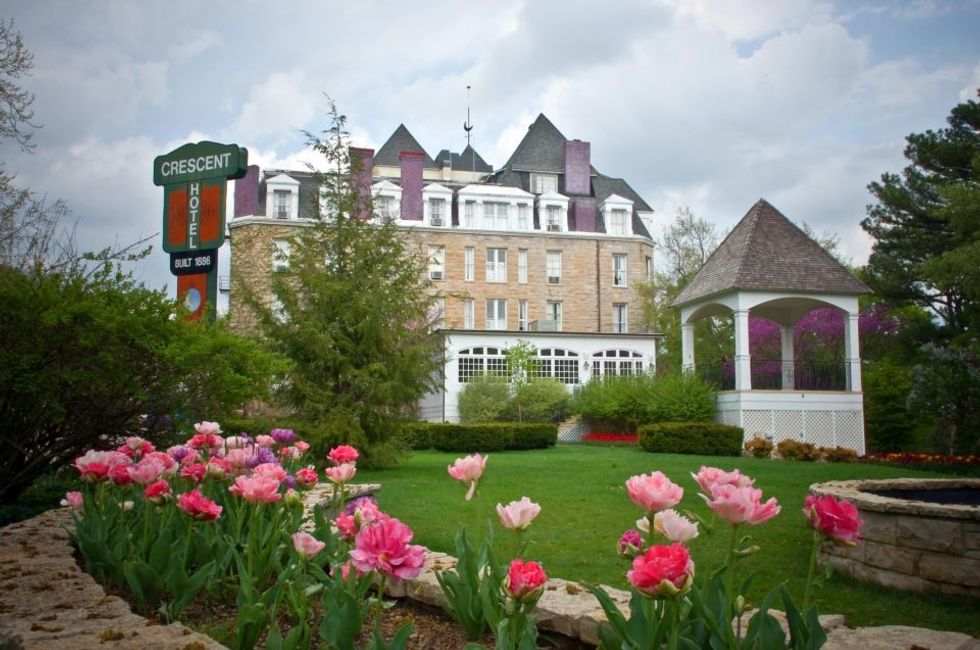 7. Clinton Presidential Center.
It also sits right on the river and hosts many awesome exhibits. From time to time you can catch the Clinton's at an event. (Nick Jonas was there the other day NBD). A beautiful museum that holds lots of history and art.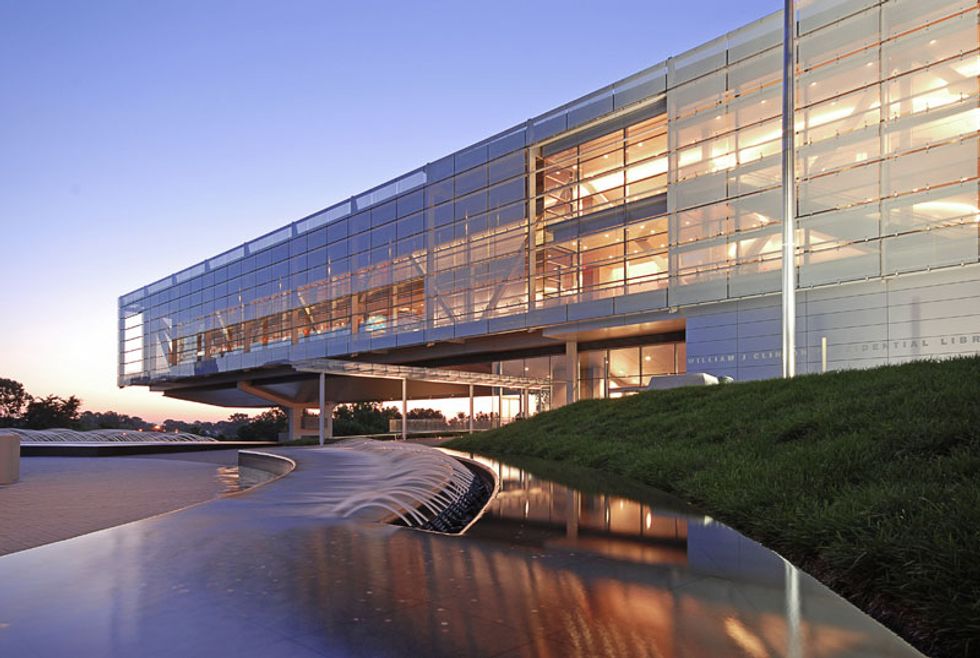 8. Heifer Village.
Heifer is an incredible organization that works to end hunger and poverty. Their headquarters is in Little Rock. They have an interactive campus where everyone is welcome. I have enjoyed many visits to their environmental sustainable office.
9. Thorncrown Chapel.
An architectural paradise in the middle of the woods, this chapel is one of kind. It's the host of hundreds of weddings each year and you can see why. It's just a little slice of heaven.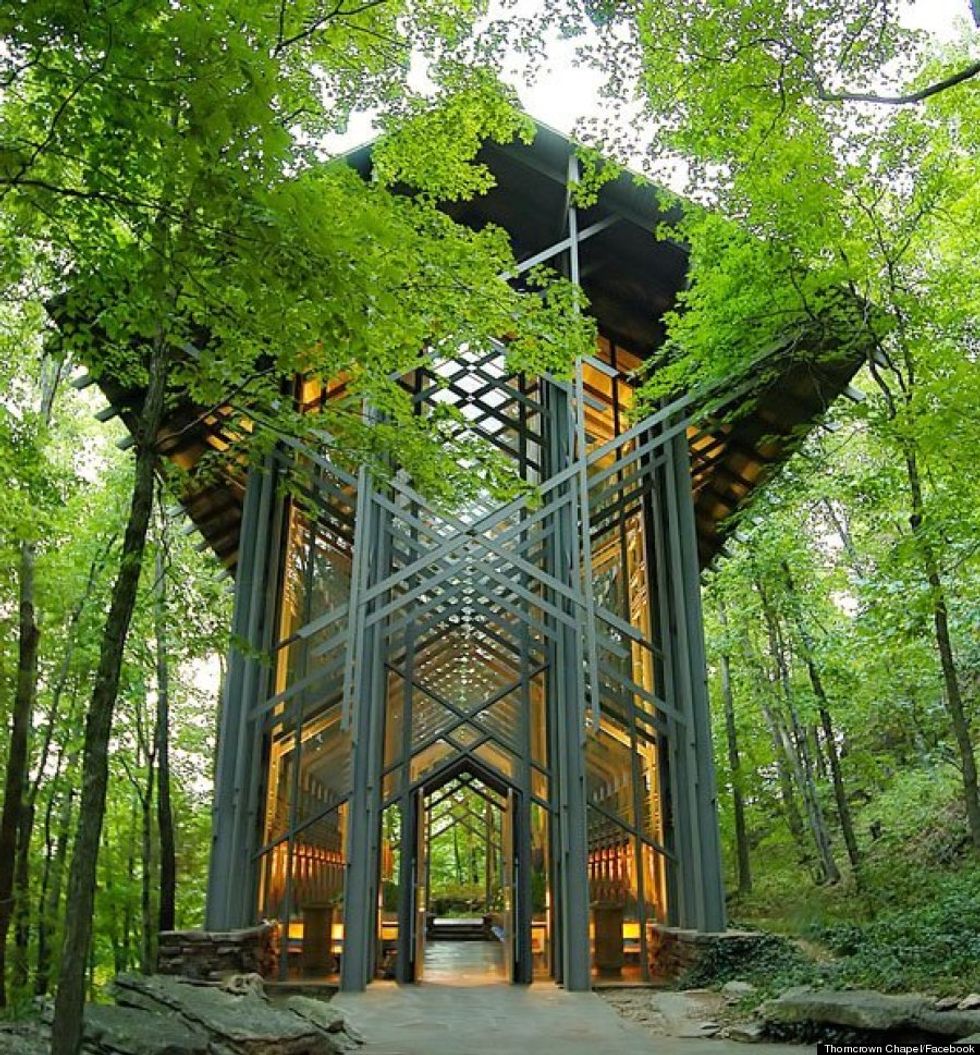 10. My home.
Arkansas has so much more to offer than what is on this list. Yes, it can be seen as a small Southern state but it's got a lot to offer. Most importantly, it's got my family. There is no better place than at home with my loved ones. I love Arkansas because it gave me people I couldn't live without.