One of the big debates that every NFL fan has is who the best Quarterback to ever play is. Is it Tom Brady, Joe Montana or Peyton Manning? It is a debate that will go on forever and is all based on opinion? Here are my top 15 quarterbacks to ever play.
15. Fran Tarkenton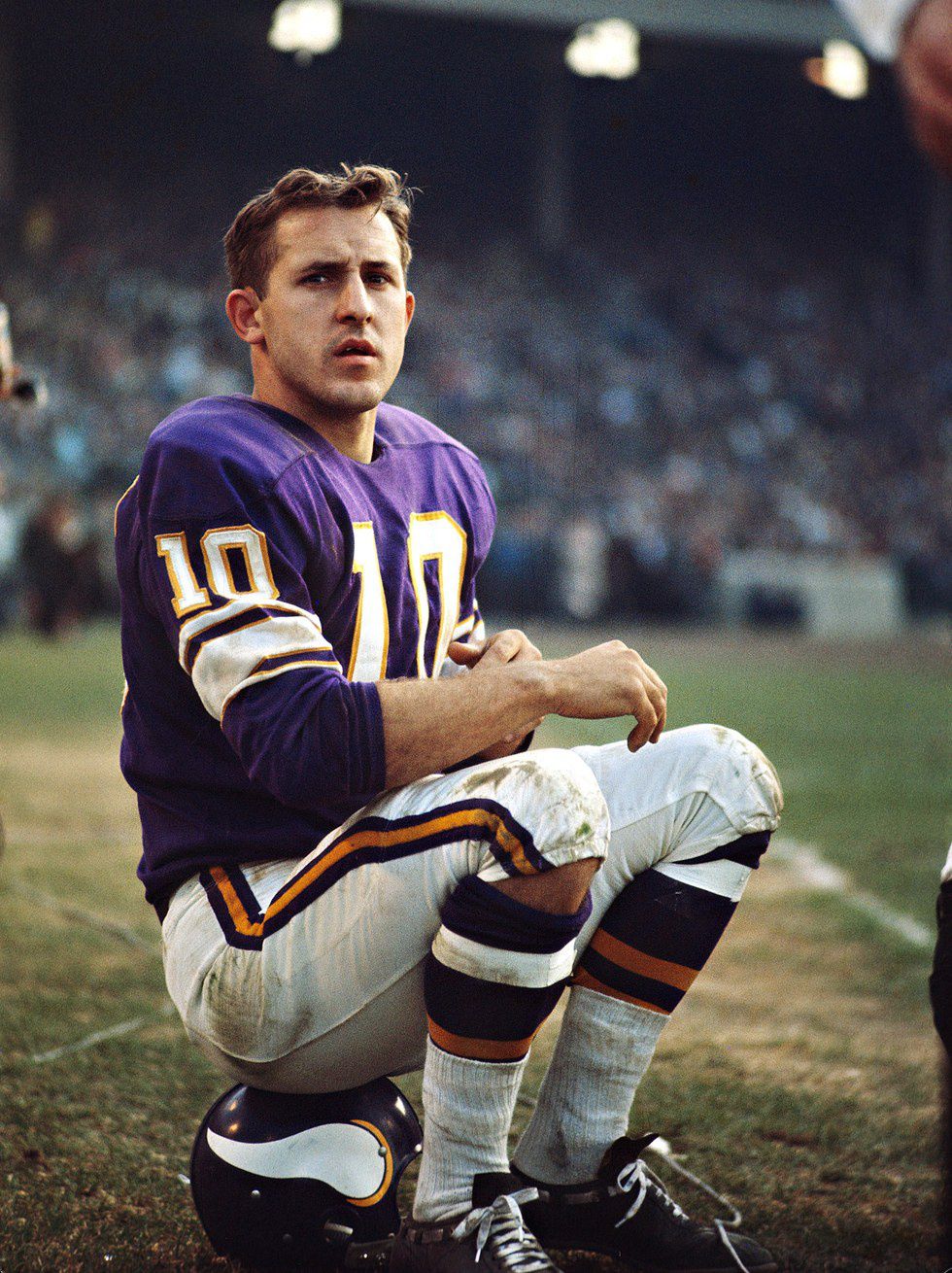 Tarkenton was one of the first quarterbacks in NFL history to utilize his legs and his arm to be successful. He led the Vikings to Super Bowl appearances in 1974, 1975, 1977 where he sadly came out empty in all three attempts. He was inducted into the Hall of Fame in 1986.
14. Roger Staubach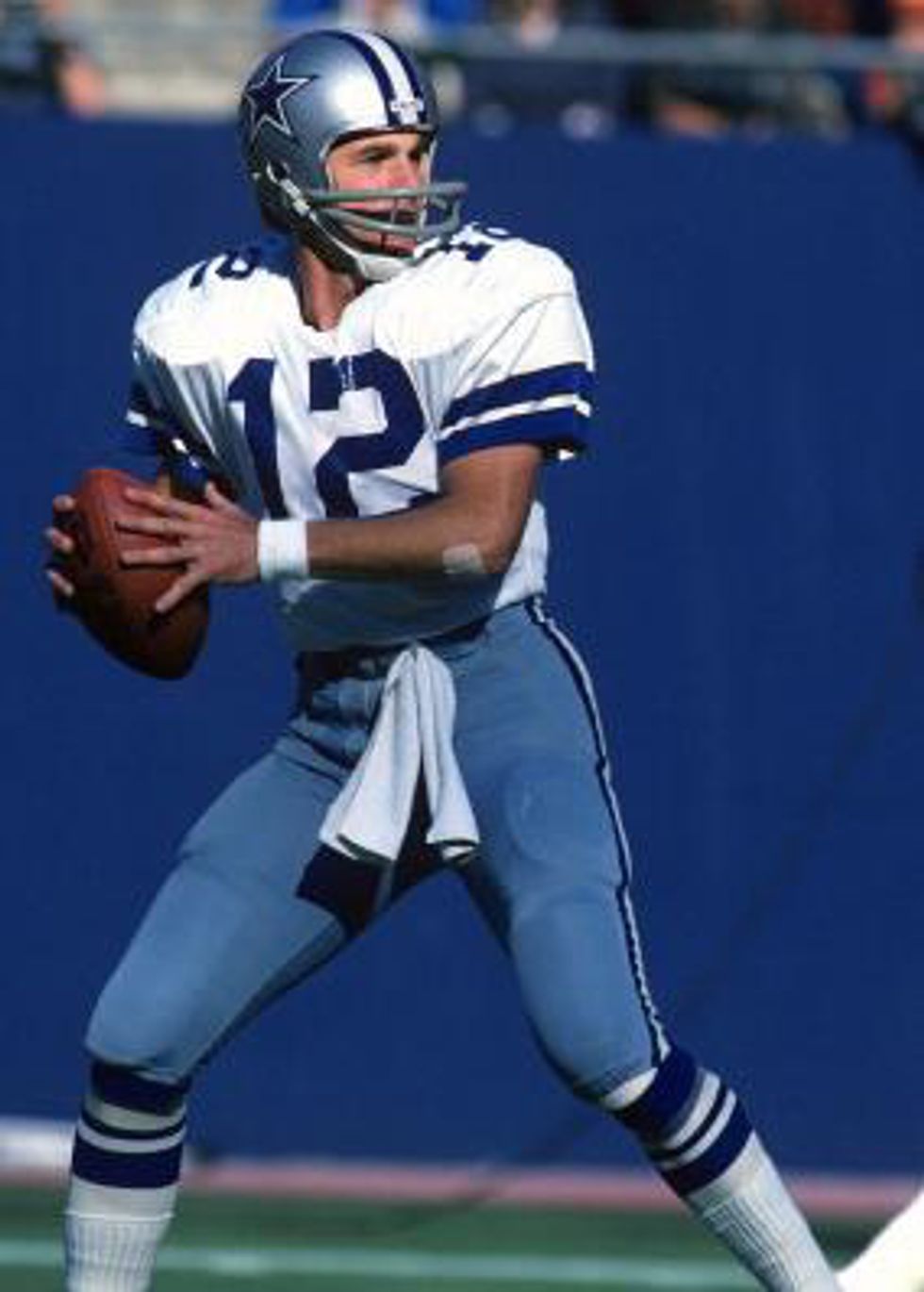 Staubach didn't get drafted until he was 27 due to serving in the U.S. Navy during the Vietnam War. He was drafted in the 10th round by the Dallas Cowboys and exceeded all expectations. As quarterback of the Cowboys he won two Super Bowls and was a six-time Pro Bowler. I'd say that's not bad for a 10th round pick.
13. Jim Kelly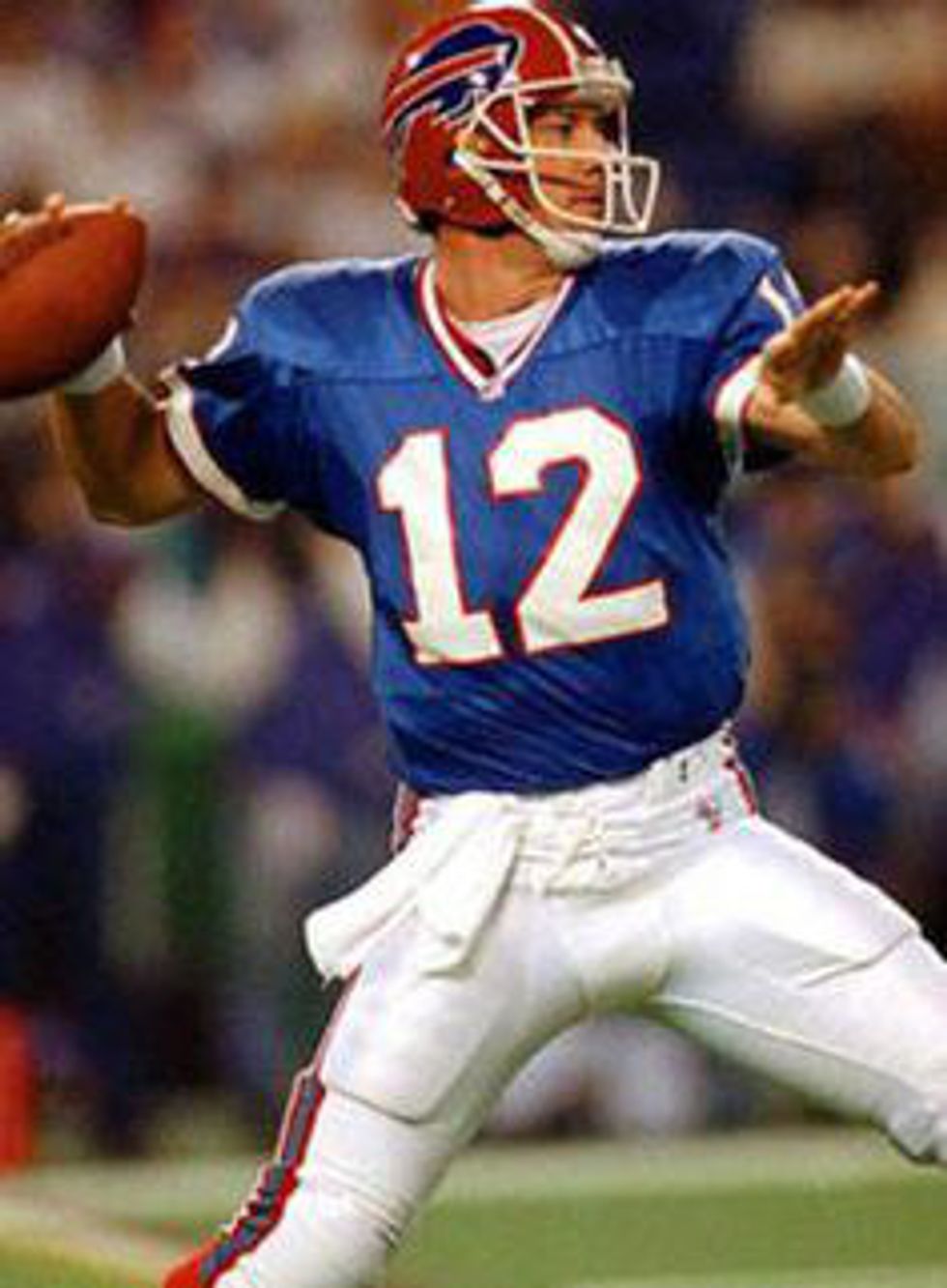 Jim Kelly was part of one of the first teams to run the "no-huddle offense." As quarterback of the Buffalo Bills, he led the team to four straight Super Bowls in the 90s, coming up empty in all four.
12. Terry Bradshaw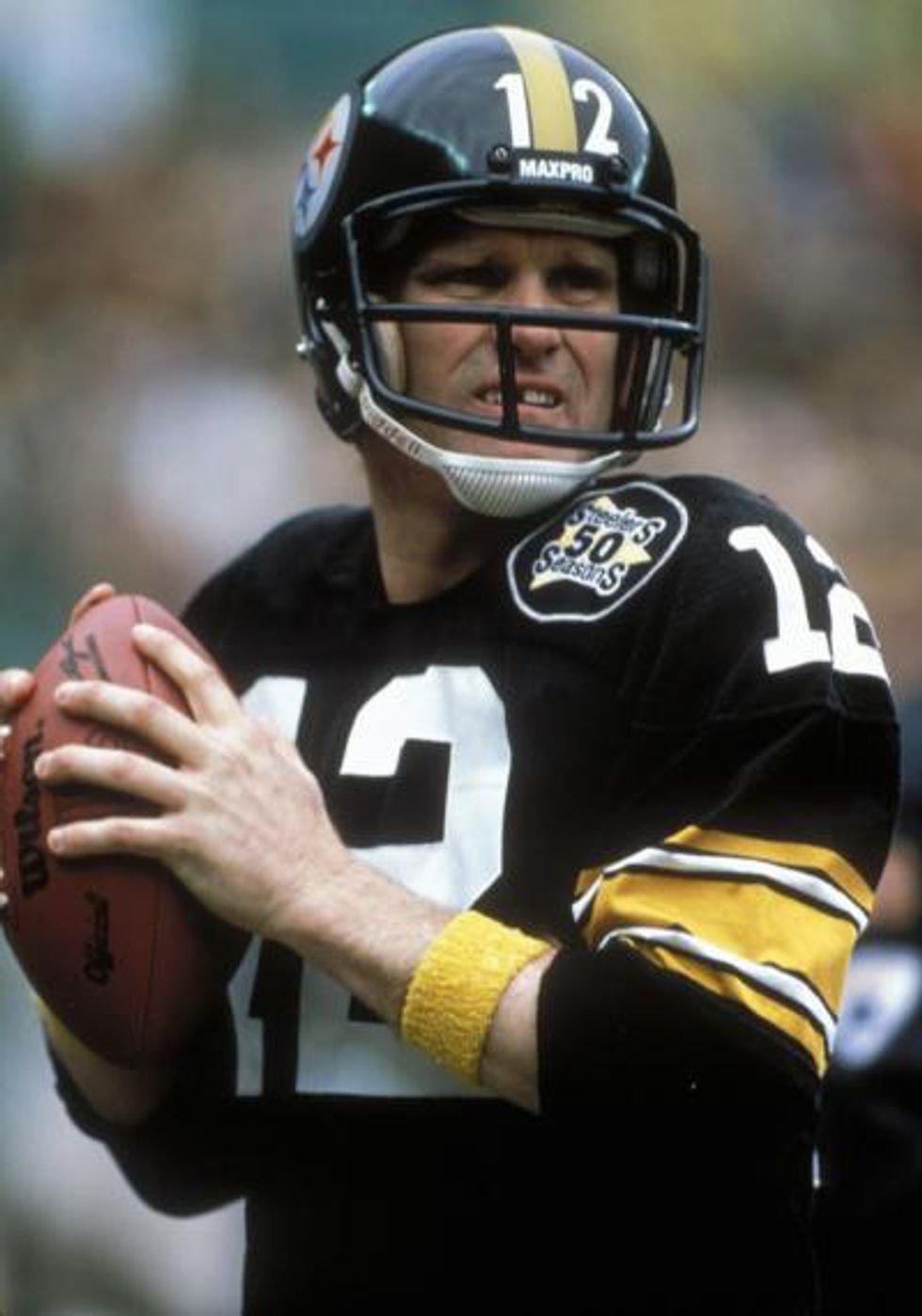 Terry Bradshaw is in rare company when it comes to winning. He is one of three quarterbacks of all time to win four Super Bowls in their career. With help of the "Steel Curtain" defense, Bradshaw led the Steelers to ten playoff appearances and was inducted to the Hall of Fame in 1989.
11. Bart Starr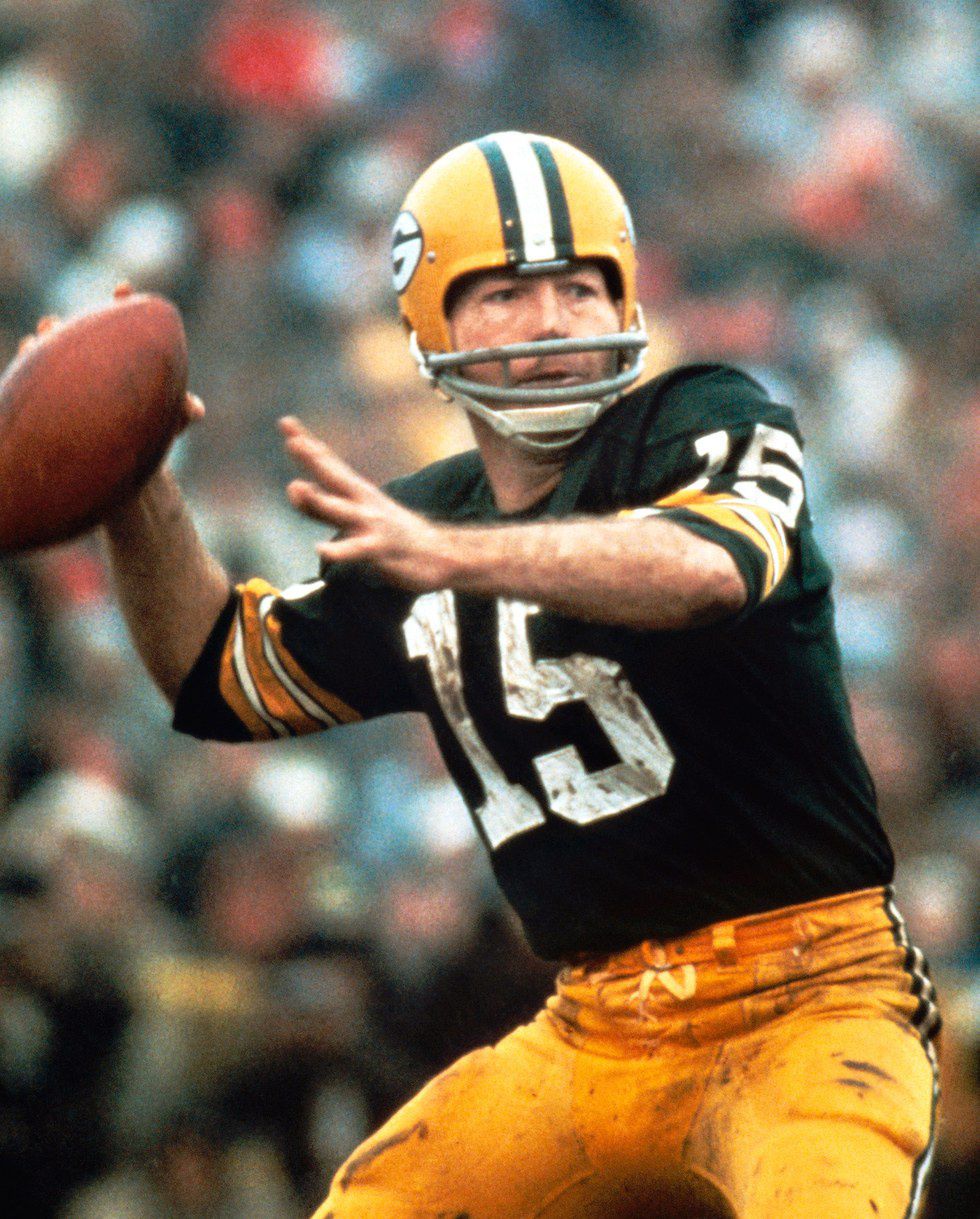 Possibly the most winning quarterback in NFL history just misses my top ten. Starr won five NFL championships and 2 Super Bowls. If it wasn't for Starr, the Packers wouldn't be anywhere near the prestigious franchise they are today.
10. Johnny Unitas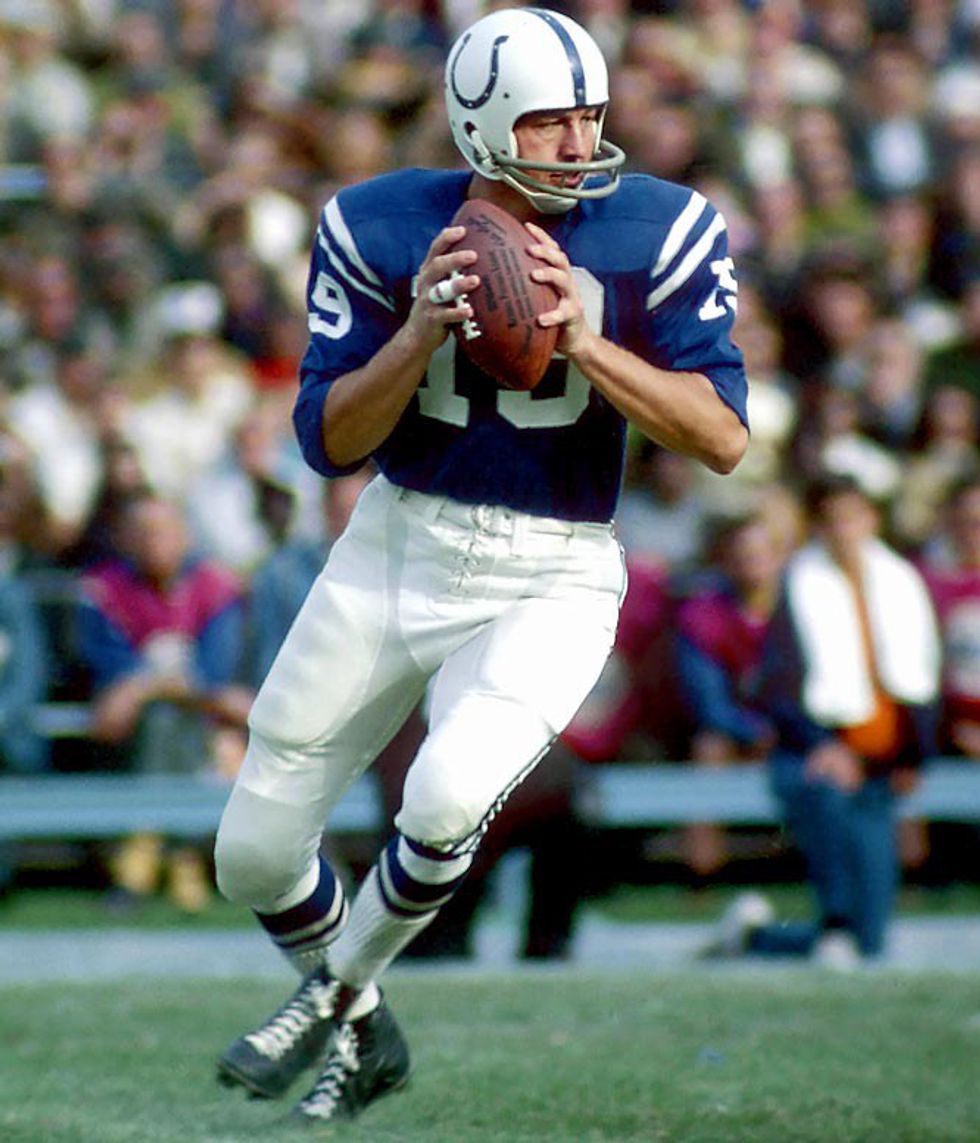 I start my top 10 with Johnny Unitas. Unitas was one of the first prototypical quarterbacks to ever play in the NFL. He was the first quarterback to pass for over 40,000 yards in a career. He won one NFL championship in 1968 and lost the one Super Bowl he played in to the New York Jets. He was inducted into the Hall of Fame in 1979.
9. Kurt Warner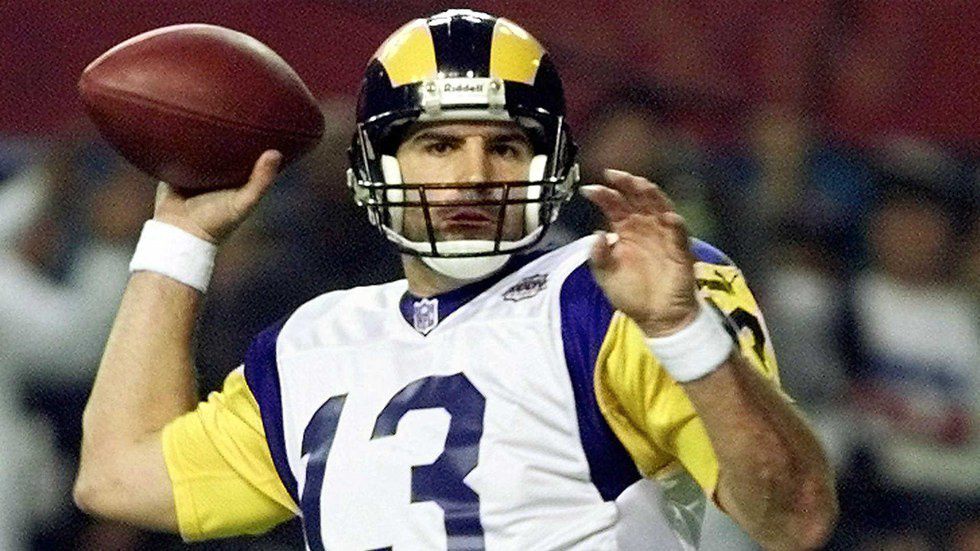 Warner was one of the best quarterbacks ever and his path to becoming great was very unlikely. He played in the Arena Football League and bagged groceries until he finally got a shot. He won two MVP awards and one Super Bowl while being the quarterback for the St. Louis Rams. He then moved on to the Arizona Cardinals where he also made it to a Super Bowl but he lost to the Pittsburgh Steelers.
8. Troy Aikman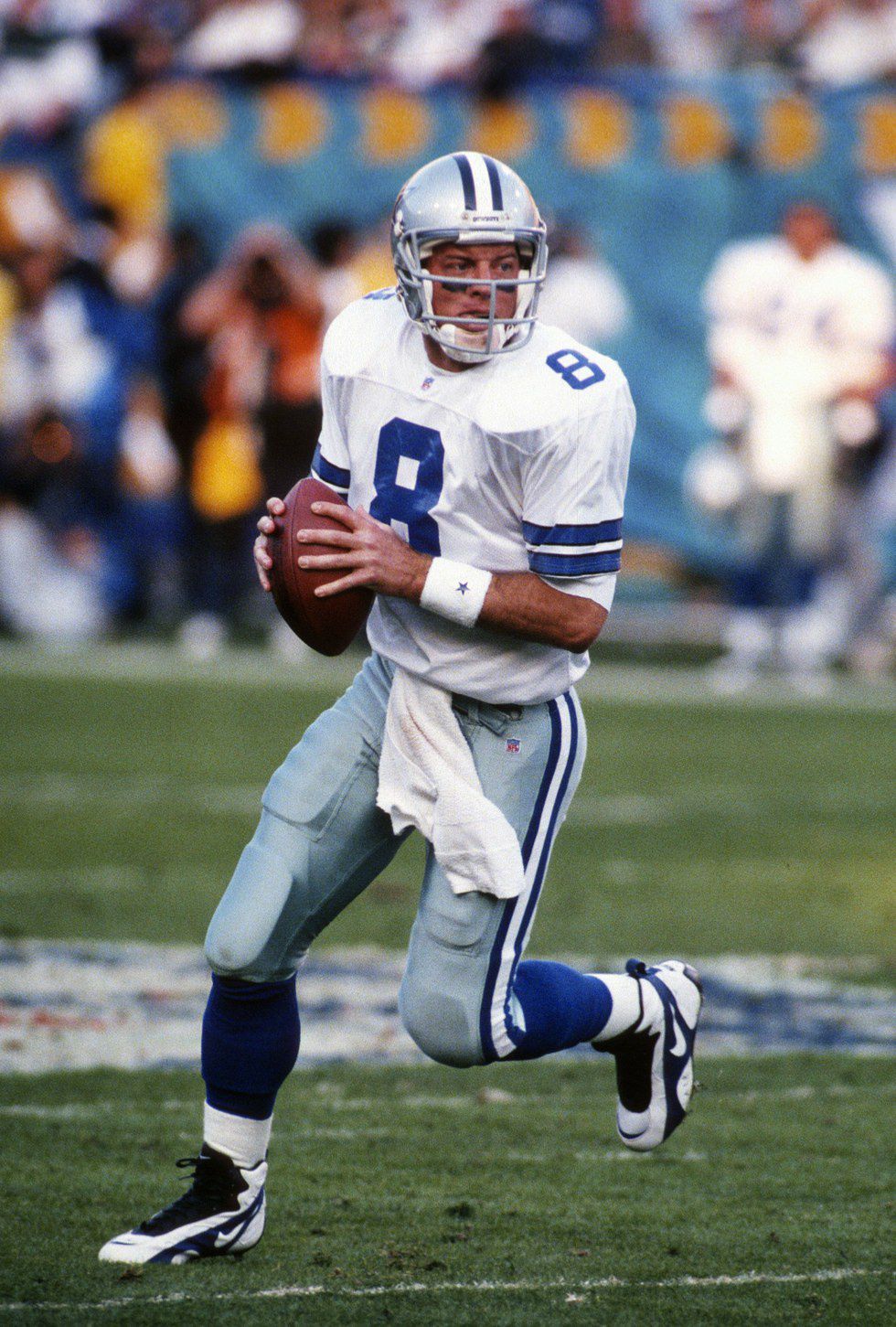 Aikman was arguably the greatest quarterback in NFL history. He was drafted first overall by the Dallas Cowboys in 1989. As quarterback of the Cowboys, he won three Super Bowls. Aikman was inducted into the Hall of Fame in 2006.
7. Steve Young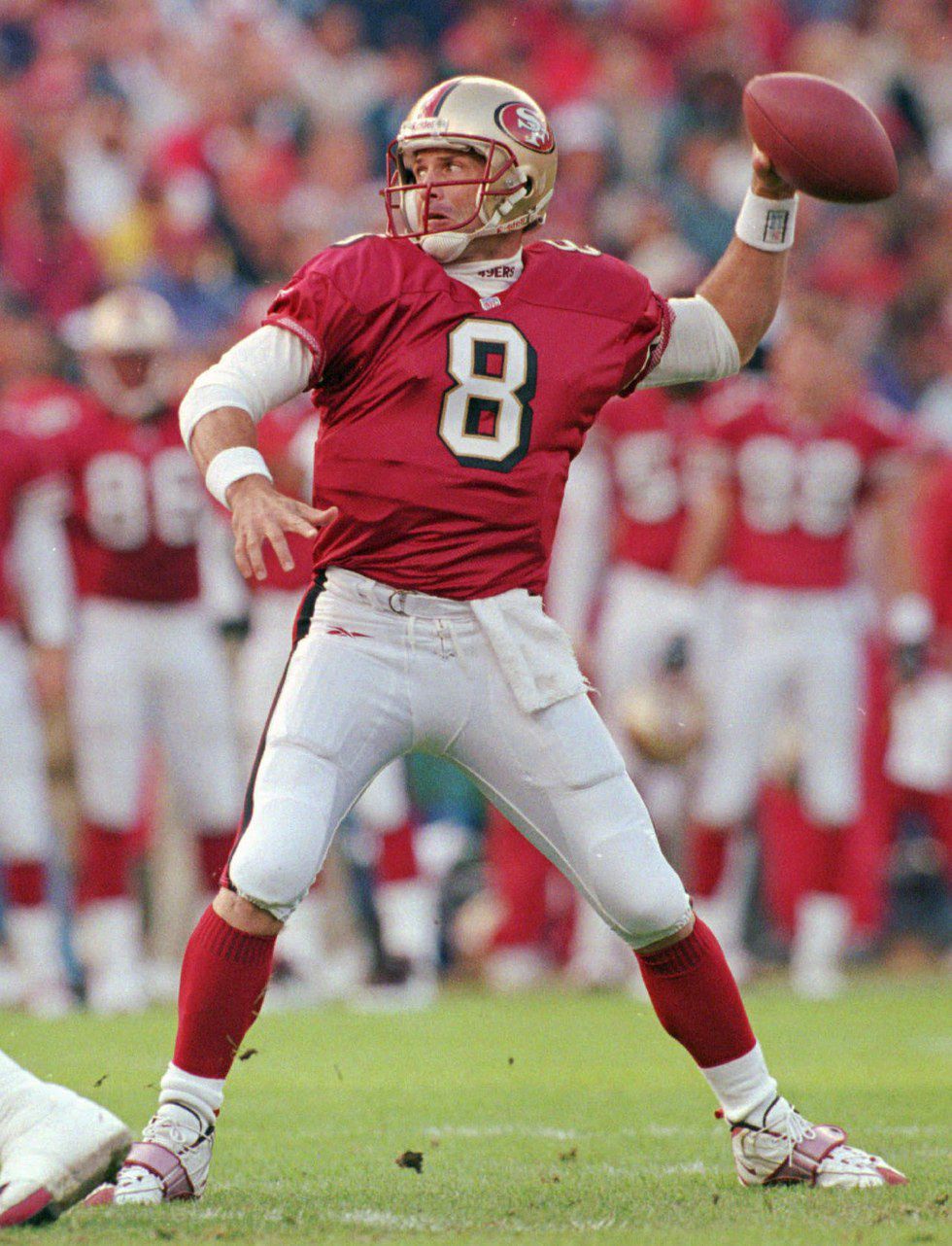 Steve Young was the successor to one of the greatest quarterbacks of all time, Joe Montana. Young and Montana didn't get along so well since Montana wasn't ready to give away his starting job to Young. When it did happen, Young picked up right where Montana left off. As quarterback of the 49ers, Young won Super Bowl XXIX. In that game he broke the record for most passing touchdowns in a Super Bowl, which was held previously by Joe Montana.
6. Brett Favre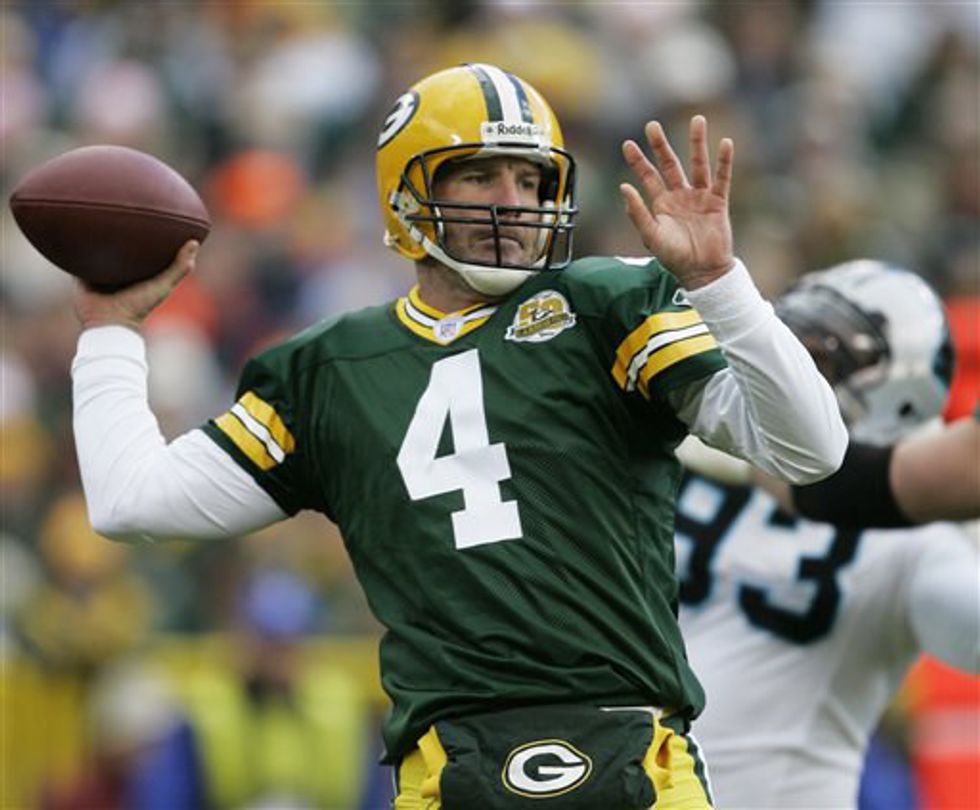 Favre was the ultimate "gun-slinger" when he was a player. Whether he was down 20 or up 20, Favre was going to throw the ball until his arm fell off. As quarterback of the Green Bay Packers, Favre won Super Bowl XXXI and won 3 MVP awards. Near the end of his career he always retied and came back. He loved the game of football and he didn't know how to live without it. He finally retired in 2010.
5. Dan Marino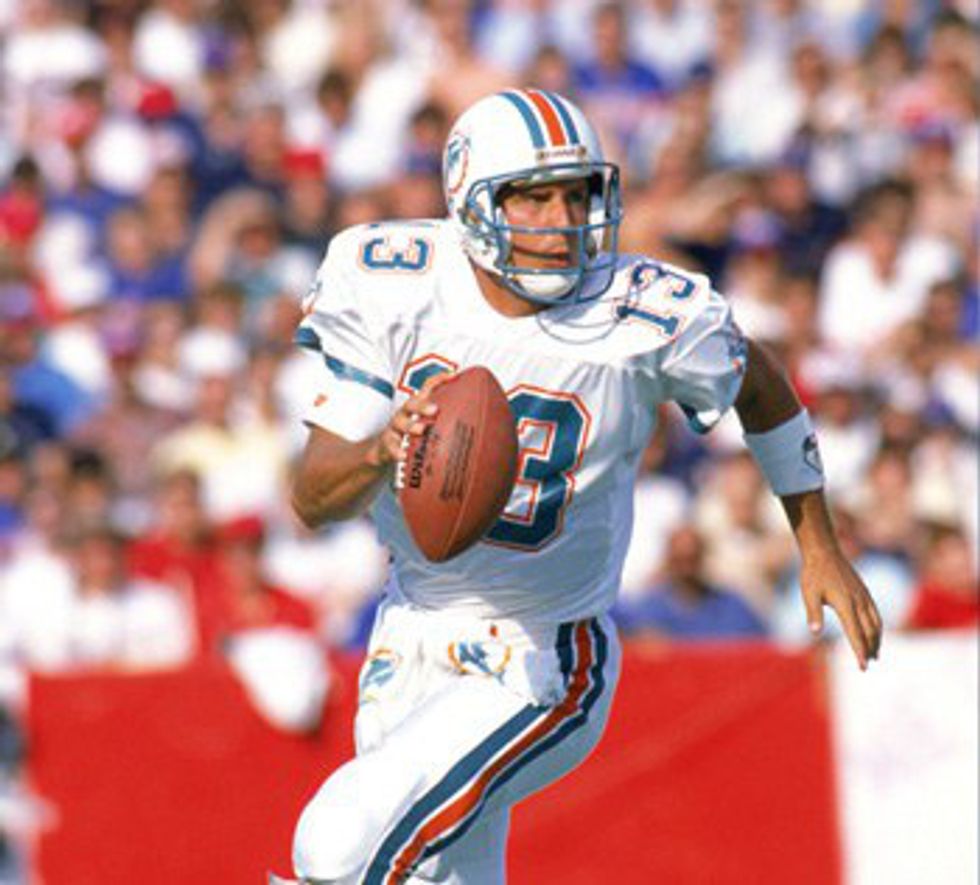 Marino is easily the best quarterback in NFL history to never win a Super Bowl. That was the one thing that will always haunt him. Though he did win the MVP in 1984 and was the first quarterback in NFL history to throw for over 5,000 yards in a season.
4. John Elway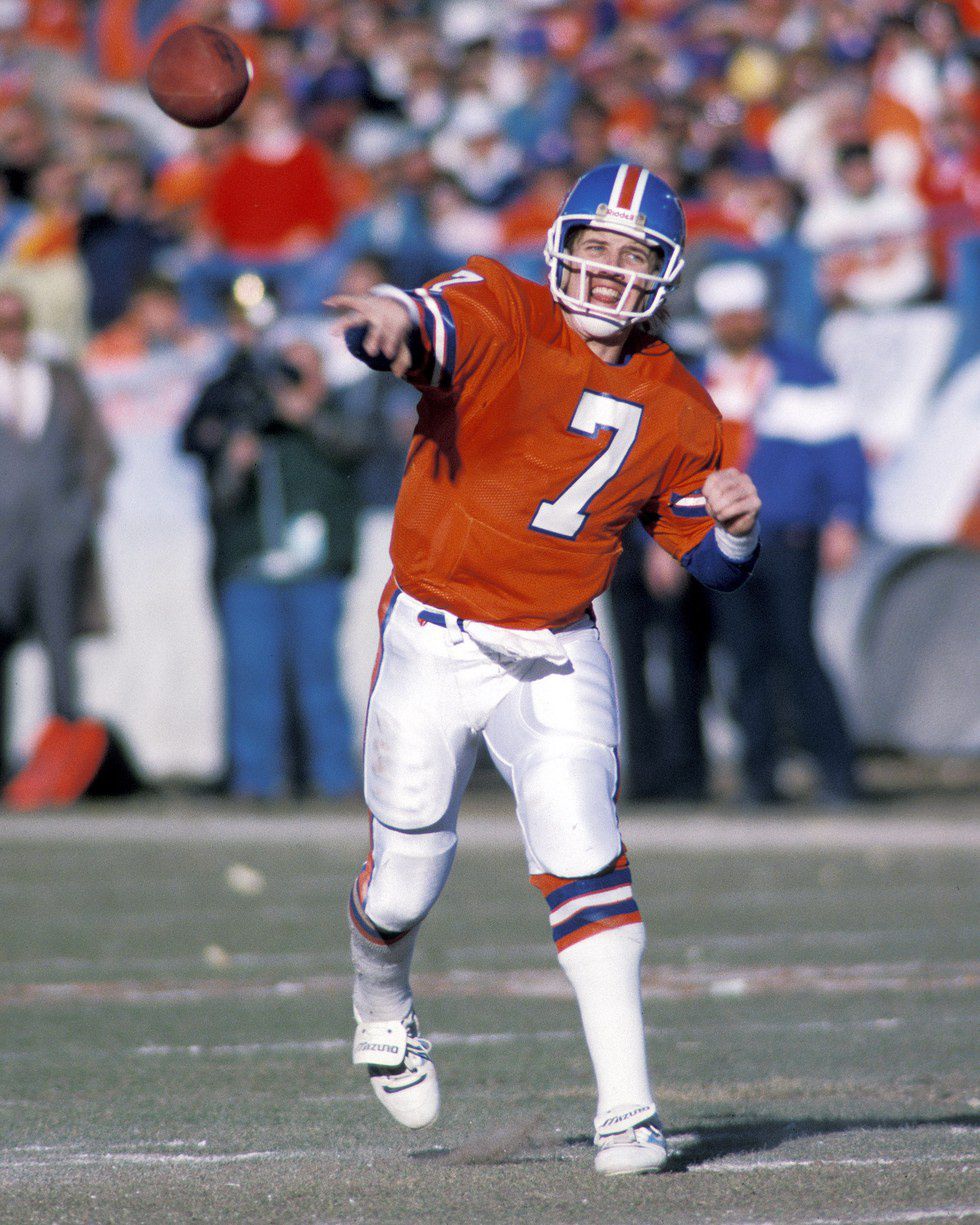 Elway led the Denver Broncos to their first ever Super Bowl victory in Super Bowl XXXII. He was an amazing quarterback and one of the best pure passers in NFL history.
3. Peyton Manning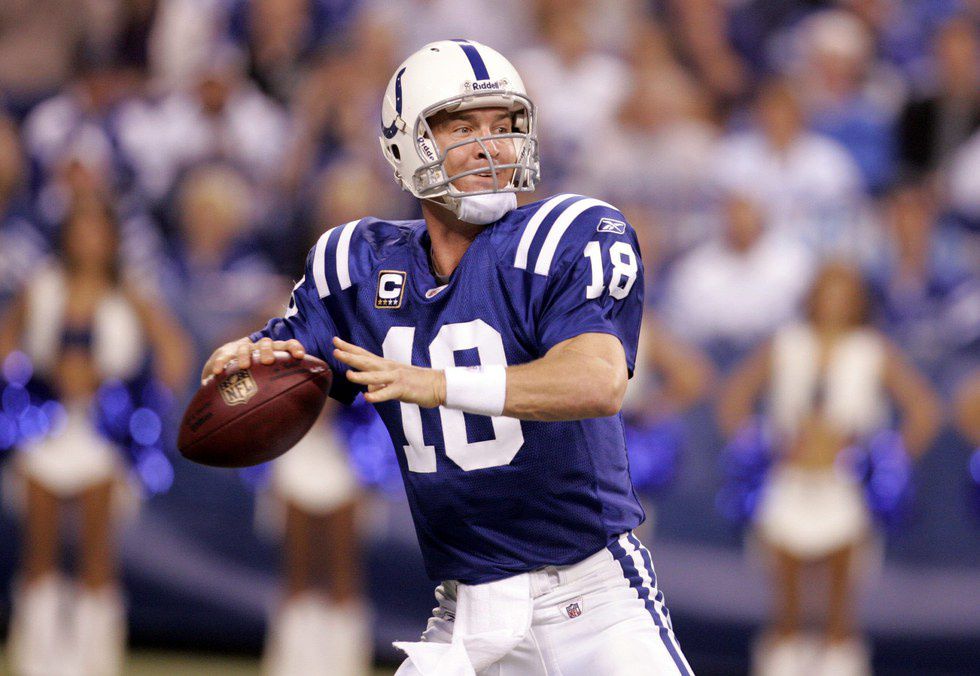 Manning would be #1 in my opinion if he had one the two Super Bowls that he lost. He has just about every regular season passing record a Quarterback can have and will forever go down as one of the greats. He won one Super Bowl when he played for the Indianapolis Colts and won this years Super Bowl as quarterback of the Denver Broncos. He just recently retired after an amazing career.
2. Joe Montana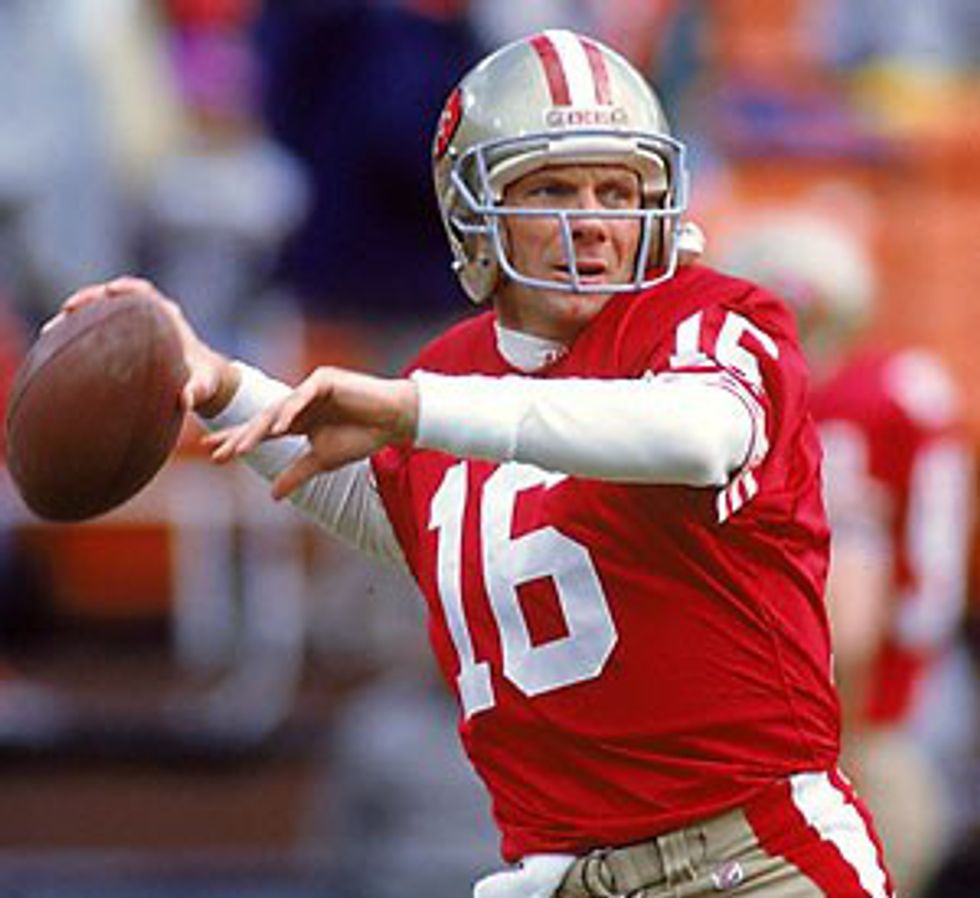 The top 3 quarterbacks of all time you can really put in any order. Montana is arguably the greatest quarterback to ever play. As quarterback of the 49ers, Montana led the team to 4 Super Bowl victories. He has the record for most passes without an interception in the Super Bowl and has the highest passer rating in a Super Bowl with 127.8.
1. Tom Brady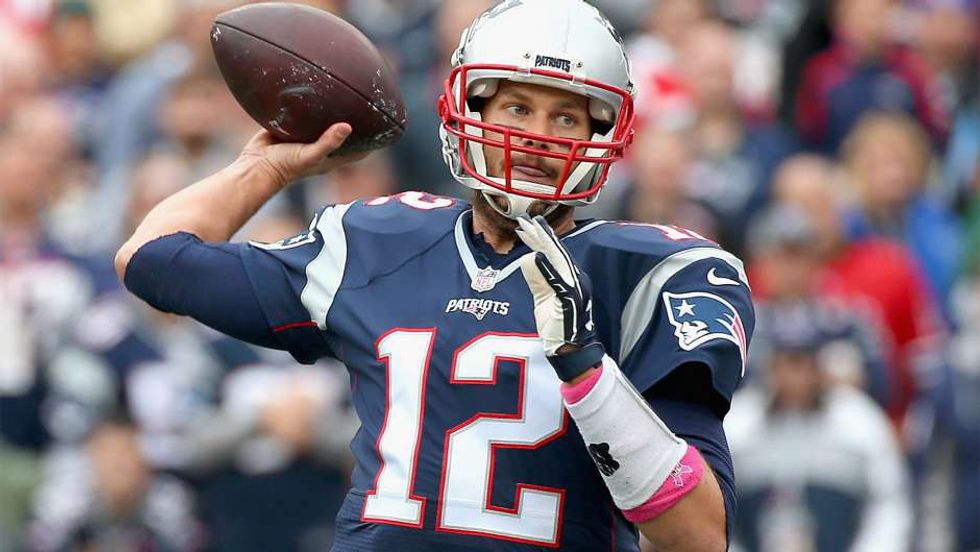 Being a Jets fan, this hurts to do. In my Opinion, Tom Brady is the greatest quarterback in NFL history. Tom Brady is still currently playing in the NFL and keeps getting better every year he plays. He continues to defy logic. He already has 4 Super Bowl titles and always has the Patriots in the championship picture with not a lot of weapons around him. He still has a few years of good football left in him and will most likely continue to win at the highest level.
What is so great about the "Who is the best quarterback in NFL history" debate is for the most part, there isn't a wrong answer. You can make a case for any of these outstanding players. It truly is one of the most talked about sports debates ever.