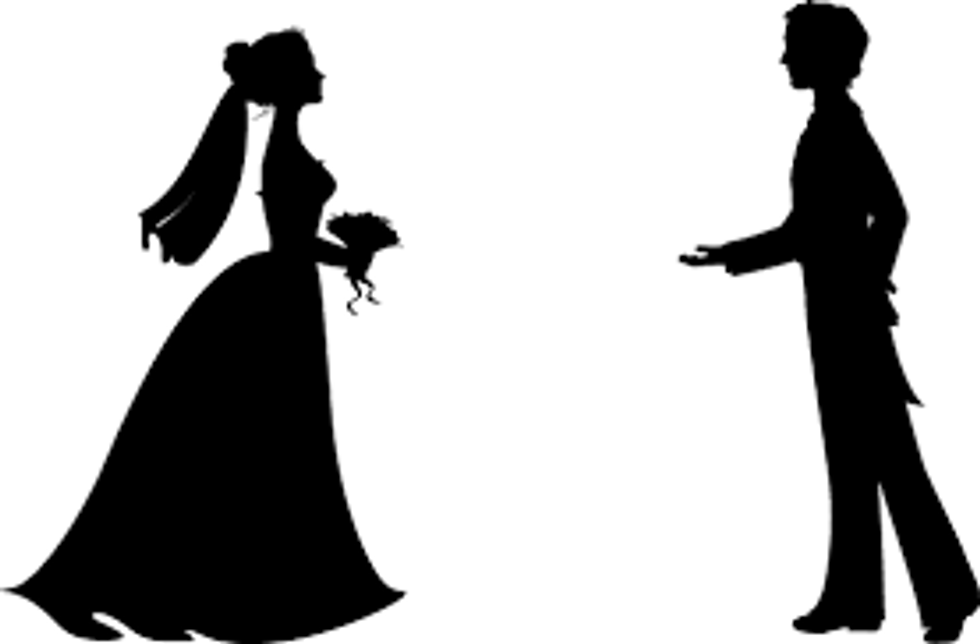 As a little girl, I used the beg my mom to buy me the bride Barbie. I wanted to be a corpse bride for Halloween so I could wear a fake wedding dress. I went over to my best friend's house down the street and we would watch Say Yes to the Dress and Four Weddings. When I went to my grandmother's house, I pulled my mom's wedding dress out and put it on! It almost fit me, but my mom and dad got married in 1991, so the shoulder pads went up to my ears and it had beads and pearls all over it. My favorite parts of a wedding and the planning process are the sparkly, fancy dress, the flowers, the venue, the shoes, and much more! I could go on forever! You better believe my wedding will be planned down to the tee.
When I got bored, I would start writing a fake story in which two characters get married, and I wrote their whole wedding day including every possible detail into the story. People asked me what I wanted to do when I got older, and I used to tell them I wanted to work at Kleinfeld in New York City and be a bridal consultant. Then I wanted to become a wedding planner. In my junior year of high school, we all had to find an unpaid internship for a week. I chose to work at a place near my house called Tiffany's Bridal and the Groom's Corner. I got to work with over one hundred wedding dresses everyday. Let's just say I was in pure heaven! I would tell the people that I was working with that this was my dream to be in the presence of brides and wedding dresses.
When I was a sophomore in high school, my dad married my stepmom. I got to try on bridesmaid dresses and look through all of the beautiful wedding dresses. In the spring of my sophomore year, a very close family friend got married in Texas. Then, in my junior year of high school, a family member of mine got married. In my freshman year of college, two of my very close family friends got married in October! This upcoming Saturday, November 19th, my cousin is getting married! Something special about her wedding is that she is getting married in the same church my grandma and grandpa got married in sixty-five years ago.
Yes, I have my dream wedding planned out on Pinterest. I couldn't have this obsession with weddings and not make up my own! Someday I will find the man I want to spend the rest of my life with, and I will be able to make (some of) the ideas come to life! What girl doesn't dream of her future wedding?