You've seen her on Instagram, you've seen her on Facebook. If you're a 20-something-year-old girl right now, you can't get away from it. You know who I'm talking about: Kayla Itsines. If you don't know who I'm talking about, (1) you live under a rock and (2) go check out her Instagram (@kayla_itsines) and you will immediately understand the hype.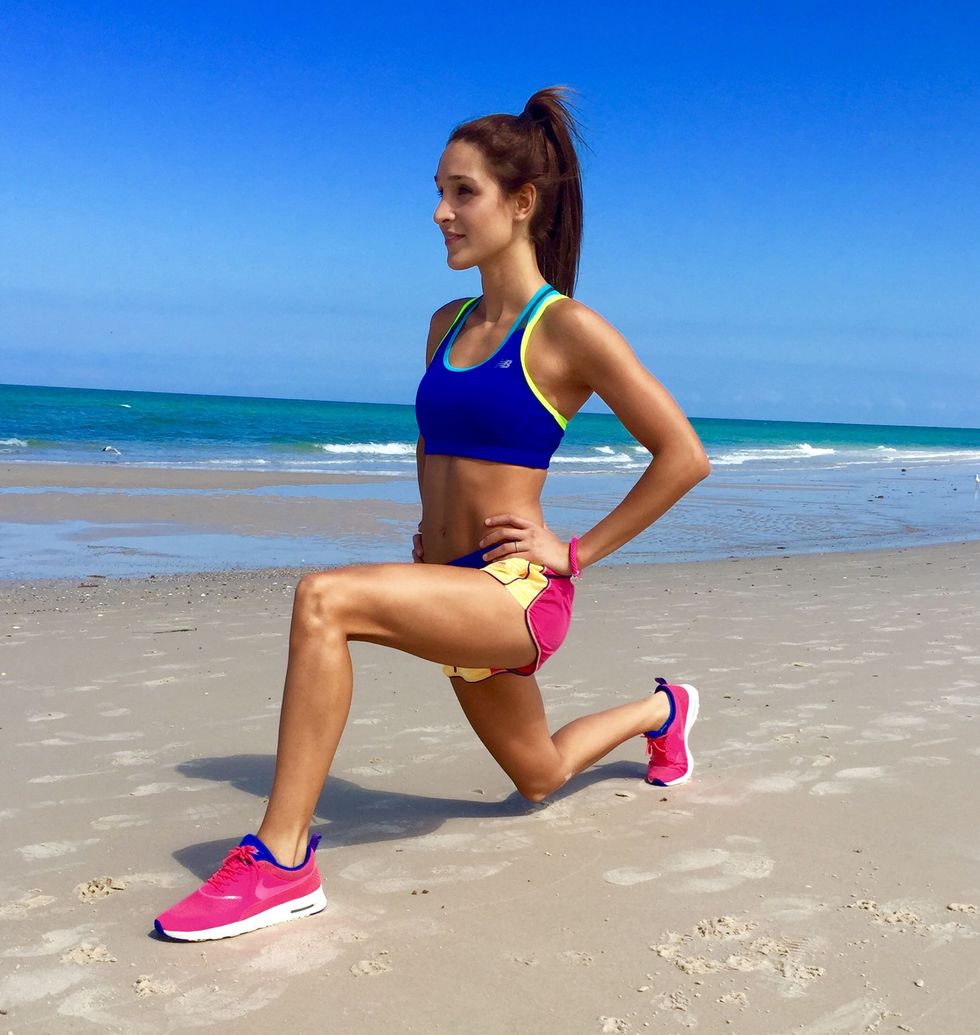 I found out about Kayla Itsines and her workout guides through a friend about a year ago. I wasn't big into fitness at all -- I barely worked out -- but college was starting soon, and I wanted to get in shape before my freshman year. Her guides are straightforward, easy to understand, and completely doable even with an embarrassingly small background in fitness. I mean, I was the kind of girl that took Personal Fitness online instead of at high school, not one of "Kayla's Army." But I soon found out, all you need is a little motivation.
Before starting Kayla's workout guides, I looked through hundreds of before and after pictures on her Instagram account. Once I saw how great these ladies looked, I was like, "Sign me up!" Seriously, go look at her Instagram; you won't regret it. Also, she has the most beautiful huskies, and you definitely won't regret looking at those posts. In the before pictures, the girls are usually pale and a little pudgy, but in the after pictures, they are tan, toned, and beautiful! The best part? You could see in their faces how much happier they were because of all they had accomplished. I couldn't wait for that to be me.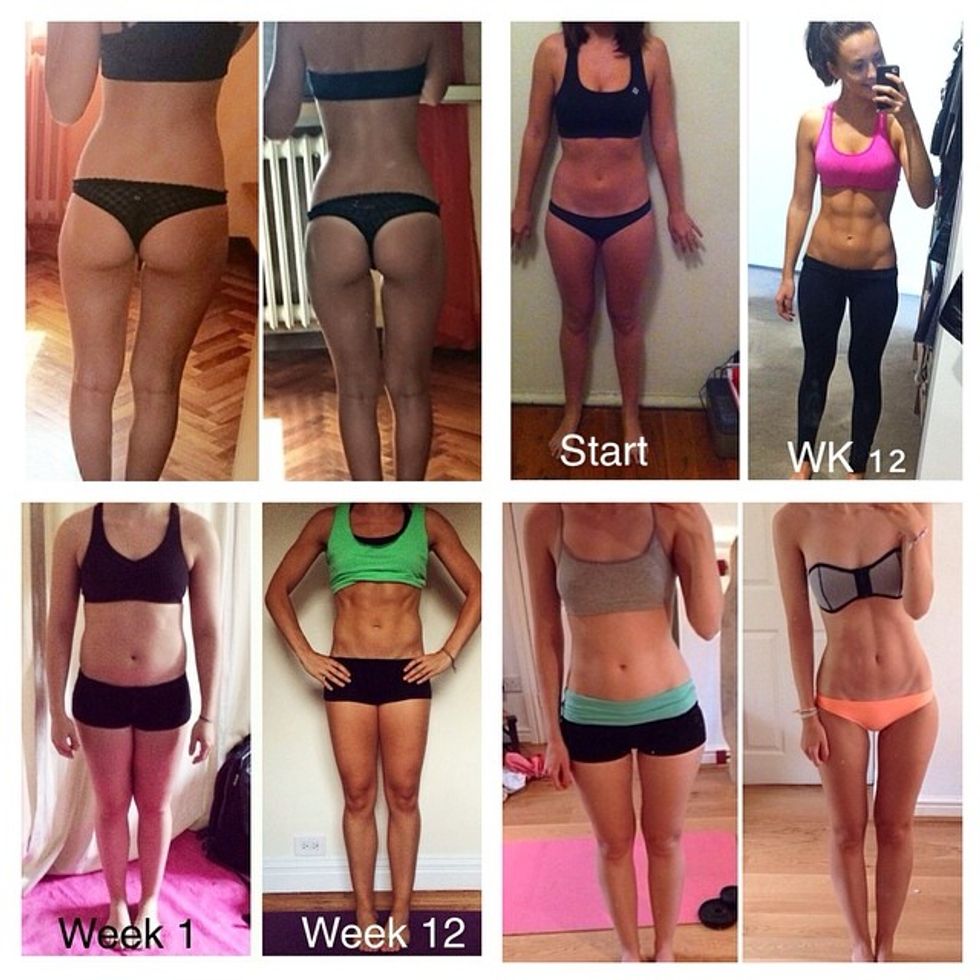 I started Week 1 the summer before my freshman year, and let me tell you, don't expect it to be easy. Yes, it's organized and efficient, but those workouts are hard work! That's how I knew this would actually work, and I would finally have a body of which I was proud.
I made it to about Week 6 (halfway through) before I quit. I couldn't understand at the time why I didn't want to do it anymore, but looking back, I realize I didn't have the right attitude. I just wanted to get fit to look good while putting in the least amount of effort I could, expecting huge results. Just like the saying goes, "No pain, no gain." I felt trapped and unhappy doing the workouts; exercising is supposed to be a stress reliever, but for some reason, it only stressed me out more. I didn't have enough knowledge or confidence in myself, about my own body, or fitness in general, so I just gave up. The entire rest of the year, I didn't go to the gym once, and I really never looked back.
Fast forward to this past summer, and I told myself I would start working out again. I converted a spare room in my house to a little work out space because going to gyms usually intimidates me. Even after 12 weeks, going to the Rec Center here at school kind of makes me want to run and hide under my covers, but you have to get yourself out of your comfort zone. Besides weights and a make-shift bench (I used an ottoman), you really don't need anything else to do the workouts. I told myself that this time I was going to do it right. I started off strong for the first couple weeks, and I made it farther than I did a year ago. I started to see real results; not only in my body, but in my mind. I gained confidence in myself and my abilities, and I know that was one of the most important things to Kayla when she made her guides. Everyone wants to look toned, but it's better to be fit, healthy, and happy.
I made it all the way to the 12-week mark, and it really is one of my biggest accomplishments. It was not an easy journey, though. There were plenty of times I didn't want to get out of bed and do a workout, and usually, I just didn't. I let myself have some time in the mornings before my workout so that after a little while, I'd actually want to go upstairs and do it. That was probably the biggest mistake I made when I tried her guides for the first time; I didn't allow myself any freedom or wiggle room with it. Traditionally, the workouts are labeled "Monday," "Wednesday," and "Friday," but that doesn't mean you have to do them then. Just make sure you do 3 workouts a week, and you're golden! It's super important to be flexible with your time, or you're just going to end up hating the process and sabotaging yourself.
A lot of people ask me if Kayla Itsines really works, and I'm living proof that it does! If you're ready to make a serious change in your life, then go for it. It will take a lot of commitment and motivation, but I promise that if you give it everything you have, at the end of the 12 weeks, you'll be saying "I'm glad I did," instead of "I wish I had!" As for me? I finished my 12 weeks, but I'm getting ready to restart and do 12 more! #KaylasArmy #KaylaMovement #BBG