Over a month ago, when I was packing my whole life away to make the move from Queens to Syracuse, I knew I had to be smart with my space and what I would bring with me to college. I was quite meticulous with what clothes, school supplies, and dorm decor to take with me, but that was nothing compared to the thought I put into what skincare I chose to pack.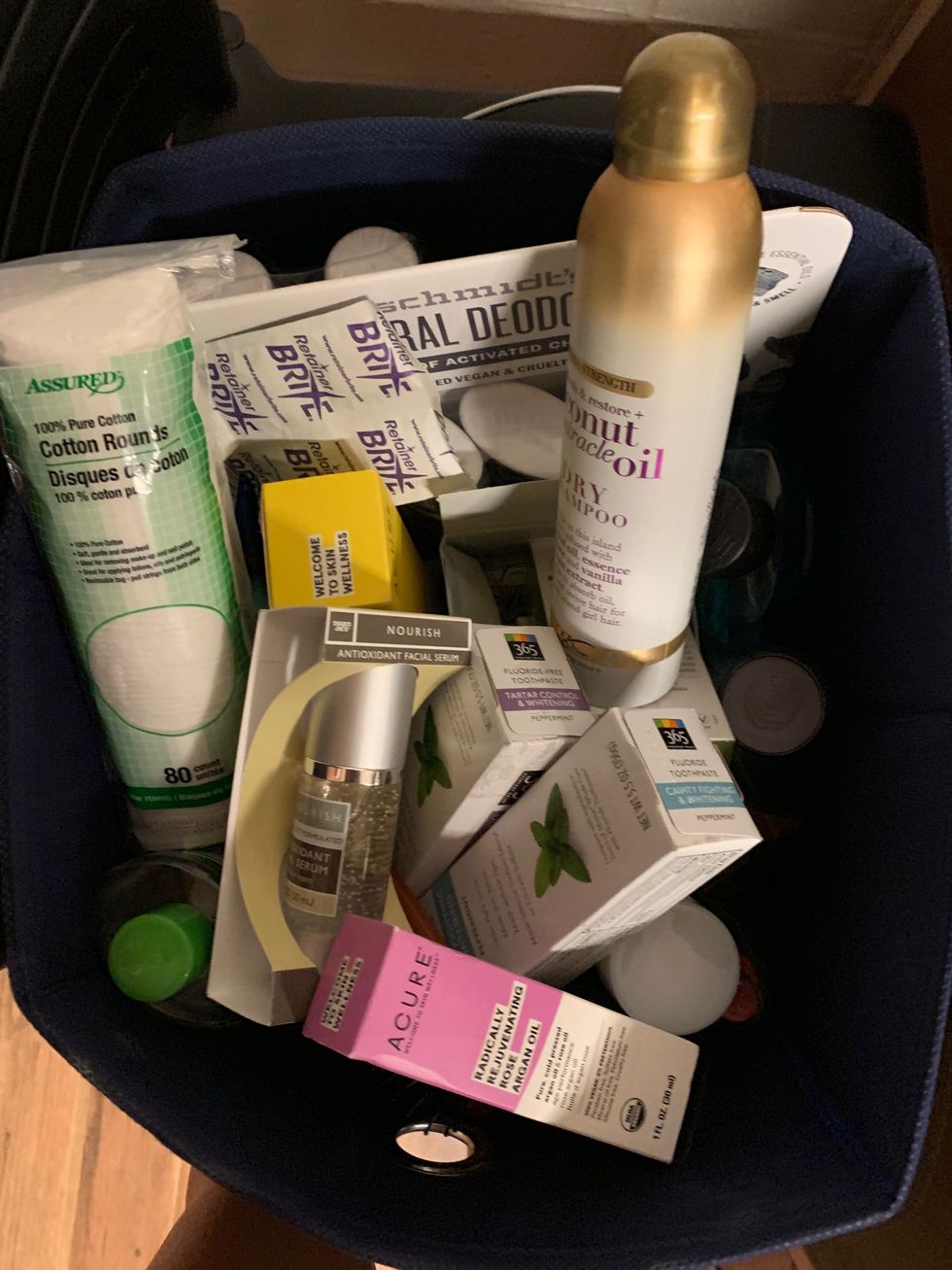 Photo by Taylor Huang
Now, you might be questioning my sanity after I tell you that I literally carried up BINS full of my skincare and wellness products to my dorm on move-in day. After all, plenty of college freshman come in with the mentality that it's alright to just buy what you forgot to bring at the local Walmart or Target. In addition, when you have 8 a.m. classes like yours truly, the last thing you wanna do is smear on a whole eight-step skincare routine before you speed out the door.
However, as you can probably tell, I am an exception to that generalization. Though it doesn't take me thirty minutes to prime my skin each morning, I definitely like having my options to choose from in college. Now, without further ado, I present to you my extremely extra college skincare collection (or at least a few of my favorite products from the batch).
My personal favorites are my ACURE products.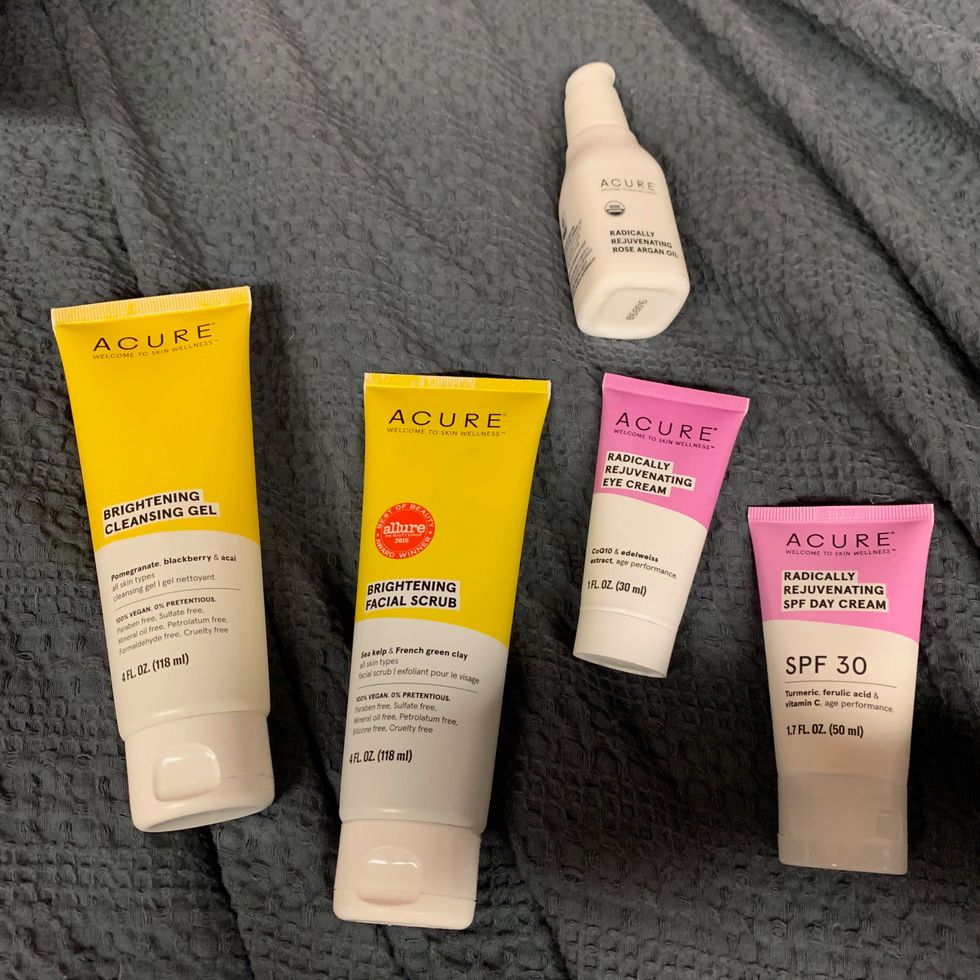 Photo by Taylor Huang
Natural, vegan, and cruelty free, ACURE skincare is great for those with sensitive skin like me. Target sells a majority of their products, but back at home, I'd order from a website called Thrive Market, which offers organic products for a discounted price for a membership fee you pay each month. Of course, now that I've moved into college and live separate from my family, I decided to stock up on my favorite essentials before I left. My personal favorites are the Brightening Cleansing Gel, the Radically Rejuvenating Eye Cream, and the Radically Rejuvenating Day SPF Day Cream.
I also very much enjoy my facial oils.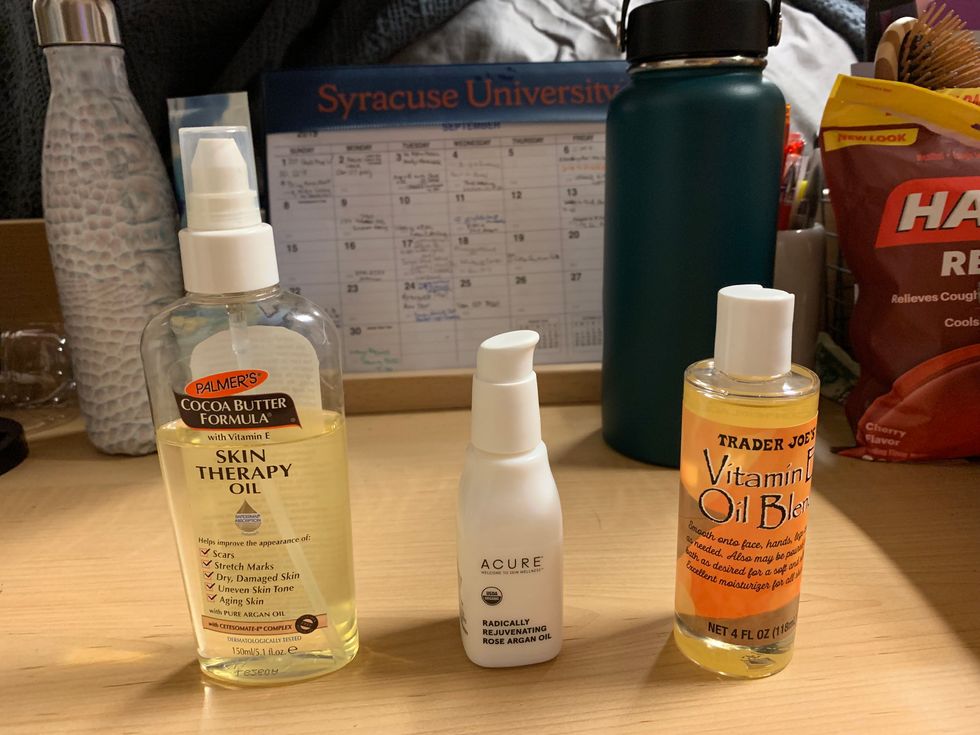 Photo by Taylor Huang
Though I classify my skin as more combination-oily, I use facial oils frequently before applying makeup or prior to my night cream before I head to bed. They do a great job of moisturizing your skin and make it easier to apply primer and facial cream right after.
Trader Joe's skincare line is also a favorite of mine.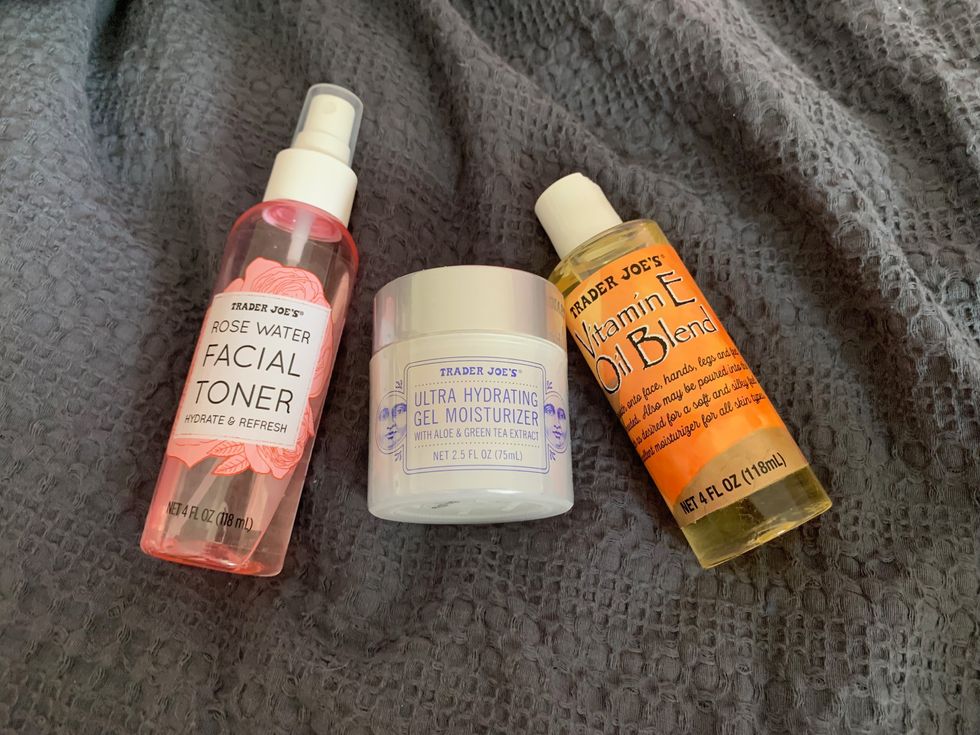 Photo by Taylor Huang
With many people only familiar with the well-known grocery chain for their own variety of affordable snacks and homestyle meals, the skincare section is often times overlooked when it actually holds so many hidden gems. For example, I'm a huge fan of the Rose Water Facial Toner, which is a great dupe for the infamous Mario Badescu facial spray. Since there's only one TJ's location in Syracuse, I knew I had to stock up on my favorite goodies before I left home.

Lastly, I made sure that my dorm was equipped with a few face masks at all times.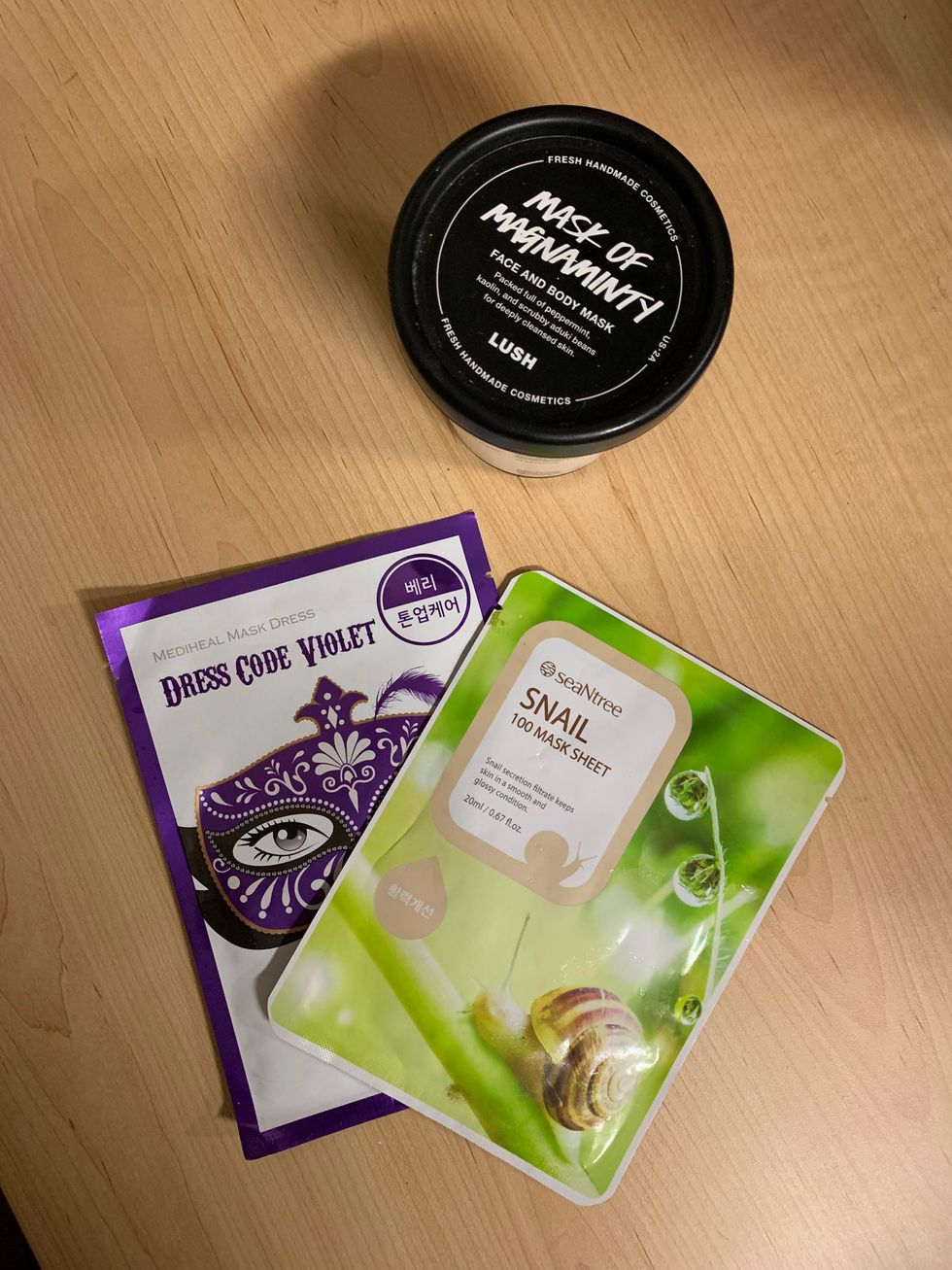 Photo by Taylor Huang
The perfect way to give yourself a little self-care while maintaining your skin, these are a must. I like to alternate between the wash off and sheet kind, depending on how I feel. Not to mention that they're also very fun to do with your new college friends!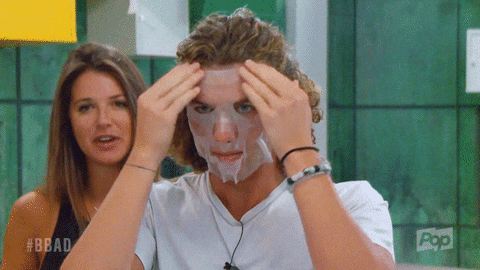 Giphy
And what's better than having a bunch of friends to obsess over and share your skincare collection with, right?