Meowdy, the name's Blackstar but my furless partners have called me many names over the years like 'Ki-ki-koo-koo' — y'all ain't gonna call me that if you ain't close to me like that though, so don't get it twisted now. You see here, I wasn't always living a sheltered life like other goodie four-paws out there because I use to live on the STREETS. Yessum indeed, you done heard me correctly, I had to fight for my survival in my early days but now I got the purr-fect partners who care for me, feed and love me. Now, that don't mean I still ain't tough, okay, so you best watch yourself before you catch these claws.

About Blackstar:
Age: Lucky 7!
Weight: Now, you ain't supposed to ask a grown feline her weight but I got no shame so 12.5 lbs.
Where they were born: I ain't no snitch. Not even my closest partners really know. The closest they ever got was 'farm' but even that ain't true, or is it?
Current location: Heart of Texas. The partners been callin' it Dallas, Texas.
Nicknames: Pawsus, y'all nosier than a dog seein' another dang dog at a park! I have also gone by Blackie and Goo-goo. Yeah, don't ya even try to ask.
Best friend: I quite don't like other cats. Back in '16 I had a spring fling romance with a mighty fine tomcat named Pedro and almost had kittens with him but then that lousy, good-for-nothing hisshole up and left me just like a true tomcat. I consider my partner's best friends ever since. Also, I HATE dogs. No such thing as a good dog.
Favorite toy: Them strange four-sided brown hiding chambers my partners bring into the home. They seriously come in all different shapes and sizes. I do not mean to toot my own horn but I am skilled enough to fit into ANY of them. Point-blank.
5 Random Facts About Blackstar:
1. On my first week in my new homestead as just a young kit, I conquered an entire 'bathroom' for myself in the great Battle of Litter and since then no one else but me can use that bathroom. It is my pride and joy when my partners tell their friends that come over that they best not use it because it is all MINE. The sink is perfectly designed for me to curl up and bask over the acquisitions of my victory.
2. I am an expert laser-chaser and will not stop until all lasers have been apprehended in the name of Kitty law.
3. I have a few 'felinies' in the past that involve bribery and deception. I often will trick one of my partners that I ain't gotten no food yet even though another gave me food ten minutes ago. I also mastered the art of acting to acquire the pets my head most certainly needs. I ain't proud of it but it happened.
4. If I've been really good, then once in a while my partners reward me with a fresh cut and cat-safe miniature shrimp. I do say I gotta wonder if that's how the cats up in Furverly Tails eat every day.
5. I've killed before. I just ... those lizards and birds were on my land and wouldn't leave. I just wanted to protect my partners. My past is dark but hopefully, my future is very bright.
3 Places They Love To Go With Their Human:
1.Out in the front yard.
2. In the napping chambers of the oldest partners of the home.
3. In the flowerbeds in the backyard.
The Best Pictures Of Blackstar Ever Taken: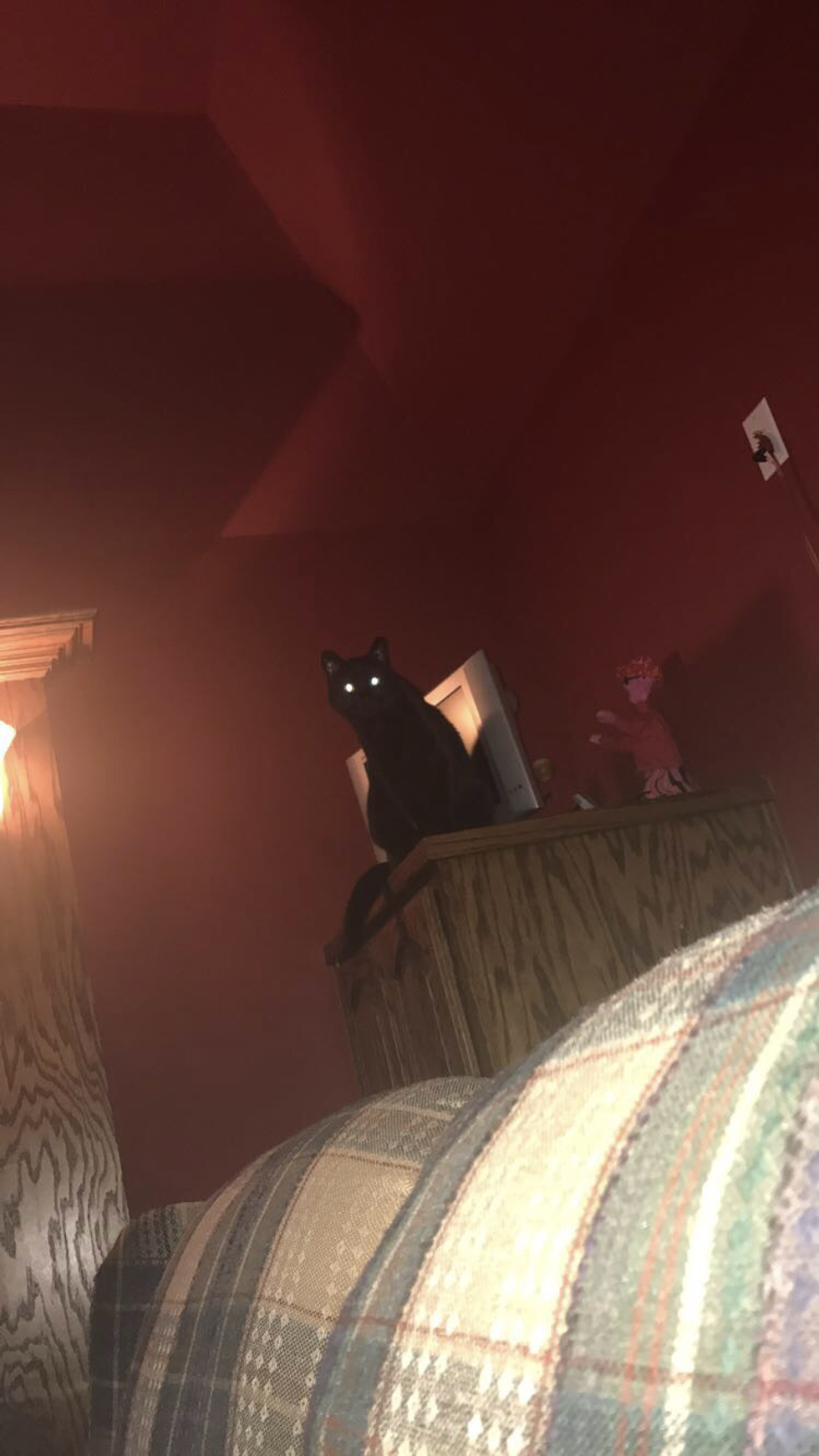 Nia Ramsey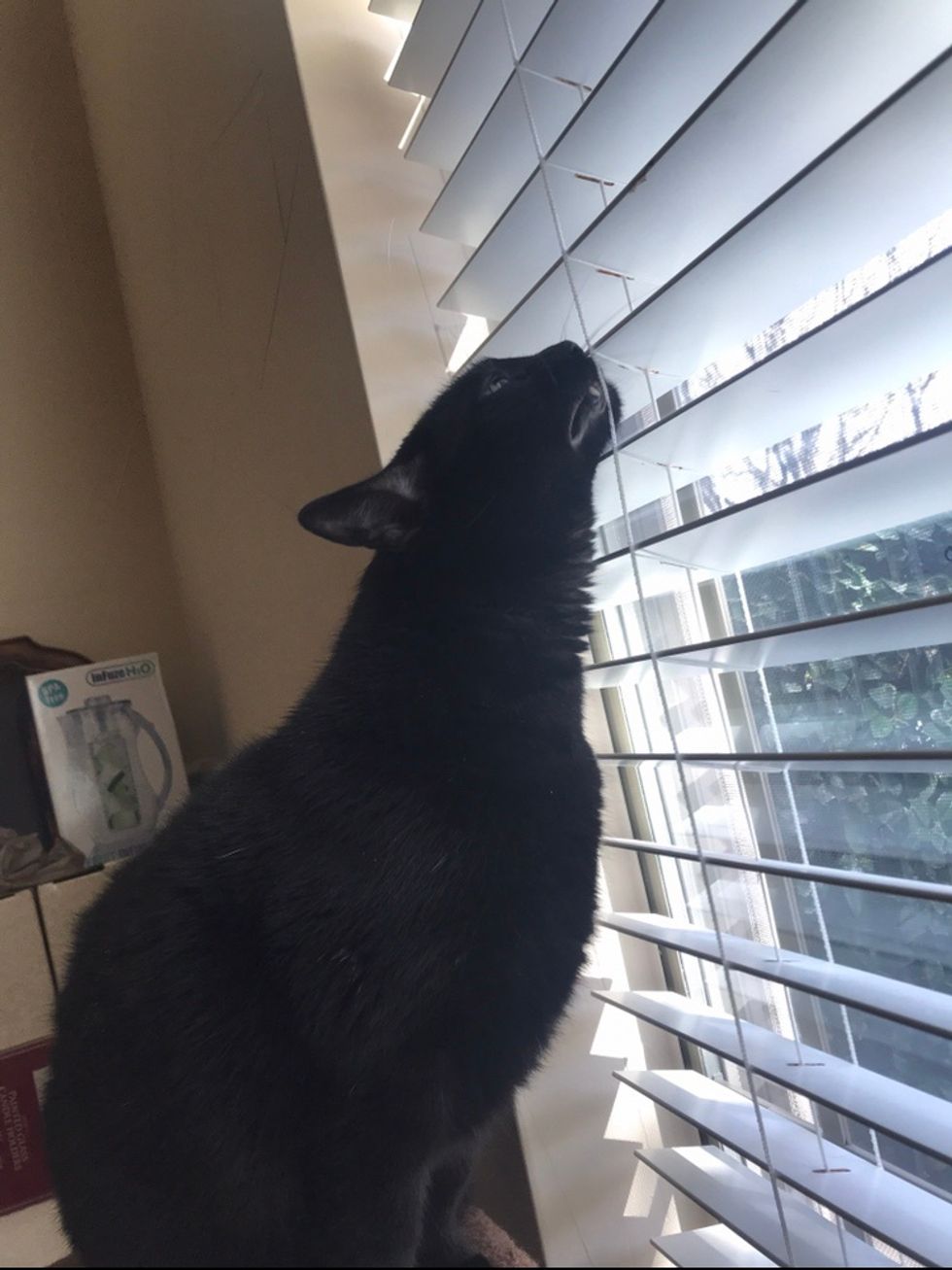 Nia Ramsey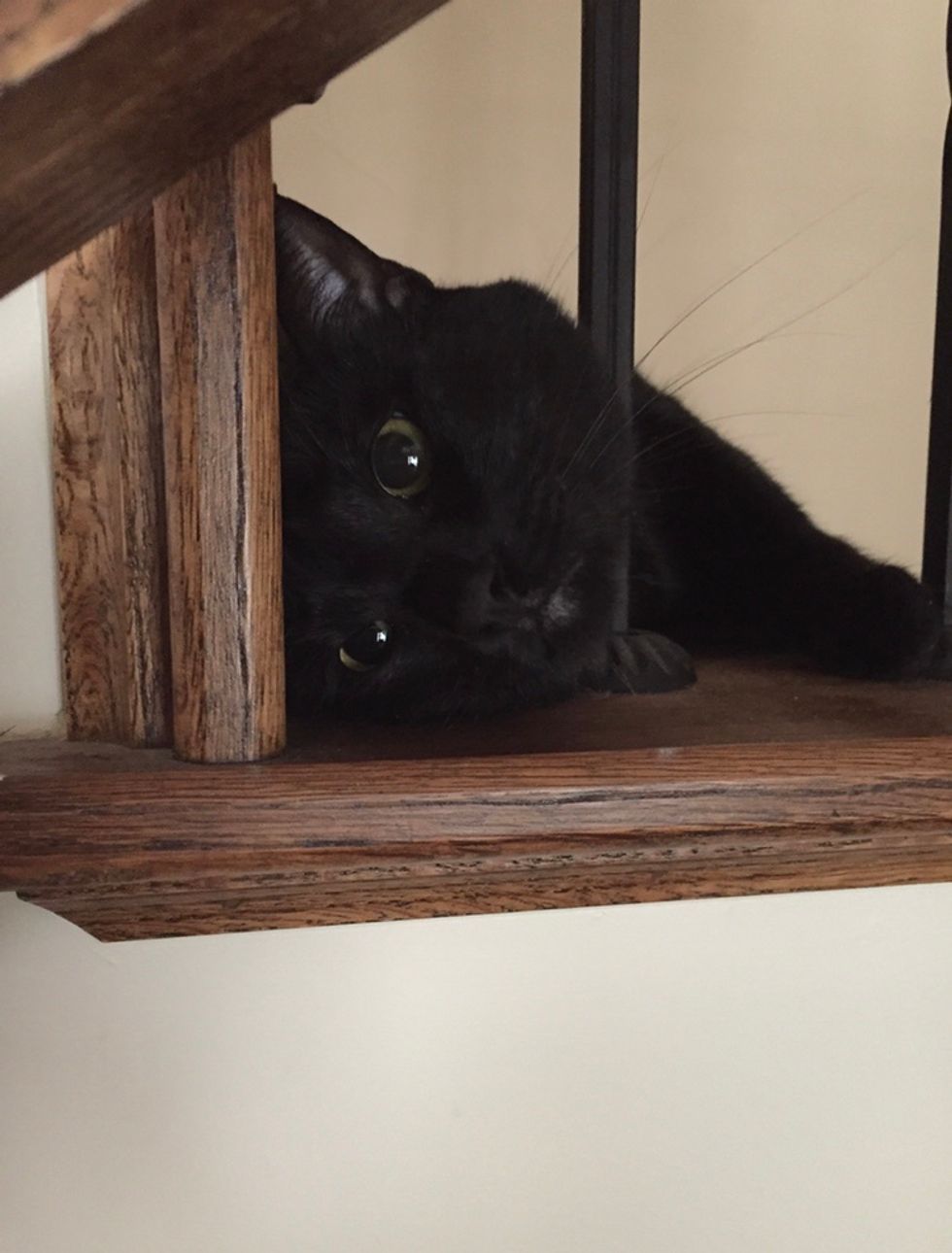 Nia Ramsey