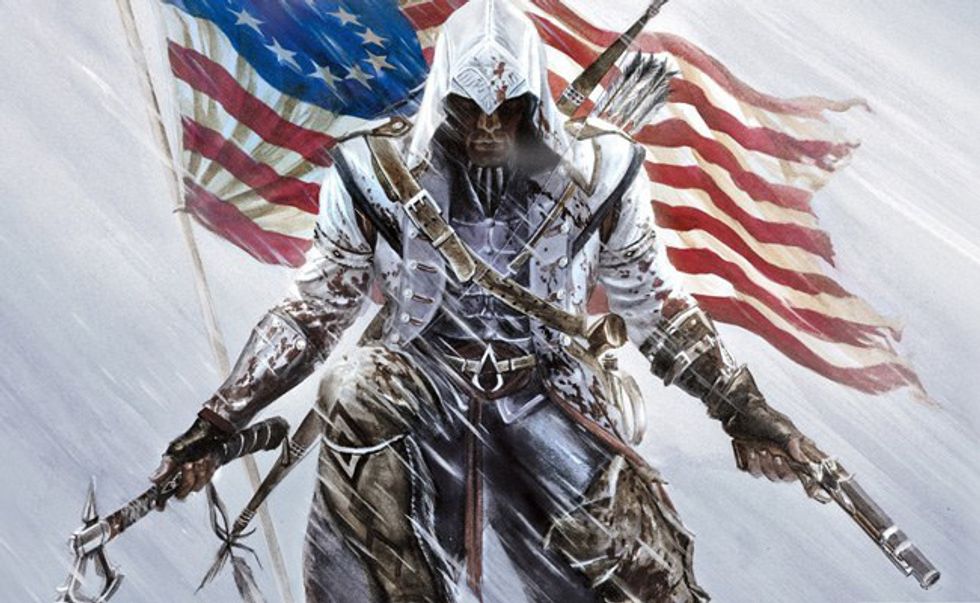 OK, so I don't have 80 different ideas for this list, as that would take forever for me to write and for my adoring fans to read… All 10 of them, max. However, I have a number of different locations and time periods I would love to see featured in one of my favorite action game series. Now it may seem the "Assassin's Creed" series is on a much-needed hiatus after the controversial release (to put it lightly) of "Assassin's Creed Unity." But one thing I have always appreciated, both as a gamer and a history buff, is Ubisoft's unique form of immersion through the fictional Animus system. Players are taken to various time periods, ranging from the Crusades to the American Revolution, by accessing the memories of ancestors through the purely theoretical design of the Animus. As players are likely to get caught up in the virtual display of periodic play spaces, the historical atmosphere is supplemented by the looming conflict between the Templars and the Assassins, unseen to all but a select few of civilization. It's truly exciting to see how the actions of these two organizations have affected the course of history in Assassin's Creed, and it's just as exciting to see which side individual historical figures potentially take in the series.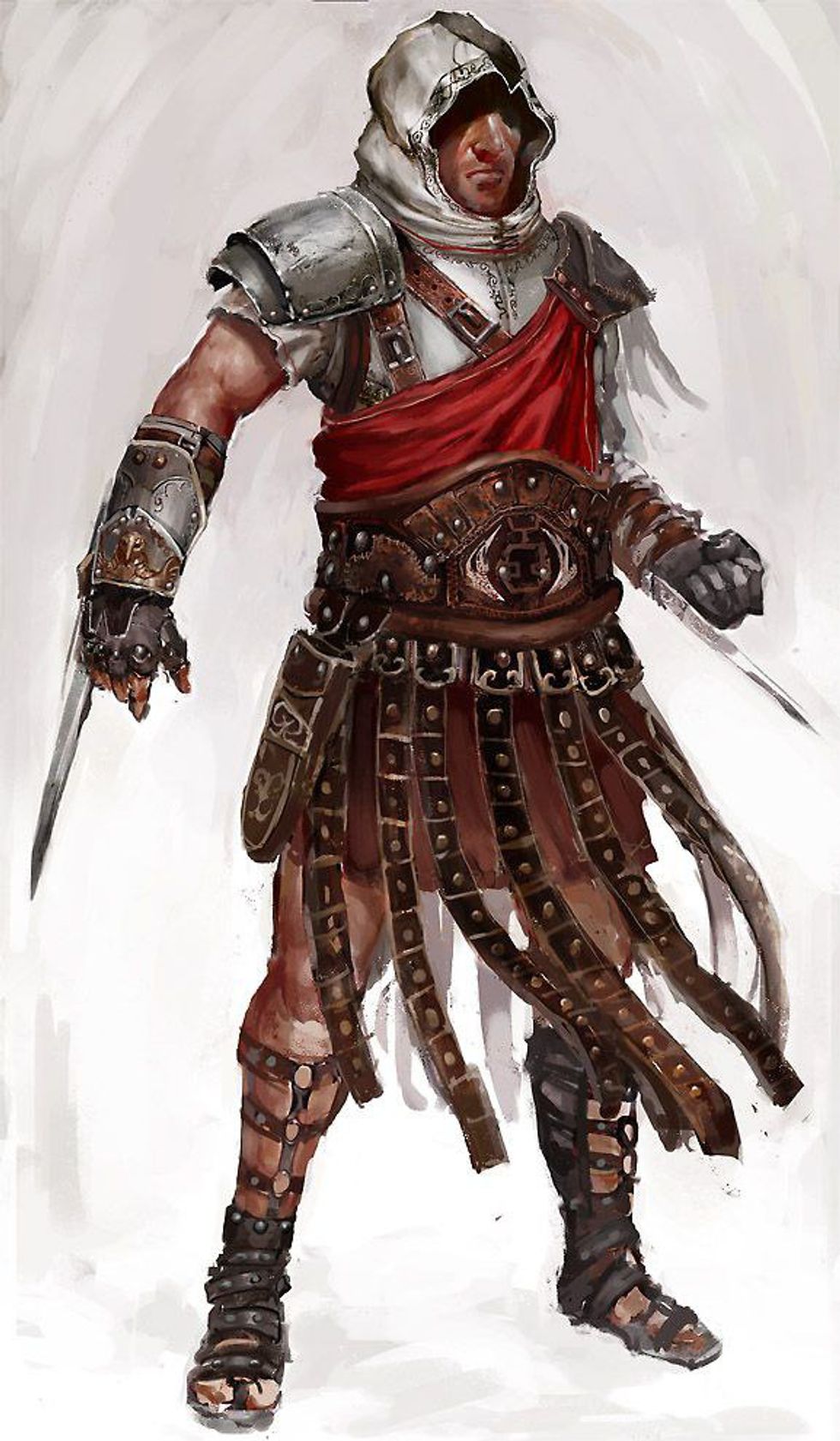 Roman Empire
I'm sure more studious fans are already aware that the series has taken a step or two into the era of Ancient Rome. However, this is one area of history that I would really like to see featured in a full game of its own. In its prime, Rome was unquestionably the most powerful military force in the Western world, and one of the most contributory factors to the empire's downfall was corruption from within. Infamous emperors such as Nero and Caligula have made their names synonymous with corrupt leadership. Ubisoft definitely has a window of opportunity in supplementing this theme of corruption with the earliest days of the Templar-Assassin conflict. It would also be a chance to showcase the Roman architecture during its glory days, becoming a nod to the fans of "Assassin's Creed II" and "Brotherhood." It would be cool to see more somber milestones in Rome's history, such as the sacking of the capital city or the assassination of Julius Caesar.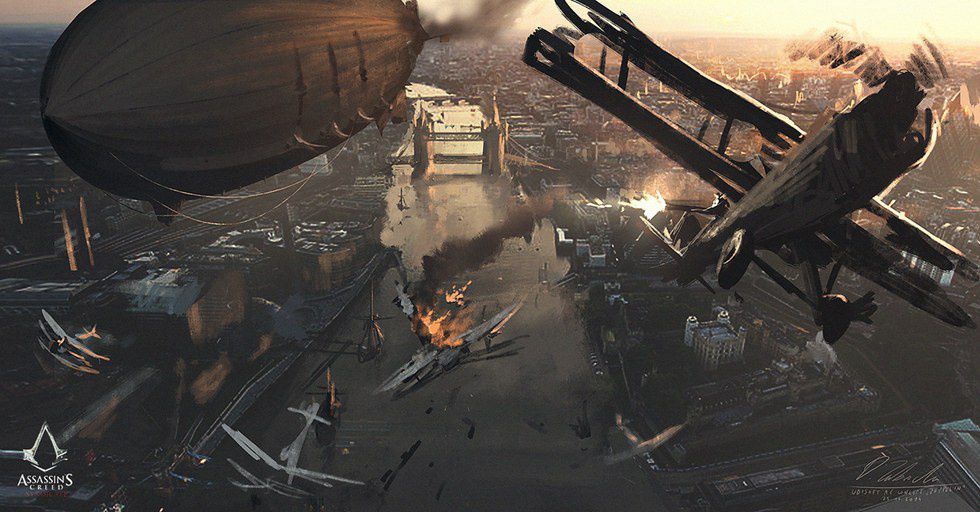 World War I
My inner history buff is actually quite excited to see games visit the Great War as a backdrop, namely "Battlefield 1." I honestly think it would not be such a bad idea for Ubisoft to take a crack at this monumental period of the modern age in its infancy. World War I is largely considered to be the first modern war, but it was also a period when the new clashed with the old in terms of military tactics and equipment. Automatic machine guns were still a very new concept, with submachine guns largely remaining in the prototype stage and seeing very little combat as opposed to the more commonplace bolt-action rifles. This transitional period in history could also serve as a transitional stage for the "Assassin's Creed" series as far as their combat mechanics are concerned. There is a wealth of opportunity in WWI, just as there are in any of these other time periods, but specifically putting Assassins in roles like fighter pilots or leaders in cavalry charges could shake up the formula in new and interesting ways. Just imagine if the Red Baron was actually a leading Templar and you have to be the Assassin flying ace to bring him down!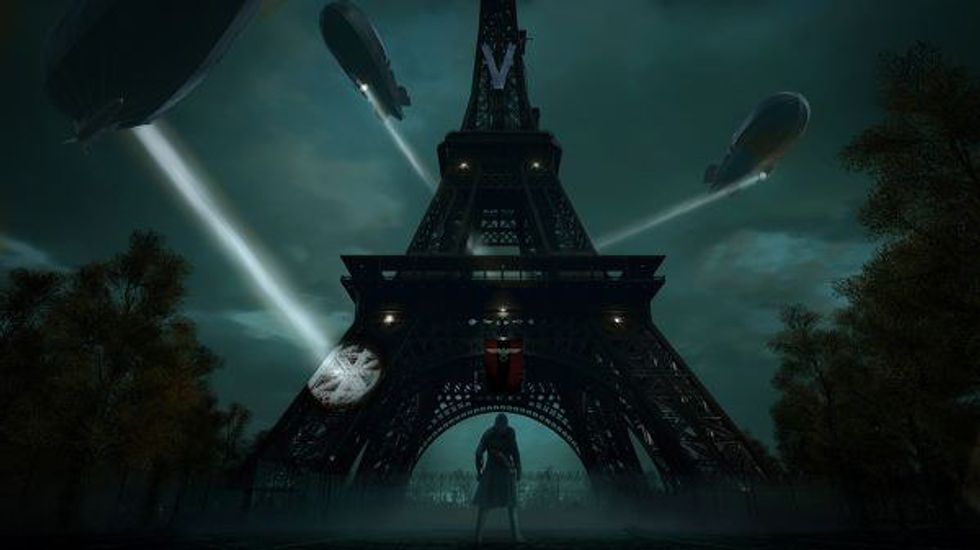 World War II
If World War II was a pitch for a story, it would have possibly the simplest synopsis ever: save the world from an evil dictator and genocidal maniac. Obviously there is much more detail involved with the conflict, but history has made it rather clear as to what each side had planned for the rest of the world. When it comes to "Assassin's Creed," however, I could see the backdrop of World War II being the façade to the rabbit hole that is the conflict between the Assassins and Templars. The Nazi war machine could be a major plot of the Templars nearly coming to fruition, and the Allied liberations could be spearheaded by the Assassins desperate enough to put a stop to the maniacal scheme. I could honestly see this potential title having a heavier focus on modern espionage as a tactic of choice for the Assassins, just so that players can get a more personal experience and investment in the larger conflict. I also think it would be cool if the story pushed into the post-war period and have the Assassins hunt down the Nazis on the run from the UN.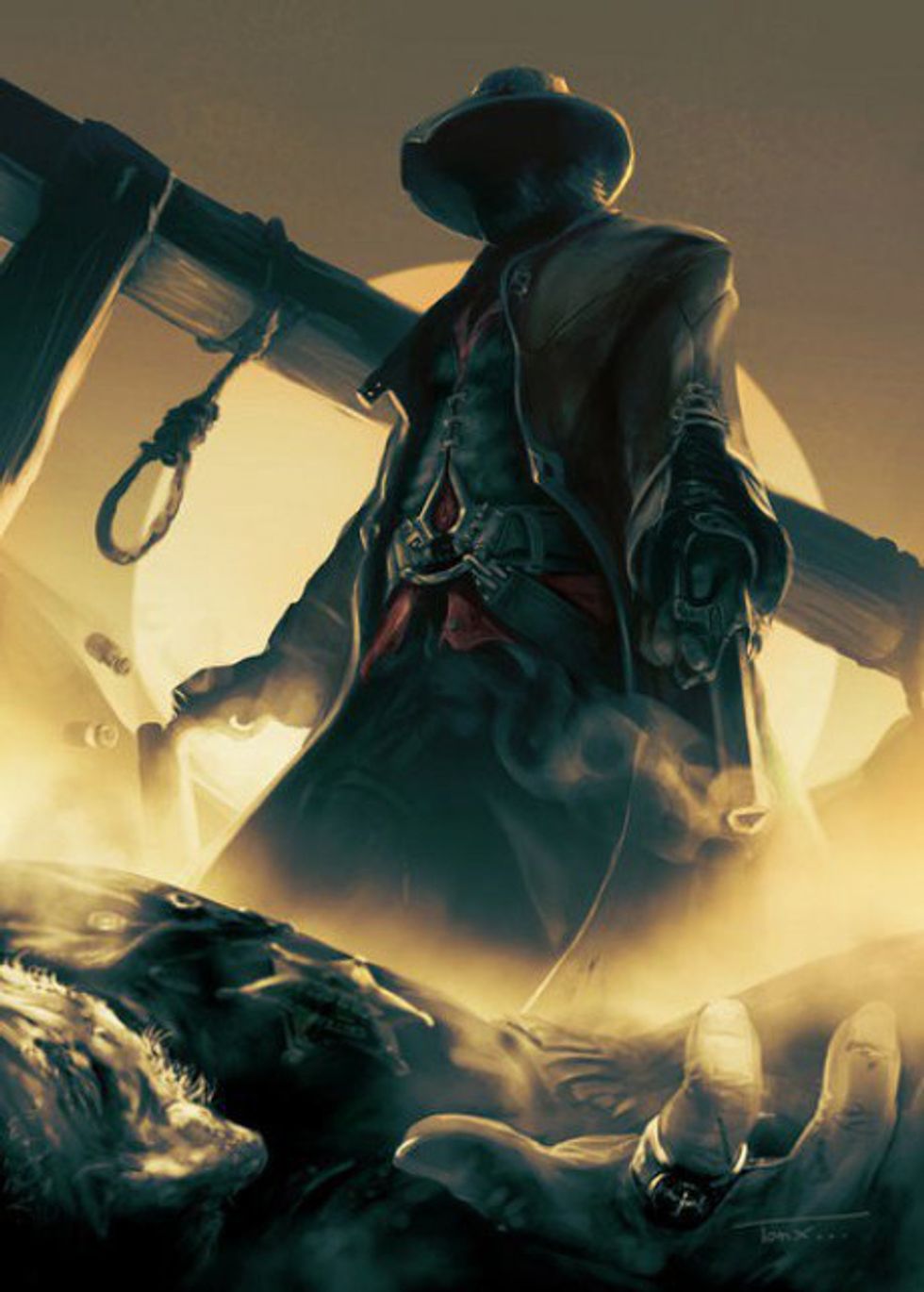 Wild Wild West
As soon as this time period came into mind, I instantly pictured an Assassins insignia on the front of a Stetson, aka the famous Ten Gallon hat. "Assassin's Creed" admittedly has more of a tradition with more developed urban locales like Florence and Jerusalem, but I was also interested in the change of pace when the developers introduced the wilderness play spaces in "Assassin's Creed III." The American west would be even more of an open space, but this can also be seen as an opportunity to expand on the hunting, crafting and homestead mechanics from games past. Imagine being able to build your own Assassins headquarters from scratch, building each structure with the strength of your avatar's virtual back. Interesting action sequences are sure to appear in a game with this setting, like stagecoach robberies, bounty hunting, bar fights and stick-ups. On that note, it would be an appropriate atmosphere for another charismatic and witty character like Ezio Auditore and Edward Kenway.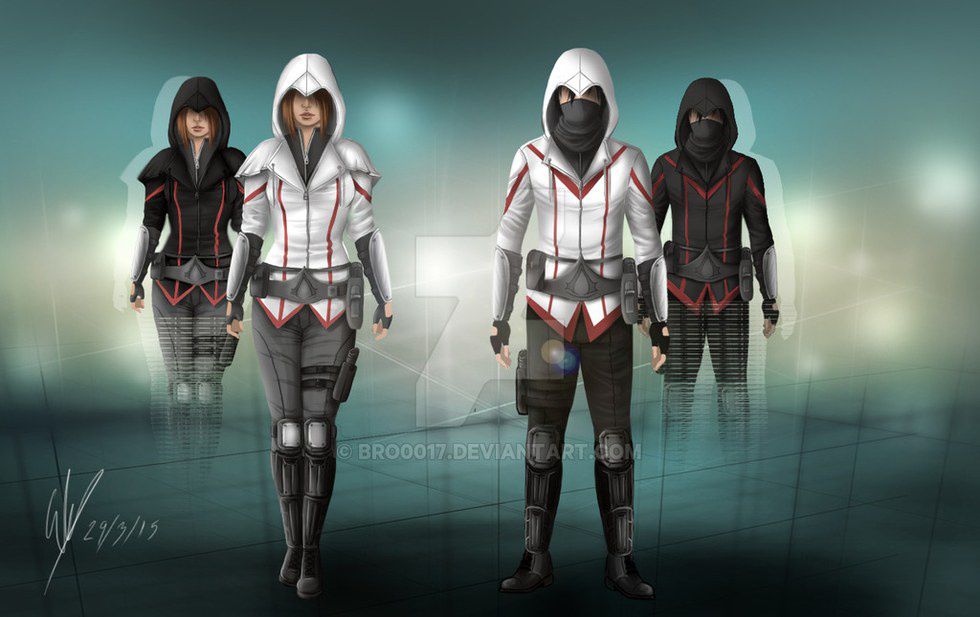 Modern Day/Near Future
This time period in particular piqued my interest when Ubisoft released Tom Clancy's "Ghost Recon: Future Soldier." Unfortunately, the title did not make much of a splash in terms of reception, but I was still a fan of the story and the mechanics behind combat and weapon customization. What I had pictured for this time period is admittedly quite a departure from the series tradition, but with a bit of tweaking and successful integration of elements from shooters like "Far Cry" and "Future Soldier," perhaps Ubisoft can whip up a satisfying recipe for a modernized "Assassin's Creed" game. Light cover systems have already been implemented in previous titles, and the traditional stealth and tension involved with breaking enemy lines of sight could mix up skirmishes in ways that traditional shooters have yet to do. In terms of narrative, it could also bring the conflict between the two secret orders to a head in the form of a massive global conflict. It could be a grand game of chess on a global scale, with the Assassins and Templar agents playing the roles of the pieces, infiltrating various militaries and organizations and impacting the geopolitical balance of the world.
Conclusion
These settings are but a handful of ideas that I and many other "Assassin's Creed" fans would like the series to explore, as the very DNA of the series involves the appeal of exploring different periods of time first-hand. The concept is one of the most interesting methods of immersion I have ever seen in the video game industry. Hopefully, when the "Assassin's Creed" series makes its return, it will have enjoyable settings like these ready for the community to experience.