The Golden Age of Hollywood was full of glitz and glam...and great movies. Today's movies are great but there is something about the way movies were made back in the day that I absolutely love. So many classic and iconic films came out of the Golden Age. What is shocking to me is how few of these movies people have actually seen! Thanks to re-releases and revivals many of these classic movies are coming back into the spotlight (and for good reason, they're amazing!). Here are just a few movies from the Golden Age of Hollywood that you must-see:
1. Gone With The Wind (1939)
Set in the South during the American Civil War, the film follows Scarlett O'Hara (Vivien Leigh), the daughter of a plantation owner as she goes through a series of misfortunes. Over time, Scarlett develops a love/hate relationship with Rhett Butler (Clark Gable). Their tumultuous relationship is considered to be one of the most iconic romances in film history. Despite its almost four-hour runtime, Gone With the Wind will keep you entertained all the way through.

2. The Wizard of Oz (1939)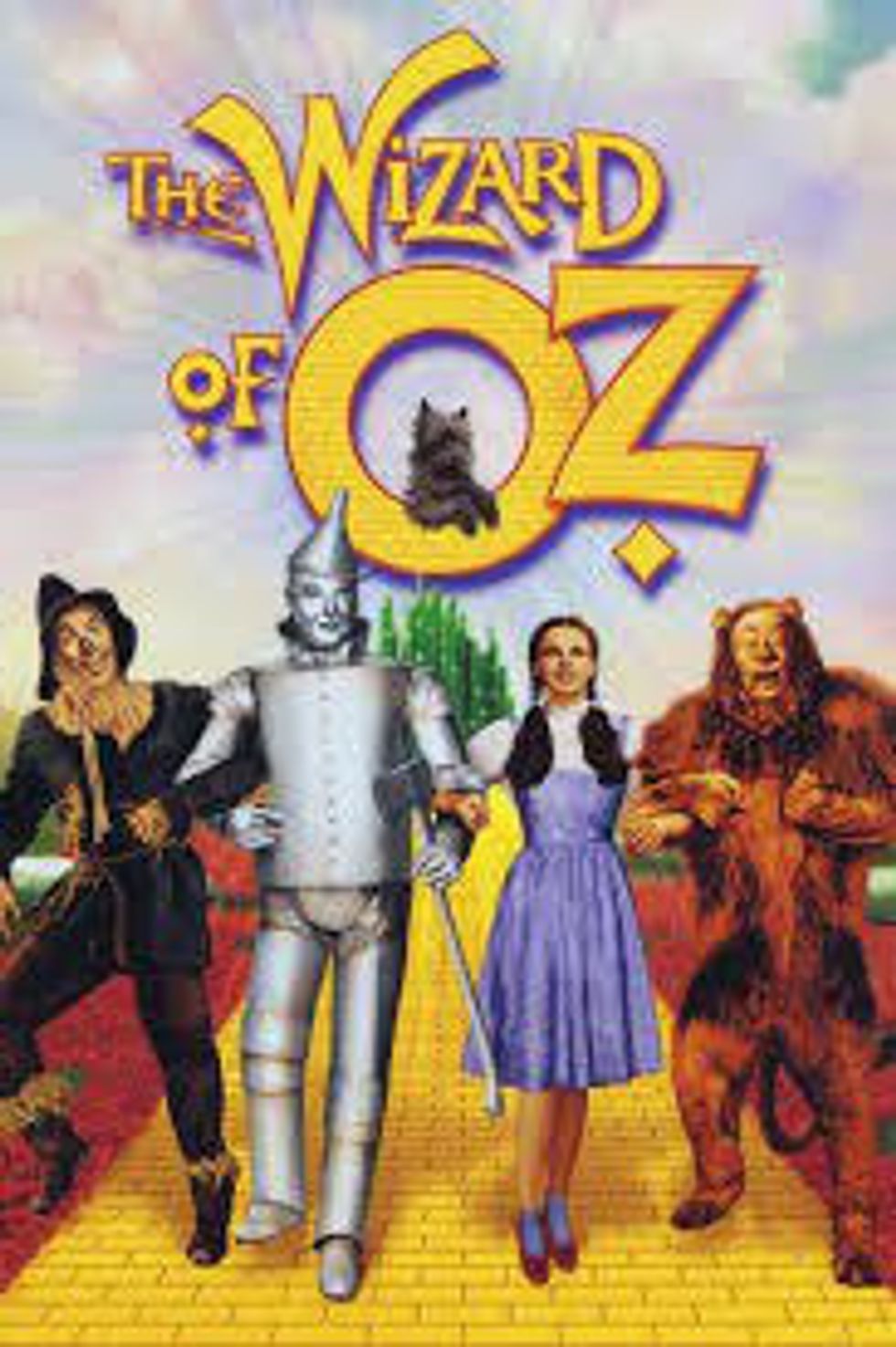 Perhaps the most commonly known film on this list, The Wizard of Oz is a must see Golden Age classic. The film follows Dorothy (Judy Garland) as she is whisked away in a tornado to the magical land of Oz. While there she makes a few unusual friends - Scarecrow (Ray Bolger), Tin Man (Jack Haley), and Cowardly Lion (Bert Lahr). In order to get Dorothy back to her home in Kansas they must defeat the Wicked Witch of the West (Margaret Hamilton) and bring her broom back to the Wizard of Oz. The Wizard of Oz has been praised for its use of Technicolor and it's iconic songs and quotes. This magical and classic tale will having you wish you could follow the yellow brick road to the Emerald City yourself.

3. Rebecca (1940)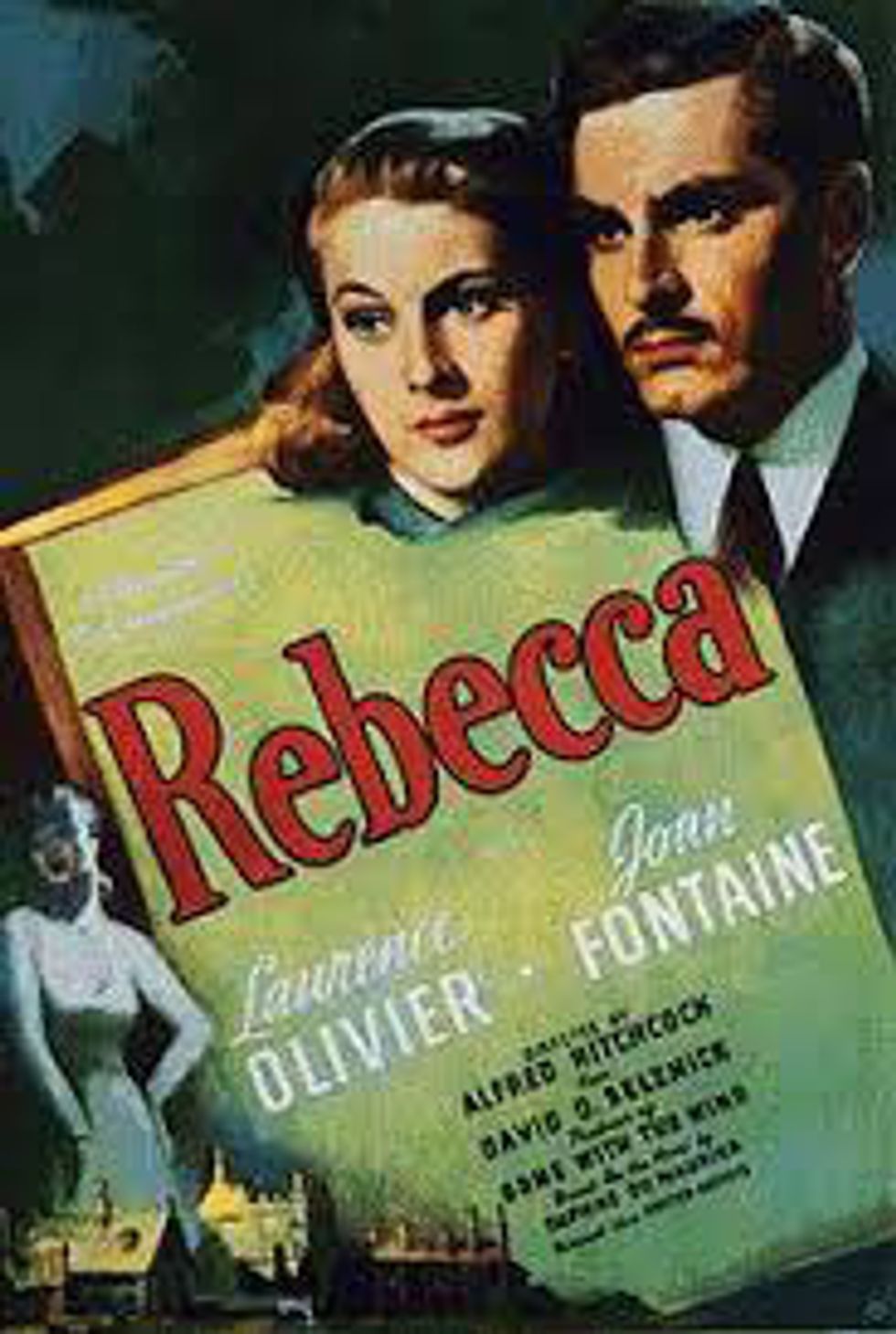 This psychological thriller stars Laurence Olivier as the widower Maxim de Winter and Joan Fontaine as the unnamed young woman who becomes his second wife. Upon arriving at their new home, the young woman quickly finds out that she must live in the shadow of Maxim's first wife Rebecca.She must learn how to deal with her husband's terrible secret and the jealous housekeeper who refuses to accept her as the new mistress of the house. Directed by Alfred Hitchcock, this gothic tale is full of jealous, mystery and terrible secrets that make it a must-see film of the Hollywood Golden Age.
4. Citizen Kane (1941)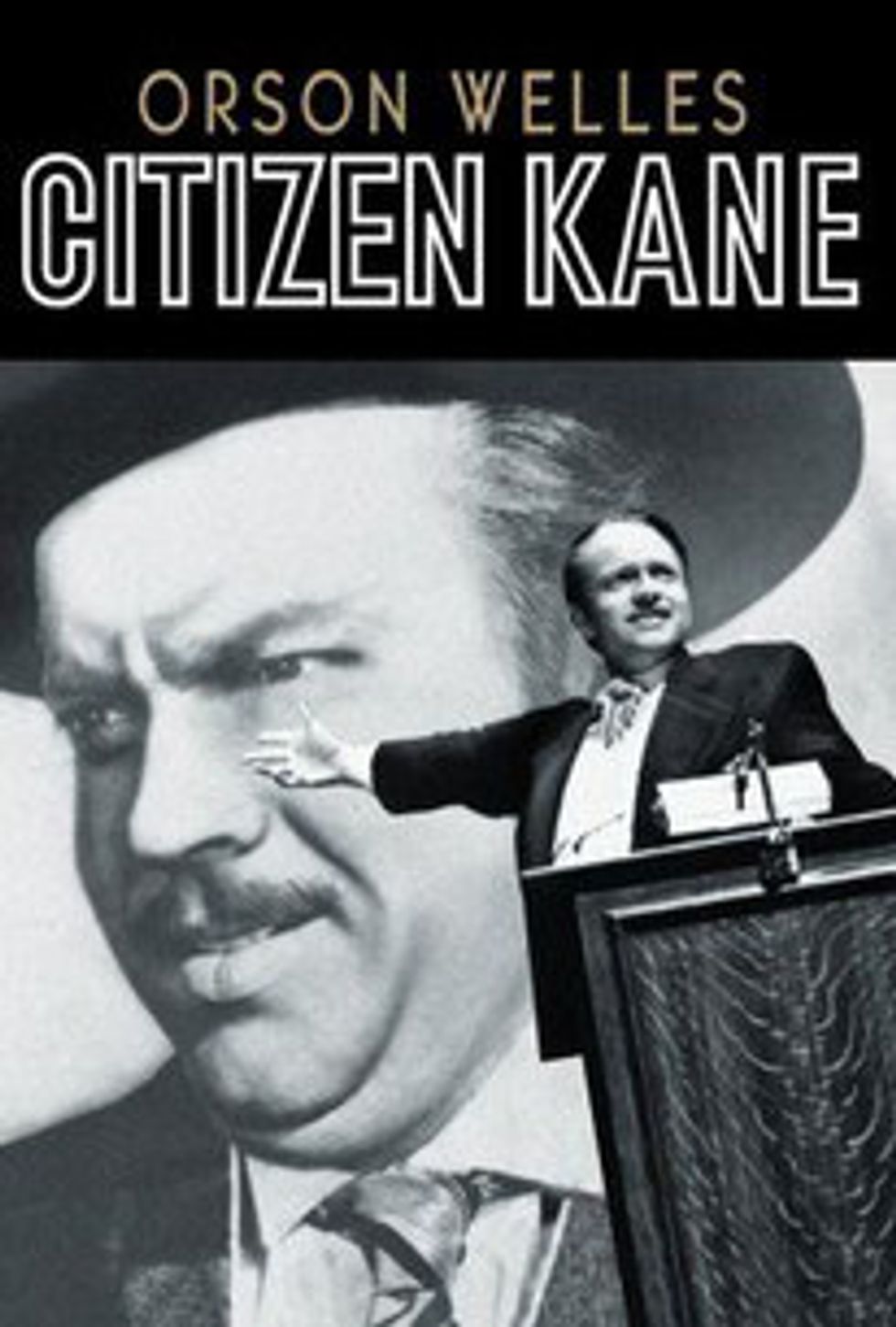 Considered by many to be the greatest film of all time, Citizen Kane focuses on the life of Charles Foster Kane. Upon hearing of his passing, reporters try to understand the meaning behind Kane's last word: Rosebud. A series of flashbacks present Kane in different lights forcing the spectator to figure things out on their own. This bold and refreshing take on cinema is sure to have you agreeing that it is perhaps the greatest film of all time.
5. Casablanca (1942)
Of all the gin joints in all the towns in all the world, she walks into his...In the role that shot him into stardom, Bogart plays Rick Blaine the owner of a nightclub and gambling house. After running into his ex-lover Ilsa (Ingrid Bergman), Rick must decide whether he is going to help the Resistance and Ilsa's husband Victor (Paul Henreid) or choice to live a happy life with the woman he loves. Set during World War II, this film is full Nazis, thieves, and refugees each with their own agenda. With classic quotes and iconic love story, Casablanca continues to be one of the best romantic dramas of all time.

6. Double Identity (1944)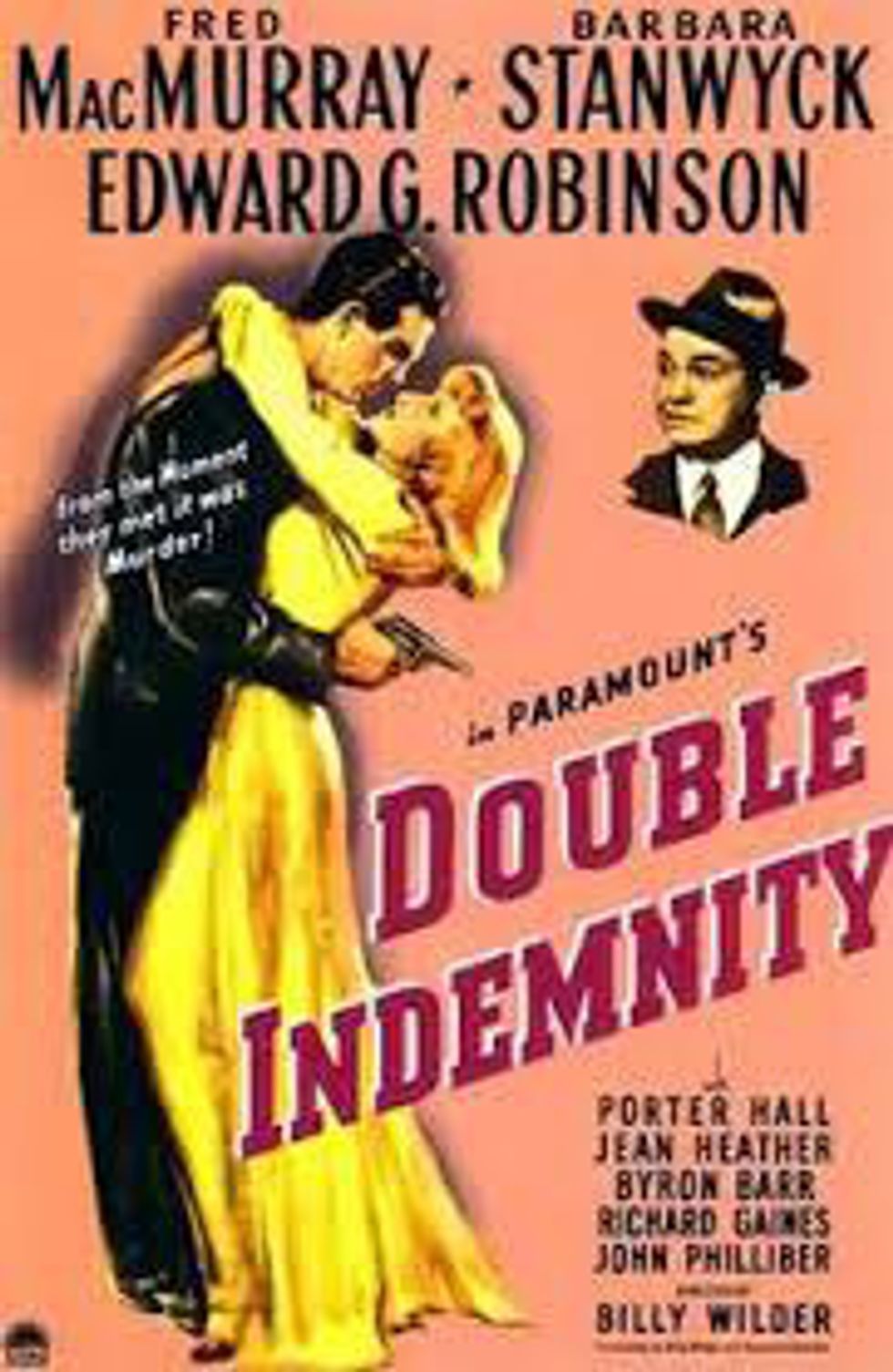 Cited by many as having set the stand for its genre, Double Indemnity stars Fred MacMurray as Walter, an insurance salesman, and Barbara Stanwyck as Phyllis, a housewife who wishes her husband were dead. Phyllis convinces Walter to kill her husband so that they can collect the insurance money but things don't go according to plan. Full of romance, violence, and treachery, Double Indemnity is a Golden Age classic.
7. It's a Wonderful Life (1946)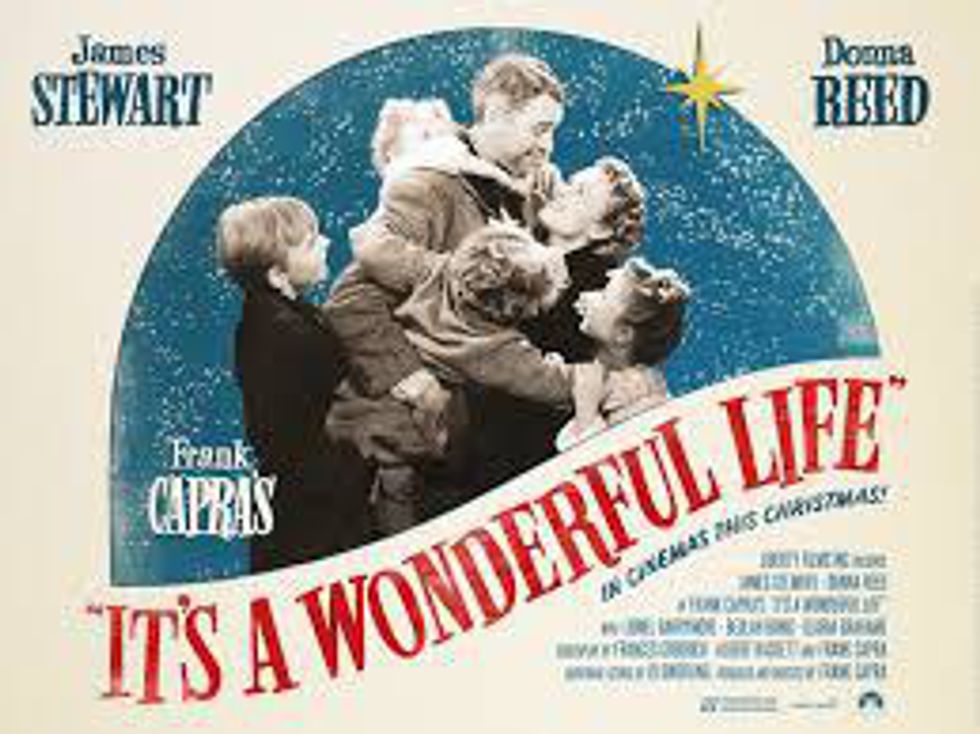 Most often viewed at Christmas (but completely acceptable to watch on any occasion), It's A Wonderful Life centers on George Bailey (James Stewart) who has given up on his dreams in order to help those around him. On Christmas Eve, George is set to take his own life until his guardian angel intervenes and shows him what the world would be like if George Bailey never existed. This whimsical, humorous, and heartfelt film will have you shouting "Merry Christmas, you wonderful old Building and Loan!" (even if you're watching it in July)
8. On the Town (1949)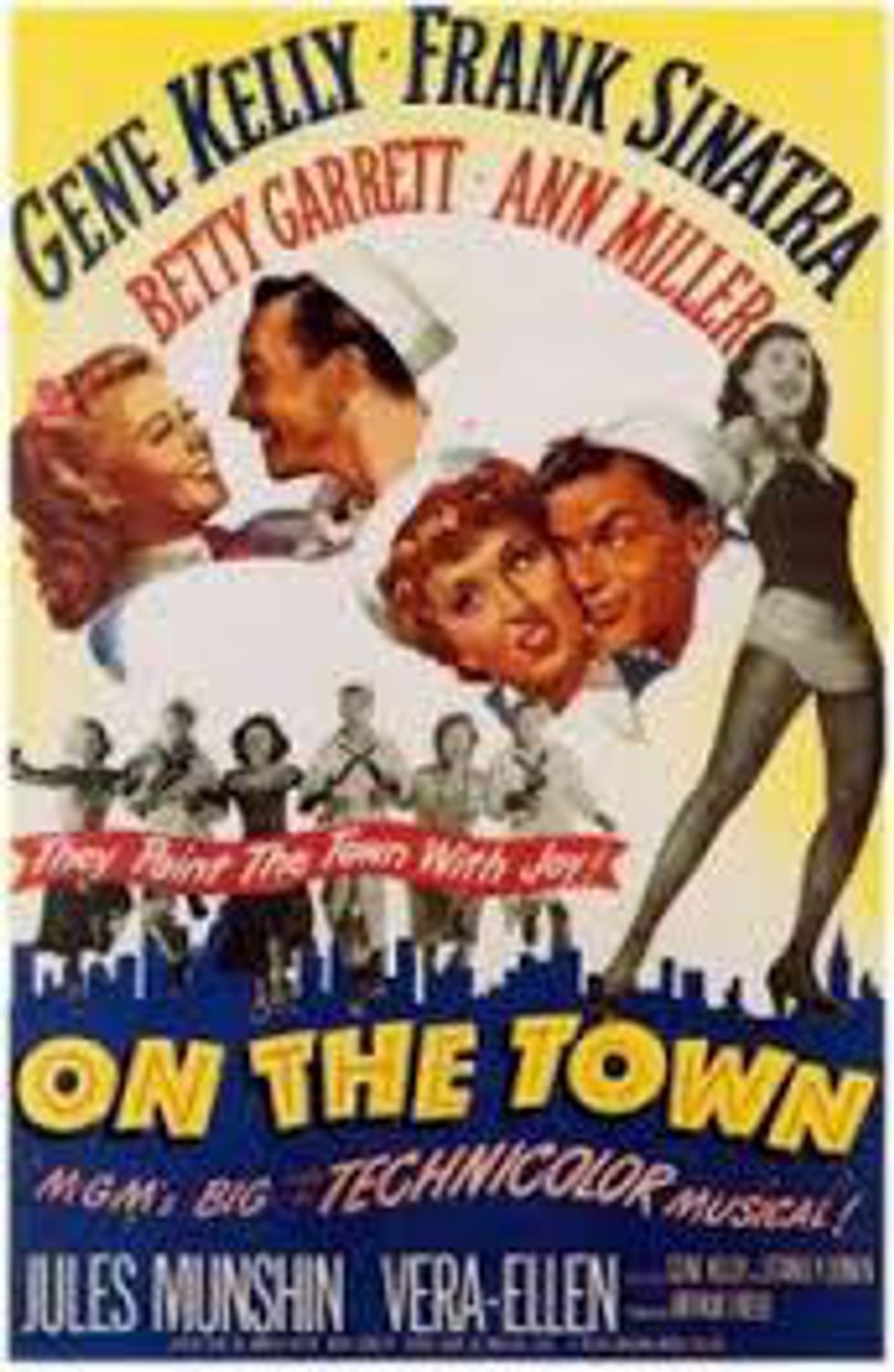 This adaptation of the Broadway musical of the same name, follows three sailors on leave for 24 hours in New York City. Each sailor is determined to make the most of their few hours but each have their own idea on how to spend their time. Gabey (Gene Kelly) falls in love with a woman in a picture and is determined to find her. Chip (Frank Sinatra) is determined to see as many of the sights as he can. Meanwhile, Ozzie (Jules Munshin) meets a woman who thinks she has found her "Prehistoric Man". On the Town is full of humor, romance, fun musical numbers, plus Frank Sinatra's beautiful voice. It's a fun film that has stood the test of time and still entertains many people today.
9. Roman Holiday (1952)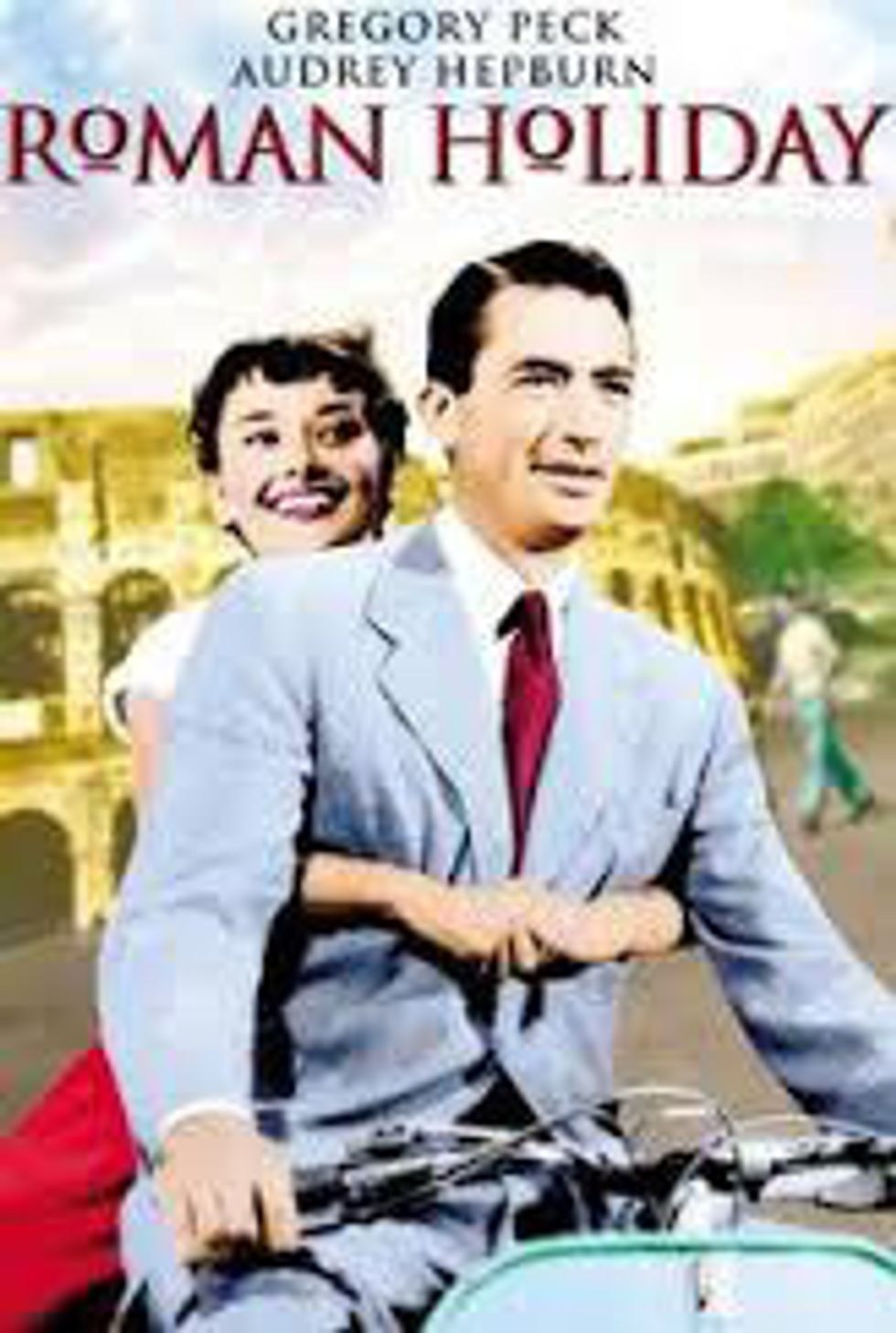 Roman Holiday follows Princess Ann (Audrey Hepburn) as she tires of being a royal while being on a tour in Europe. While in Rome, she sneaks out to experience what it's like to be free and to be an average person. She meets Joe Bradley (Gregory Peck), a news reporter who doesn't know who she is. However, Joe is assigned to write about the missing princess and it's only a matter of time before she is found out. Beautiful backdrops, a budding romance, and the struggle between duty and love are a few of the things that make this movie a must-see.
10. Singin' in the Rain (1952)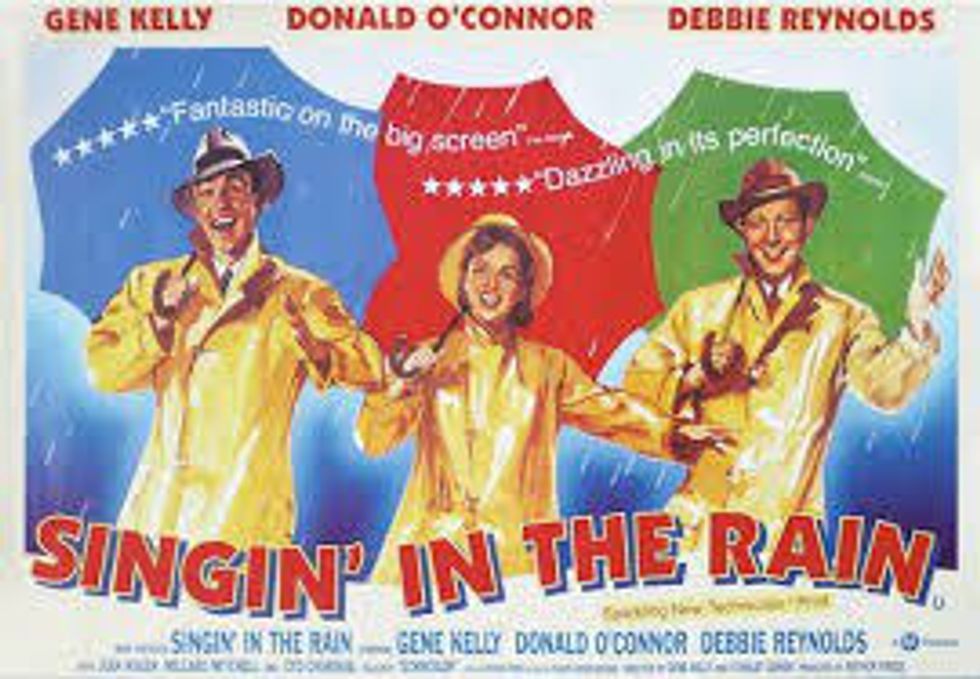 This classic film stars Gene Kelly, Debbie Reynolds, Donald O'Connor, and Jean Hagen in perhaps one of the greatest musicals ever made. Set in 1927, the three actors portray Hollywood performers who a trying to transition from silent films to "talkies." Don Lockwood (Kelly) is part of a famous on-screen romantic pair with Lina Lamont (Jean Hagen). Instead of doing another silent film, the pair is asked to a do a musical but Lina doesn't have the voice for the songs. Kathy Selden, an aspiring actress, (Reynolds) is brought in and Don quickly falls in love with her. Production goes well...until Lina finds out. Singin' in the Rain is a lighthearted take on a difficult transition for Hollywood. It's got romance and humor that will keep you entertained, plus Gene Kelly's iconic number performed in the rain.
11. Sabrina (1954)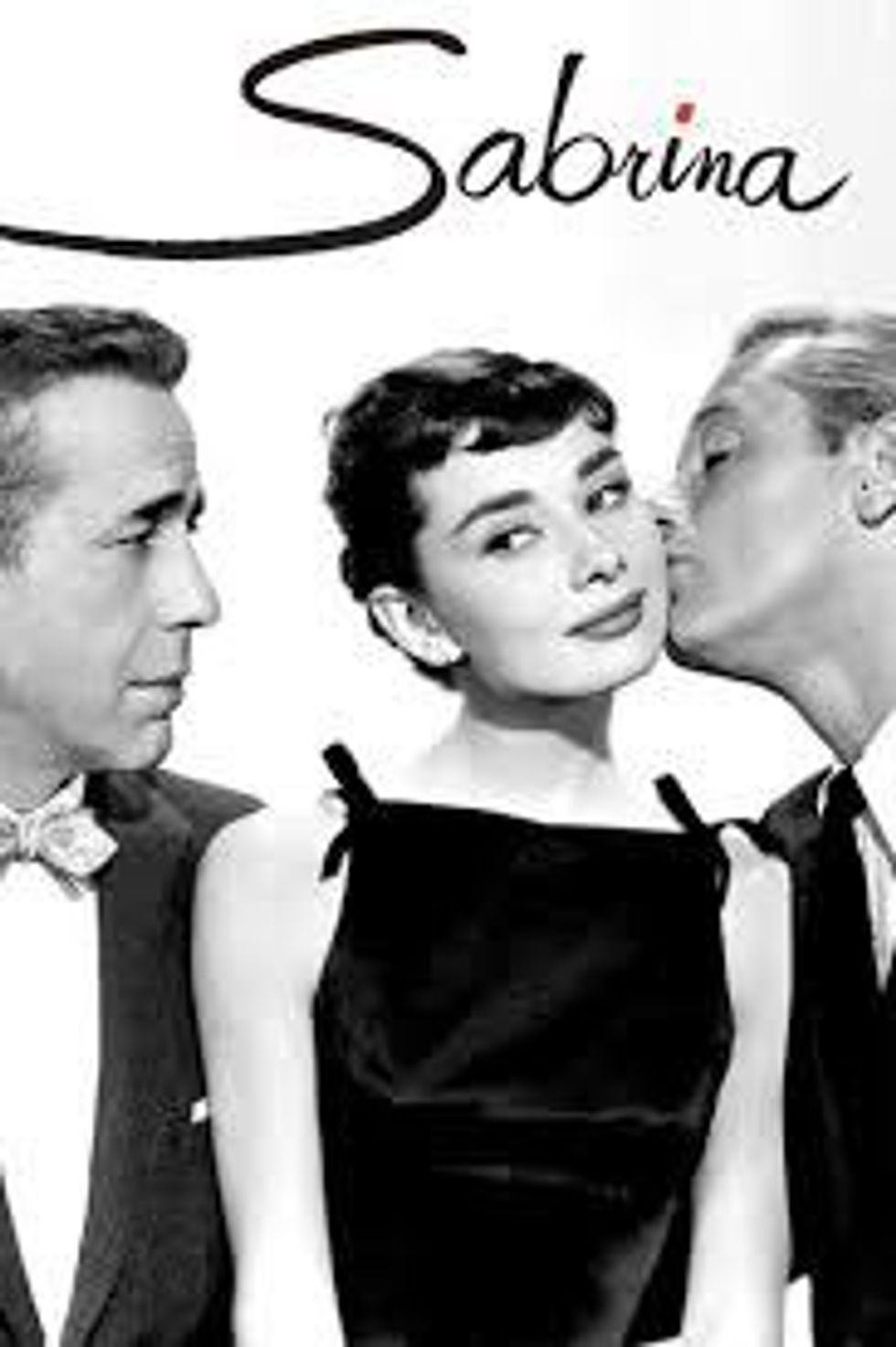 The Larrabee brothers as opposite as can be. Linus (Humphrey Bogart) is all working, running the family business while David (William Holden) is all play, chasing after whatever pretty girls he can find. Sabrina (Audrey Hepburn), the chauffeur's daughter, has liked David for years but he never seems to really notice her. After going away to Paris for two years and coming home, things seem to change. She manages to catch David's eye...only he's supposed to be getting married to seal a family business deal. In an attempt to save the deal, Linus tries to woo Sabrina away from David and then send her back to Paris. However, Linus soon finds himself falling for Sabrina as well. Which brother will she choose? I guess you've got to watch to find out.
12. Rebel Without a Cause (1955)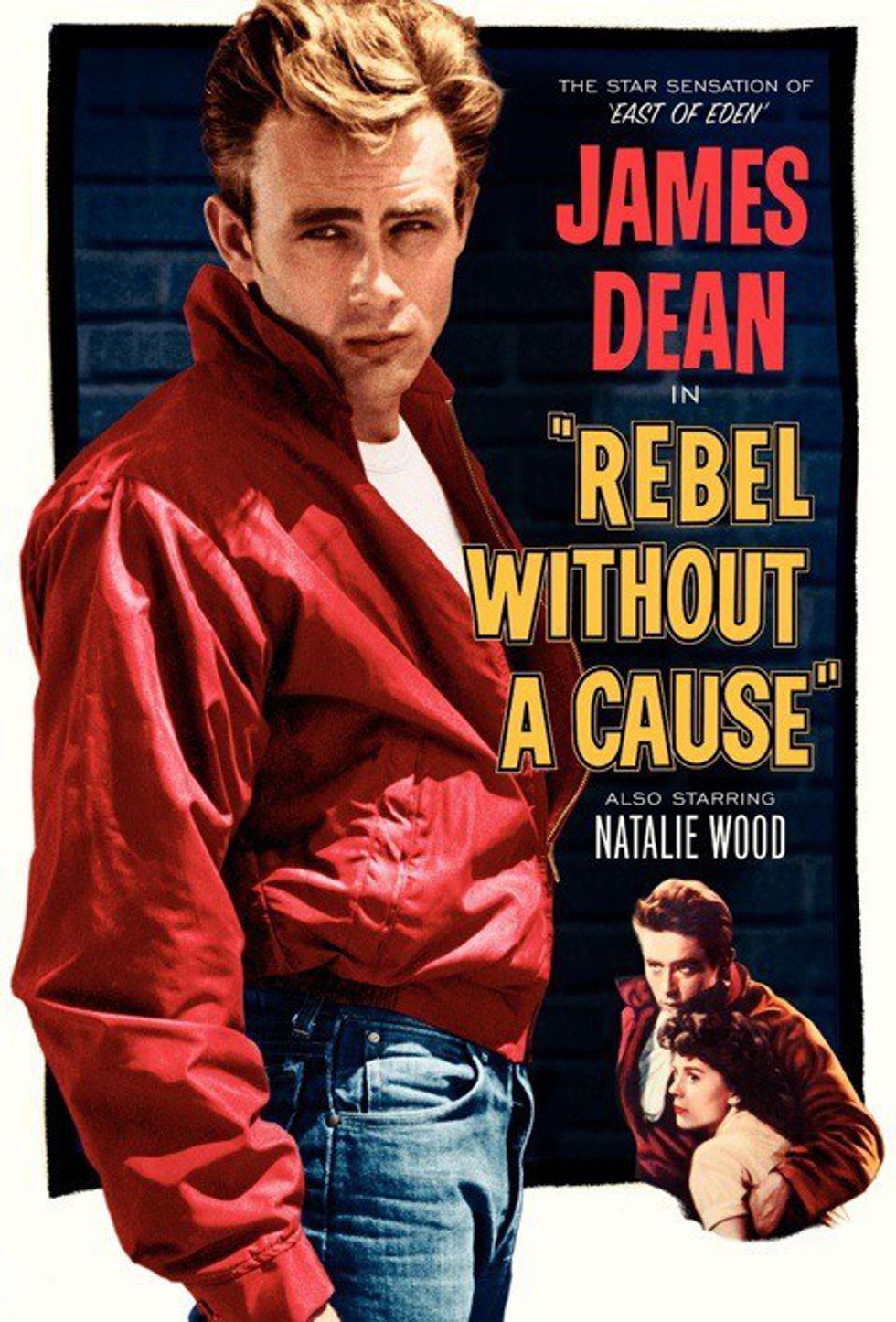 Taking place over a twenty-four hour period, Rebel Without A Cause follows Jim Stark (James Dean), a rebellious teenager who feels alienated from his family. Jim gets mixed up with a group of tough guys who convince him to participate in a car race called a "Chickie run". The race leads to an accidental death and Jim is set upon going to the police but his parents won't let him. Some of the teenagers involved decide to go after Jim because they think he is going to go to the police. Tragedy ensues. Chock full of misunderstood teenagers, switchblade fights, and the cultural icon James Dean, Rebel Without A Cause is a Golden Age classic that you should take the time to watch.
Others to watch: The African Queen (1951), Bringing Up Baby (1938), To Catch A Thief (1955), High Society (1956), His Girl Friday (1940), How to Marry a Millionaire (1953), The Maltese Falcon (1941)
There are so many amazing movies from the Golden Age of Hollywood that it would be impossible for me to list them all in this article. Thankfully, other people have made lists of the many great movies if you find yourself in need of more to watch!