When do you know it is time to say goodbye to old memories? Lately, I have been struggling with the decision of holding on and letting go. Don't get me wrong, I am quick at letting go of material things that are of no use to me anymore but memories, man, they tug at my heart and mind and won't let me forget.
Memories are great. Memories help me remember the good times and help me understand the bad times but there is a thin line between remembering and reliving. I tend to cross it quite often. Especially if it ticks at my anxiety and I don't know how to stop the flooding of memories that usually tend to follow.
When I first moved to New York I was blessed with attending Mercedes Benz Fashion week in February and September. Needless to say I kept every show ticket, paper wrist band, business cards and show pamphlet that I acquired during those months. Every. Single. One. They were all kept safely in a black box that I keep in the very top of my bookshelf.
One morning, I woke up with the urge to purge. Dangerous, really, because I tend to throw away (or donate) everything in my way. However, upon approaching the box and going through its content I realized that I didn't want to throw away a part of my history. It was a happy past.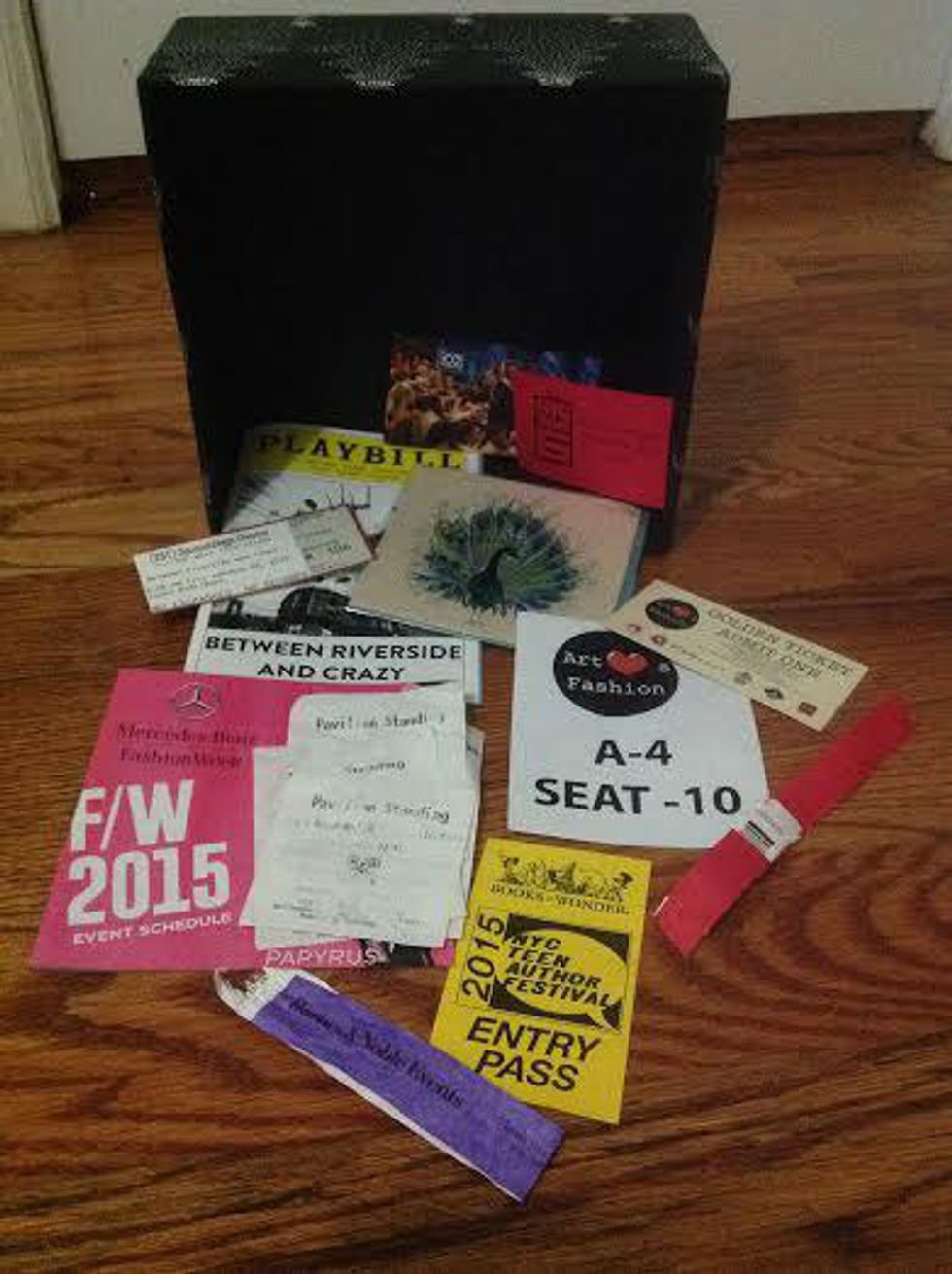 Those little trinkets in that big black box represents a part of my history where everything was possible for me. I didn't say no to anything. Everything was "why not?". I wasn't afraid to fail, not that I did but if it so happened, my mentality was going to be "so what? At least I tried it".
I wonder what happened to that free-spirited girl? I am more cautious now, not that it's bad, but it takes away from the spontaneity that I had in 2014. However, I have learned something in the mist of this revelation. It is time for me to move on from my past. Forget the hurt, forget the heartbreaks, forget the doubts. I have grown and with it my perspective of people and the world.
The weekends were my time to explore the city and go where I had never been to before and now it's a struggle to get me past the door. I still go out but it takes a lot out of me.
So here's an ode to my past. Thank you for getting me to my present. For the lessons learned and the lessons learned the hard way. Maybe one day I will look at you with pride instead of hurt but I will never forget the memories you brought upon my life.
As the song by Fall Out Boy goes, "One night and one more time. Thanks for the memories, even though they weren't so great."
I say farewell for now, past. Until next time.