One of the most dreaded (and most delicious) times of the year is quickly approaching. Thanksgiving.

It's a time of stuffing our bellies with food, gathering with family and friends, but all of these things aren't always as amazing as they may seem. Family feuds and arguing always ensue, being asked awkward questions by family members that you don't know how to answer, or that you flat out don't want to, are a part of Thanksgiving tradition. Though the food may be delicious (hopefully, unless Great Aunt Mary messes up her recipe, but no one wants to break her spirit and thus says how good it is), stuffing our stomachs to the breaking point isn't always so fun the morning after.
And of course, there's the dreaded Black Friday--more like Black Thursday at this point--where crowds of people rush to every store on the face of this earth to fight each other to the death for discounted and on-sale items. Not to mention the awful traffic that makes you wish you were dead, especially after having to deal with your prying family.
Everyone one loves memes, even though Thanksgiving isn't always a grand time, so here are some memes to help cheer your spirits when Thanksgiving comes around.
1. Already looking forward to stuffing your stomach on that delicious food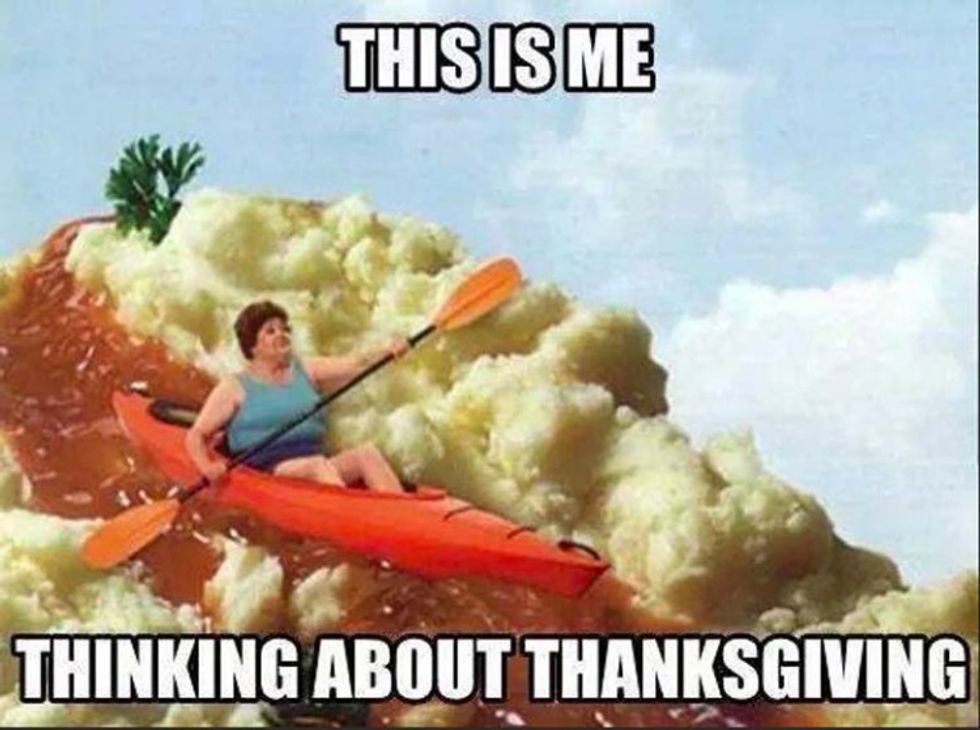 2. Getting prepared right before the huge meal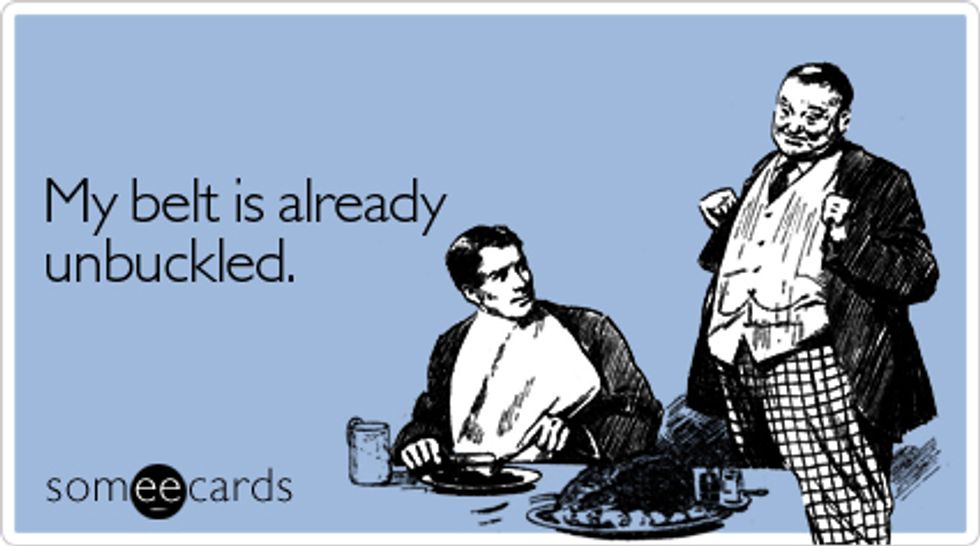 3. Finally being able to dig into all the food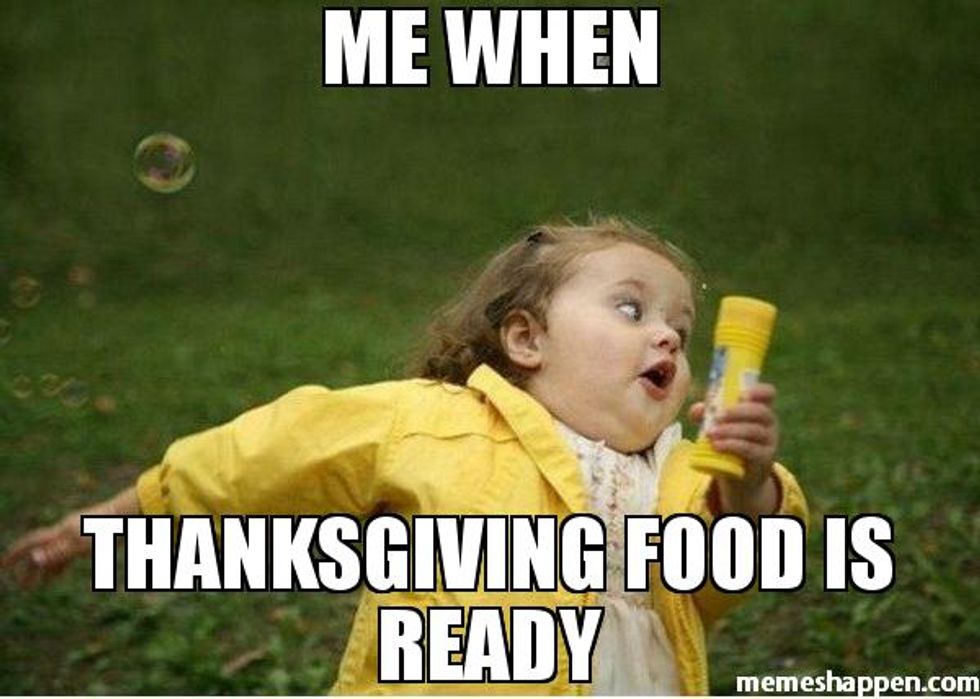 4. Stuffing your stomach on copious amounts of food, even though you know you'll regret it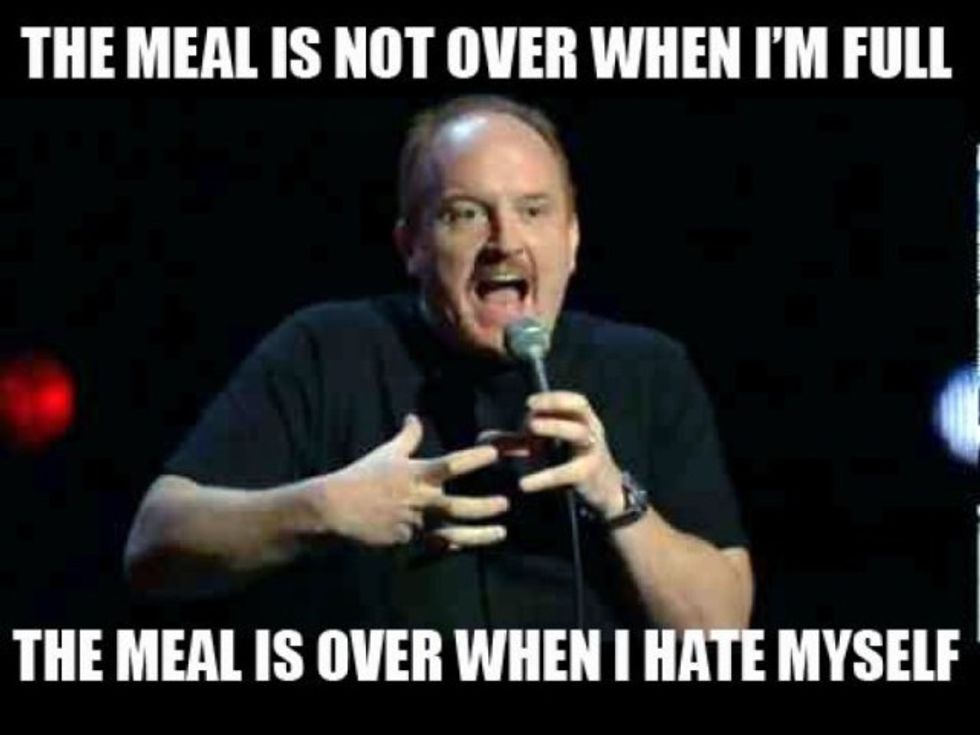 5. When family arguments begin, and you don't know what to do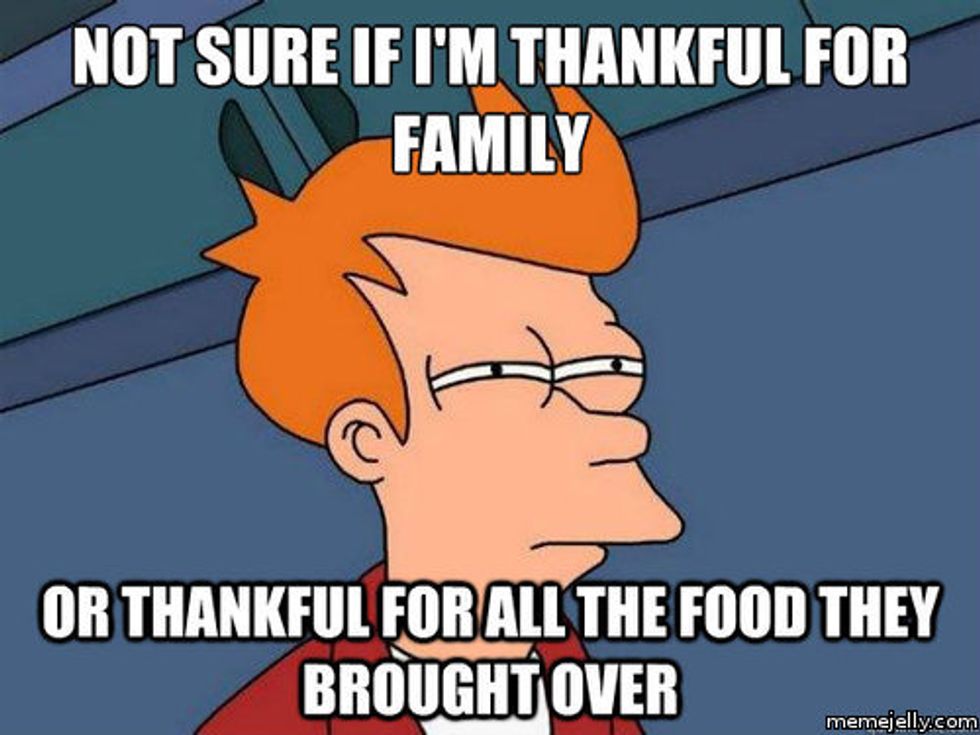 6. Your family members sharing TMI you'd rather not hear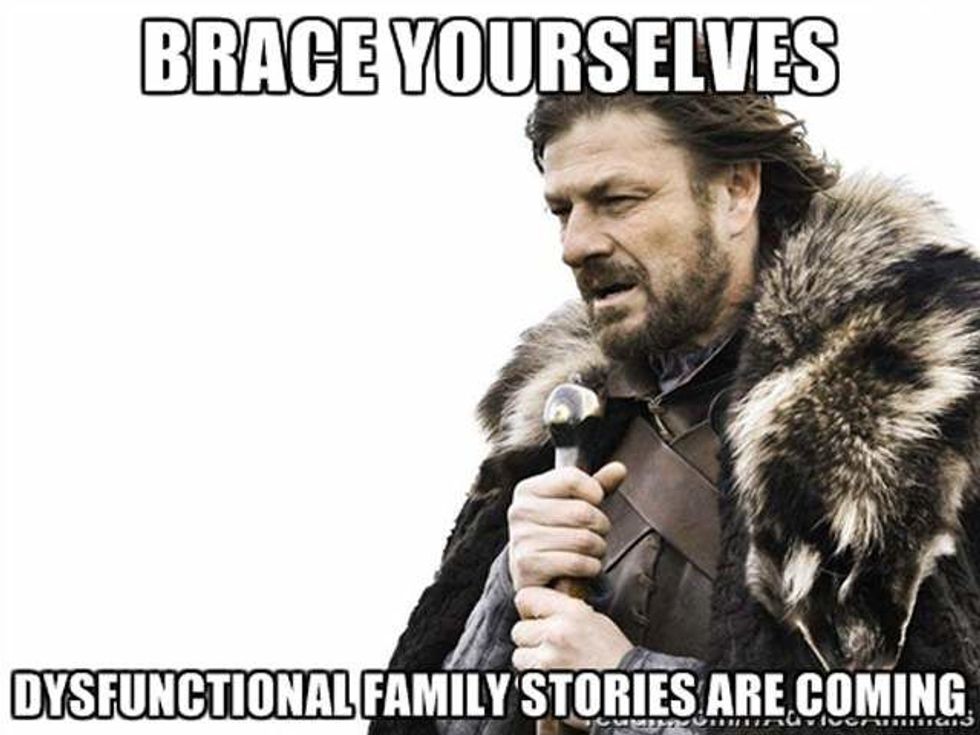 7. Still having to sit at the "kids" table, but it saves you from dealing with the arguing "adults"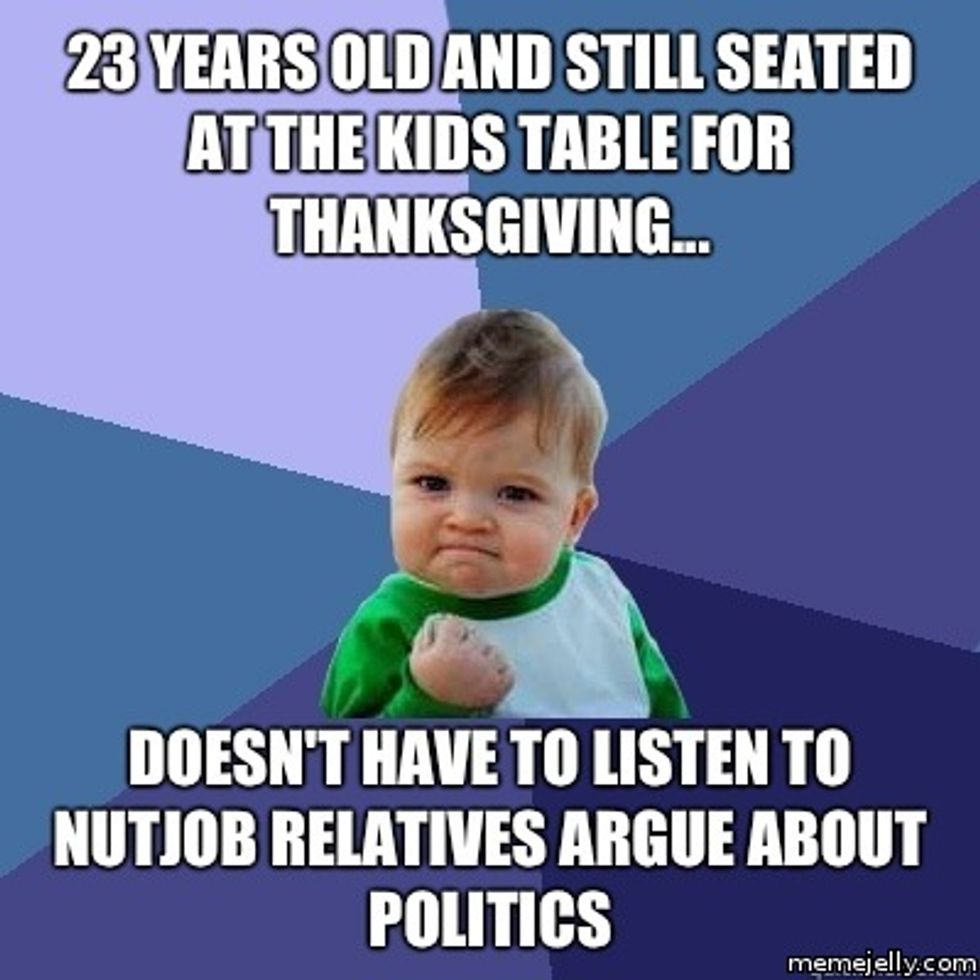 8. When family members criticize how many times you've gotten "seconds"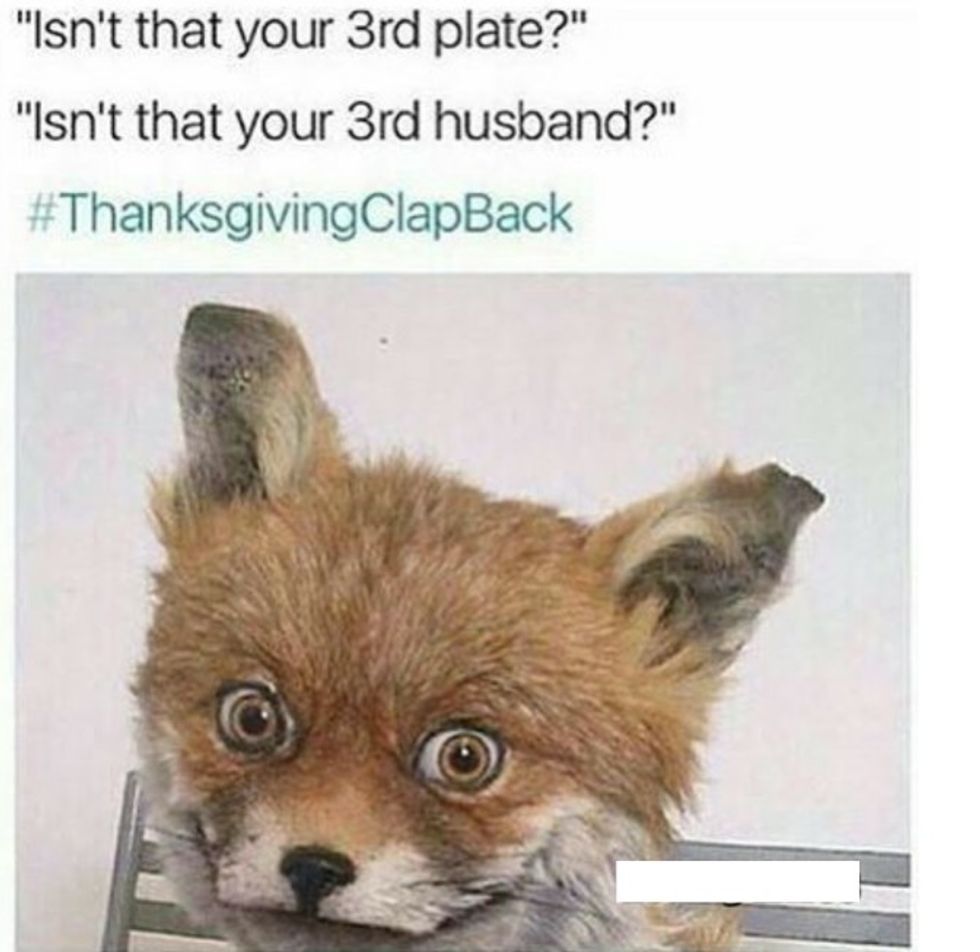 9. When a family member asks about your dating/love life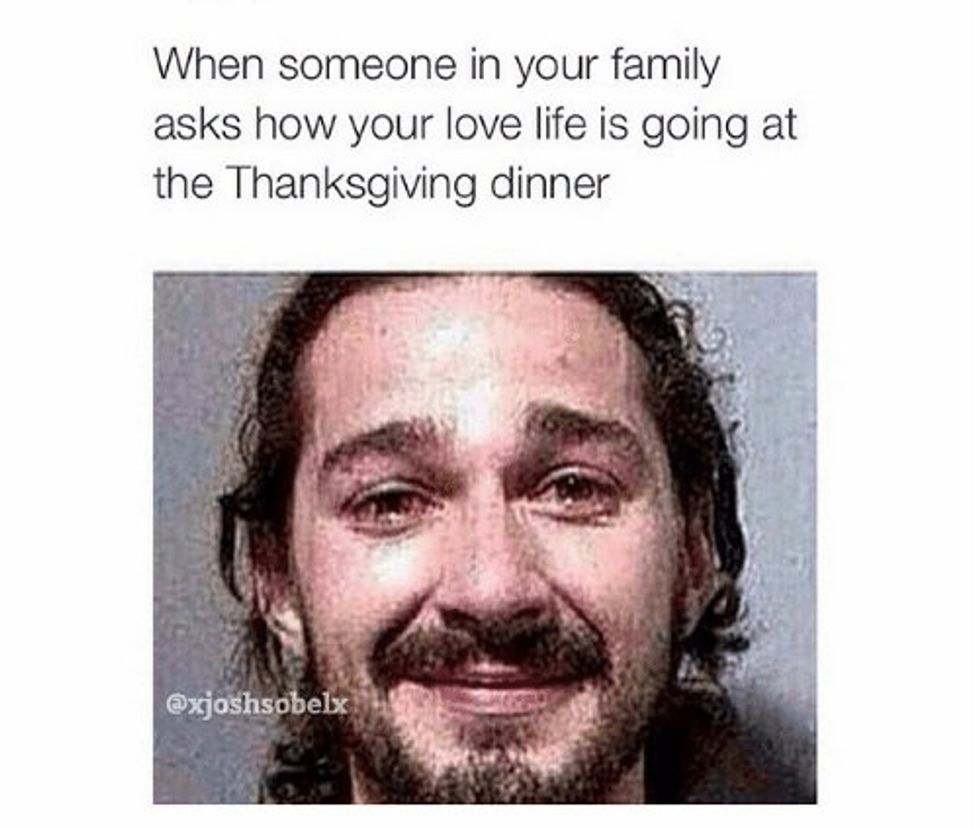 10. As soon as the arguing starts between your family members...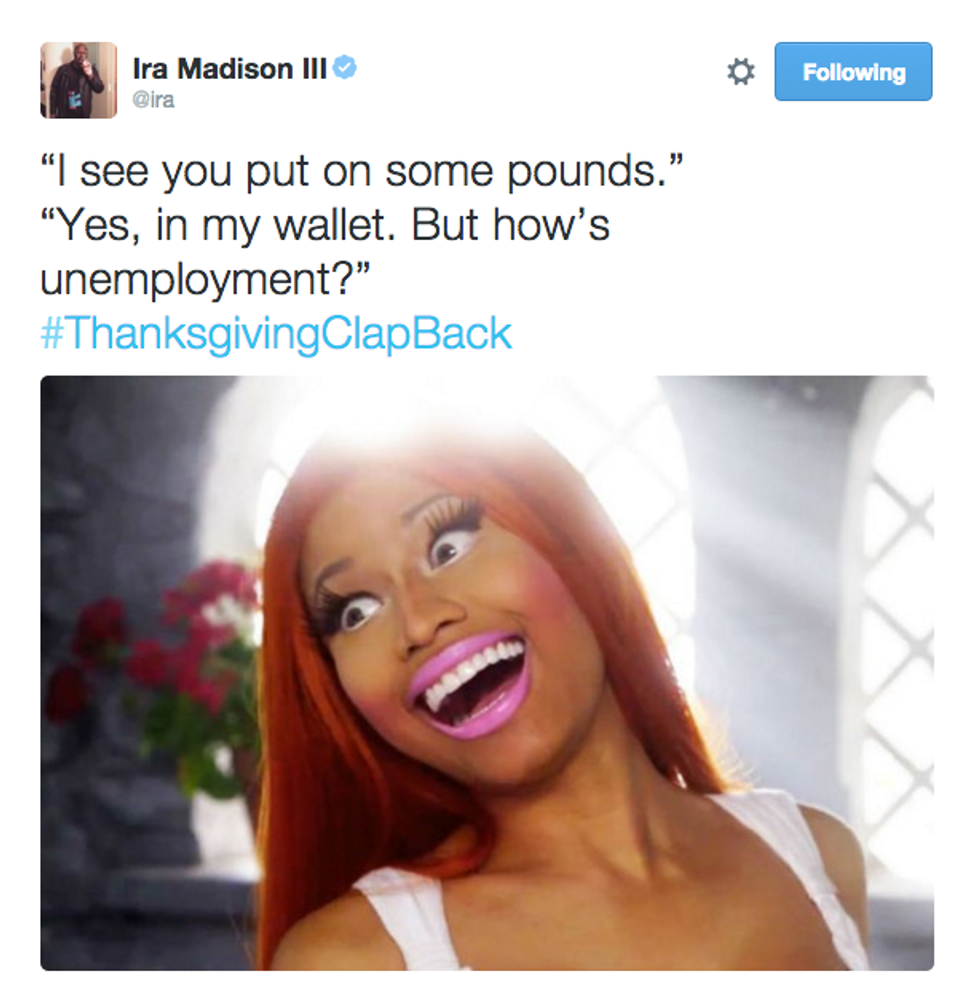 11. Especially when it's over politics...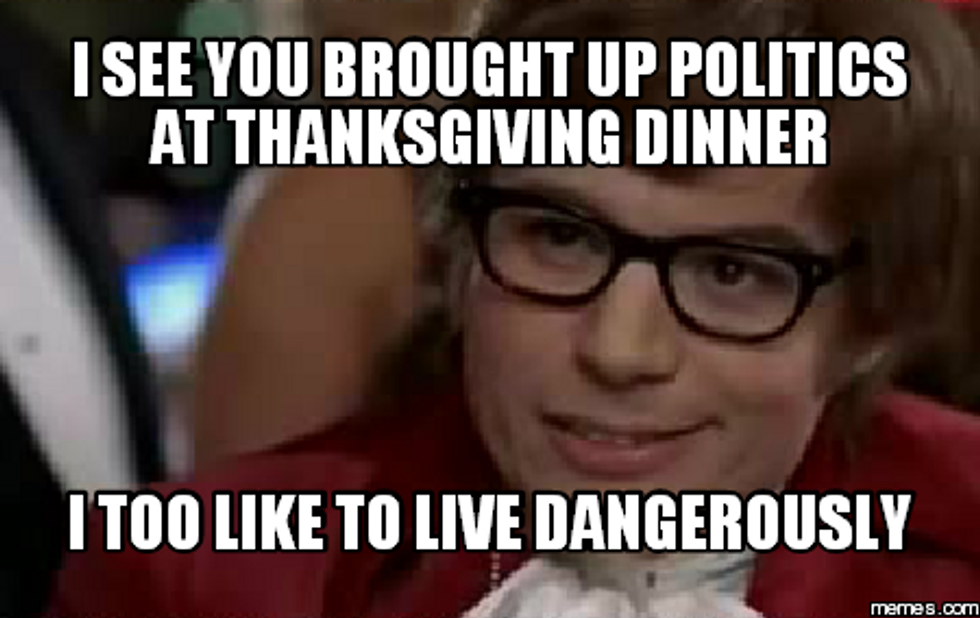 12. Reminding yourself about why you shouldn't have come back for Thanksgiving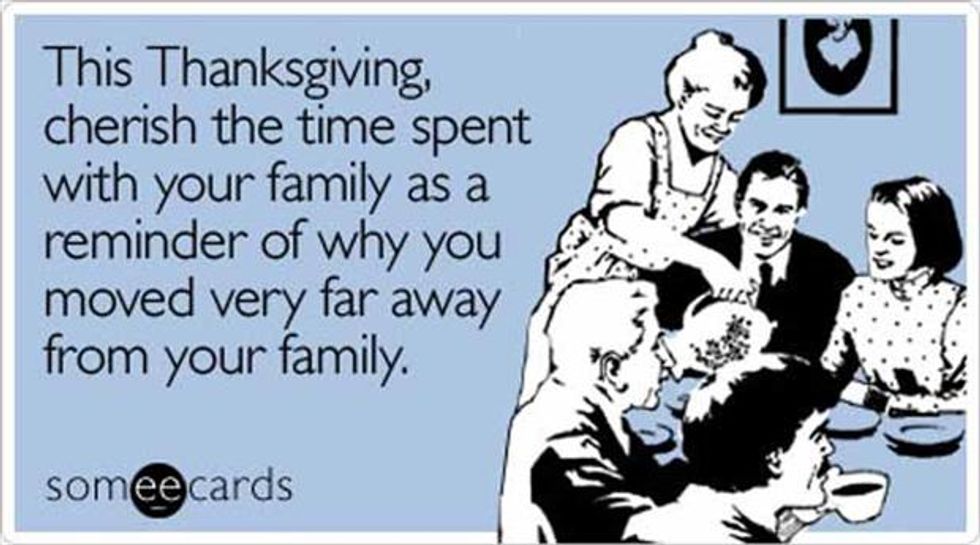 13. Eating a bunch of dessert (mostly pies) even though you're stuffed from the main meal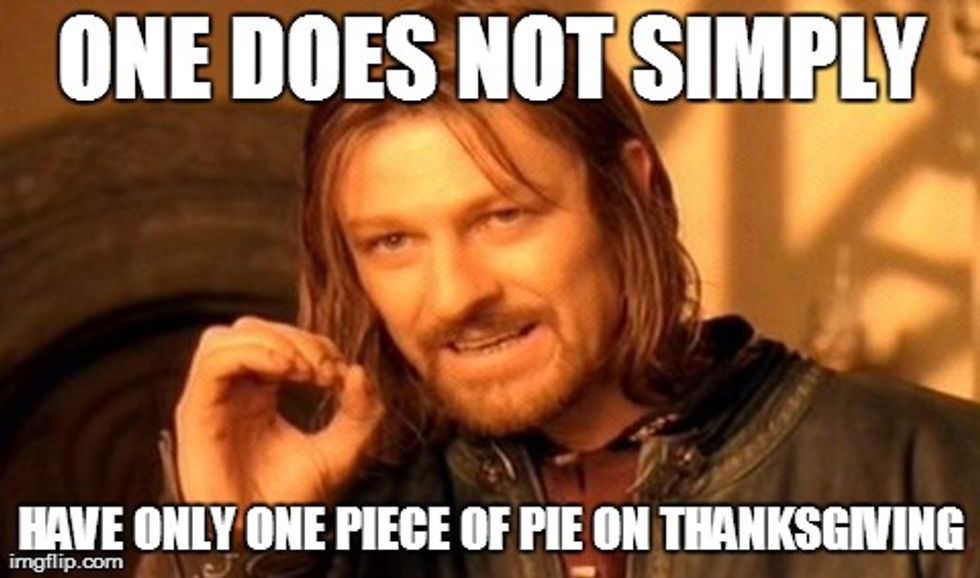 14. Already thinking about all the leftovers for the next day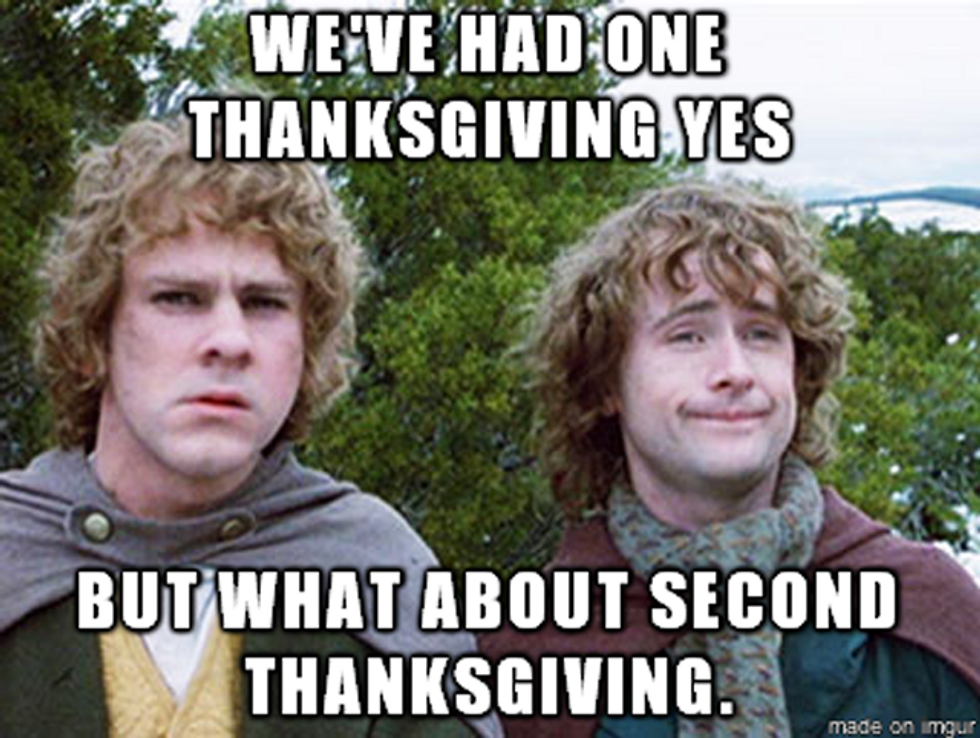 15. Now that Thanksgiving is over, you can go full on into Christmas mood