There are few things in my life that bring me a constant source of happiness. I spend most my days alone—I'm in class, walking around campus, working out, driving or doing homework. As a college student, I lead a lonely life, punctuated by time with friends and loved ones that is once again replaced with the overwhelming responsibility of 12 assignments and eight tests on the same day for five classes ("How does that add up?" I don't know either).
When I feel lost and alone, I call upon Twitter for instant gratification and laughter. Because nothing cheers me up more than a good, witty meme. They're dark, they're off-color, they're relatable and they're hilarious.
For those who have spent the last 30 years in a remote cave, a meme is defined as "an image video or set of text that becomes popular and spreads rapidly via the Internet and social media." Or, as Urban Dictionary user, Depressedhonorskid, describes it, "the real reason why high schoolers don't chug a gallon of bleach when they get home."
As a meme-lover and survivor of my bleach-drinking high-school days, I have hand-picked 13 of my favorite memes to benefit your emotional and mental well-being. (Also, peep the links in the headlines for "Best of ______ Memes" articles...you're welcome).
1. Evil Kermit




Kermit began debating with his deviant hooded counterpart on the Twitter scene in November 2016. Evil Kermit instructs him to perform lazy, unethical and harmful tasks in the interest of self-indulgence.
2. Barack Obama & Joe Biden


About the time everyone actually started paying attention to the 2016 election, memes featuring President Obama and Vice President Biden spread like wildfire. Joe is depicted as an immature, childish force with which Obama must carefully reason to prevent disaster. What I would do to have the dynamic duo back in the Oval Office...

3. You vs. "The Guy She Told You Not To Worry About"

Taking off in August 2016, this meme compares two male figures, the one on the right being the more desirable of the two. "Jim's just a friend," said Pam, after sucking his face during casino night. Sorry, Roy. Can't compete with that cute, quirky personality.
4. Gavin


The many facial expressions of Minnesota-resident, Gavin, have captivated meme-lovers and meme-makers, alike, since he first appeared on his uncle's Vine in 2013. Since then, many iterations of Gavin memes have been created to convey some of the most relatable reactions to everyday problems.
5. Roll Safe

Roll Safe coming at you since 2016 with some of the most clever life hacks around. Didn't waste an outfit if nobody saw you wear it. Can't get cheated on if you're not in a relationship. Can't disappoint your family if you've never made them proud. You can justify any poor decision or make a valid excuse for your tiny calves with a Roll Safe meme.
6. How Italians Do Things

"How Italians Do Things" is by far one of the most underrated memes. According to "Becoming Italian Word by Word," the finger purse gesture means "What do you really want?" But to meme lovers, it plays on the Italian tendency to wildly gesticulate.
7. Arthur's Fist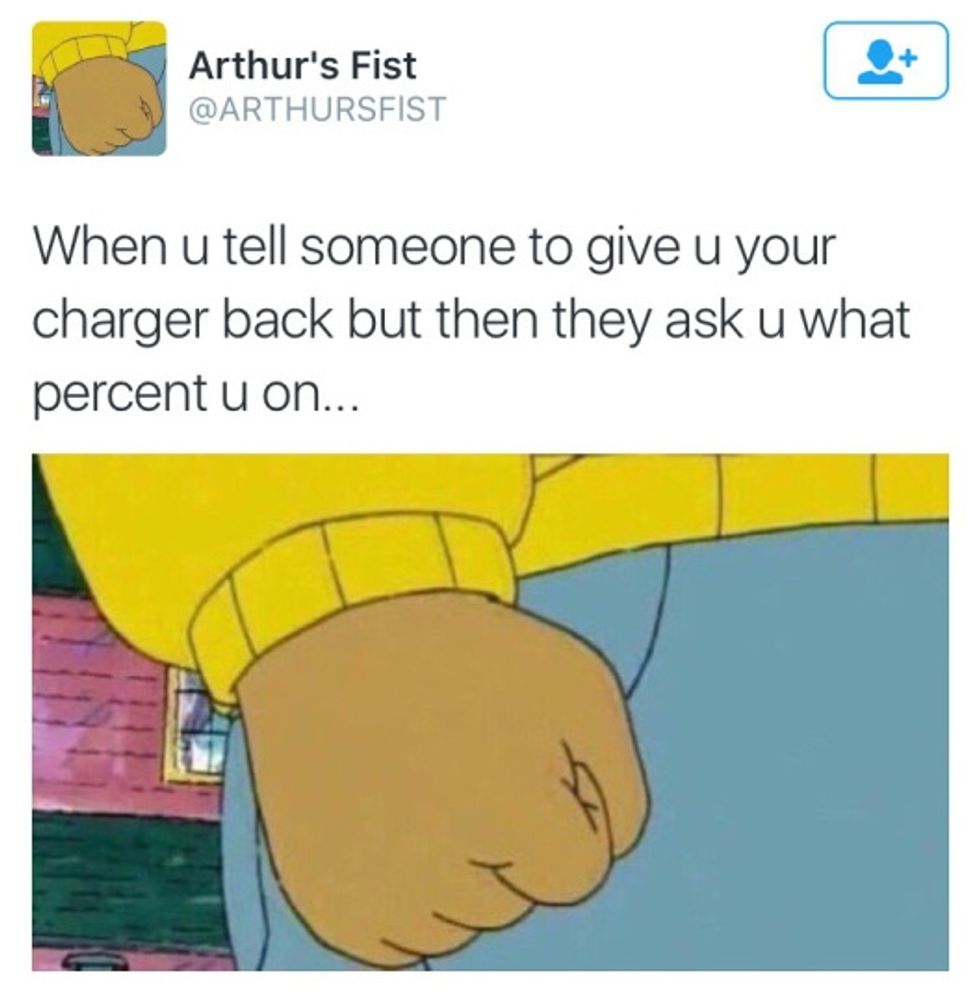 We've all experienced those frustrations that require composure and patience, but also make us exceedingly angry. Fortunately, there's a meme for that. Balling up your aggression like Arthur the Aardvark will prevent you from exploding in the face of annoying b****** that isn't worth your time.
8. Salt Bae

I'd be lying if I said that my co-workers and I haven't tried to recreate Salt Bae in the café where I work. It's surprisingly difficult to salt food with such accuracy and suave technique, but it seems to be no problem for Salt Bae.

9. Shocked Guy (White Guy Blinking)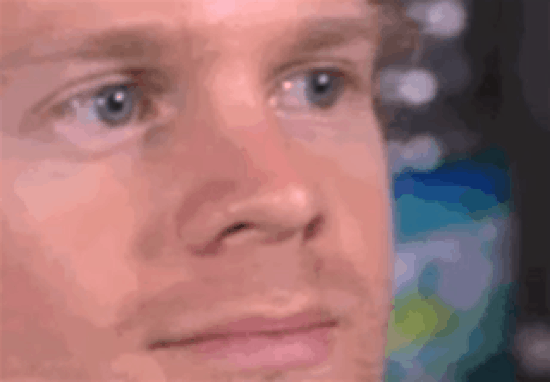 Feeling confused, slightly insulted, in shock? "White Guy Blinking" is one of the most applicable memes in my own daily life. A 44% on my physics test? White Guy Blinking. You stopped talking to him because you were "catching feels?" White Guy Blinking. You want an extra 30% off two days before the sale starts? It's a meme for nearly every situation.

10. Conceited Reaction


Oooooh, girl, I don't know about that, but I'm not going to say anything. I'm just gonna purse my lips, judge your ass and walk away. "Conceited Reaction" is pretty much my face at frat parties. Like, hunny, if you think you're gonna meet your future husband looking and acting like that, (ahem), think again.
11. Kermit - "That's None of My Business"

Another great meme for wise, conceited people who think they know best. "That's none of my business" is a perfect postscript for any insult directed toward an individual or group. Accompanying it with a cute picture of Kermit drinking tea only further softens the blow.
12. Primitive Spongebob


Nothing says adrenaline rush like an on-edge Primitive Spongebob. We often resort to our primitive selves in times of desperation. I most resemble Caveman Spongebob when I wake up, see the sun streaming through my windows and know my ass is late for class. Time to run.
13. Doge


There's nothing sweeter than the face of a Shiba Inu puppy. Give it a voice that is oddly reminiscent of the "Thoughts of Dog" Twitter account and you've got yourself one of the sweetest memes on the Internet. Wow. Much cute. Many captions. Such meme.
Next time you're feeling down about climate change, responsibilities at work or school, your failing relationship or your dying pet iguana, go to Google. In the search bar, type "dying iguana meme" or "failing relationship meme." I assure you something will come up and make you smile a bit. Maybe even chuckle in public. Because there is absolutely nothing better than being offered a meme in such trying times.

One of the more PG-rated search results for "dying iguana meme":