Okay so Shadow isn't technically mine, he's my oldest brother's cat, but as a cat-lover living with a family notorious for their allergies this was the closest thing I could get. My brother, Boris, lives in an apartment a few floors above mine so I make sure to visit, feed and hang out with Shadow whenever possible because he's become like one of my own. Originally named Peppercorn and adopted from The Brooklyn Cat Cafe, Shadow has been extremely friendly and inquisitive since the day I met him.
About Shadow:
Age: 6 years old, and 40 in human years although he doesn't act like it
Weight: 5 pounds
Where they were born: Brooklyn, NY
Favorite food: Other than dry cat food, catnip!
Current location: Brooklyn, NY
Nicknames: Cat, Bubba, Sweetheart
Best friend: My brother, Boris
Favorite toy: Any scratching post
5 Random Facts About Shadow:
Since Shadow was adopted, Boris trained him to feel comfortable sitting around his neck (like a scarf), so now whenever someone picks him up it becomes like second nature to him. Cats are similar to liquids in that sense.
Shadow, like many humans, often only wants attention when he is ignored but whenever someone reaches out their hand and makes the psst psst psst sound to get his attention, he completely shuts them out.
Shadow has a habit of plopping on the floor as soon as Boris comes home from work, laying out his tummy to be rubbed and bending his paws to amplify his cuteness.
Shadow gets his exercise by walking on a cat exercise wheel! (which is like a larger version of a hamster wheel)
Because Boris lives alone and leaves for work, Shadow assumes that the house is his own, so he has no problem making the furniture left behind his personal scratching post.
3 Places They Love To Go With Their Human:
Shadow's No. 1 place to follow someone is to the kitchen as soon as he hears the rustling of a package of treats or the sound of his dry food hitting his bowl. It's as if this man hasn't eaten in days!
Shadow knows that he's not allowed in the guest bedroom because it's reserved for people with allergies, but he likes to see if he can sneak in anyway without being caught. To his surprise, he's not as slick as he thinks.
Being the extremely loyal cat that Shadow is, he often stands guard outside of the bathroom door to make sure his human showers safely.
The Best Pictures Of Shadow Ever Taken: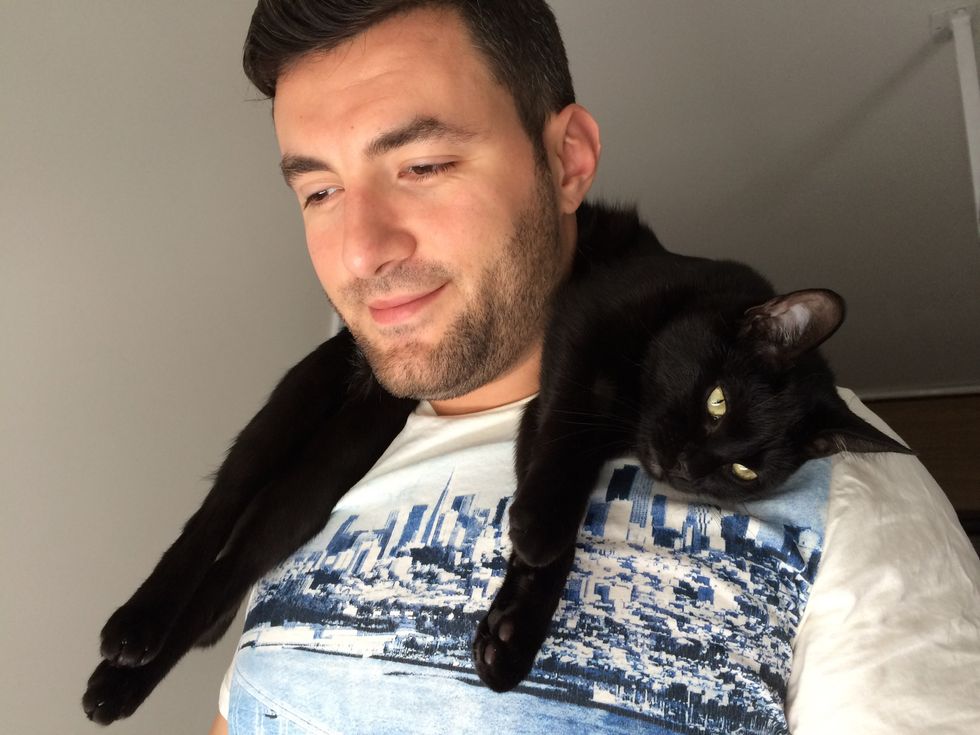 Imaged: Shadow accepting his fate as a scarf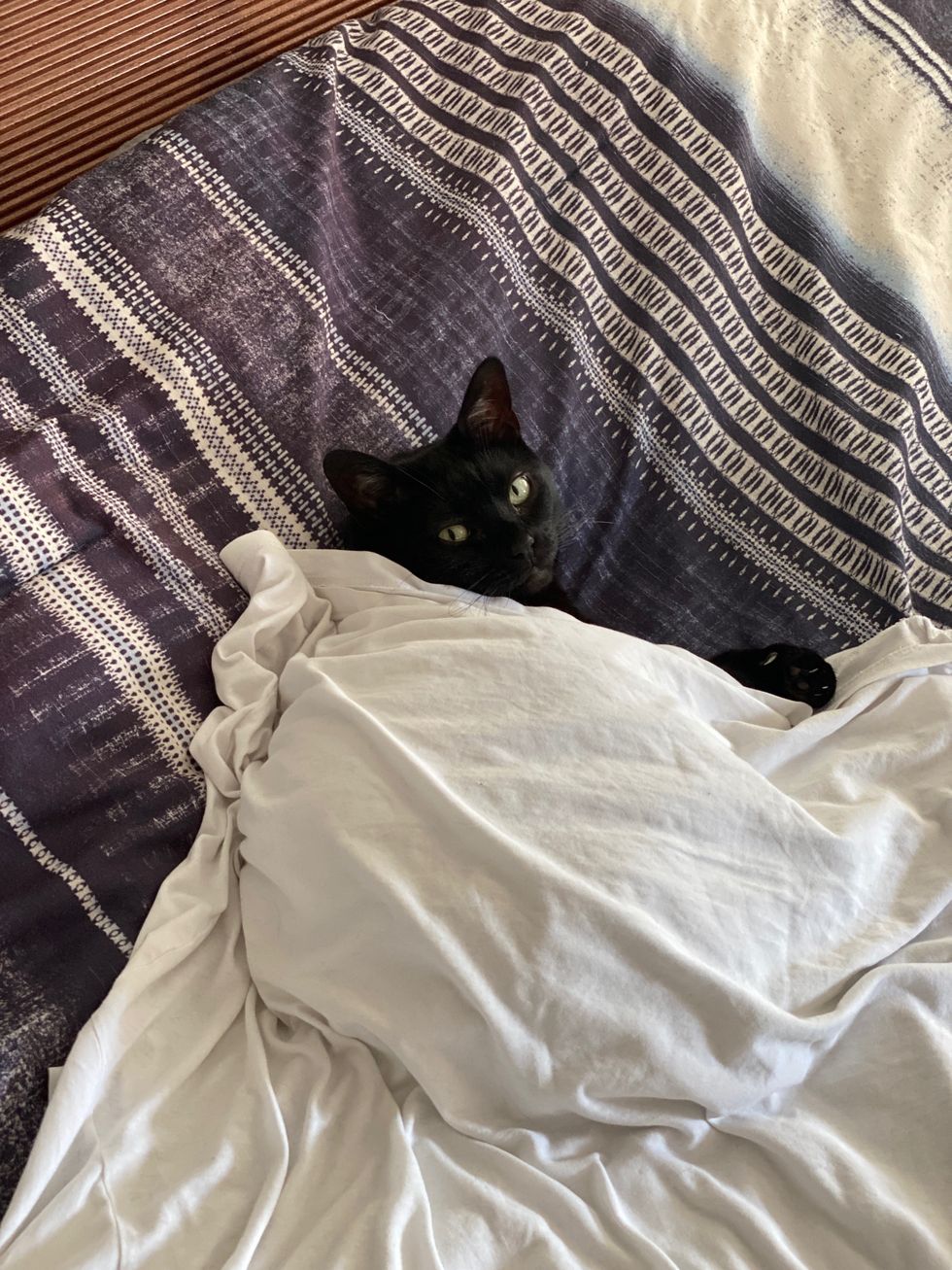 Naptime!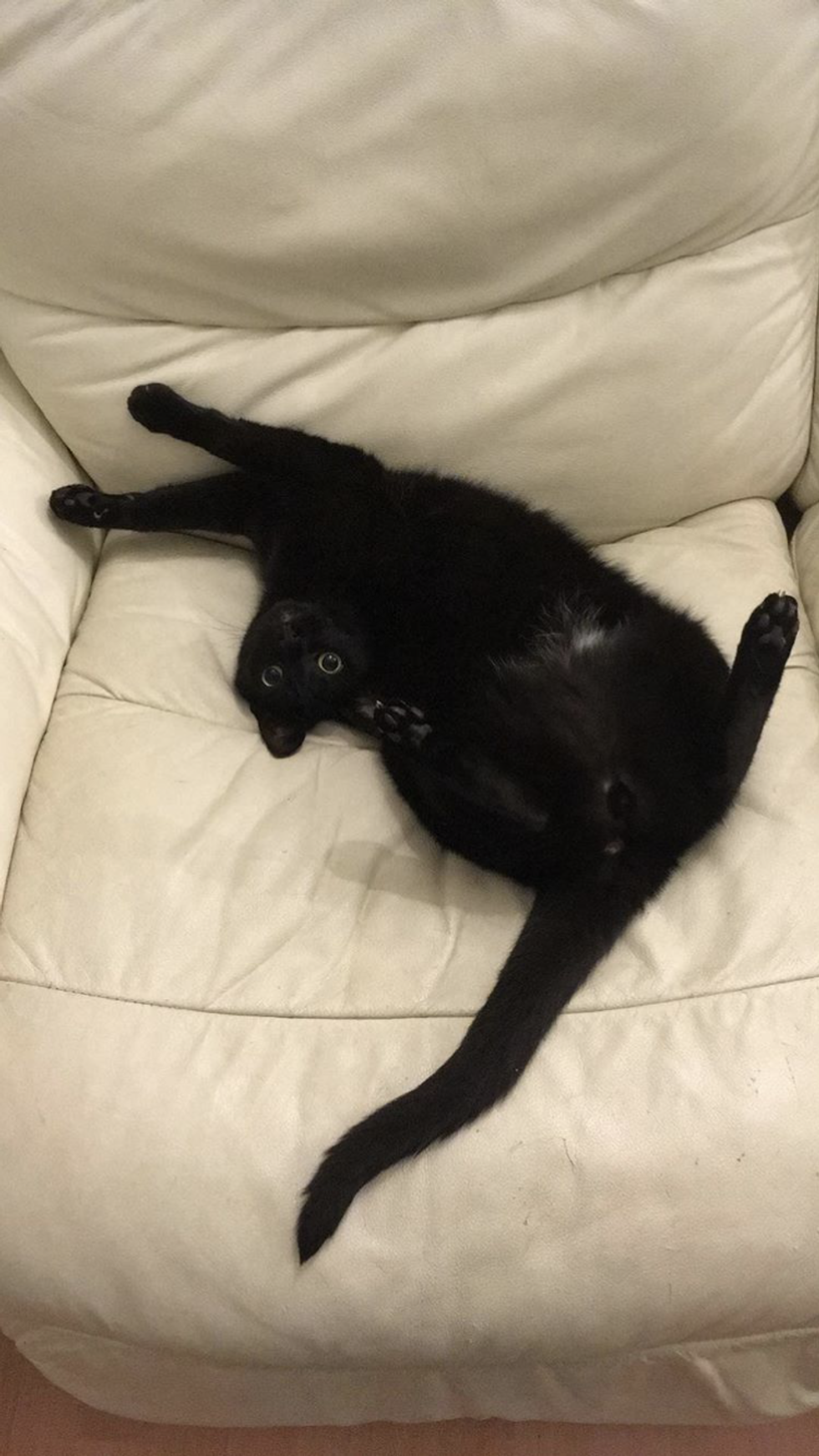 What Shadow looks like when his favorite person comes home from work. His eyes are huge here, probably full of affection!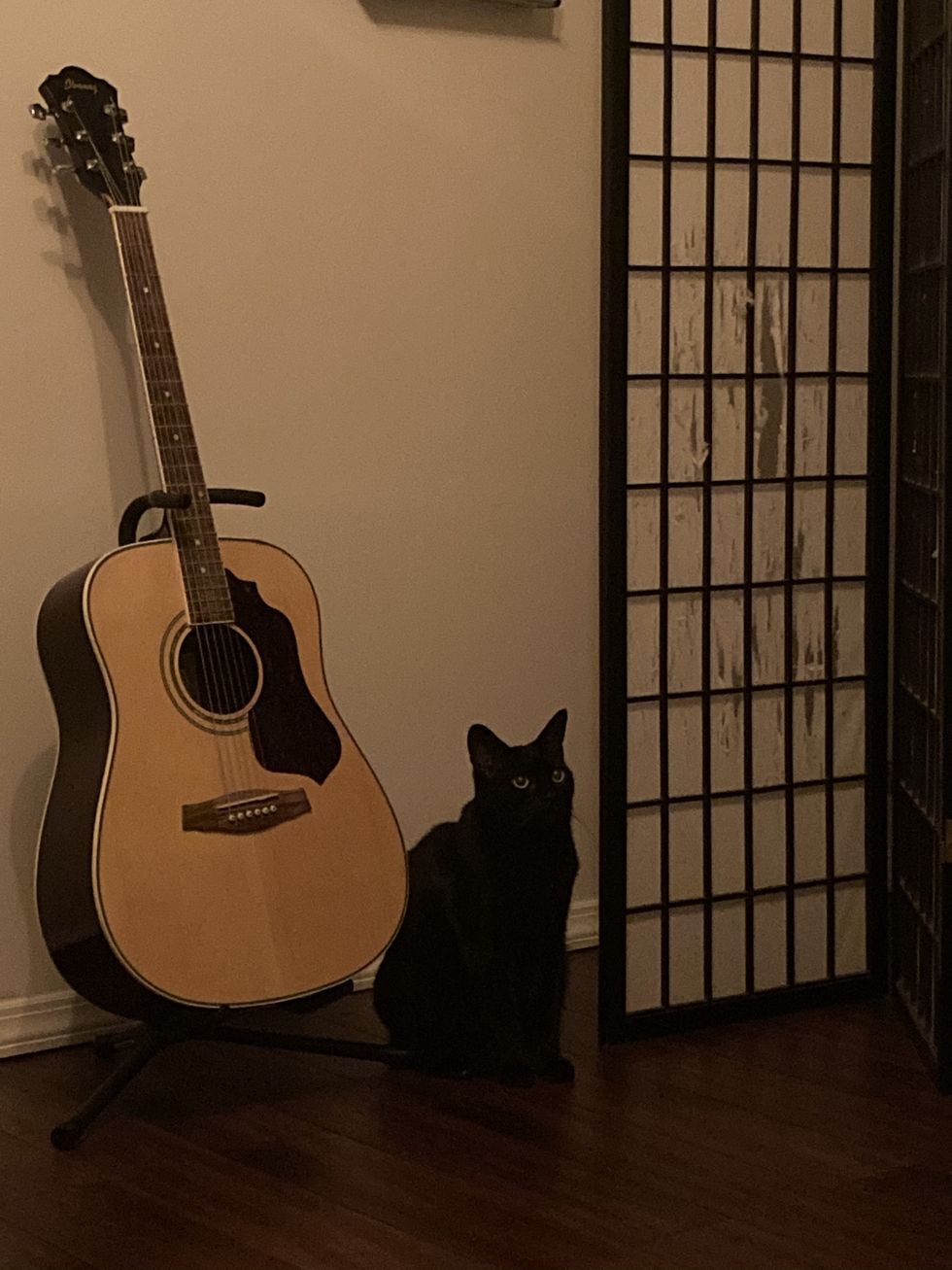 Imaged: Shadow attempting to retain an innocent demeanor at his own crime scene
The Best Videos Of Shadow Ever Taken:
Here's Shadow munching on some flowers! www.youtube.com
Shadow on his exercise wheel! (encouraged by the smell of catnip on a container lid) www.youtube.com