My date was cute and personable, accomplished and intelligent. I'll call her Jezzy. We met online, and our chats were refreshingly honest. They got deep, and deeper. Intelligence intrigues.

Eventually, we met for the first time in person. A nice little corner bistro was her comfort zone, with good food, good atmosphere, and outlandish prices. I had never been there, but anyplace where she would feel comfortable is always a good choice on a first date.
She looked at me so directly, it was disarming, but paired with such unusually direct expression of thoughts and desires, it was a turn-on. We enjoyed the dinner, with good conversation, many similar experiences professionally, and general agreement on many issues/news of the day.
She told me she had been divorced a month and a ½. I though that was quick to start dating, but different folks are ready at different times and some divorces come after long separations; I would wait on forming an opinion.
Dinner wrapped up. It was a cool night, but not too cold, so we walked around the Ohio City. She took my hand as we walked. I was hoping to find an open art gallery or such, but the only thing around and open were bars and restaurants. After making a circle, it was still only 9:30 p.m. In front of a bar, I asked:
"Want to stop and have a drink?"

"Sure."

A few steps later, as I held the door open, she said as she passed, "I'm an alcoholic."
I don't think my expression changed. I understood what she said, but it is a deep thing, an important thing. The casualness, the suddenness caught me by surprise. A few steps earlier and I would have said, "OK, let's find something else." By then we were already inside.
I wasn't sure whether to feel glad she felt confident enough to share that with me, or be pissed she hadn't told me something so major, sooner. The really deep conversations we had had made me think she had plenty of opportunity in the past. Being an alcoholic would not have influenced my decision to date her, or anyone I am attracted to. Not disclosing it until you are walking into a bar? It is not a little thing. When so much of the dating world and what I do professionally revolves around bars/restaurants and live music, it is something that needs to be disclosed early. I would find out later, it wasn't the most important thing she had left out.
We found a table in the back. I got Jezzy a lemon water and a beer for myself. We continued to talk, fairly fluently. I was looking at her lips. I think she thought I was looking at her breasts, as she kept looking at me, then down at them herself. Small but nicely shaped they were, but I was looking at her lips, to read her lips, as we talked for an hour. I asked if she was ready to go, and she said no, not yet; good enough for me. We talked for another hour, then as the midnight hour crept up on us, we headed out.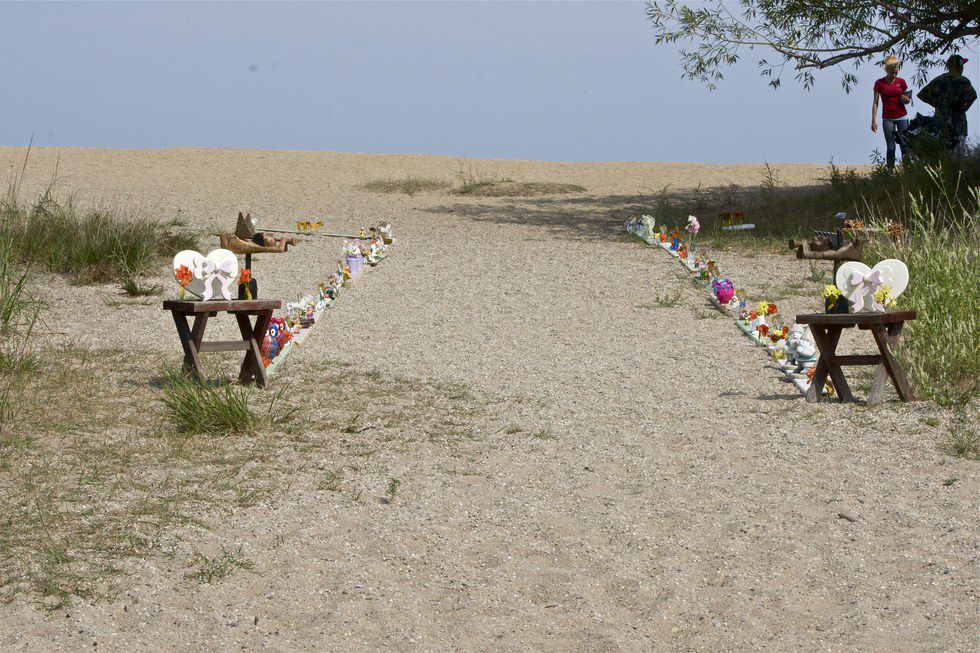 I walked her to her car. We kissed, tentatively, but that only lasted for seconds before our kisses became deep and exploring. It was getting colder, and that eventually seeped through our embrace. She asked did I want to get in the car and continue. I nodded, and we did. After half an hour, I asked if she wanted to follow me home, and she did.
I am in the dating "game" with no interest in games. I am looking for a partner to spend the rest of my life with. I have found that sexual intercourse is too important to engage in too soon. It ALWAYS changes the relationship.
How it changes the relationship seems to be in direct correlation to how strong the relationship is. After many forging experiences, the sex can be glorious, and 3D, all senses meshing in a rich meld of mind and body.

On the other hand, the less time you have been together; the less time you have forged a foundation of experiences from which to build on, the more likely that the act will change the relationship for the worse. Based on that, obviously, we did not have sex.
We finally drifted off to broken sleep around four, awake at 8 p.m. She slipped out of the bed and took a shower, though I didn't realize it until I went into the bathroom and saw the wet shower doors. We got up later, and she said since no one had offered her anything to drink, she was leaving.
I thought she had been anxious to leave, as she said she had an appointment. "My bad," I said, "Do you want …?" and gave a list of alternatives.
Coffee it was; then she said it was too sweet. She headed off and I did things around the house. Later, I got an email; she said how she enjoyed the night, wanted more and asked me more questions about my likes and dislikes on everyday things.
Then, Jezzy continued with the fact that she had just recently broken off with a married man because he wasn't going to leave his wife for her. They had been in a long-term affair, while both were married, and continued after her divorce. Then she had just decided to break it off and start dating. Now he wanted her back, saying he was going to leave his wife for her.
I read it, then reread it, thinking there is no way I read this right. The affair, the extremely condensed time frame and THE AFFAIR all took a moment for me to wrap my mind around. I ignored her questions in my response, saying only that what she had told me was a deal breaker; I had never contemplated an affair, either when married and going through a divorce, nor when single and meeting a married woman. I had had offers, I also had morals. You can say it is not that simple, but it is. There are no shades of gray in "Thou Shalt Not Commit Adultery".
I could not fathom what she was doing. If someone wants to end their own marriage, then do so – before you enter another relationship, short or long-term, with someone else. But destroying, or having any part in destroying another's marriage is reprehensible. I was sickened.
I wished her good luck and told her I did not wish to have any more contact with her. I am mind-boggled, deceived, dirty.
Thank you for allowing me to share my story with you; please share your story, with me.
"Follow me where I go, what I do and who I know;
http://songsandstories.net/myblog/feed/ www.songsandstories.net www.facebook.com/OhioIrishAmericanNews www.twitter.com/jobjr
Instagram: LiveMoreLifeBeMoreIrish