I honestly hate dating. I think it's this weird concept of going to places with complete strangers, hoping that this person will be "the one." Of course, I know it's necessary. This isn't the 19th century anymore where gentlemen had to court a woman under the watchful eye of her parents or where arranged marriages were by the dozen. Courting is no longer subtle, and in this day and age, trying out someone new is a staple experience.
The major thing I hate about dating is the first date. First of all, a lot of dating now happens online. There are a countless amount of dating sites to meet everyone's personal needs. There are sites for the hopeless romantic of a farmer. Don't believe me? Look it up. Most of us won't live that moment in your local coffee shop where you make eye contact with a perfect stranger or you accidentally touch the cute barista's hand and they write their number on your receipt. Instead, we are left twiddling our fingers underneath the table, waiting to see if the person in question really matches their profile picture. Then they show up, and you're either terrified or pleasantly surprised. If the person matches up picture wise, then you're in the clear right? Not exactly.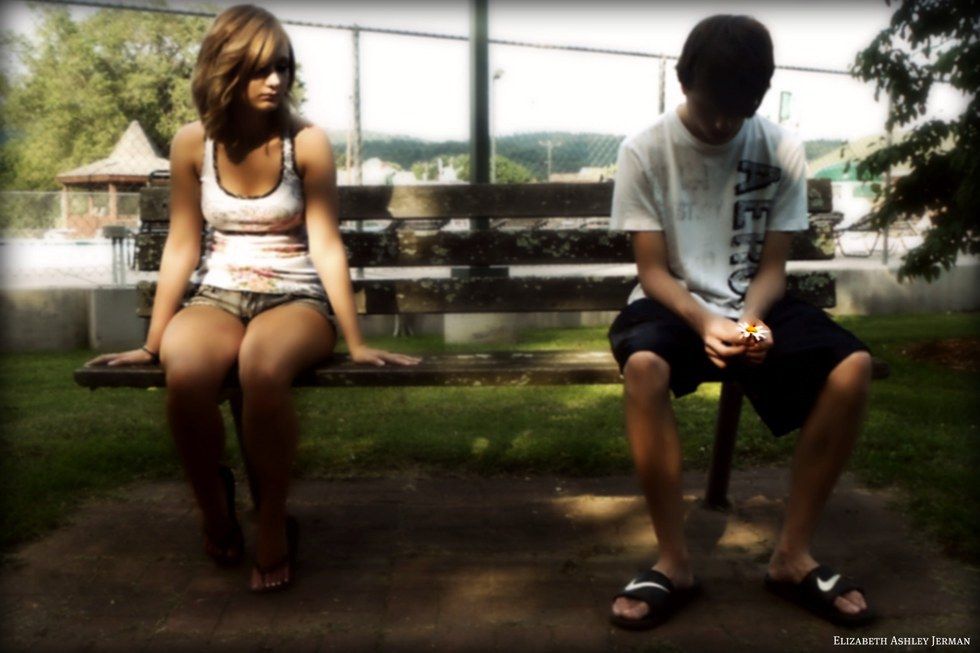 With the arrival of the other party comes the pressure to act perfect. Think about it. When was the last date you actually acted like yourself? That's right. I mean, pigging out, not having to watch what you say, being the geek you know you are. People use the first date to set a precedent for the future. We as humans are judgmental, so we'll be tip-toeing on eggshells the entire time. They say something you don't like, but you nod and agree to get in their good graces. You want to say a joke, but you're not sure if it's treading the waters, so you don't. You watch what you eat. You say everything you can to impress them by elaborating the truth just a little. Where does that take you down the road when you're on your third or fourth date? I'd like honesty way more than being spoon fed words that don't really matter to the other person.
Most people aren't very lucky to find "the one" in one go. That means multiple dates that can span for years. That's a lot of moola, especially for men. Unfortunately, there's this social stigma to have the guy pay for a date. Now some guys don't care about this, and that's cool. It's an awesome way to be polite, but I don't think it should matter. If we go by that standard, how do girls show their politeness? Showing up? Split the bill, or if the girl wants pay, let her. Still, it is a lot of money invested in many different people who may or may not even want a second date.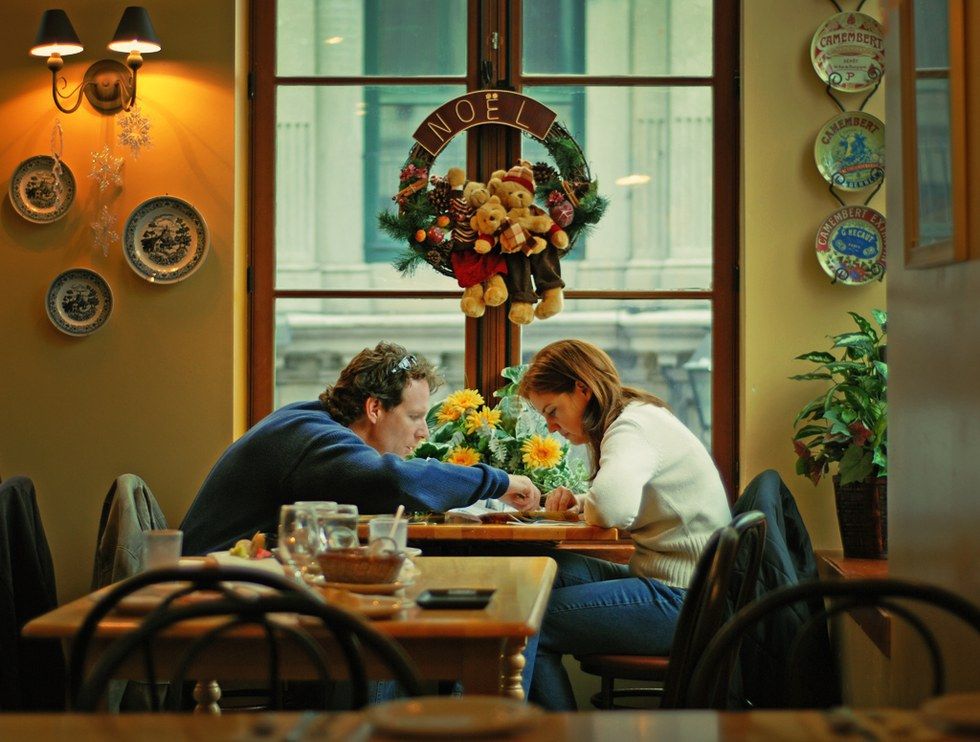 It's also time consuming. I know it's a little harsh to say that, but it's true. I'm not talking about the meet ups that go well. A good date, whether or not it goes somewhere, is still a happy memory made, but not every first date is picture perfect. Sometimes you soldier on despite wanting to go back home to watch some Netflix and sip on a glass of $3 wine. It's almost like being free of chains when the bill is brought to the table or when you feign having twisted your ankle roller skating.

As much as I hate the experience of a date, it's inevitable, and my need for someone to love me is greater than wanting to avoid it. Until I strike lucky in the bottomless pit of Tinder, I'll push forward in the great race for love.