Summer 2016 has arrived with the long awaited 2016 Summer Olympics In Rio De Janeiro, Brazil! The Opening ceremony started Friday, August 5 has kicked off to a great start. So far I am basing all this off watching what I can online, because, I do not own a television. How disappointing. But, I am hoping to return to my hometown and start watching soon. On Friday night, while the teams were walking for their countries I was on the phone with my dad and he questioned in a slightly surprised way, "they have a refugee team"?! I also became confused. In my mind, I was in awe. I thought about all of their hardships, determination, and strong will they had to make it out of political war and terrorism. All of these athletes have a special life experience many of us would never have.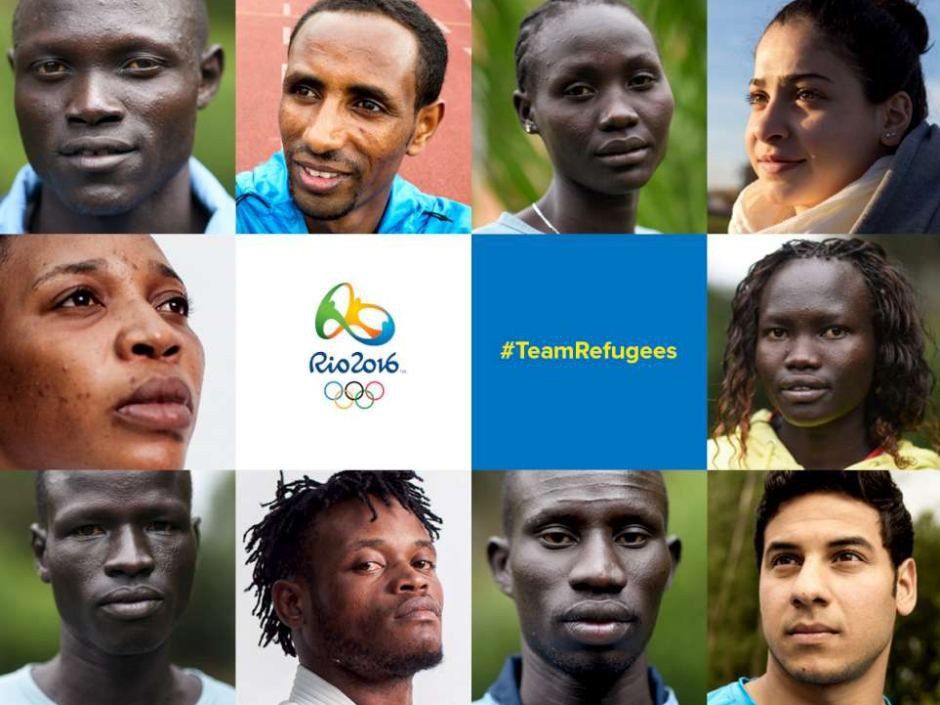 Who are these astonishing competitors?
Anjelina Nadai Lohalith (Ethiopia) (Track & Field)
Yusra Mardini (Syria) (Swimming)
Rami Anis (Syria) (Swimming)
Popole Misenga (Congo) (Track & Field)
Yolande Bukas Mabika (Congo) (Judo)
Yonas Kinde(South Sudan) (Track & Field)
Paulo Amontu Lokoro (South Sudan) (Judo)
James Chiengjiek (South Sudan) (Track & Field)
Yiech Pur Biel (South Sudan) (Track & Field)
Rose Nathike Lokonyen (South Sudan) (Track & Field)
Each of these competitors as refugees have probably surpassed more adversity than many of us. As I watched the recording of the Refugee Team walking, I was proud of our humanity and its kindness of giving the team a standing ovation. Living in a first world country, we mostly see terrorism and political war, on TV or the internet. We can feel many emotions of sadness and pain but never as much as the refugees. We never really get to meet them and see their personality because they are being tortured and masked away. This refugee team shows their amazing willingness and prevalence they each have to be an Olympic athlete. After years of running from rebels, terrorists, and the government, they can be as normal as possible. Hopefully in every upcoming Olympic Games they will have an on going team of Olympic refugees.
I appreciate the actions of the Olympic leaders and sponsors to provide us with a strong teams and giving them a chance to shine. With all the crisis in recent events we need an uplifting and heartwarming welcome into our world.