I am a 16-year-old girl. I am 6'0, and I weigh about 245 pounds. That may seem like a lot, but it's really not because it's distributed through six whole feet. I am not skinny, but I love my body. I love every curve, and though I would like to tone up, I am perfectly content with my body size.
However, I'm a 16 year old girl. I do have poor self-image sometimes, and when I'm standing in a department store looking at all of the beautiful dresses and undergarments, I get discouraged. You see, in the world of fashion, I am plus sized. I wear a 3XL in most sizes and a size 18 in jeans. I can't shop in the aisles and aisles of clothing racks as my friends, but instead, I have to go to the small section of the store full of neutral colors and long sleeves marked "Plus size fashion." I have to special order most of my clothes because stores don't sell plus sized clothes that look anything other than boring and sad.
Clothes that are designed to keep you from standing out in a crowd, because being chubby is something society looks down on. Yet they cost so much more. Some clothes can cost as much as $40 more than the same garment at another store that is "normal" sized. I hate to say that it's "society's fault," because that seems to be the easy way out. However, little girls are flipping through magazines and seeing fashion shows of models that are scary skinny and they think that's what beauty looks like. When in reality, beauty comes in all shapes and sizes, and we need to realize that.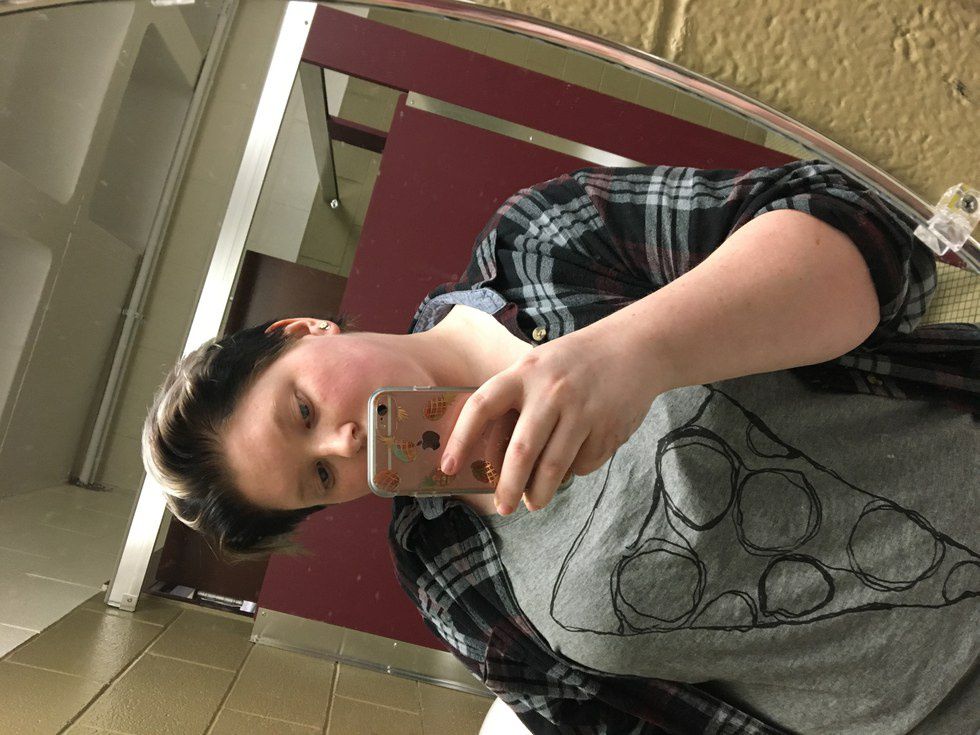 Today is November 26th, Black Friday. I drove almost an hour to the nearest mall with a pocket full of savings to get some cool deals on a really nice set from Victoria's Secret. I've never tried to get bras from there so I hopped in line to get sized. After waiting for almost 45 minutes, I was finally sized and with weary eyes, left the store. I was told that I was too big for their items, as the biggest size they make is a 38, and I am a 44. As you can probably imagine? I was heartbroken, but I picked myself back up, dusted myself off, and went to another store. There I saw racks and racks of beautiful lace bras and some rad sports bras only to find that they went up to a size 40. I found the 42+ size rack (which was quite small) and quickly became discouraged again when I again saw nothing but neutral colors and solid prints.
This happened at 3 more stores.
What I'm trying to get at is, please don't let the world continue to live with this stigma that short and skinny is the only way to be beautiful. We are all different shapes and sizes, and you can't change that.