Dear Alanna,
Hey there, kiddo. This is you from the future. I know you're so stubborn that you probably won't listen to your 23-year-old self, but just hear me out, okay?
You're about to start college! Yay! Congratulations! I know you're really scared and excited which causes you many bouts of nausea, but don't worry. Once you start walking those halls you'll realize you have nothing to fear except midterms. (Also the smell of classrooms after a class full of boys leaves, but just sit near the door and avoid the engineering lab at all costs.)
Your life is about to change in a big way so here's some advice from the person who knows you best (other than your therapist, but we'll get to that later):
1. You're taking too many credits.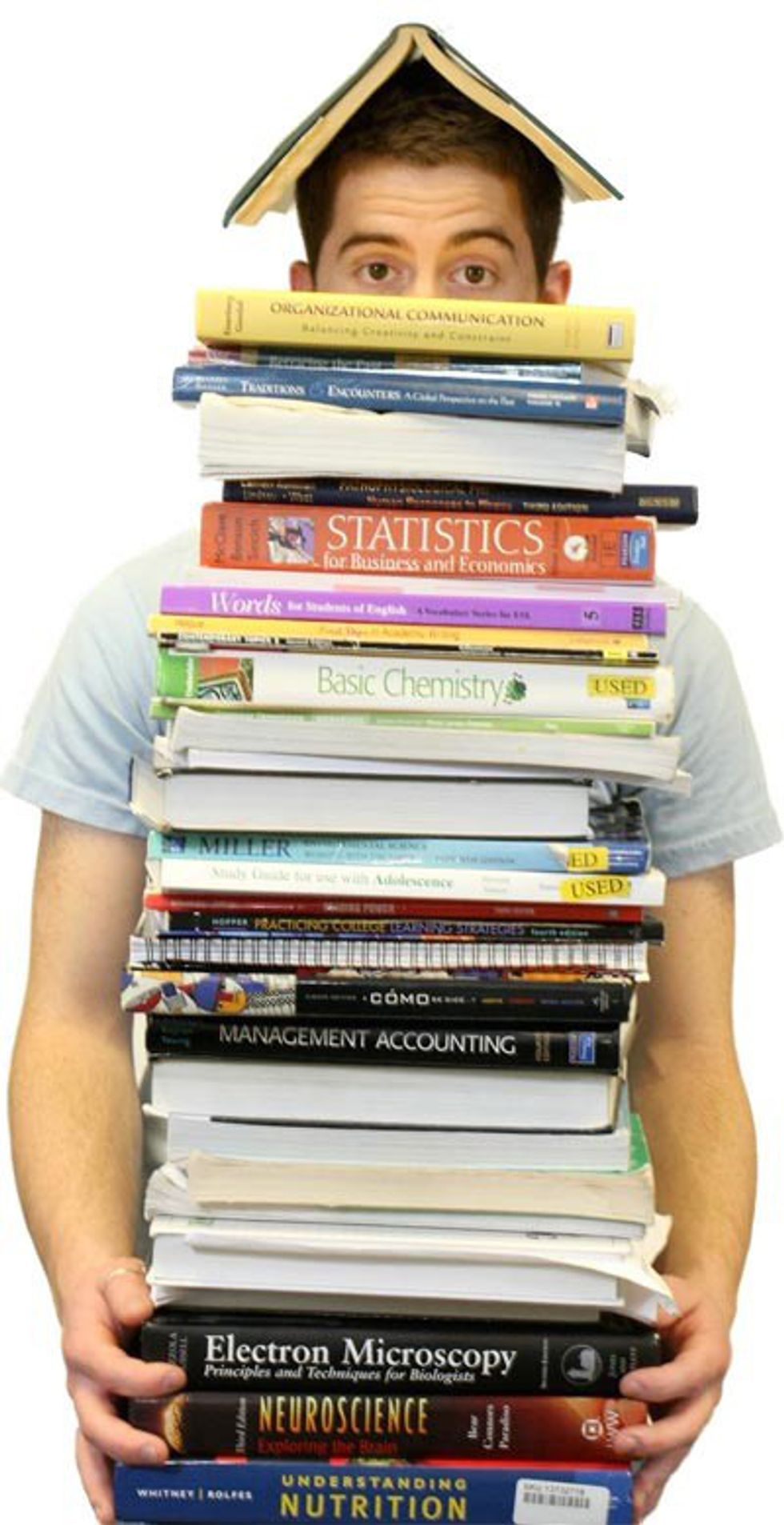 I know you're a perfectionist and feel like you can take over the world (which you totally can), but you're just starting out so you need to let yourself relax and enjoy your freshman year as much as possible. Some kids can take 18.5 credits while working, being involved and having a social life, but this isn't high school and you're going to wear yourself out if you don't slow down. Drop down to at least 15 credits and enjoy this time.
2. Live on campus this year.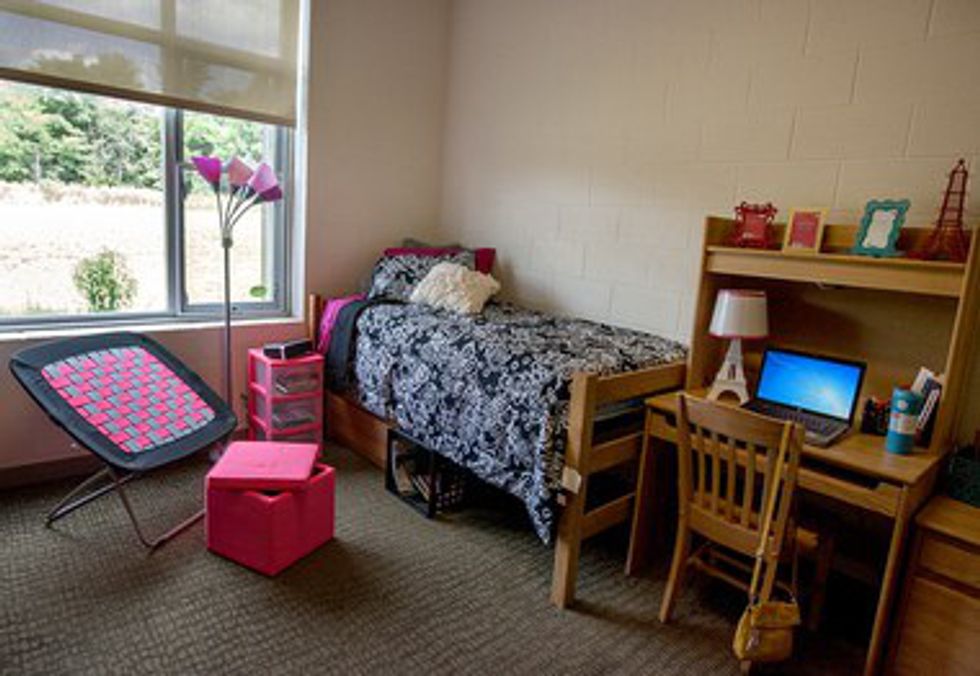 You've never been keen on sharing spaces with people you don't know, but college is not like summer camp so quit the superior "I'm-an-adult-and-too-cool-for-the-dorms" attitude or you're going to really regret it. You think freedom and happiness is living with your high school sweetheart in an apartment off-campus, but spoiler alert: you won't be with him by Halloween of your sophomore year and since he's not going to college, it's going to be impossible to indulge in the whole "college experience" while everyone else in your classes are making friends and having fun in the dorms. I'm not even going to start about how you should've listened to literally everyone in the world when they told you not to bring your high school boyfriend to college because frankly, you're being a total jerk at this age and you probably wouldn't listen to me if I hopped in a time machine and smacked you in the face. (P.S. That technology doesn't exist yet, so it's still just an expression. Don't get all excited about heading back to see Woodstock or whatever.)
3. Join every campus club/activity you possibly can.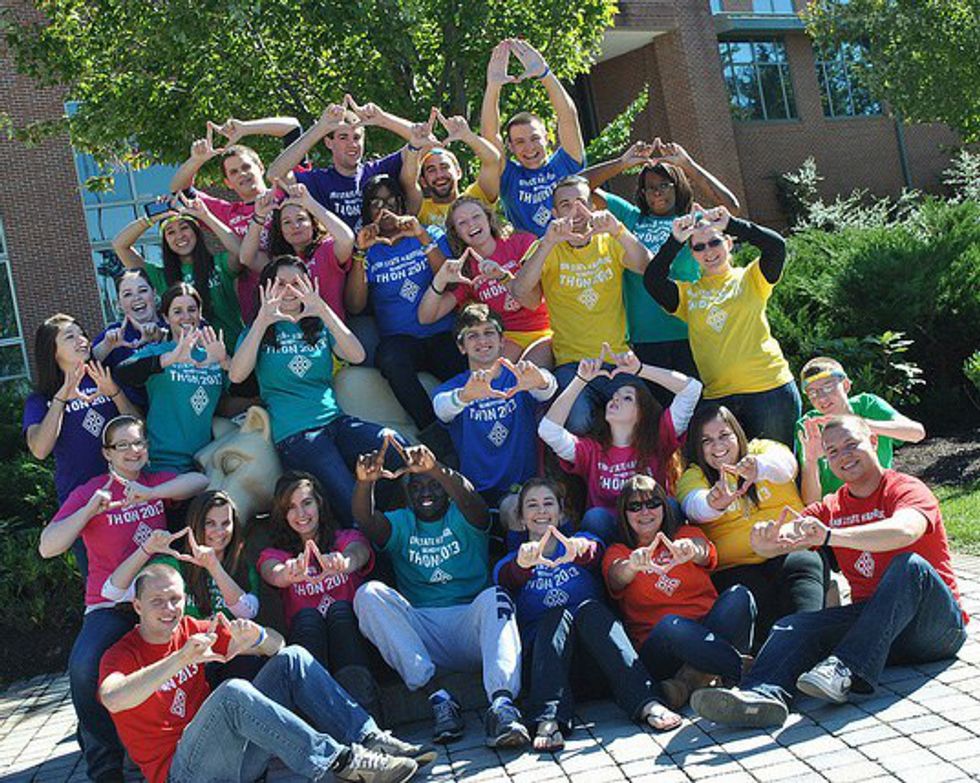 I know you're in THON but so is everybody else at school and your campus has so much more to offer. Even though you think you're not a "joiner" type person right now, you absolutely are. Not only are these things going to look great on your resume, but you're gonna make a load of friends and eventually settle into a group of people who share your interests. Once again, you're not too cool to participate. You're not even cool enough to have the confidence to wear dresses to class, so don't even try to defend yourself.
4. Go around and meet every professor in the department of your major.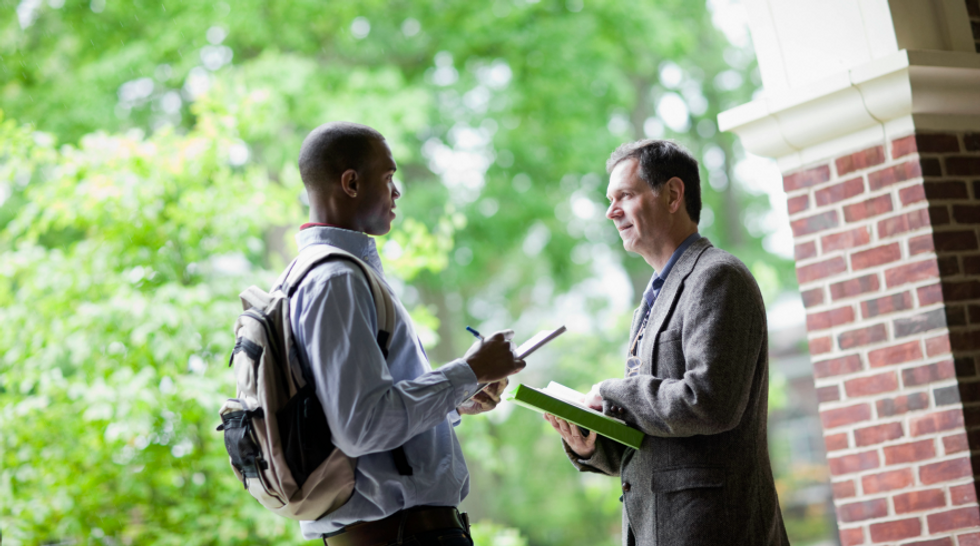 I realize you're very shy at this time and you don't think important teachers have the time or concern for a freshman, but you're wrong. They do care (at least most of them do), and you'll be really glad you started building relationships with these people so soon. They'll be impressed by your go-getter attitude and you'll eventually be in most of their courses which will make life easier because they'll already know you when you come into their classrooms. There's so much you don't know about your major and meeting with them will give you many opportunities you wouldn't have known otherwise. (Also, your undergrad advisor has no idea what the hell she's doing and I honestly think she drinks at work.)
5. Publish your damn paper.

You have no idea what I mean, but you're going to soon, and when the opportunity comes, don't blow it off because the academic journal requires at least 15 pages and you "don't feel like it." That's stupid. Stop being so stupid.
6. Start dating other people.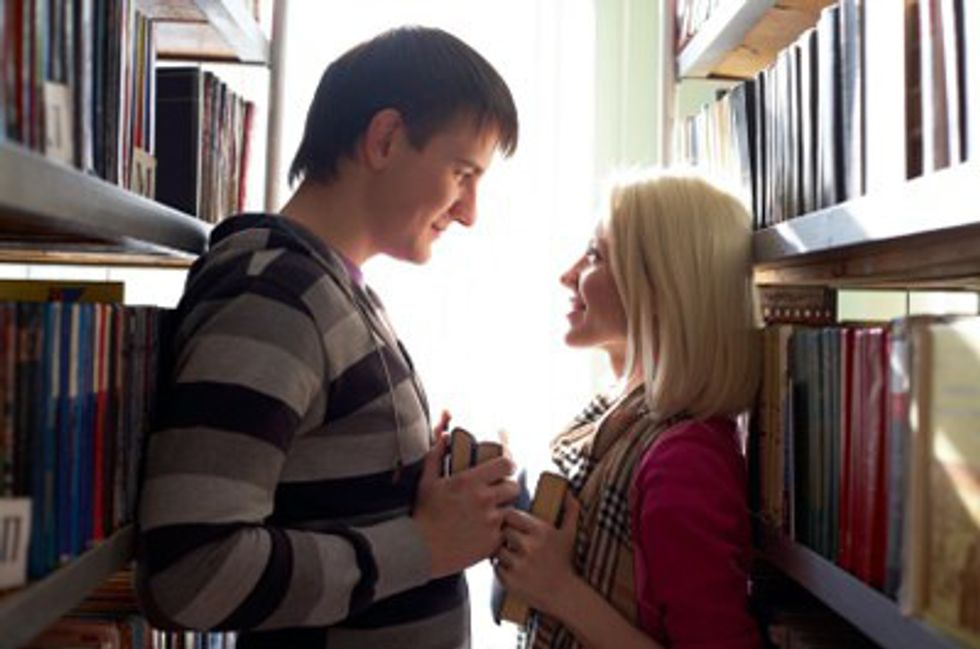 I know I said I wouldn't get into this, but you really dropped the ball here. You think you're so in love with your high school boyfriend and you are, but everyone is right about him and you're making a huge mistake. I'm not saying you should run around school slutting it up, but you've never even gone on a date with anyone else and you should experience that. Honestly, you shouldn't really be in such a serious relationship in your freshman year. You should be socializing with other guys but also focusing more on your academics than your boyfriend. I'm not going to tell you the details, but he gets you in trouble and he continues to be a burden on you even four whole years after you break up. Taylor Swift will come out with a song soon called "I Knew You Were Trouble" and you'll listen to this over and over, kicking yourself because you knew he was in trouble. Seriously, stupid, stupid girl.
7. Finally, don't let the stress overwhelm you.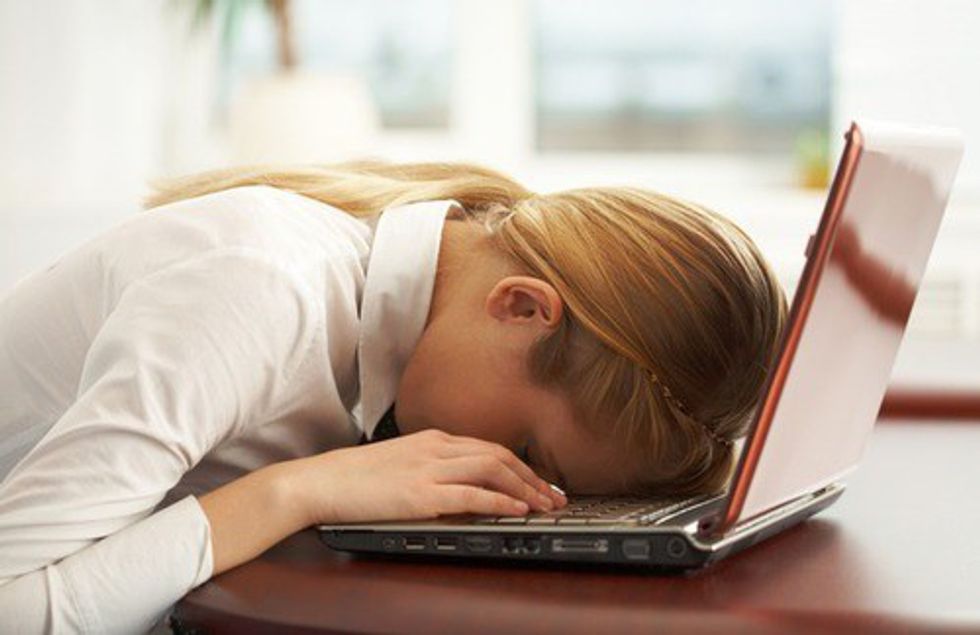 Look, I know things seem crazy right now and as your first year of college presses on, you feel like you're slipping at times and like everything is piling up. You feel overwhelmed and think you can't handle everything you have to do (all of which, if you listen to the aforementioned advice, wouldn't be such an enormous list), but you're still learning your way around this new world and things aren't as bad as they seem. You're too proud to ask for help so you allow yourself to drown in all your responsibilities. It's fine, you're only human, but you need to know that no matter how much stress you're under and no matter how bad things seem, you are strong and wonderful. Your hard work is not in vain and you are not hopeless. Your life is precious, you are worthwhile and you need to remind yourself this. You need to remember what all the hard work is for. Remember your purpose and the dreams you have and understand that everything is going to be okay. Don't be afraid to ask for help. When you start feeling beleaguered by life, reach out to your friends and family and even your professors. They all will come to your aid and help pick up the slack. You'll be happier too because in addition to your lighter load, you'll remember the gigantic support system around you and you'll be grateful for all the people in your life who love you and just want to see you succeed.
Well, that's all I'll tell you for now. I wish I could get this letter to you in time, but you'll have to experience all your mistakes because like I said, time travel doesn't exist yet.
That sucks, right? Like, they've managed to make cell phones and computers that use your fingerprints instead of passwords and cars that drive themselves, but somehow time travel isn't possible? So many useless things happen in the next few years of your life, and you'll love most of it but it's all pretty useless.
So even though you won't read this, hopefully other kids entering college will and be helped by the advice. You'll continue to learn and impart your knowledge upon anyone who will listen, but one thing I'll say is that college is going to be amazing and worth every minute. You have a pretty great life at 23 and despite the occasional lows (many of which can be blamed on your new car), life continues to get better. Enjoy every moment, kiddo. You're in for one helluva ride.
Sincerely,
Future You
P.S. Pop culture gets really hilarious in the coming years. You think Kanye can't possibly get any crazier, but oh my, you are in for quite a treat.