Dear Company,
Tradition.
I remember sitting in a car one cold morning next to Ella. I expressed to her my interest in acting, and she invited me to check out Company. Now, I hadn't given theater much of a thought, for I was focused on being in front of the camera. But as work in the city was slim, I decided to give Company a try.
After receiving a part in the "Adult Ensemble" of Bye Bye Birdie, I regretted waiting a semester to join Company. So many friendly faces welcomed me to the theater every day after school. I slowly became friends with not just people in my grade, but those in grades above me. These friendships allowed me to get more connected on both campuses, thus making my transition into high school much easier.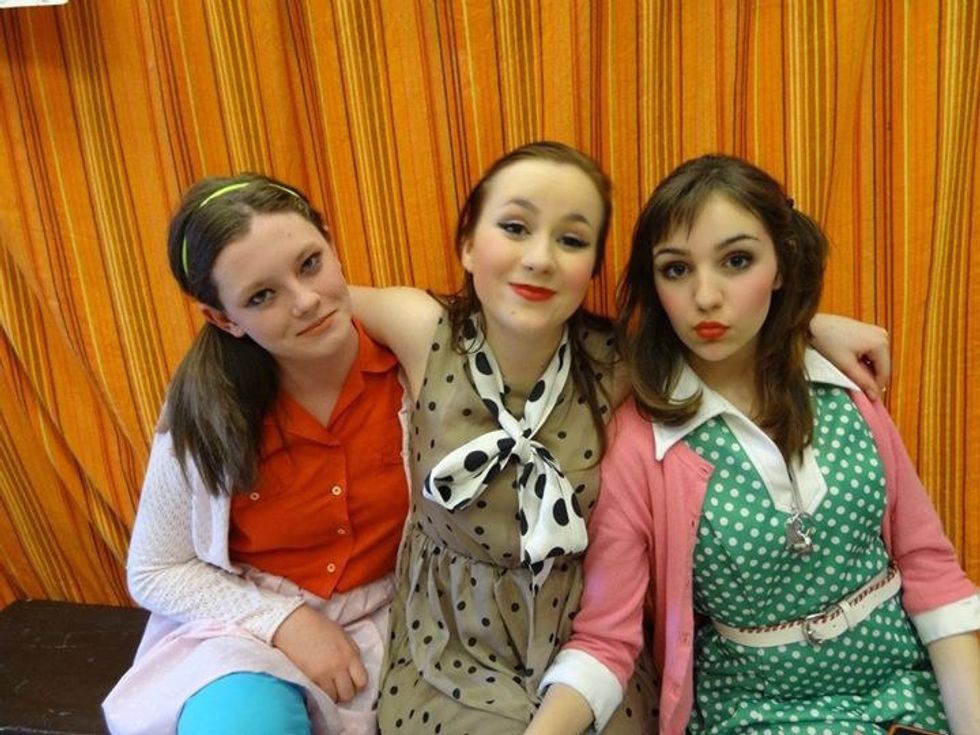 Though the show came to a close and I had to say goodbye to the seniors I barely knew, I couldn't wait for the next show. The Company withdrawal was real over the summer, but luckily I was once again under those burning stage lights come fall, with friends old and new by my side.
My second year in Company introduced me to shows like The Crucible and As You Wish. There were times that I debated taking bigger roles in community theater productions, but something about Company made me stay. And I'm glad I did for these two shows, because they gave me some of my greatest memories. I still can't believe Alessandro walked through that wall during one night of The Crucible and that we played Fun Run in boys leads all throughout As You Wish. My butt was sore for weeks after my fellow Puritans and I sat for hours on those tiny wooden benches. And you know what, I'll never stop being desperate for Wesley's love. Maybe some day he'll LOVE ME.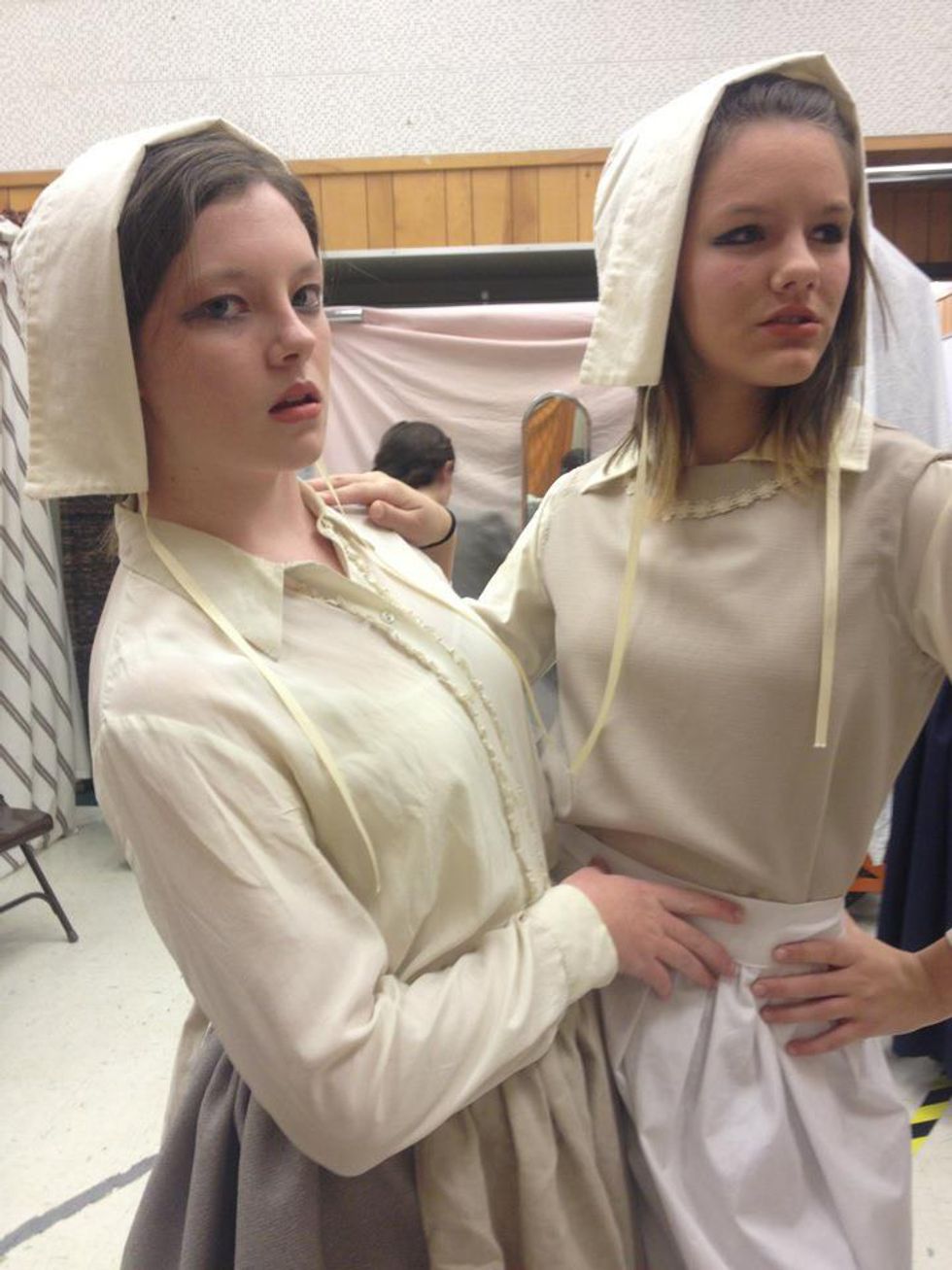 But with those good memories there come some not so good ones. After not getting a role in Clue: the Play, I decided to give community theater a shot. Upon receiving a role in Willy Wonka, I took a break from Company and continued acting outside of school.
I will never be upset for performing in Willy Wonka, but I will always be a little hurt by how members of my Company family shunned me. I remember people calling me a traitor for leaving for a semester. I thought I was in a family that would support me no matter what I endeavored, but during this time I felt like I was kicked out of the family. This was not the Company I knew.
Returning spring semester, I was hesitant. Excited to be apart of Legally Blonde: the Musical! I tried to reconnect with my friends. But somehow I still felt quite distant. Fortunately, those feelings faded as rehearsals began, and I felt so much better that I was able to find my place in Company once again.
And I'll never forget closing night of that show. I showed you all a side of me that you didn't expect to ever see. My wild side came out, and you appreciated me and my entirety. That night, I knew God called me back to Company for a greater purpose.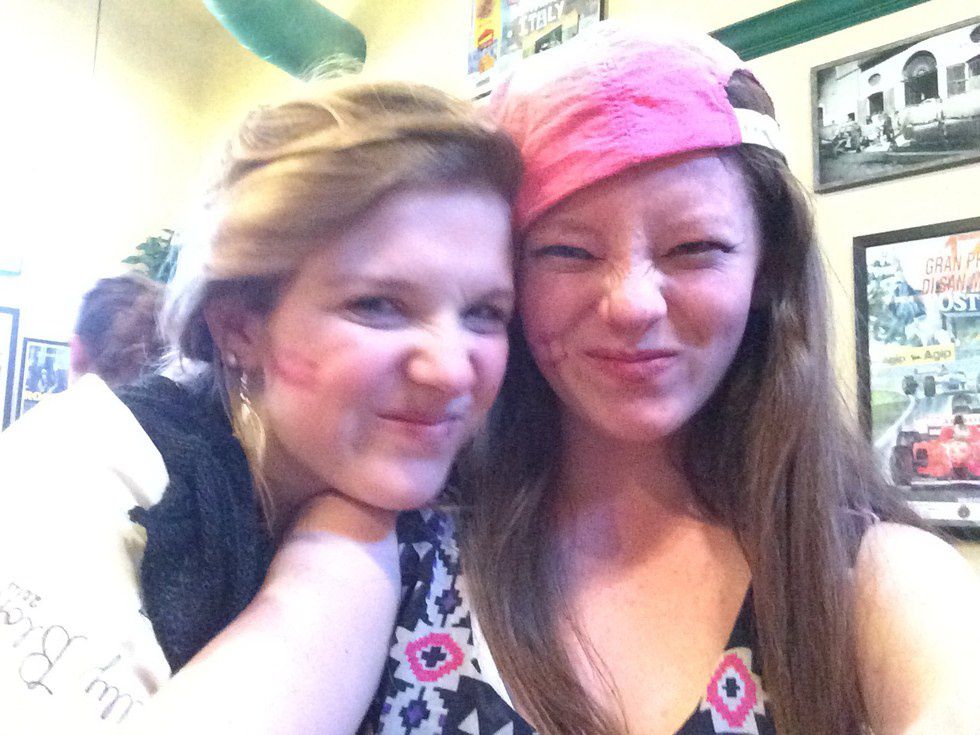 This purpose became known to me as I was elected Vice President my senior year. Leading Company beside one of my best friends was something I never imagined would happen. Little freshman Kellie had no idea that she'd be leading a group of amazing students through the "shows" of senior year. I can't thank you enough for giving me the opportunity to lead you all.
Speaking of senior year, this was the year that Company meant the most to me. After experiencing a medical scare, I grew very distant and spent most of my time in the theater because that was the only place, besides home, where I felt safe. It was there that I didn't have to worry. I could be comfortable - a feeling I struggled to come to terms with until halfway through senior year. I thank you all for being there for me during this challenging time. Whether you knew what was going on or not, you helped me heal.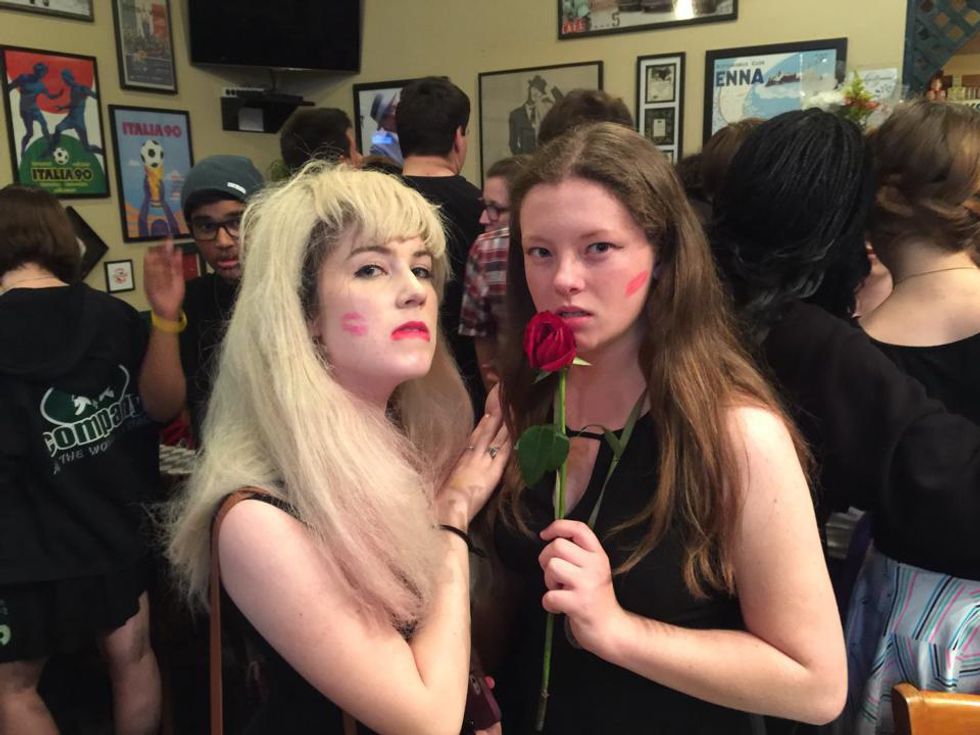 As the curtains closed on my time in Company, I left with the best memories and friends I could have asked for out of high school.
Thanks to Company, I ate several baguettes from Panera. I received rides to and from rehearsal and Pleasanton. I learned new skills in different areas on and off stage. I gained dates to Homecoming, Prom and Senior Ball. I became the Mother of Company and took new members under my wing. I got lipstick on my bonnet. I strengthened my leadership skills. I made people laugh daily. I earned friends who would be there for me after we all got our diplomas. I made memories that I would give anything to relive once again.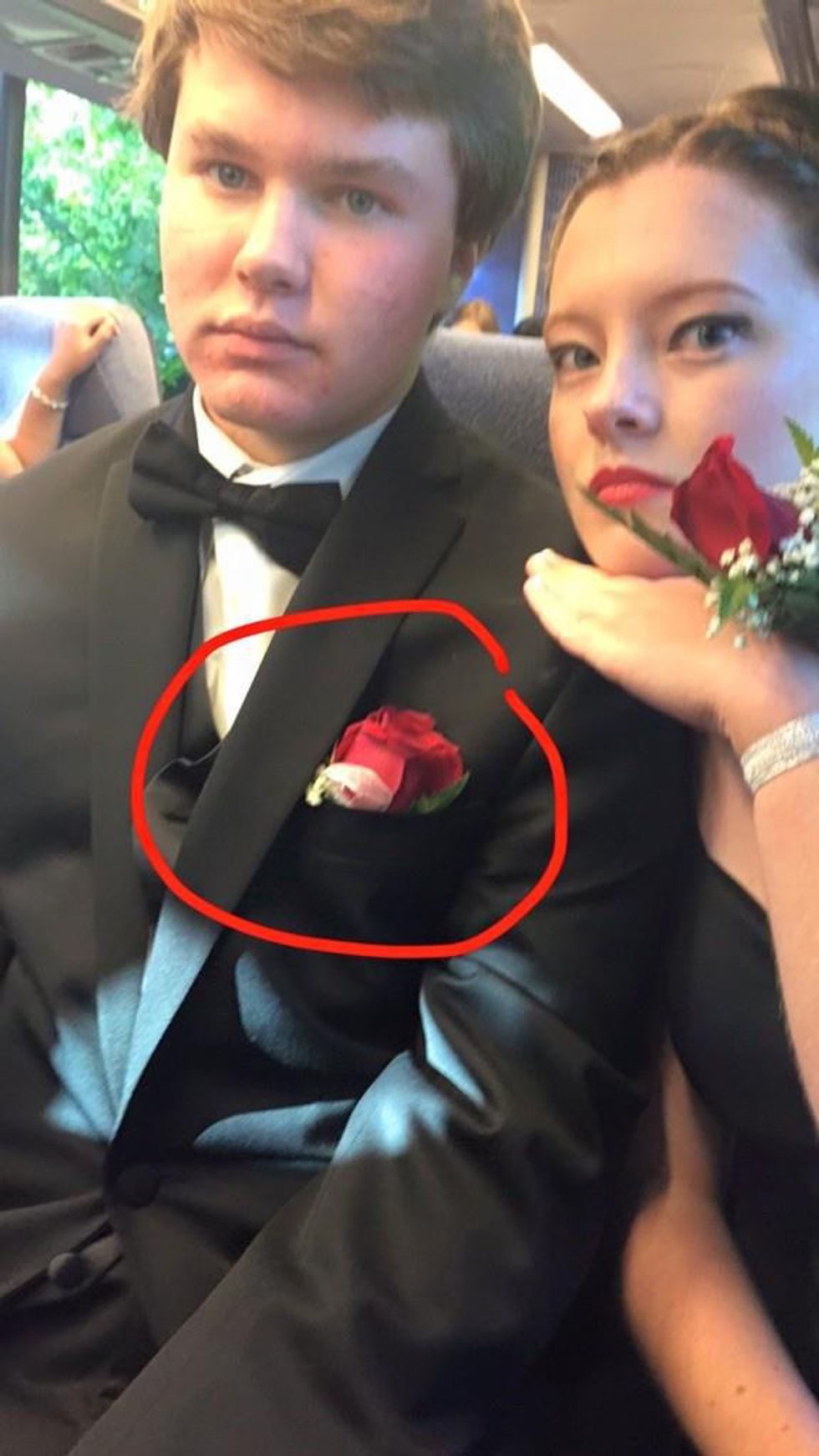 Thank you Company for allowing me to grow and accepting me for me. As I continue to watch theatrical productions, big and small, I will always be reminded of the time I spent on that little wooden stage with the most wonderful people in the world.
"But that's all one, our play is done,
And we'll strive to please you ever day." – Twelfth Night