Dear Formal Education,
Every year around the time of late summer, all students in the United States must condemn themselves to the rigorous teachings of the formal education system. Here, students must go to a building and sit for long hours to attempt to learn, or really attempt to memorize, certain subjects of which are deemed important and a requirement to pass. Many of these subjects must be taken and passed in order to graduate. After each year, much of this information is lost over summer break anyway. So I ask, why must we endure this great pain that we students are forced to go to?
There are possibly many answers to this question; however, some may have the preconceived notion that school is vital to growing up and maturing that cannot be gained by simply not attending school. Now I do not believe schooling is wrong and should not outlawed, I just simply have come to the consensus that the WAY schooling is done is wrong. From a vey young age, American children are taught many different subjects ranging from spelling and grammar to simply mathematics. I have the thought that there is that point in schooling when the student no longer learns material that will help them, but instead is forced to memorize a range of academic subjects for a reason that I cannot discover.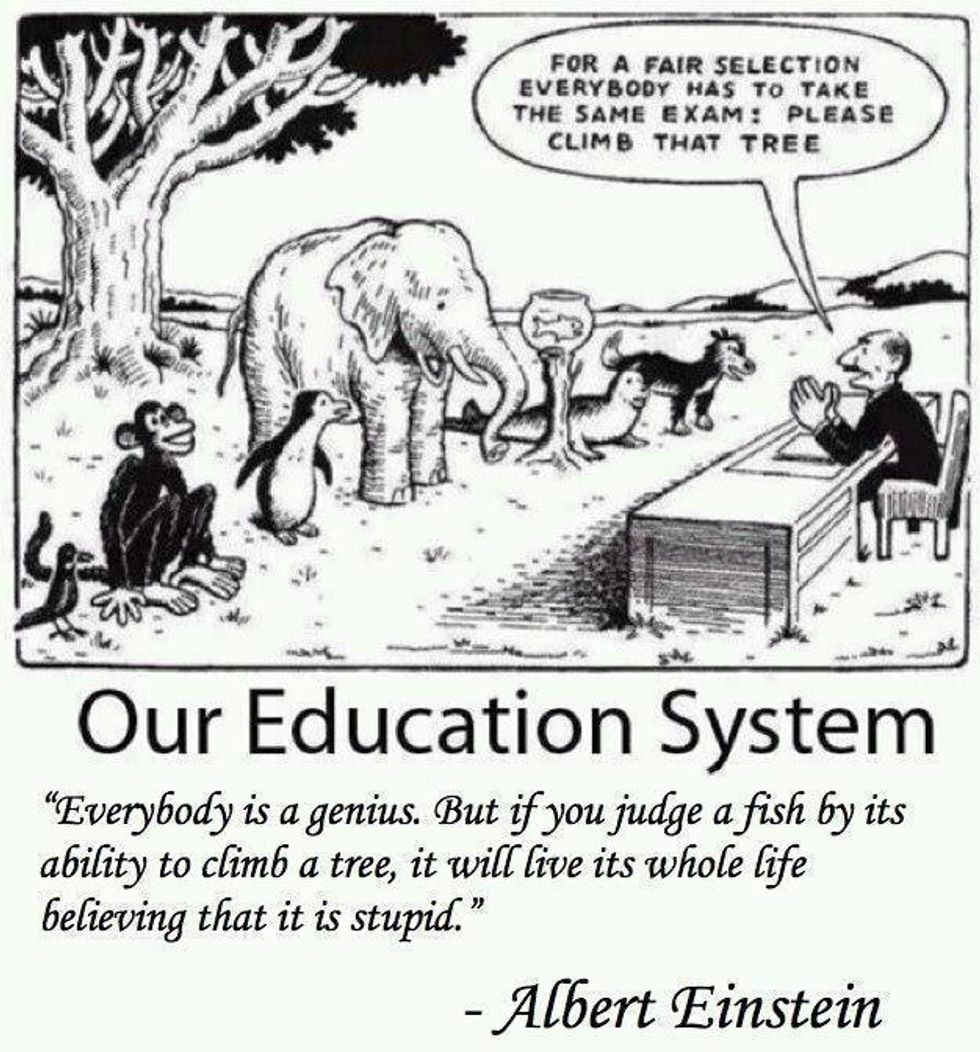 At my school and many around, we must learn subjects such as chemistry, physics and even algebra just to graduate. Throughout the past few years, I have heard many students ask why we must learn these subjects. I do not know and most likely will never know why. I, and other students, have come to an agreement that it is important to educate people in a variety of subjects but to the point of when we must take these classes and learn this information that we will never use but we must learn anyway to graduate is where a problem arises. I am only a teenager and of course do not contain the copious amounts of information our parents and grandparents have so I asked my parents, grandparents and many of my friends' parents the same questions: have you ever used this information in life. The specific information was subjects that students must learn in school (e.g. Advanced algebra, physics and geometry). I could not find a person who has used the slope formula (y=mx+b) or needed to figure out the acceleration of a bike going up a ramp. Of course there are people out there who use this information and it is most likely important to the people working in that particular field, but not everyone works in those particular work fields. Why must everyone learn what only a small percentage of people actually need to know? It is much like teaching a swimming instructor how to plant potatoes. Why would the swimming instructor need to learn that?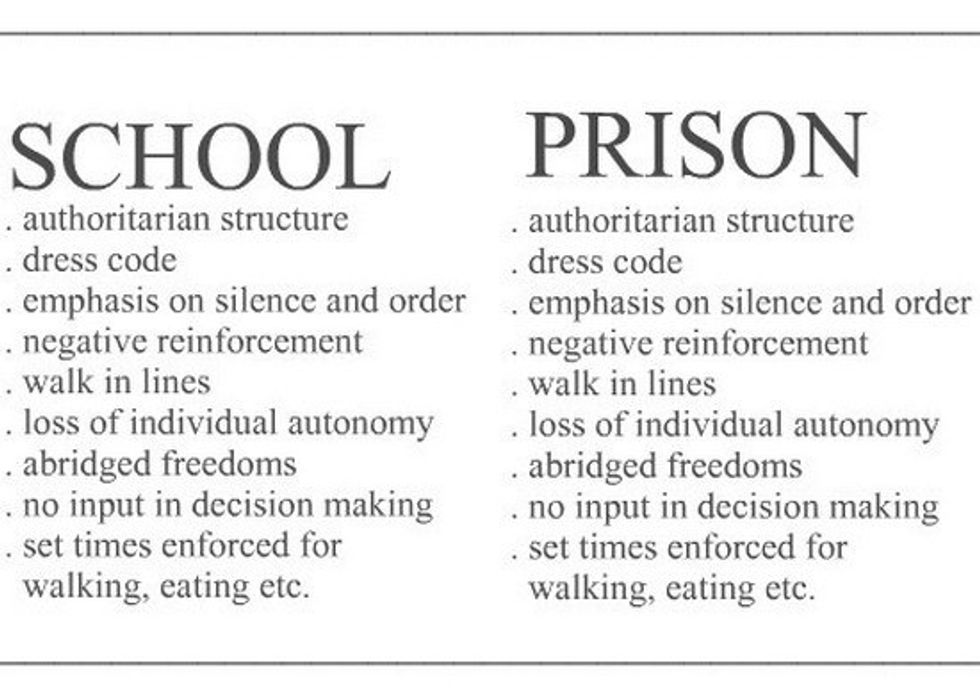 Some say students learn such a variety of topics to show those students areas of study that they may be interested in. What about the students that know what they are interested in, what about the people who know they never want to go into a field that includes physics or complex mathematics. I, myself, am interested in the medical field so why must I learn how to calculate how quickly a plane speeds up after taking off or ancient philosophies that are irrelevant to my interests. I would like to learn about a deeper understanding of anatomy and physiology or first aid not how to graph a parabola. Students should learn about subjects that will help them be successful in life. There is a reason why the United States is not number one is math or writing. There is a reason why we are not a city on a hill as once imaged. The formal education system is hurting our students more than anyone could possibly image.
Sincerely,
American Students