I am so incredibly head-over-heels in love with my boyfriend. He is the most kind-hearted, driven, devoted human on this planet who loves me so well.

After reading those two sentences, your reaction is either "aw, cute" or "ew, bleh." If you had the "ew, bleh" reaction, please don't stop reading just yet… I promise there is a good message behind this article.
Kelsea Ballerini said it best. In her song "Unapologetically," she says "but I'd rather fall apart than love half-hearted." I am here to tell you that I am unapologetically in love with my boyfriend, and you should be too (not unapologetically in love with my boyfriend, but you get what I mean)!
Let yourself feel.
It is a shame when people let society extinguish these cravings. Pushing away this raw emotion is such a waste of passion that could turn into something so incredible. Don't be a victim of society. Stand up for what and who you love, and don't be ashamed. Sure, it could not work out in the end and leave you broken-hearted, but if you don't put in 100%, you'll never have that true-love success story we all hope for. Don't bottle up your passions – let the world see the real you!
My boyfriend and I are very intentional about our relationship. What I mean by this is we strive to never settle. We are constantly trying to improve as individuals, as well as a couple.
One way we grow closer as a couple is by writing letters to each other every month - not because it's "cute" or "trendy", but because we will keep these letters forever, reread them, and cherish them for many years to come. There is something beautiful about writing down your thoughts that sometimes can't be expressed any other way.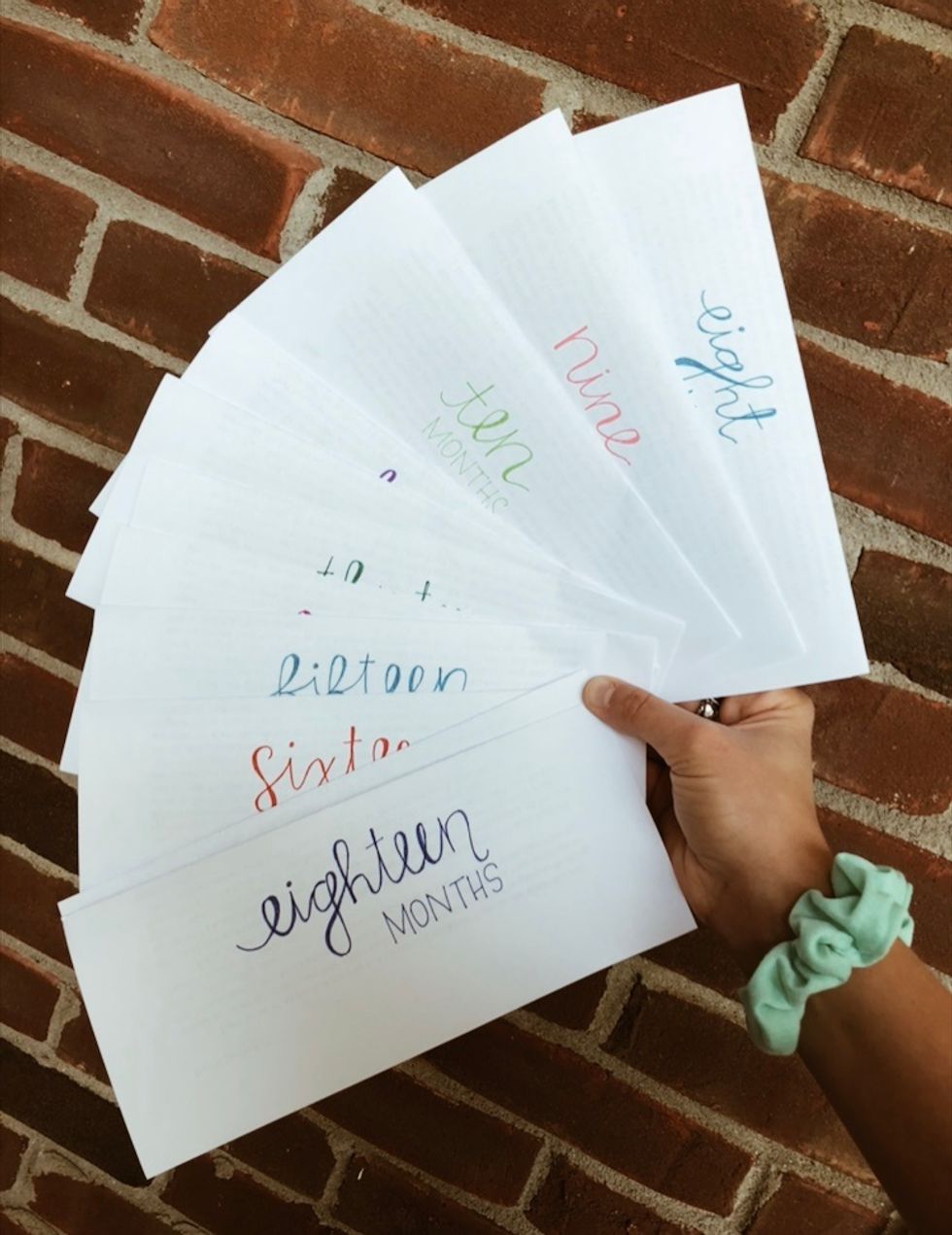 Don't fake your feelings. It seems that every girl strives for the romantic-movie type of love where nothing bad ever happens. Stop comparing yourself to this – it isn't real. When I say let yourself feel, I not only mean let yourself love, but let yourself express true hurt and sadness as well. I never hide my feelings from Thomas. Sometimes, this can result in serious conversations, but we are better because of them.
We also love to try new things and spend a lot of time together. I mean who doesn't want to spend a lot of time with their favorite human on the planet? One of my favorite dates we have ever had was in June 2017 (yes, over a year ago, and I still talk about it all the time... that's how amazing it was). It was the highlight of my year – it literally was high and bright!!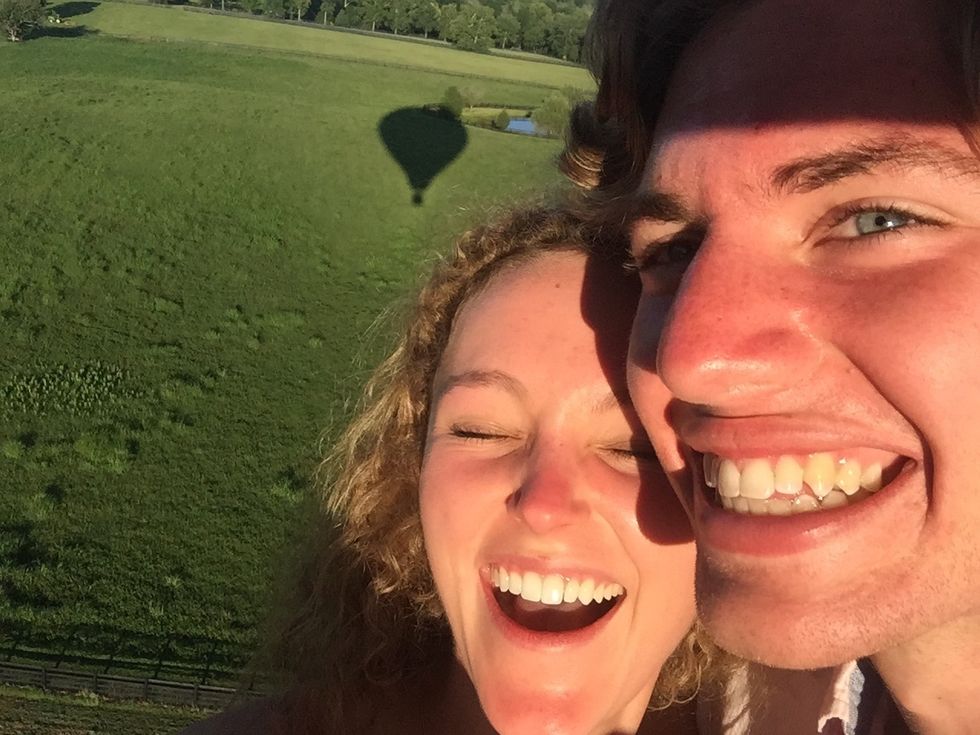 I know people probably talk behind my back and say we are obsessed with each other or spend too much time together, but I have realized that, frankly, I don't care too much about what people say about us. I am not ashamed of how much I love this one-of-a-kind man of my dreams. I wanna tell the world how stinking amazing he is! I'm not telling you to solely focus on one thing in life, but I am telling you to spend time doing what you love.
Life is too short to try to please everyone – you'll never succeed at this impossible task.
Actively try to stop caring about what everyone and their mother thinks. I know, I know, it is easier said than done, but taking baby steps is the best way to start.

Unfollow people on social media – I mean seriously…who has 1,413 friends? Not me, yet somehow, I follow all these people! Start aiming toward having a positive mind, body, and spirit. Wake up with an optimistic attitude each morning by making a list of things you are capable of doing. Make short and long-term goals for yourself as motivation to be a #bosslady. Work hard to achieve what you want from this life.
If you want to post about your relationship on Facebook, start a vlog on Instagram, or post a selfie because you think you look pretty dang cute, please…. do it! Don't be embarrassed. Let them think whatever they want, because at the end of the day, you have to do what makes YOU happy. Break the heavy chains of society that keep us from being our super awesome selves!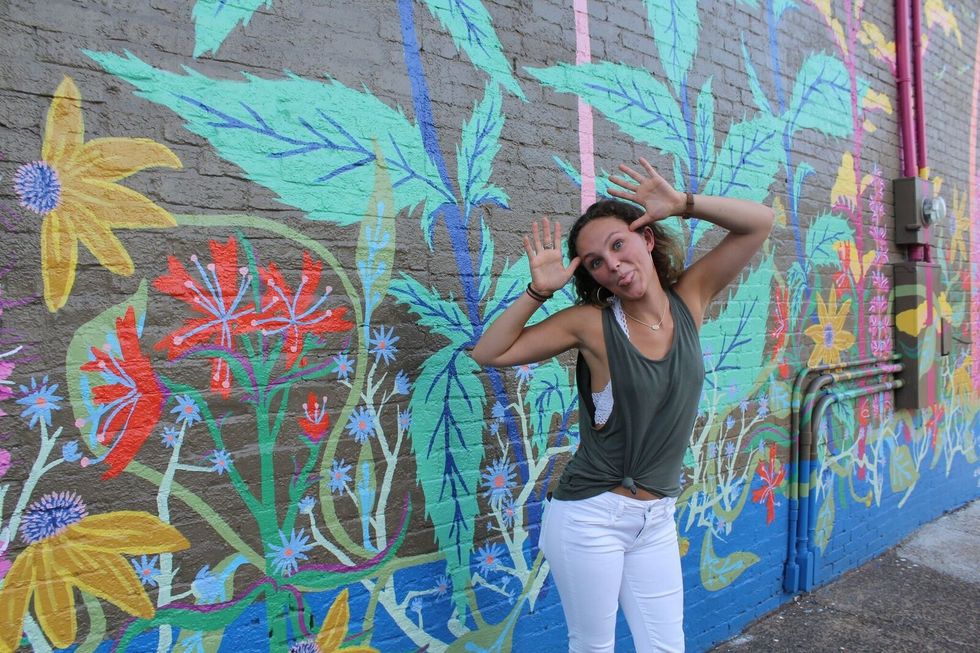 Be you.
Let yourself feel. Let yourself free.