It's official. Former USA Gymnastics doctor, and repulsive sexual predator, Larry Nassar has been sentenced to 175 years in prison on seven counts of criminal sexual conduct. Judge Rosemarie Aquilina told Nassar, "I just signed your death warrant" after announcing his sentence, a sentence that I'm really glad I was able to watch via live stream (shout out to WGN Chicago).

If you didn't get the chance to watch a live stream, I'll give you the Spark Notes run down. You missed out on the judge reading Nassar's pathetic letter to the court explaining how hard it is for him to listen to all of the victims tell their stories, which the entire room laughed at. Once she was done reading, she looked at him with those wow-I-can't-believe-I-just-wasted-five-minutes-of-my-life-reading-that eyes and tossed his letter to the side. A legend.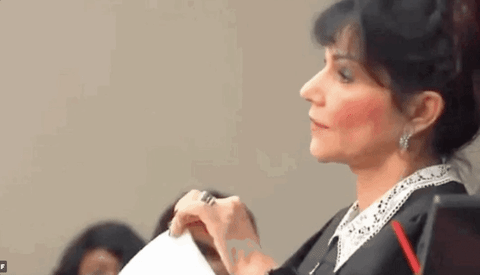 After her iconic paper toss, she gave a nearly 35-minute speech basically ripping Nassar to shreds. She made sure to take her sweet time explaining why he is the biggest piece of trash that has ever walked this earth before she sentenced him to rot in prison for the rest of his life.

And just when I thought she said it all, she looks up and says, "It is my honor and privilege to sentence you. Because sir, you do not deserve to walk outside of a prison ever again." *MIC DROP*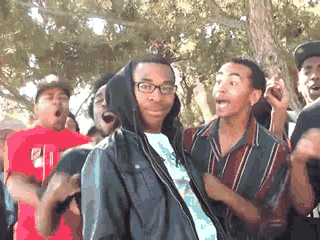 Everybody applauded as soon as Nassar was escorted out. This is the second time I've seen a courtroom erupt in applause in less than a week, the first being after Aly Raisman finished giving a hell of a victim impact statement. If you haven't seen a video of her statement yet, I highly recommend you watch it like, right now.
As all of these emotional events have unfolded and the survivors were heard, I can't help but think of how strong and brave my fellow females are becoming.

Aly didn't hold back one bit when it came to calling out USA Gymnastics and the US Olympic Committee for being extremely shady, which I imagine took every ounce of courage to do in her current situation. I can't even describe how incredibly powerful her words were and I aspire to be as strong as her someday. I can only hope that other people will follow in her footsteps and find strength in her words.
"We are here, we have our voices, and we are not going anywhere." - Aly Raisman