Coming to college was one of the most utterly confusing and overwhelming times of my life. Like most people, being thrown into the turmoil of classes, parties and the superficiality of trying to become best friends with people you'd only met a week ago was weighing heavy on me.
In those first couple months of school, my parents were there for me, some girls in my pledge class were there for me, but I can honestly attribute the reason that I stayed at Alabama and grew into the person I am to one person: Katelyn Katsafanas.
I first met Katelyn my freshman year during homecoming week when she dressed up as the intimidating dodgeball player from Ben Stiller's Dodgeball by putting her hair in buns, drawing a uni-brow on her forehead, and wearing a solid red sweat suit. A red sweat suit that would make many more appearances during rush week as Katelyn added the majority of the humor to our skit at Phi Mu.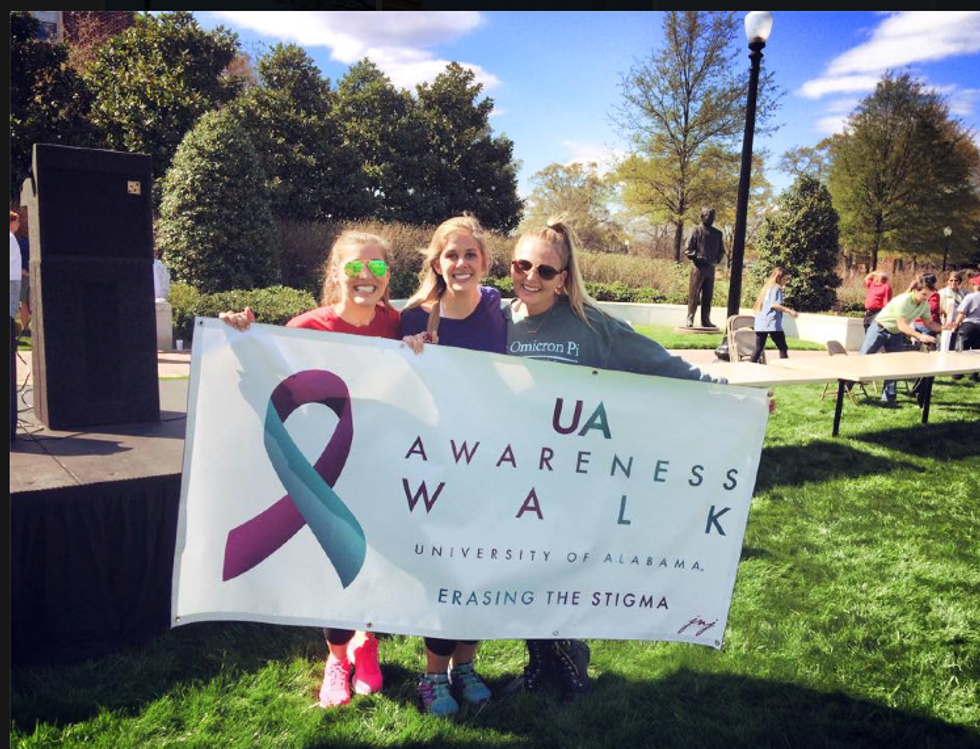 When Katelyn wasn't pretending to be characters on the dodgeball court during homecoming week, she was blasting a variety of throwback 2000s hip hop songs, as she does pretty much every day, while we pomped to keep us energetic and smiling while we did the work until all hours of the morning.
These are just two examples of Katelyn's character. No matter what hour of the night or the amount of work Katelyn has on her plate, she manages to put on a smile, start dancing, and make sure that the people around her are doing the same.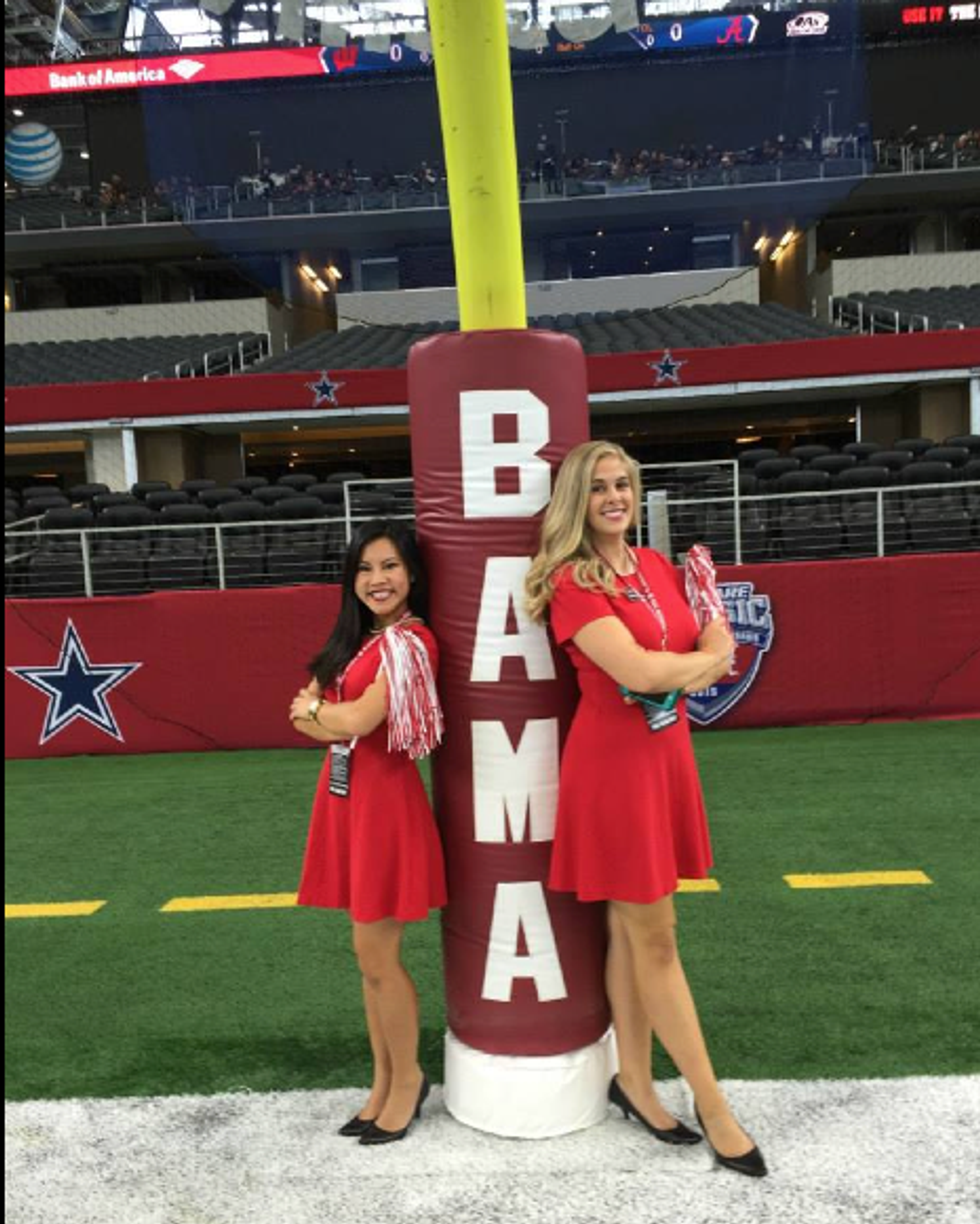 This aspect of Katelyn shows not only through her actions during that homecoming week, but also through every minute Katelyn has spent in Tuscaloosa. Katelyn is the current President of Capstone Men and Women, the Co-Coordinator of the UA Awareness Walk for Suicide Prevention, President of Omicron Delta Kappa Honor Society, and is involved in far too many more prestigious organizations to list, but she never once has let the stress take away from her positive personality.
Regardless of her numerous positions on campus, she has always managed to be there for all of her friends and peers. She is a fearless leader and manages to constantly encourage those who work under her and around her. She leads people through mutual respect, and makes sure that you feel she is a peer and a friend above an executive member who has more power than you.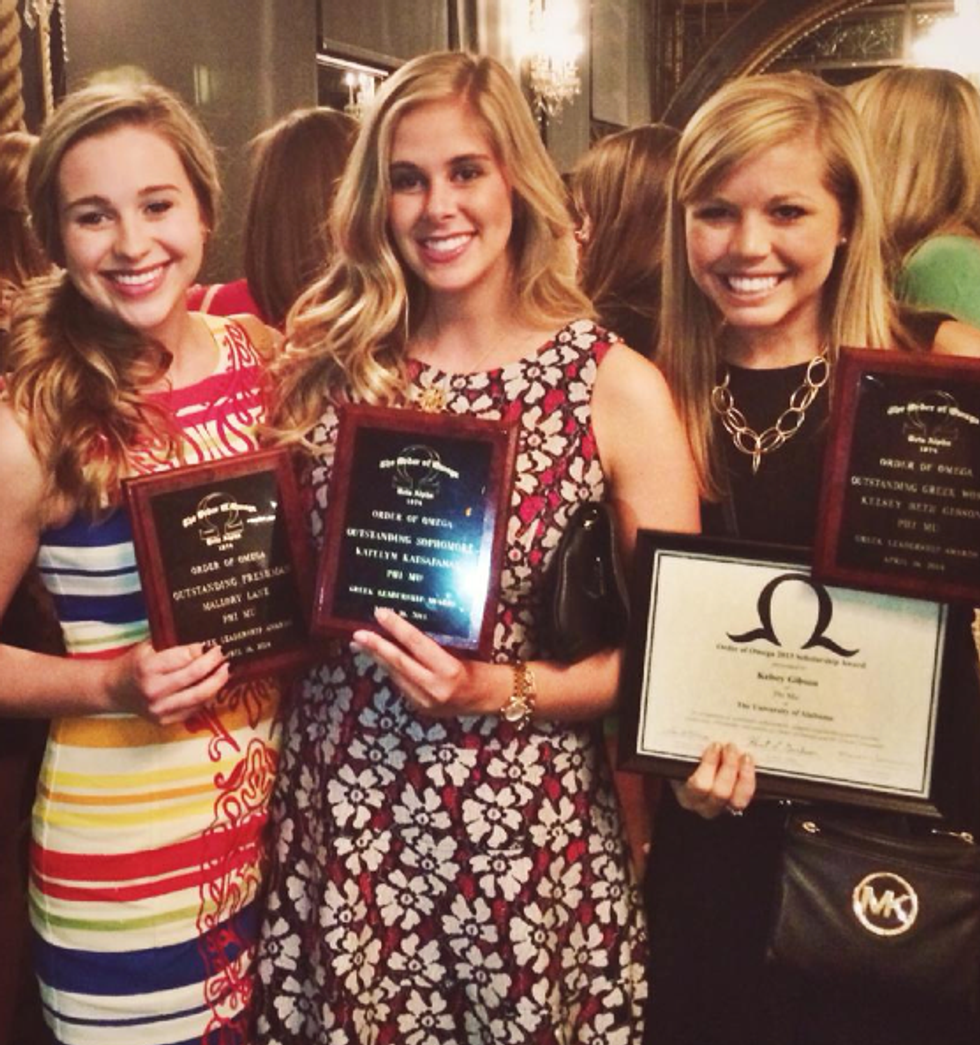 In my opinion, nothing demonstrates a person's true persona more than how they act in the face of tragedy. Last fall Katelyn experienced a loss that none of us can imagine. Katelyn lost someone she loved. He wasn't only someone Katelyn loved, but her best friend and someone that only contributed to the light Katelyn carried around campus.
While many people could have given up, walked away from their responsibilities and succumbed to the feelings that come along with grief, Katelyn handled the situation in a way that many people wish they could have.
Katelyn put on a brave face, reminded people that life is short, reminded us to spread love and kindness, and then channeled her energy into helping a philanthropy that has become very close to this campus and is now a part of her platform.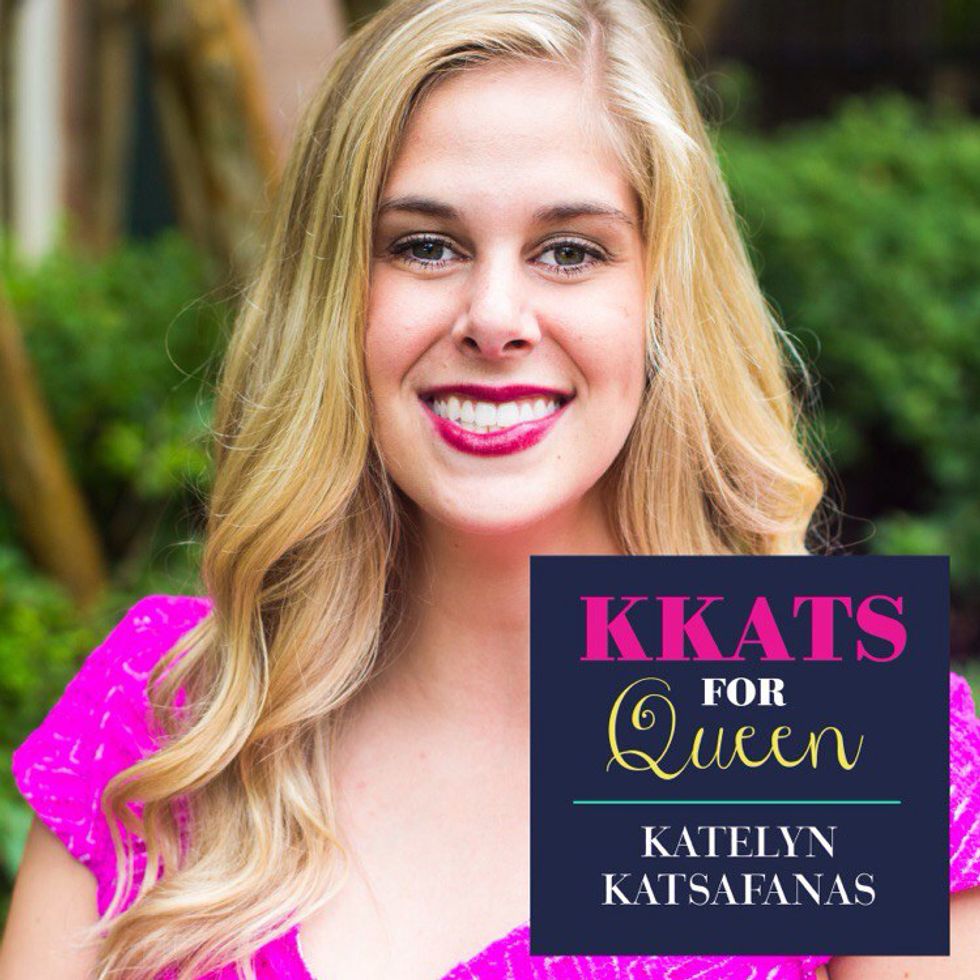 Katelyn may not be the reason that many of you stayed at the University of Alabama, and may not have had the opportunity to be close enough to you to have such a large influence on you like she has for me, but I know she has put a smile on the faces of so many students on this campus and helped the majority of you at some point in time.
I know I don't need to write an article to tell everyone how great Katelyn is, because the majority of you know that. But I wanted to write an article to tell those of you who don't know: Katelyn is a reminder that there are people out there who demonstrate nothing but kindness and compassion in a society that constantly tells us those people don't exist anymore.
Katelyn is the role model that I need, that you need and that the University of Alabama needs.