It's so crazy and cool how great music can just live on and on for years. What's even cooler is when you get the chance to experience that same music live, in person, decades later. I was lucky enough to get the opportunity to attend a Journey and Def Leppard show at Target Field, when the bands made their stop in Minneapolis this past week.
Being able to see these two bands live was such a special moment for me because it was their music that I grew up listening to, as my Mom was (and still is) a huge fan. I cannot even tell you the number of times I heard "Faithfully" by Journey and "Love Bites" by Def Leppard throughout my childhood. I think I could recite every lyric by the time I was three.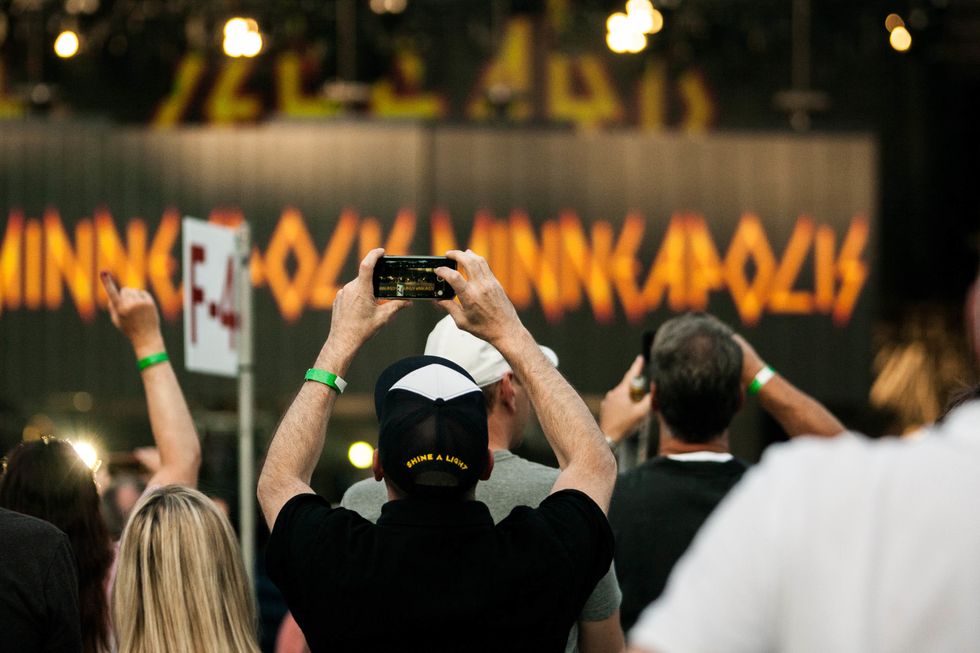 Corbyn Jenkins (IG: @CorbynJenkins)
After a fun opening set by Cheap Trick, Def Leppard took the stage at the jammed packed Target Field with "Rocket" and "Animal" from their 1987 album, "Hysteria." The crowd of 40,000+ instantly jumped up onto their feet and at that moment, it was already evident that it was going to be one special night.
After a few songs, the band dove into their 1988 hit single, "Armageddon It," which the crowd went crazy for, as expected. As the song came to a close, lead singer Joe Elliott took a moment to speak to the crowd.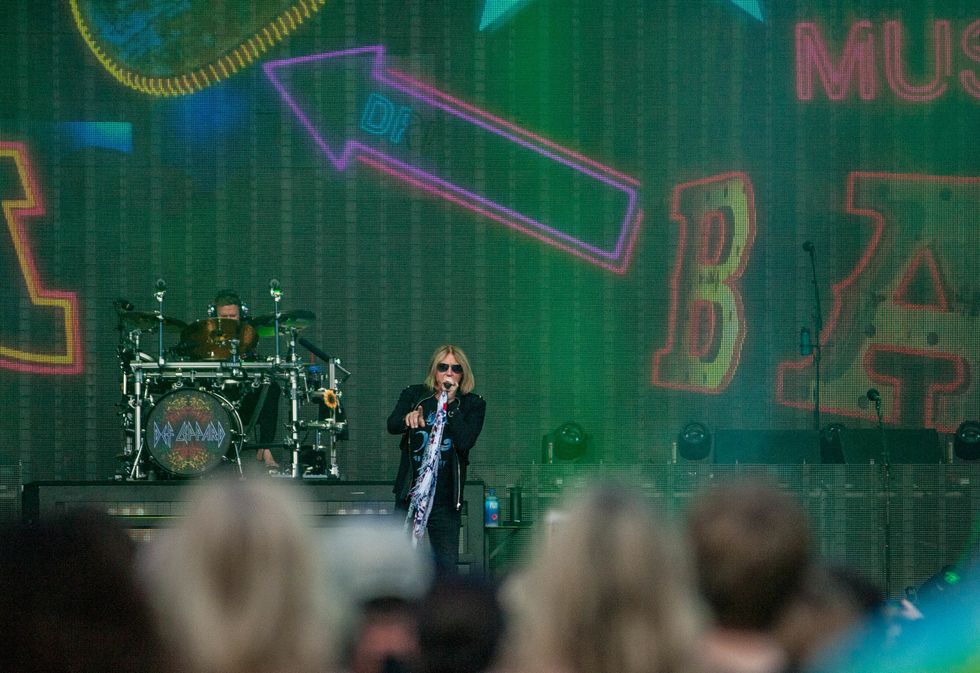 Corbyn Jenkins (IG: @CorbynJenkins)
"It's good to be here," Elliot said. "It's good to see all you people again. Glad you're here. How long have we been coming here? 38 fu*kin' years! It has been 38 years now, and just look at this!"
He continued: "As long as there are people out there who want this, we'll keep coming back again and again and again! It's a beautiful thing and it's all that we dreamed of as kids. All we wanted to do was music, even before we all knew each other. It's a big celebration and about 12 years ago we toured with our good friends, Journey. And here we are doing it again."
The talk continued for a bit longer, but it wrapped up with Elliott saying, "In 2006, we decided to record an album of songs that influenced us as a band growing up — songs that inspired us to be who we are. This next song that we are going to play is one of them. We've played it almost every night since we've recorded it. So, how about some Minnesota love?! Here is "Rock On" by David Essex."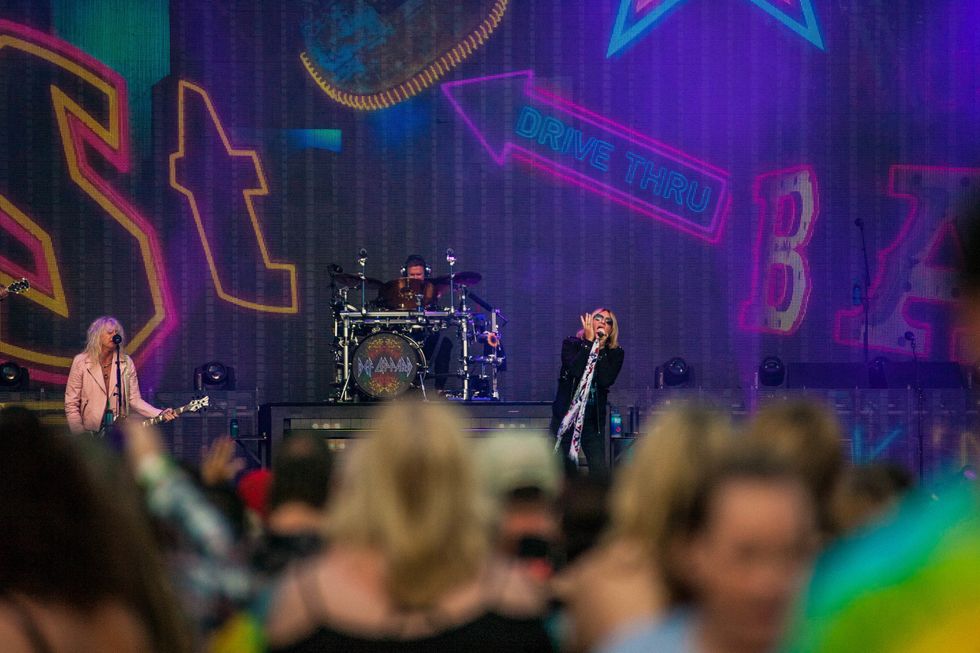 Corbyn Jenkins (IG: @CorbynJenkins)
Following was an acoustic version of "Two Steps Behind," which was absolutely beautiful live. The band's powerful ballad, "Love Bites," was played just a few songs later and the atmosphere in the building as that song blasted through the speakers was incredible. 40,000+ people were on their feet, singing along to every lyric. It was such a cool moment to experience.
After "Switch 625," drummer Rick Allen played a drum solo, which the crowd went wild for. He ended the solo by throwing up a peace sign and thanking the crowd over and over with a huge smile plastered on his face. You can tell that he just truly loves performing.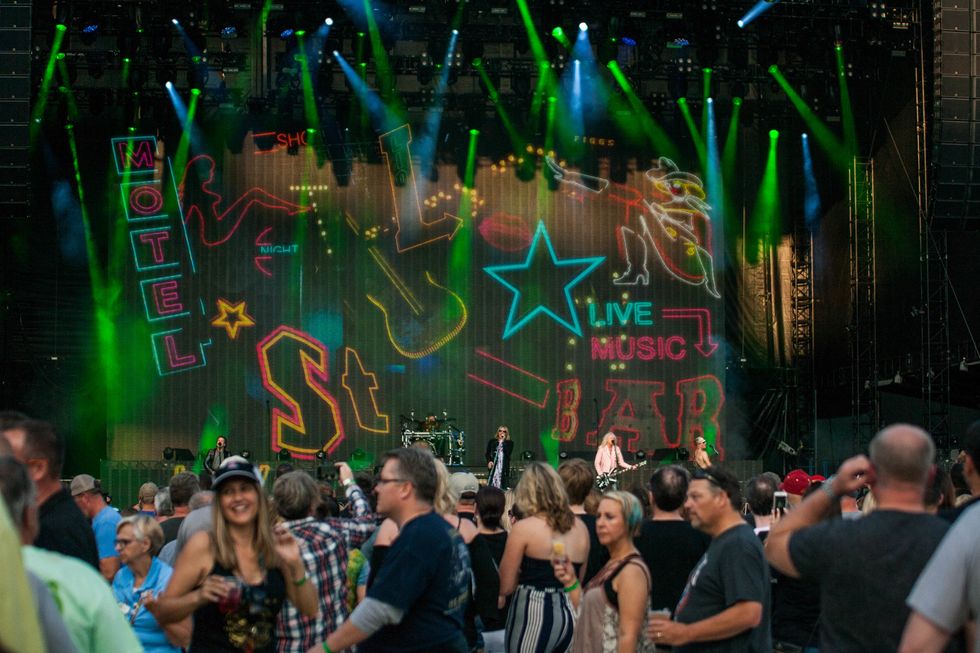 Corbyn Jenkins (IG: @CorbynJenkins)
The final three songs of the band's set were "Pour Some Sugar On Me," "Rock of Ages" and "Photograph." I'd have to say that these three were the tracks that the majority of the crowd was waiting for. From the moment "Pour Some Sugar On Me" started, until "Photograph" ended, those in attendance danced around, swayed their hands in the air and sang along to every word with a smile.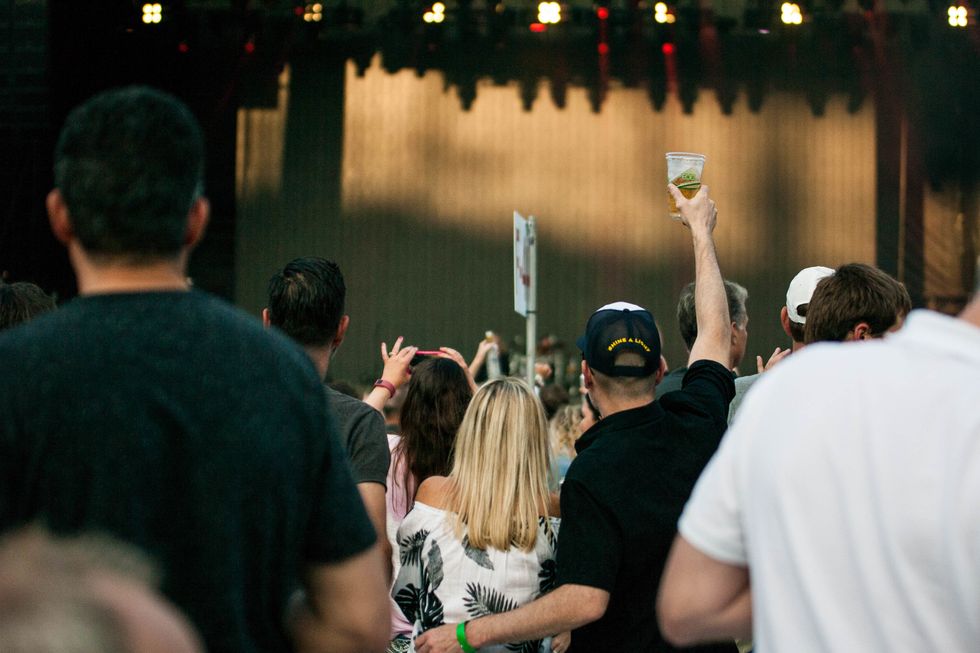 Corbyn Jenkins (IG: @CorbynJenkins)
Overall, Def Leppard played one amazing set and did a great job getting the crowd pumped for Journey.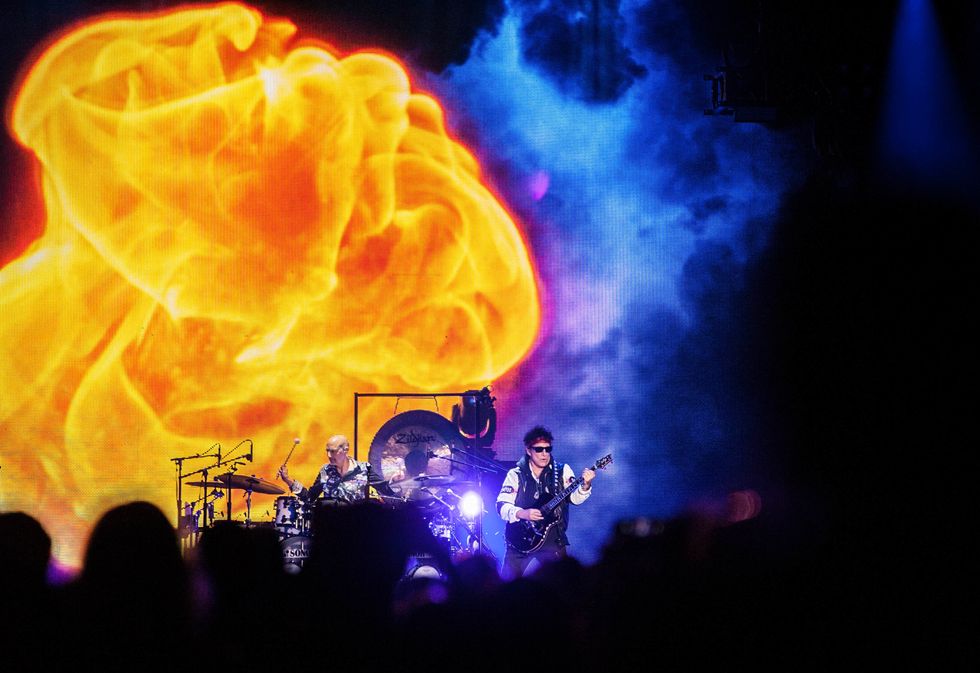 Corbyn Jenkins (IG: @CorbynJenkins)
Not long after Def Leppard left the stage, Journey emerged with their 1983 hit, "Separate Ways (Worlds Apart)," which got the crowd right back up on their feet.
Before the show, I overheard somebody say, "Journey just won't be as good or interesting without Steve Perry." However, it was clear, even after the first song, that they were wrong. Arnel Pineda, who is now the lead singer (since 2007), absolutely lit up the stage with his powerful stage presence and vocals.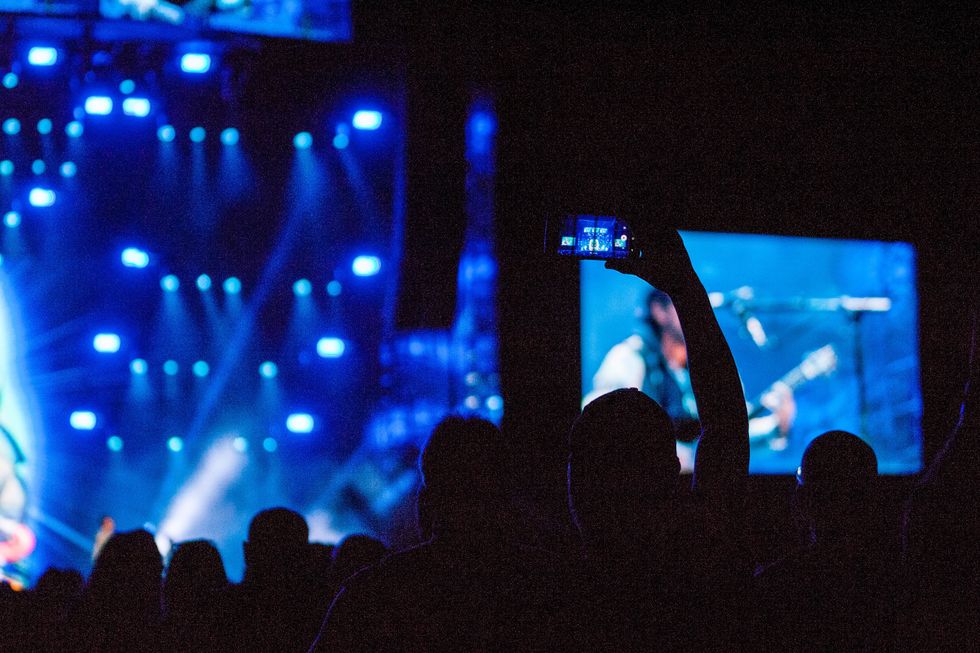 Corbyn Jenkins (IG: @CorbynJenkins)
A few songs later, lead guitarist, Neal Schon said, "Let's light this place up like a Christmas tree!" And to follow, the band played their song "Lights" and just about everybody in the crowd turned on their phone flashlights and swayed along to the 1978 ballad. It was a special moment.
Journey's first Top 40 hit, "Lovin', Touchin', Squeezin,'" was played next. It was during this performance that I really noticed how great of a stage presence Pineda has. He was just so active and energetic! He ran around the stage and got the crowd singing along and he even let the crowd belt out the last verse.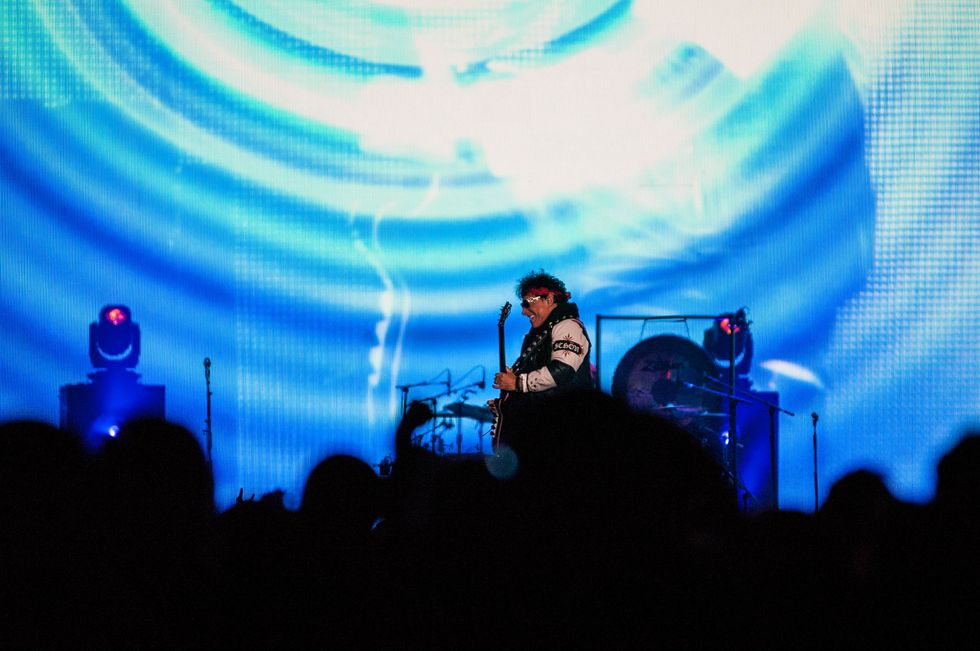 Corbyn Jenkins (IG: @CorbynJenkins)
After a keyboard solo from Jonathan Cain, the band dove into their million-selling single, "Who's Crying Now." The crowd screamed as the first note began. It was clearly a crowd favorite, which makes sense because it was so good live!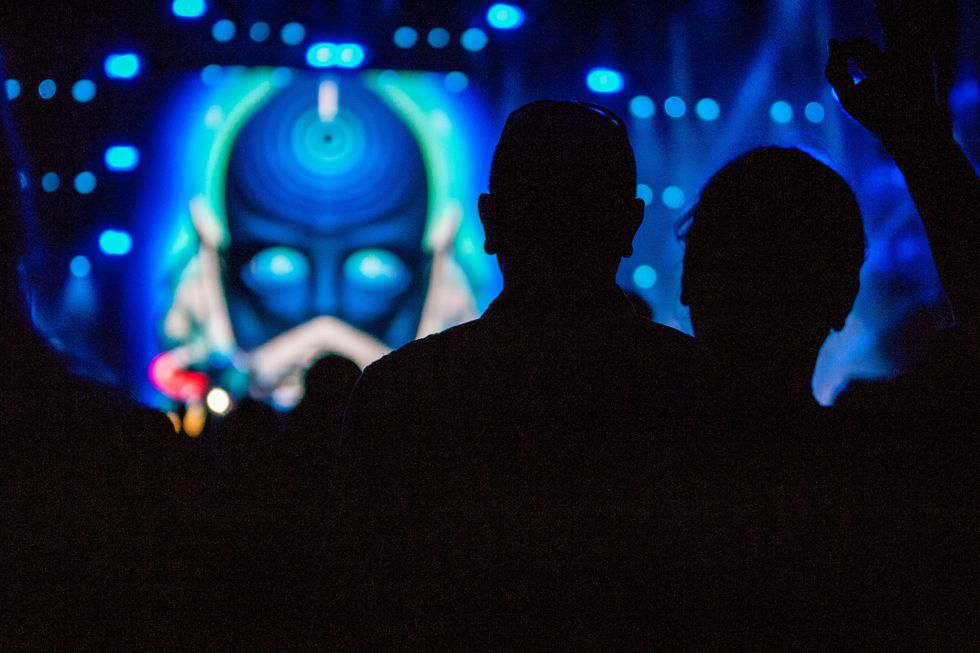 Corbyn Jenkins (IG: @CorbynJenkins)
A few other highlights of Journey's set included a drum solo by Steve Smith, the performance of "Any Way You Want It" and when guitarist, Neal Schon, played a little bit of Prince's "Purple Rain."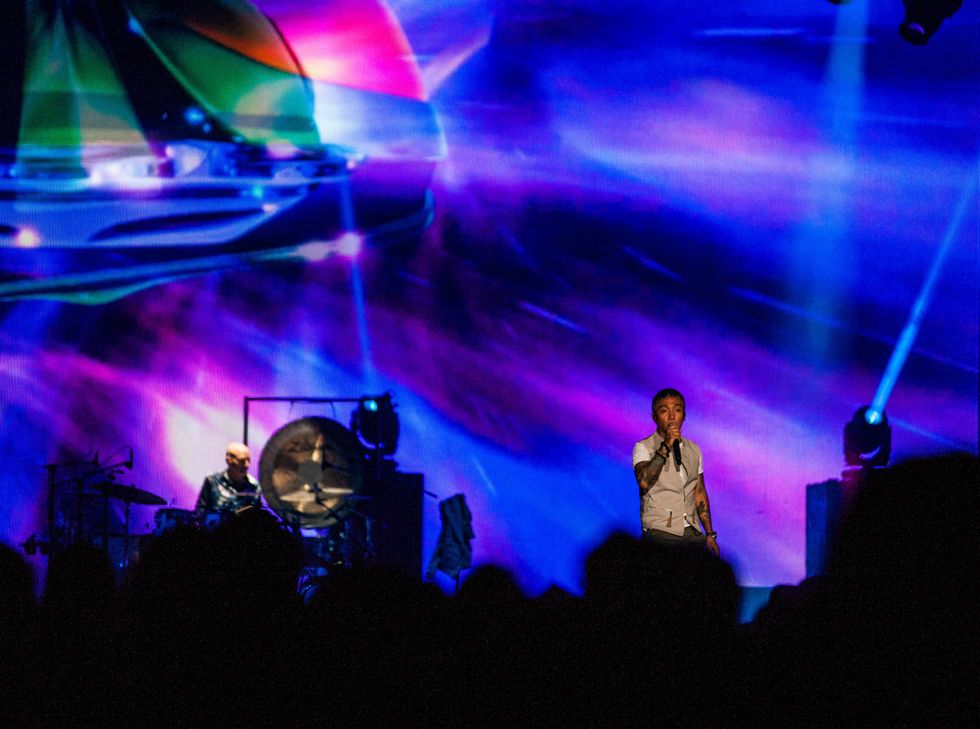 Corbyn Jenkins (IG: @CorbynJenkins)
Before the second to last song of the night, keyboardist, Jonathan Cain spoke to the crowd and said, "My people of the Twin Cities, have you liked it so far? They say behind every song, there's some story, some inspiration. Well, I started this next song on a bus ride in 1982. I got to thinking about how we're like one big family and I started writing. I finished the song the very next day and in 1983, we recorded it. That's when our song became your song. This song, 35 years later is dedicated to all the fans who have stood by us all these years. Thank you."
The band then played one of their most recognizable hits, "Faithfully," before closing the night off with their most popular track, "Don't Stop Believin,'" which turned into one giant sing-along that I bet could be heard from miles away.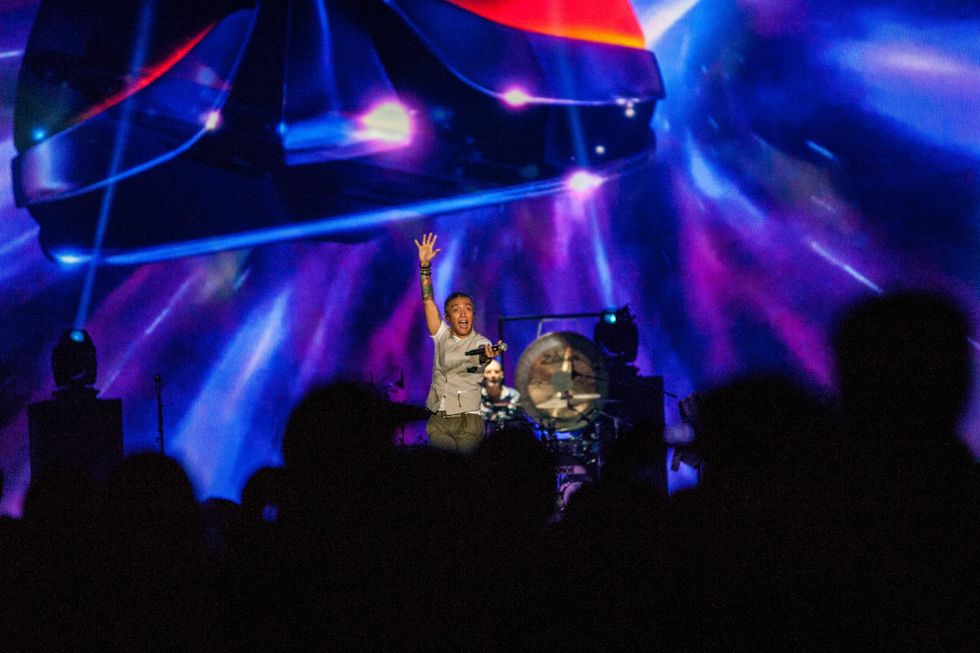 Corbyn Jenkins (IG: @CorbynJenkins)
Overall, Journey and Def Leppard put on one heck of a show. Both bands definitely still have what it takes to get a crowd up on their feet, singing along and having a great time. Throughout the night, you could just see the immense amount of happiness radiating off of everybody in attendance. And it was all because of these two wonderful bands.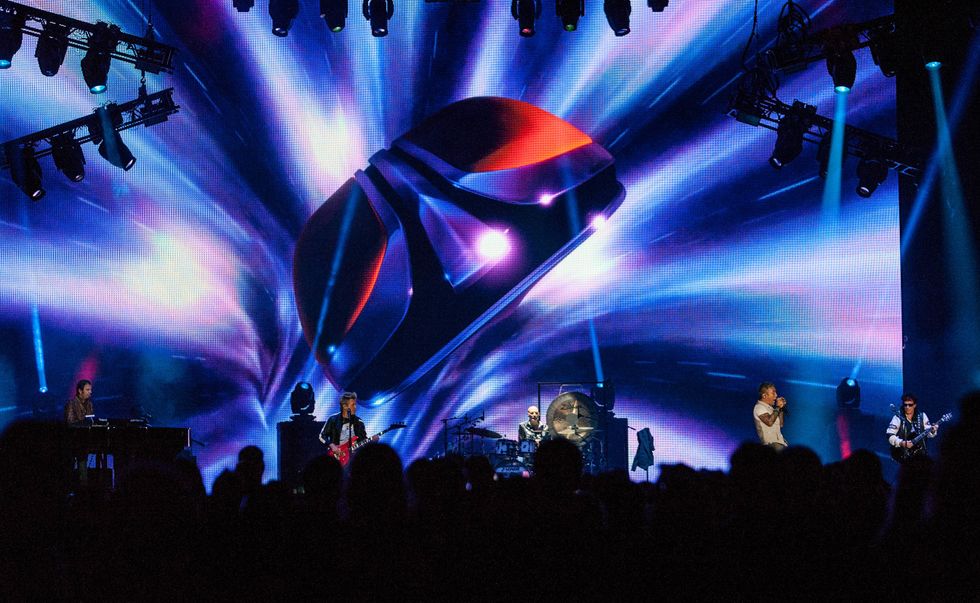 Corbyn Jenkins (IG: @CorbynJenkins)