I walked up the flight of metal stairs that echoed throughout the empty, closed in a hallway leading to the second floor. Walking up those stairs, I was nervous. Meeting new people was not my cup of tea. Butterflies grew in my stomach, and my legs felt weak. I took a deep breath as I turned the corner to a door that read "Jinji". This was the gym that I would call home for nearly two years. I pushed through the door into the gym looking around for the head coach. I was confused, unsure where to go, and I just stood there hoping someone would point me in the right direction.
Luckily after about five minutes, a man walked up to me and shook my hand, introducing himself as Jinji. It was unexpected. I liked him more than I thought, and before I knew it, I signed up. It did not me take long to start making friends and learning more about other members and my coach.
It took me a few weeks, but I finally knew the story, and it was remarkable. I noticed something was different about Jinji, and I finally understood why he walked differently, sat differently, and acted differently than other people I knew. I could not believe something so tragic could happen to a man and he still stands.The name Jinji was given to him by his grandmother and stayed with him for twenty-nine years of his life. His name will always be honored and respected, not only by me but many others whose hearts he touched. His name will forever be remembered by the people that love him.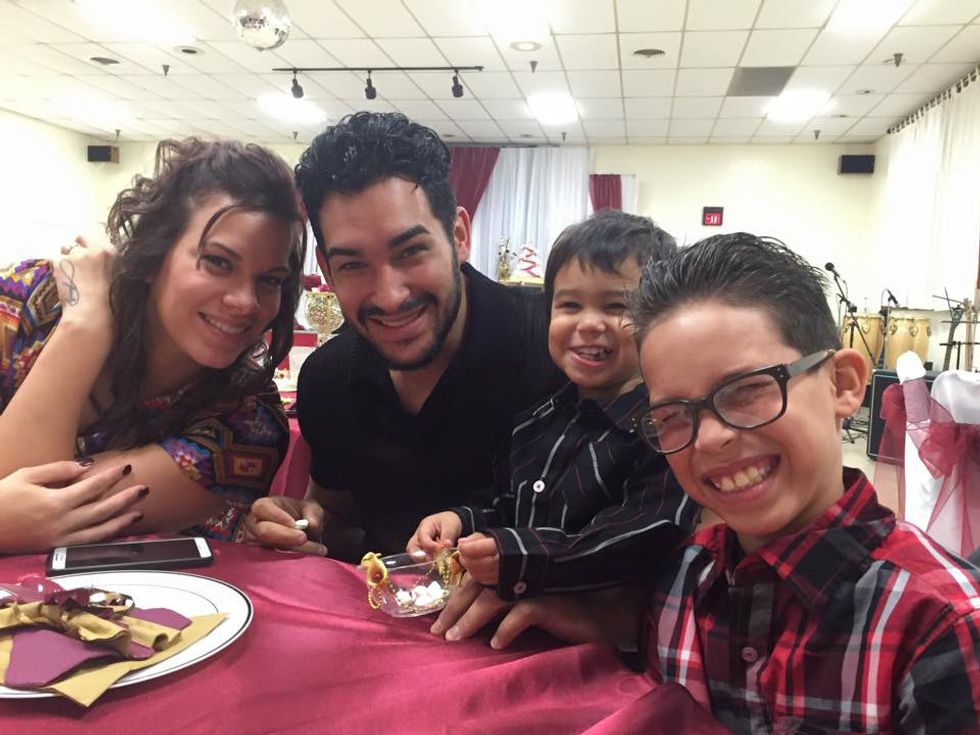 After two years and not having any kind of view of religion (but respecting everyone else's), I knew that when "All in God's hands" was said, everything was going to be taken care of. I allowed everything to be taken into God's hands and believed whatever happened was meant to happen. This is what Jinji lives by to this day, ever since his faith was tested in 2008. Even when life has you off your feet and challenging your faith, leave it all in God's, hands and whatever happens is meant to happen. How can someone tell a man that there is no evidence that God exists because that is his personal opinion? He can't. It is as simple as that, we cannot challenge it but accept it. We may not understand it, but we should never question his faith or anyone else's.
Anything can happen in a matter of seconds. In this case, all it took was for a vehicle to slightly hit the back bumper causing a car to lose control, flipping multiple times at sixty miles an hour down the highway, only to stop when impacted with a tree. The roof and both passenger and driver side doors were gone, the steering wheel was in the engine, and the driver and passenger seats were in the trunk.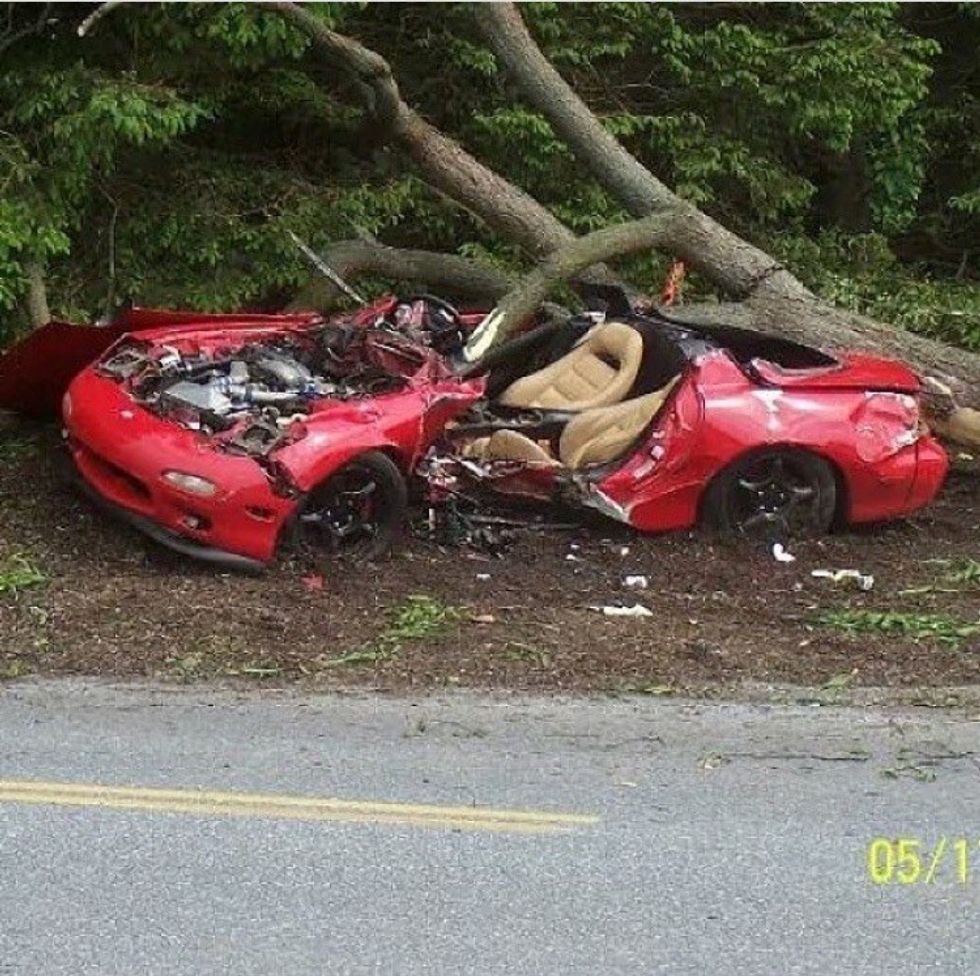 It took seconds to stare death in the face. Seeing Death grin at the lifeless bodies before him. Two men were inside the vehicle that day, but only one man survived. Jinji was dead upon arrival, resuscitated, and died once more before entering a coma for nearly fifteen days. "I have little memory of what happened, but I deal with the tragedy every day," Jinji said simultaneously grabbing what is left of his left leg. "I spent days inside my own head, not knowing what was going on around me, not knowing if I was alive or dead." I could hear the emotion growing in his voice as he relived the events of that year. His wife, Jessica, sat next to him as he spoke of the event, helping fill in the spaces of the story that he does not remember.
Going down memory lane is hard for both of them. "That day, I called his phone repeatedly, and he did not answer," Jessica said. "I was angry at him for not answering, but something felt wrong. He would have answered at least after the second missed call, but he didn't. I heard an ambulance speed by, and I knew something bad had happened," She told me. I always wondered if someone in a coma could see or hear anything anyone was saying to them. According to Jinji, he could hear everything. He could see things and smell things. Every word his mother, father, siblings, wife and son said to him, he heard. He heard all their prayers and felt all their tears on his skin. "It was only darkness, but I saw a crack. I tapped on it repeatedly making the crack bigger and it shattered like glass and I could see light, I was awake.
I could not believe this happened and yet Jinji still stands. I asked, "How did you survive that all and be the man that you are today?" He smiled, grabbed his chin and said: "God's mercy and love have me here." I did not think it was possible. He stared death in the face not once but twice and became an above-the-knee amputee that refuses to let his leg be a disability.
"If I can do it then everyone can do it. There are no excuses," he said to everyone over the years that complained about having to train. It is very motivating when you see this guy that has only one leg train like everyone else in the gym. He is not just our coach; he is also a boxer. He trains like we do, eats like we're supposed to (diets are very hard), and makes sacrifices a boxer makes to be successful. There are no excuses. He left his life in God's hands, and in return, God gave him life, a beautiful family, and us boxers.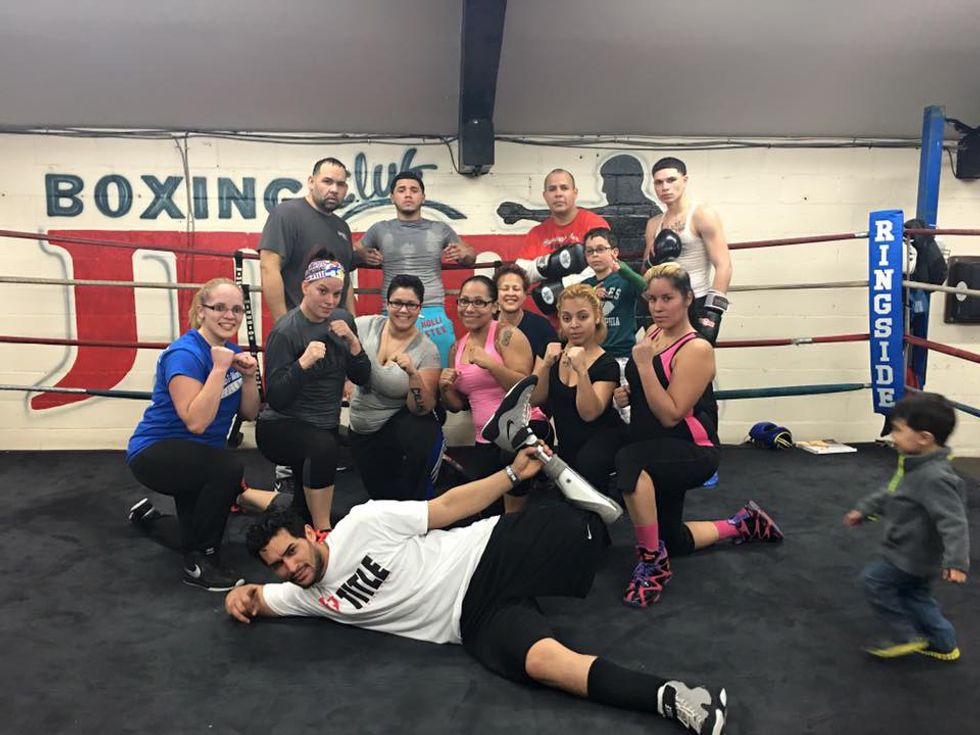 Every year people celebrate their life on the day they were born, but for Jinji, when he died(twice), and was given a second chance, he celebrates life on that day. "Every year, when the day comes, I am happy to be alive, but I also mourn. Though I was given life, my best friend was given death." He was torn to find out what happened to his childhood friend. Even speaking about him today rips him to pieces. "After I was released from the hospital, I had to go to court. My best friend died in that accident. Me, being the driver, I was said to be at fault for his death, and therefore, should be punished by the court for involuntary manslaughter and be sentenced to six to ten years in prison." Jinji sat in a wheelchair in court with his injuries from the accident still fresh and visible. "How could you send a man with one leg to prison?" he demanded to know. He was hurt by the fact that they blamed his best friend's death on him. He would never cause harm to anyone. It was not his fault.
God was by his side. He was not convicted for his best friends, death but spent many years paying fines for the incident. Eight years later, Jinji, soon to be thirty years old, has lived a life of appreciation and is blessed with the life God gave him.