I like to think I have a better, classier wardrobe than I actually do. For example, my obsession with plaid skirts is far greater than the number of them I actually own. There is just something about a good plaid skirt that makes me feel powerful when wearing it. A plaid skirt is not your average skirt. It possess confidence and makes you think you have your life together while wearing it. I know my love for plaid and schoolgirl clothes comes from some of my favorite female characters of all time. Even though most of these characters possess qualities that may make them spoiled or insensitive, they still are empowering women that have killer style with confidence and poise.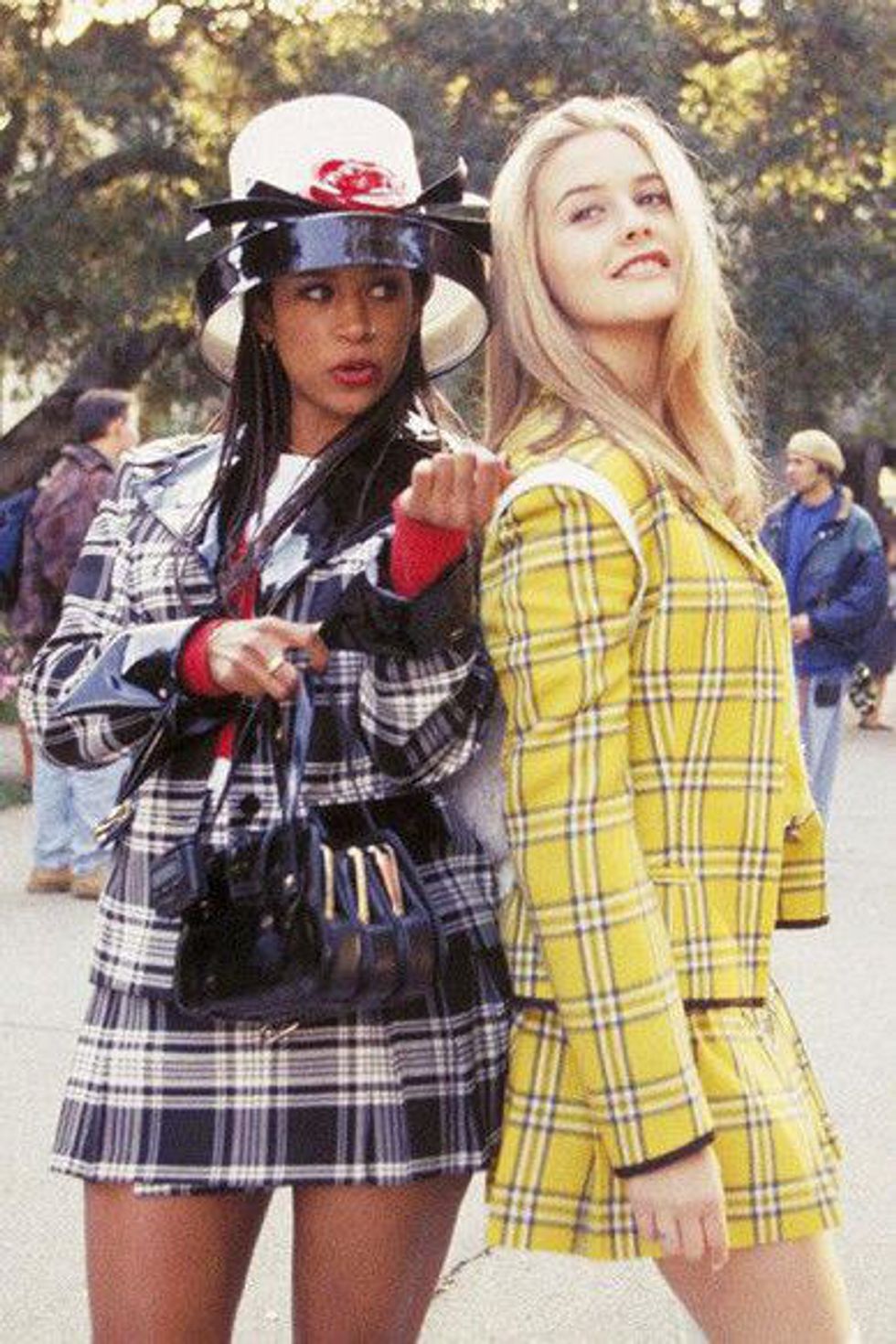 As a plaid lover you, would know that no other TV show or movie wears plaid like "Clueless." Cher Horowitz is the QUEEN of matching plaid outfits. I just NEED her iconic wardrobe in my life. Maybe then I would get someone like Paul Rudd to fall in love with me.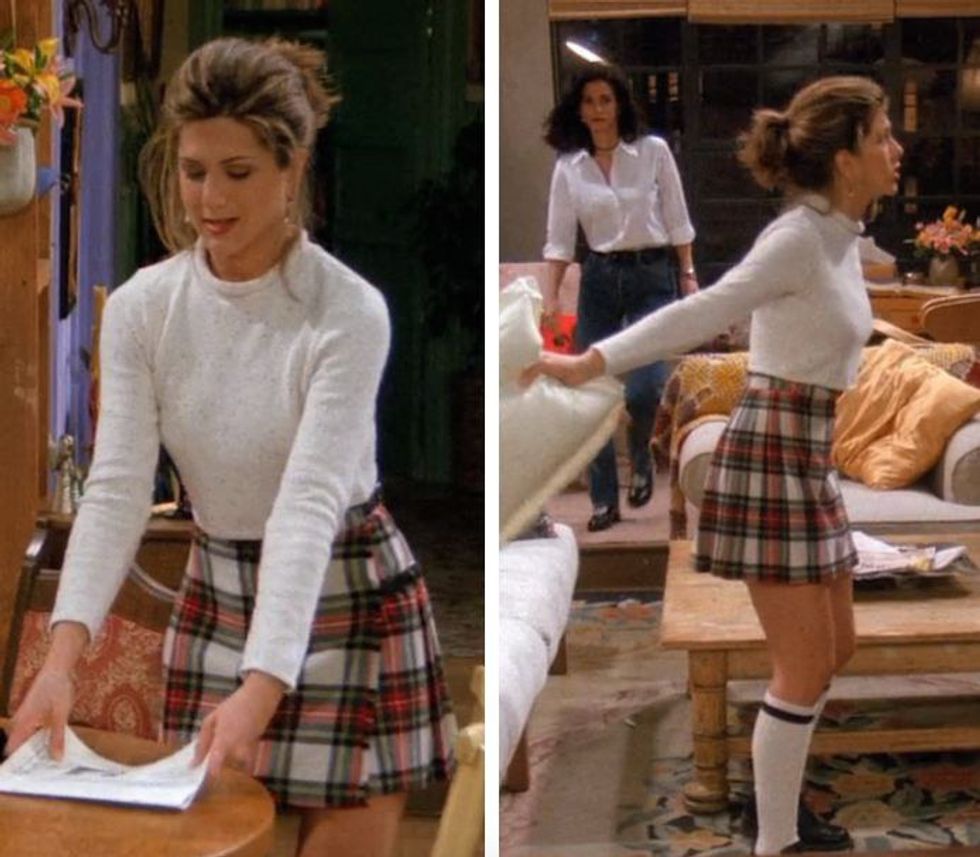 Rachel Green, the best (and my favorite) "Friends" character played by Jennifer Aniston, consistently wears the cutest '90s outfits whether they be plaid or not. My fashion sense definitely takes huge inspiration from her spunky style. She makes every outfit look cute, whether she's going through another break up with Ross or serving coffee.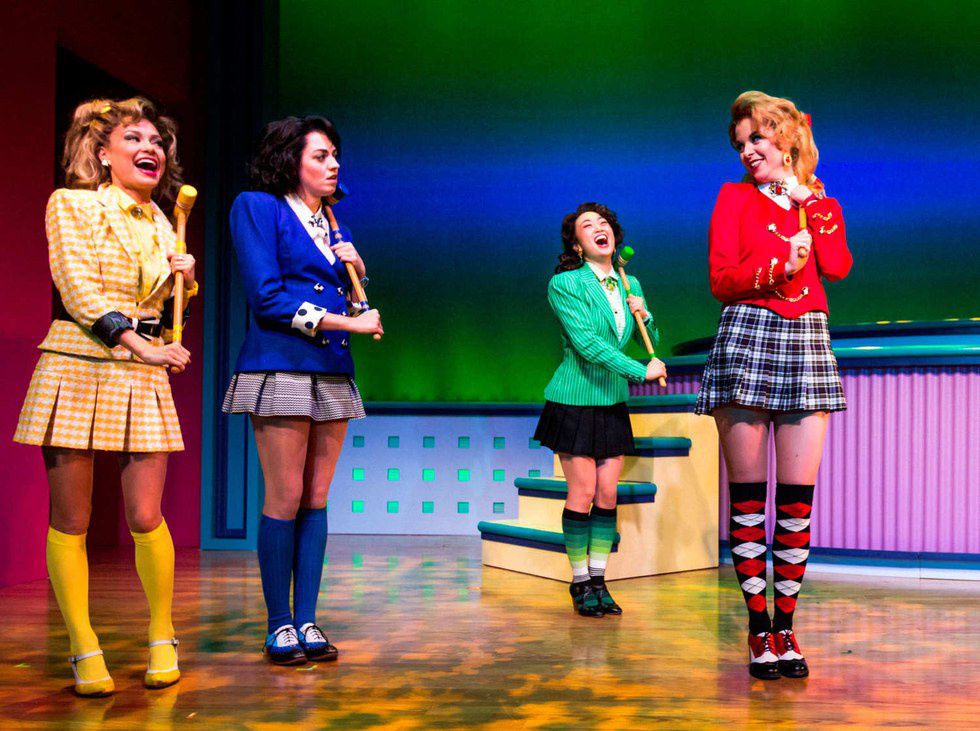 Heathers is one of my favorite films but the musical is even better when it comes to the fashion. Not only is a scrunchie (my favorite accessory) one of the main props in the film/musical, but Veronica goes through one of the most iconic wardrobe changes from her casual nobody outfit, to a Heathers plaid skirt and matching jacket. No one else in this show dresses like them, which makes me want to go out and buy matching knee high socks.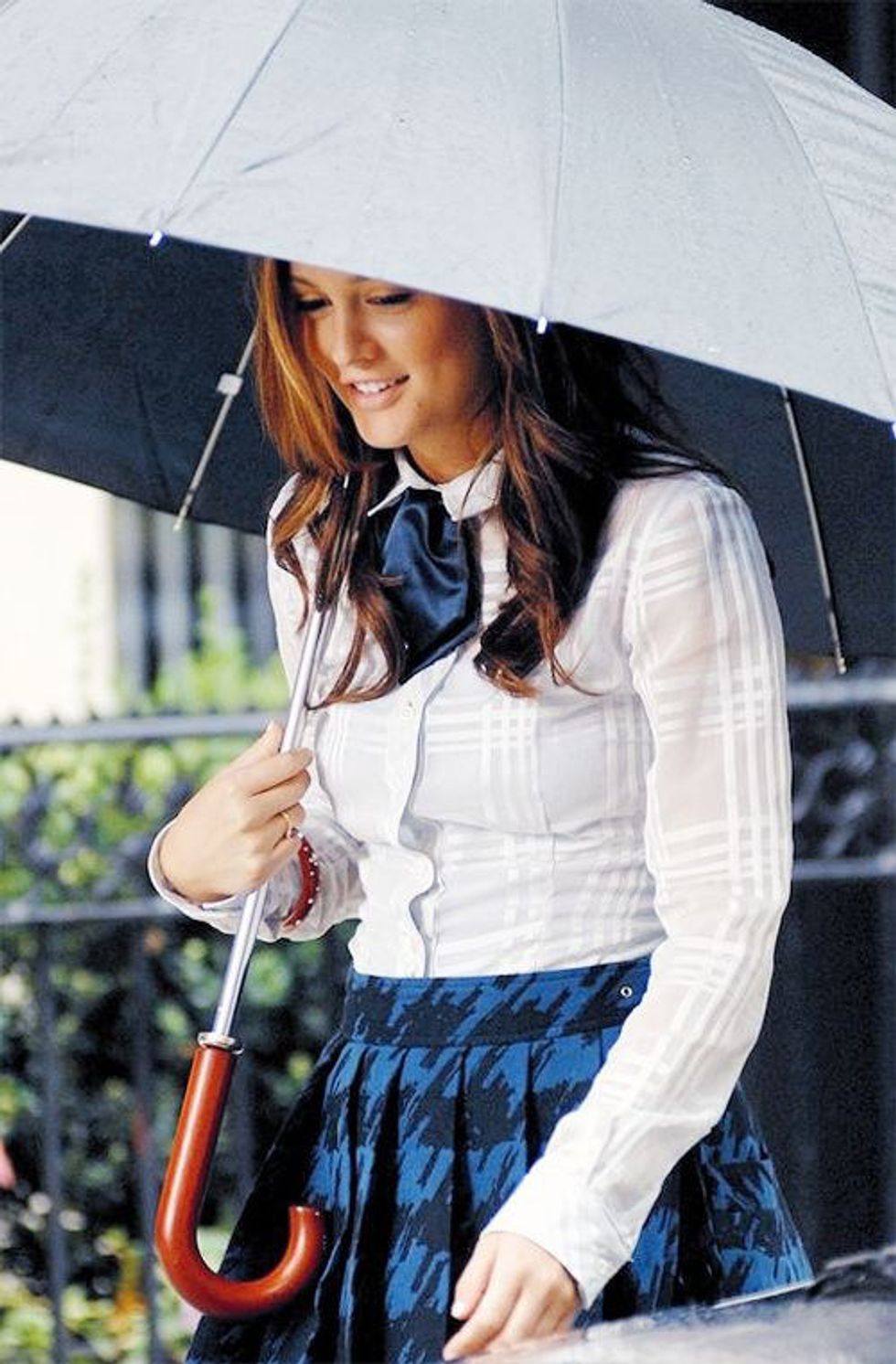 What is fashion without Blair Waldorf? The queen of "Gossip Girl" never fails to dress like she's walking down the streets of Paris. She manages to always have a piece of plaid on her no matter what the outfit is. Of course, she is a rich Upper East Sider, but I would give anything to dress like Blair. Whenever you're shopping for clothes just think: What would Blair Waldorf do?