Howling Woods Farm, located in Jackson, New Jersey, is a charity that places its main concern on rescuing wolfdogs. If you're looking for something fun and different to do this fall season, Howling Woods Farm is a must visit!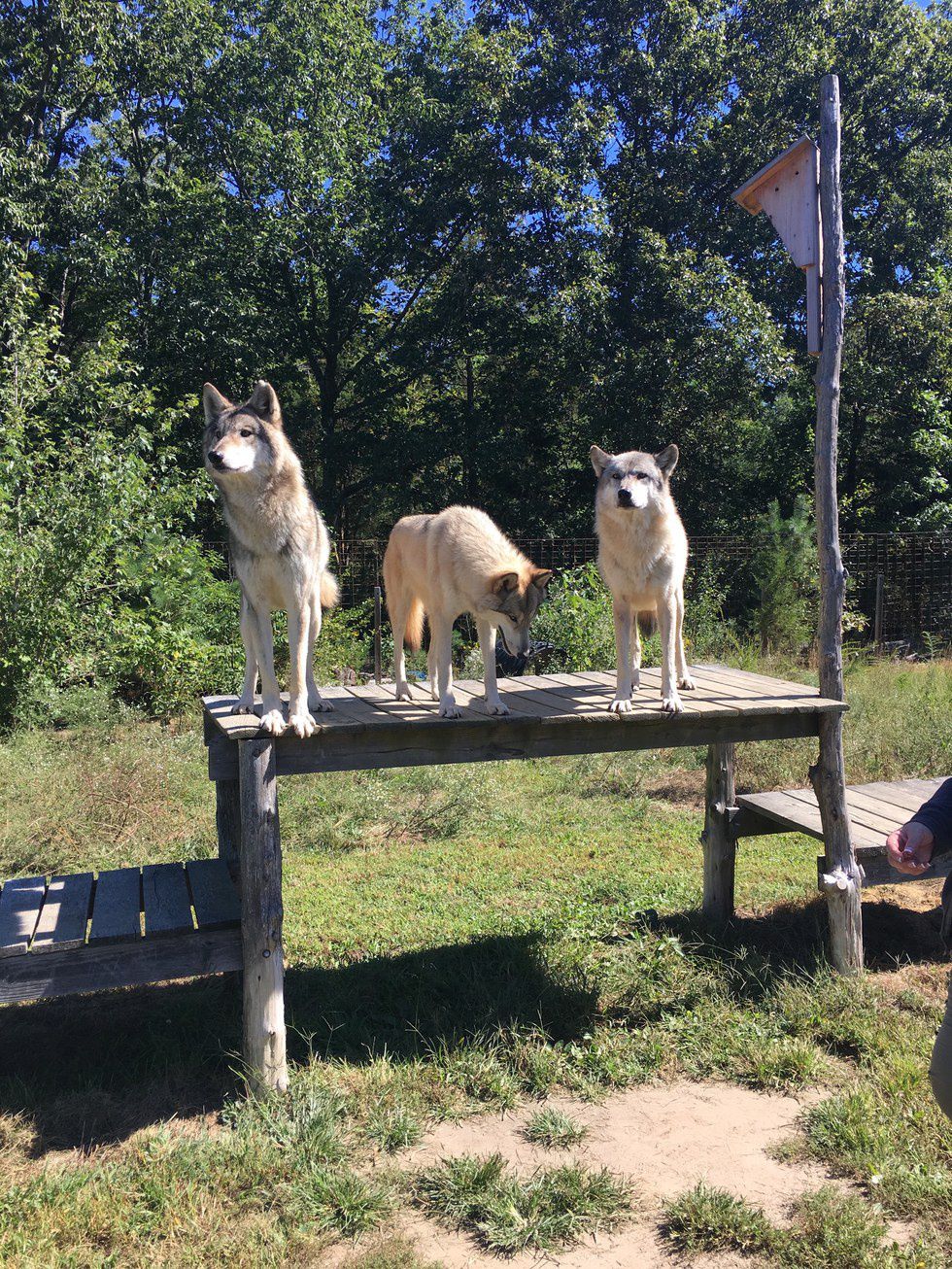 The staff is extremely friendly and personable, they provide you with so much information about these beautiful animals. And yes, you get to actually go in and interact with the wolfdogs yourself! Admission is completely free, the only thing they ask of you is a donation of $20, for the upkeep of the wolfdog sanctuary.
While playing and interacting with wolfdogs can sound extremely intimating, it actually is such a great experience. I recently visited Howling Woods Farm, and our tour guide was not only knowledgeable and gave us great information about this beautiful species, but she interacted with the wolfdogs so well. She never seemed intimated or nervous around them, which made you feel completely safe and comfortable.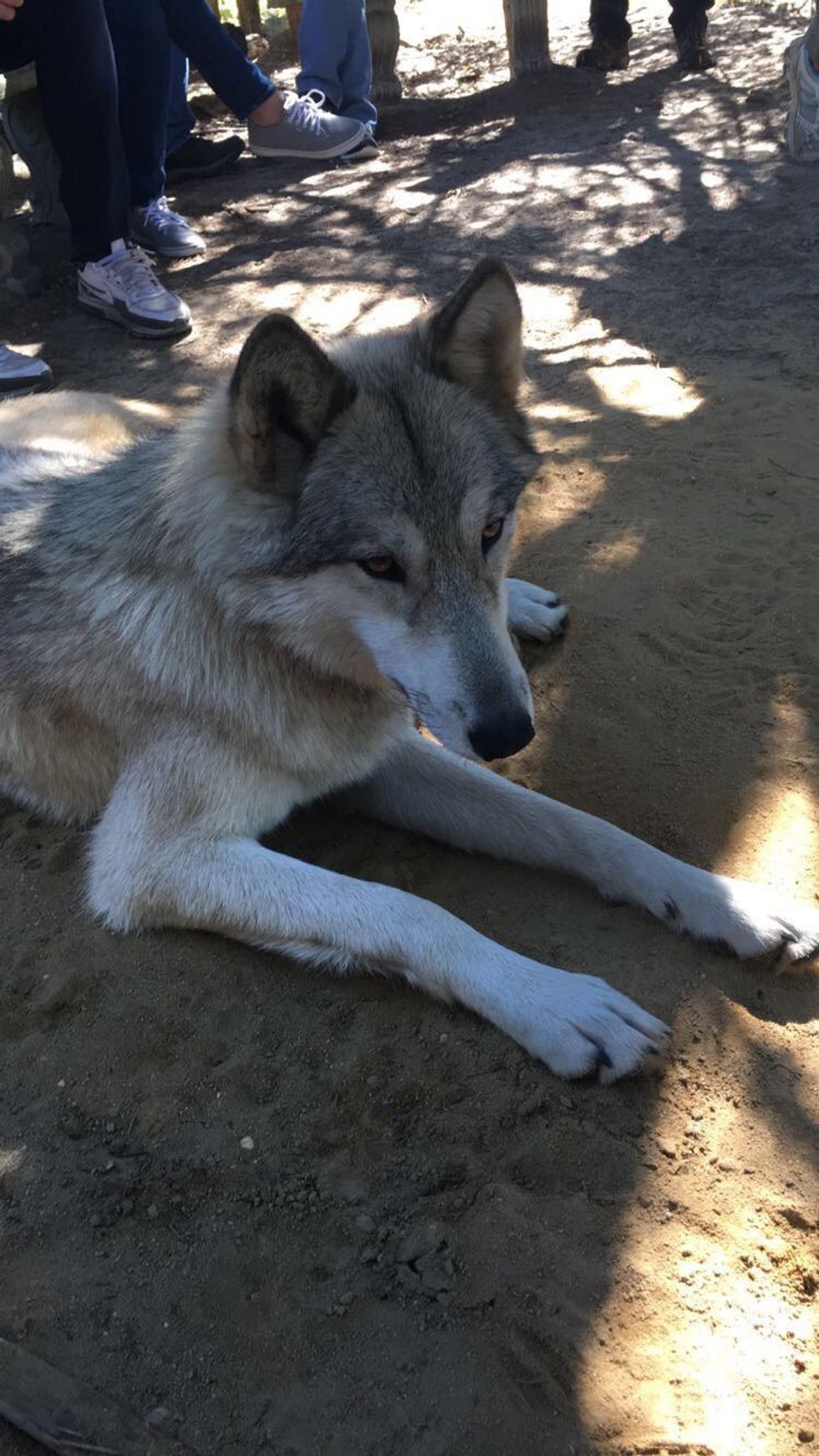 When walking into the wolfdogs' homes, you are able to come face to face with them. They are very similar to dogs in that they will come over and greet you and smell you because they are very curious. But keep in mind, they are not dogs. They do not like to be cuddled and touched for very long. If one of them lays next to you and you rub their belly or head, once they've had enough they may growl, just to tell you "Ok, that's enough". They are not doing this to be vicious or mean, this is their way of communicating with you, so don't let that scare you! They are very friendly, so there is no need to be scared around them! Respect them, and they will respect you.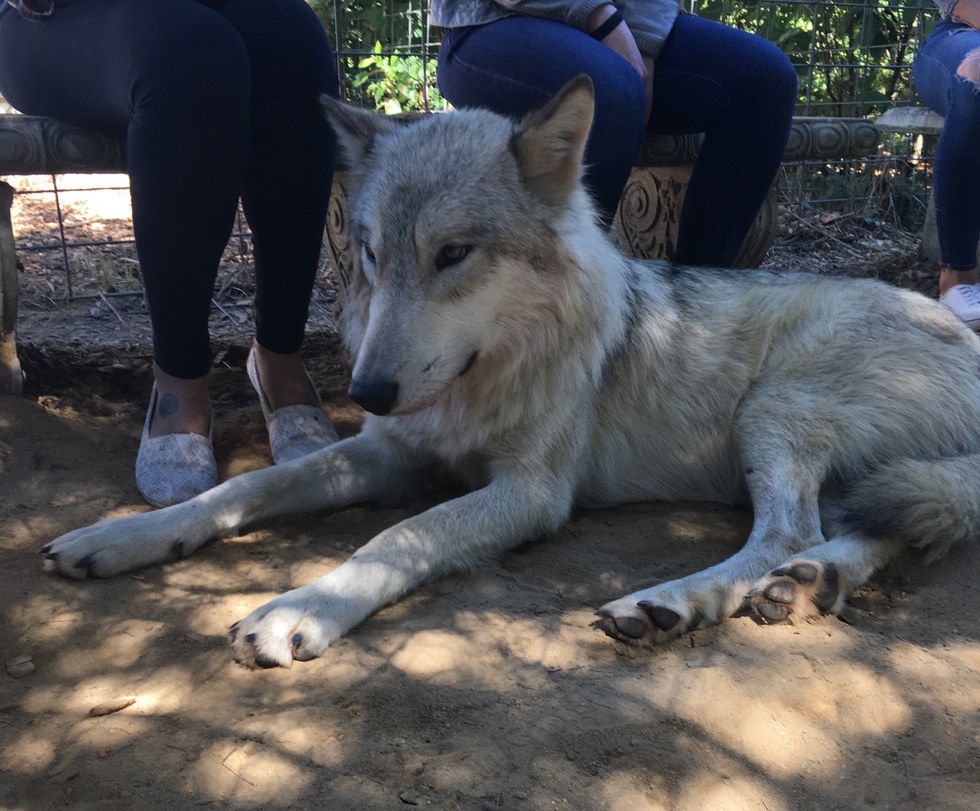 Once your tour guide has given you all the information about the wolfdogs, they will then allow you to take as many pictures as you would like with the wolfdogs. There are many volunteers around that are more than willing to take a photo for you, and the wolfdogs are very willing to pose with you as well! The volunteers will get the wolfdogs to stand up on a platform for you, you can hand one of them your cell phone or camera, and this is where you can pose for your picture. They highly recommend that you share all of your pictures on social media and to their Facebook page because they love hearing about everyone's experiences!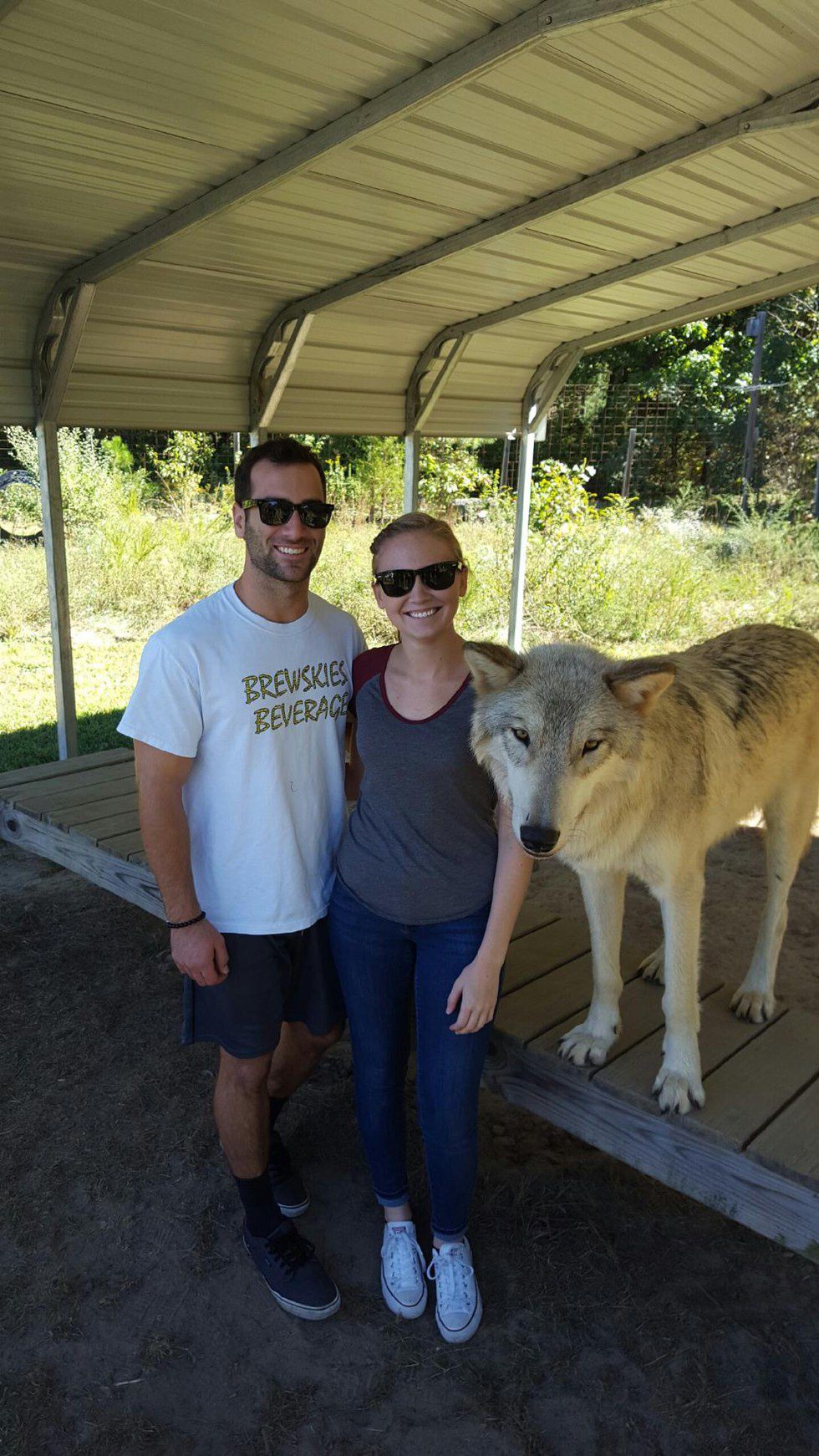 If you're an animal-lover, and are interested in coming face to face with these beautiful animals, this sanctuary is the place to visit. Unlike visiting a zoo or aquarium, you are able to actually interact with these animals, and it is an experience like no other. I highly recommend visiting this sanctuary, you will not regret it!

If you would like to visit and learn more, or make a donation, visit Howling Woods Farm's website for more information: http://www.howlingwoods.org