Ahh, football season. A time for rivalries, spirit, good ol' American football and the infamous tailgate! I'm not talking about when you're kissing the bumper of someone else's car during 5:00 traffic — I'm talking about the pre-game. The hype for the hype. Tailgating is when you get together with people and eat, drink, play games and get ready and energized for kicking the other team's butt!
How do you host the perfect tailgate, you may be asking. Well, here is your be all and end all guide to hosting a 🔥🔥🔥 tailgate every gameday!
1. A truck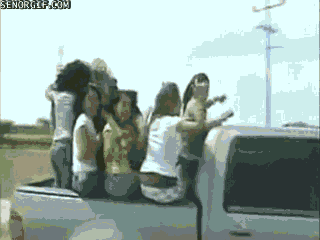 Or any other type of vehicle that you can park and party at. Trucks are the most notorious when people think of tailgates but you can use other types of cars (it won't be as lit but it'll do). The point of having a truck is so you can sit/stand/dance in the bed of it. Plus, it makes for a fire photo op.
2. Good food!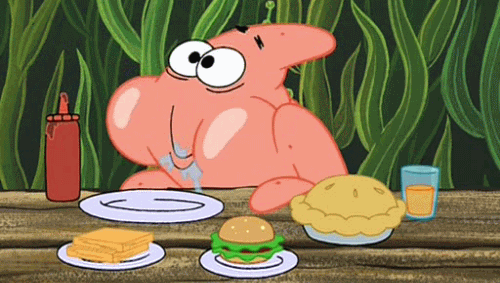 We're talking burgers, hot dogs, slaw, potato salad, chips, cookies and of course, the 17-layer dip that includes black bean, buffalo style and queso (an exaggeration, but you get the idea). Go All-American on it! Anything that's considered junk food is considered tailgating food (you can work it off later) and make sure you have A LOT of it. Pro-tip: do potluck style and have each person bring something to the tailgate so you have more than enough!
3. A table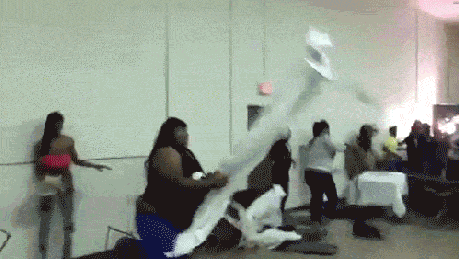 Funny enough, people tend to forget to bring a table to a tailgate. If you forget a table, where do you plan on putting the food? Yeah. Bring a table.
4. Beer (and other miscellaneous types of alcohol)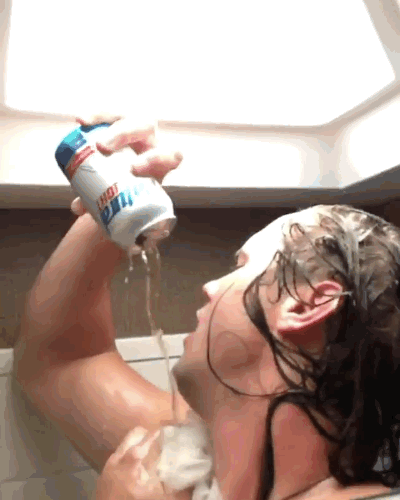 What's more American than attending a football game and drinking a beer? Other than a bald eagle riding an American flag printed Harley while Bruce Springsteen is playing in the background, not much. Beer is a staple at any tailgate. Whether it's the cheap kind (for all you college kids out there) or the more ~expensive~ kind (for the college kids who are tailgating with their parents), you should probably have a few cold ones on hand. If you think you have enough, you probably don't.
Depending on the number of people attending and a number of drinking games you're playing, beer goes quickly at a tailgate so come prepared! Some people may opt for other types of alcohol but whatever you're drinking at the tailgate, make sure you drink responsibly!
5. A boppin' playlist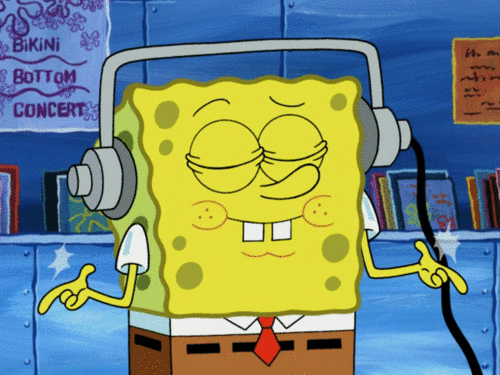 This one honestly doesn't need an explanation but in case you're wondering, tailgating in silence is kind of a mood killer. Make sure one of you has a fire playlist (I suggest country music for tailgates. It's just a great genre to tailgate to...but that's just my opinion) ALSO, make sure SOMEBODY brings speakers! There's no point in having music if you can't listen to it!
6. Games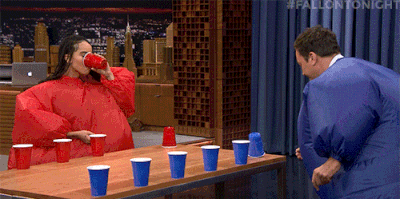 Corn hole, flip cup, beer pong. Just three of the most popular games to play at a tailgate. If you don't know how to play, there's bound to be someone who can teach you! If not, Wikipedia.
So there you have it! Follow this guide and your tailgate will the most fire tailgate ever! Happy Tailgating Season!