WARNING/DISCLAIMER:
Okay, I'm about to touch on a very controversial and much debated subject. I know it's kind of touchy, and I won't express my fire and ice opinions about it too much. Instead I'll give a list of options, in which you can choose for yourself with is the best choice (I'll try my best to be as unbiased as I possibly can about this topic).
Which way is the best way ... to make a peanut butter and jelly sandwich?
Option 1:
Step 1: Gather ingredients (peanut butter, your choice of brand, chunky or smooth; jelly, choice of brand and flavor; and choice of bread.)
Step 2: Always start with the peanut butter (obviously... it is a peanut butter and jelly sandwich of course… order of operation, my friends). Use a butter knife to spread the peanut butter on one slice of bread.
Step 3: Grab your jelly and use the butter knife to spread the jelly on the other slice of bread.
Step 4: Take your two slices of perfectly saturated bread and place them together (make sure that each side of the bread shape lines up perfectly, like so...)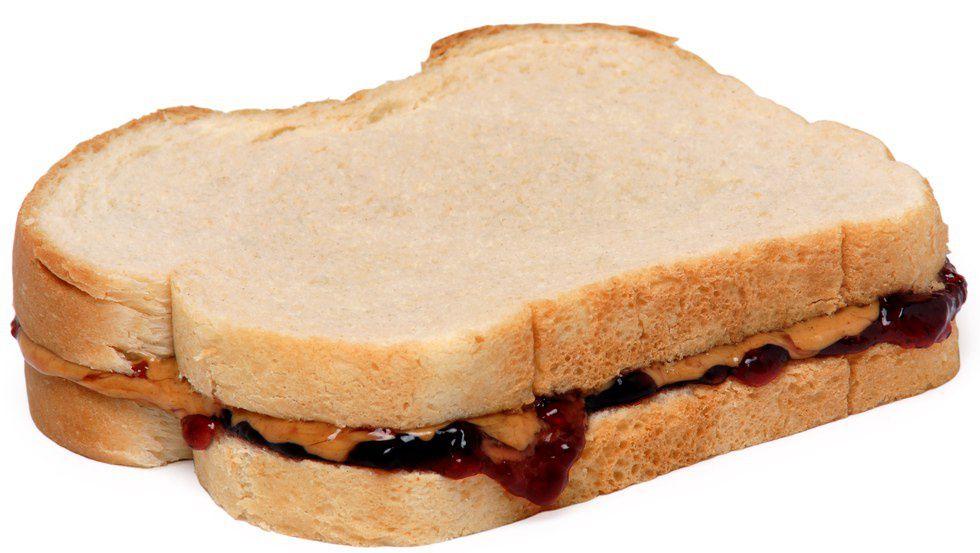 Step 5 (optional): Cut off crust or cut diagonally or horizontal. Any way you choose, as long as it's even. The key to a perfect sandwich is having the perfect consistency and precision.
Option 2:
Step 1: Gather same ingredients as option 1.
Step 2: Mix perfect amounts of both peanut butter and jelly together. Consistency is key. Mix until well blended. Then mix again (because like your contour, you must blend until it's just right).
Step 3: Take one slice of bread and spread your perfectly blended peanut butter and jelly on it. (Depending on the amount of sweetness you can handle, you can chose to put the mixture on both slices.)
Step 4 (optional): Same as Step 5 for option 1. Choose how you would like to cut you sandwich, as long as it is even and precise.
Option 3:
Now, if you'd like to make a sandwich that's equivalent to my life, then you want to just completely screw it up.
Step 1: Pick your ingredients (for this option, just use whatever you have in your fridge, any kind of substitutes work, because it's gonna taste like crap anyway).
Step 2: Spread whatever peanut butter (or substitute) you can find and slather it on your bread.
Step 3: Repeat process of step 2 except with jelly, or other alternative.
Step 4: This is the part where you basically knock your sandwich slices on the floor, sticky side DOWN!
Step 5: Go sulk in bed and rethink all of your screw ups and why life treats you this way.
And if you'd like to add a little flare, add marshmallow puff crème or a banana or any other food item you'd enjoy with peanut butter and jelly.
Also, don't forget to add your glass of milk.
EAT, DRINK, AND ENJOY!!!