The conversations you share with your relatives over holiday dinners are awkward enough. But to make matters worse, if you're a member of the LGBTQ+ community in an unaccepting (or just unsuspecting) family, nodding your way through these questions is even more difficult than it should be. You're bombarded with interrogations about your love life and you just aren't sure of how to respond in a way that keeps your identity under wraps.
But no doubt, even as your answers help you pass for straight or pass for cisgender, these are some of the REAL answers you wish you could give:
1. "I'm dating someone, actually, but I'm afraid you won't approve of them"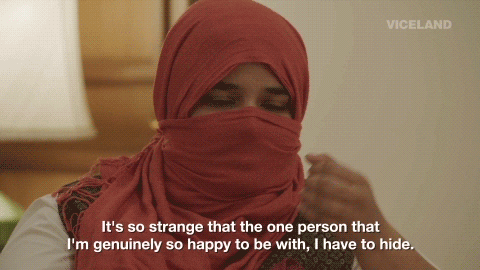 Your happiness should be your family's first concern, and yet they are too repelled by the idea of same-sex romance that they can't see past your partner's gender. Being honest about your fears might be a way to not only get your feelings off your chest, but it may also lead to that reconciliation you've been dreaming of for so long.
2. "I'm single, but sorry, Mom and Dad—the neighbor's kid just isn't my type"
You'd rather not go out with the neighbor's son Steven while you've still got your eye on Stephanie. And Michaela might seem sweet enough and already has shown some interest in you, but you know that Michael is the right lover for you.
3. "I'm not interested in dating and I never will be"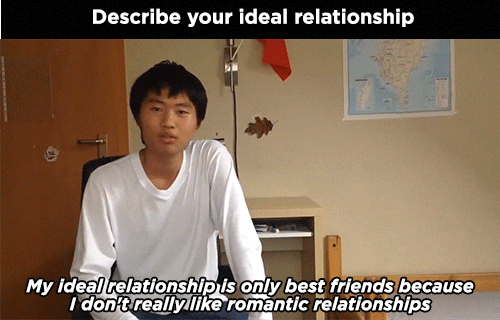 Aromantic and asexual identities are often misunderstood by the individual's family, who are determined to find "The One" for their clearly 'misguided' youth. They're convinced you just haven't had the right relationship yet, but little do they know that a relationship of a sexual or romantic nature is exactly what you don't need nor want.
4. "I was seeing this guy, actually, but now I'm just talking to this girl and…"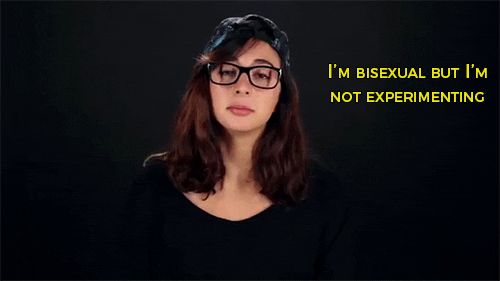 "Try not to look too dumbfounded, Aunt Nancy. It is possible to like the same AND the opposite sex."
5. "This wine is delicious, but I don't need to be drunk to kiss guys/girls"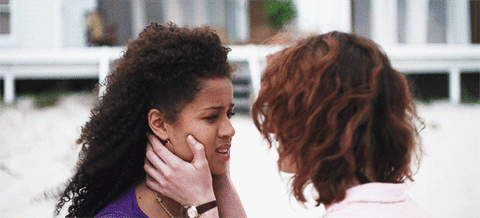 "Although we both love getting a little tipsy…it makes the sex even better."
6. "I'm gay. Pass the salt, please?"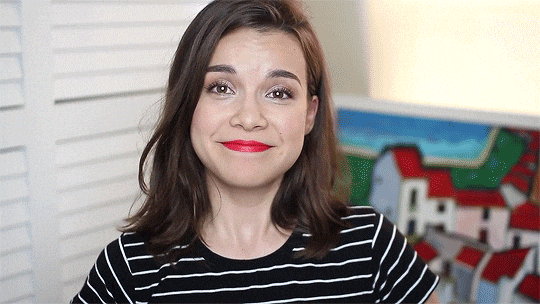 Yep, that's it. You want to come out simply and without a hassle, so those two words are just the way to do it.
7. "Oh, I'm going to Hell? Guess I'll see you there, Aunt Susan"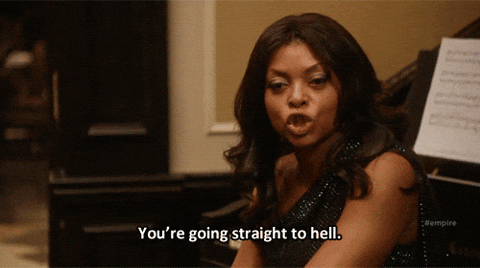 "So you mean to tell me that your two divorces are okay, but my being queer is not?"
8. *sings any song about coming out or being gay*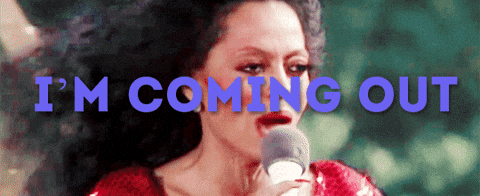 "Alexa, play 'I'm Coming Out' by Diana Ross."
9. "It shouldn't matter what their gender is as long as they make me happy"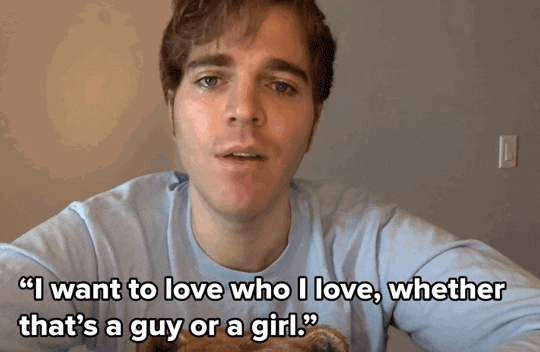 More than anything, you want your relatives to understand that your love is beautiful regardless of whom you share it with.
10. "You should be thankful I'm not pregnant/haven't made a girl pregnant"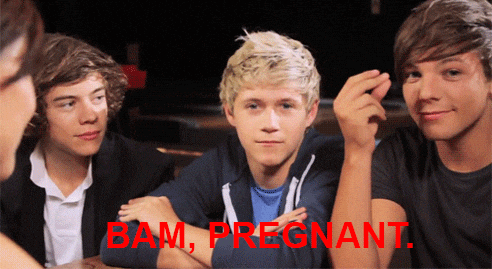 "I could be a drug addict or a high school-dropout with a kid. But no, I'm just gay."
11. "My girlfriend/boyfriend is gay, but I'm not" 
"It's true, I swear."

12. "That best friend I told you about? Yeah…well, we're dating now."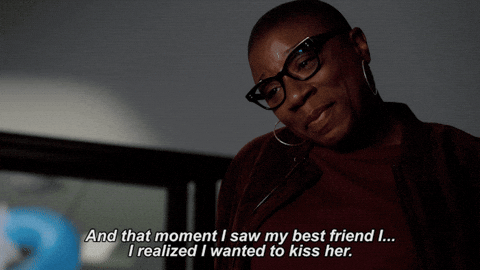 "But don't get the wrong idea about all of our sleepovers when we were younger…this is a new development."
13. "So, Grandma, there's this thing called being gay. I am." 
"I am a flaming homosexual/bisexual/pansexual/asexual/aromantic/demisexual and I'm proud of it."
No matter your sexual orientation or gender identity, and no matter who does or does not accept you as you are, you are every bit as valid as anyone else. Don't let narrow-minded people influence how you see yourself because chances are, they're too ignorant of your beauty to ever understand.