Flying is one of the greatest things I've done. When I'm sitting on the edge of the runway and preparing for takeoff, the feeling I get is something I can not have doing anything else. Once the tires lift off of the runway, we are free to see the city of Fresno and beyond. When you are flying over the valley or the coast of California, it is easy to see what makes the state beautiful and appreciate all of the varying architecture and landscape. The trips I make with my dad in his little, red airplane are some of the most fun times I have had, and our adventures help me appreciate the beauty and possibilities that flying a small aircraft provides.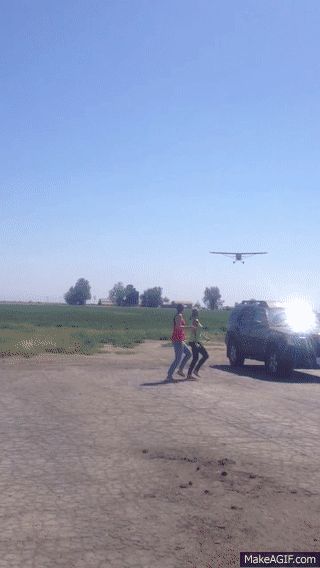 My dad is the coolest pilot I know (sorry to all the other pilots; you are all awesome too). He decided to earn his pilot's license after his enlistment as a hydraulic mechanic in the Air Force. He worked hard to pay for his instructed flight hours and the courses required to test for a license.
When he finally earned his license and bought a small plane, he started taking everyone up for a flight. He knew that the experience of flying in a small airplane is something that people do not usually experience, and he wanted to share the feeling of flying that nobody would ever forget.
For years he would take friends and family for flights until his plane fell into disrepair. Then, maintenance issues grounded the airplane that gave so many people chance at adventure, and it stayed chained to the ground and collected dust.
This lasted for a while until a few years ago my dad put in the time and effort to get the airplane's entire engine rebuilt. After many months of building and rebuilding the plane's engine from the inside out, it was ready to fly again.
I was an adult and had fond memories from when my dad took me up as a child. Back when I was a toddler, my dad would take me up and I would cry like crazy. To fix my bad mood, he would get some altitude and then go into a quick, little descent.
That would make the plan lose its G-force and lift my fussy, toddler self out of my seat and fix my tears. Knowing that I would have a better appreciation for flying, my dad took me back up to enjoy flying and adventures.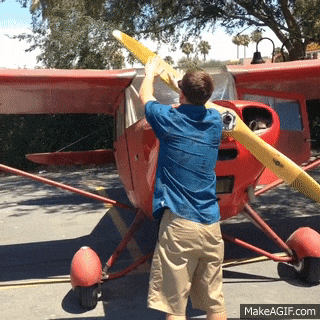 Usually, he and I would take a flight to Woodlake or the famous Harris Ranch for breakfast. Going there gave me the chance to actually fly the plane, and after we landed, I got the fantastic feeling of being a pilot in a restaurant full of commuters. Also, we got the deluxe treatment of a percentage off of our meals for landing at the runway next to a restaurant. This made the coffee and eggs taste all the better.
Out of the many trips my dad and I have taken, our flight to the coast was the most exciting and memorable. He and I planned to pack sleeping bags and a tent and fly to the central coast of California in Oceano. There, we would land and set up our tent at the campground by the runway and use our day to explore the coast. I would get to fly, and we would get to enjoy time together. It was a great plan.
The flight there was the longest and the most beautiful flight we have taken together. I flew most of the way, and I was able to enjoy the agricultural and mountainous landscape leading up to the coast. After about an hour, we made it to the mountain range separating the valley from the central coast. We climbed over the peaks of the mountains and into the dense sea air on the other side.
The coast and Morro Rock greeted us and let us know we were on course for our destination. Flying by Morro Rock and the beach on the central coast was exhilarating, and it provided me a better view of the coastal waters where I had spent my weekends.
Once we landed the plane in Oceano, we saw some amazing things. A formation of planes flew overhead and men in parachutes jumped out. It was the only time I have seen something like that, and we even managed to talk to the nice man who was flying one of the planes in formation.
He was interesting and had stories like a lot of pilots do. My dad and I set up our tent at the campsite and got a burger. After the burger, we decided to Uber over to Pismo since we were close and it is much more of a destination that Oceano for people who walk around.
Once we got there, I had a beer and my dad had a cigar as we sat out and watched the ocean at sunset. It was a beautiful time, and after an Uber back, we settled in and had snacks and beers before bed.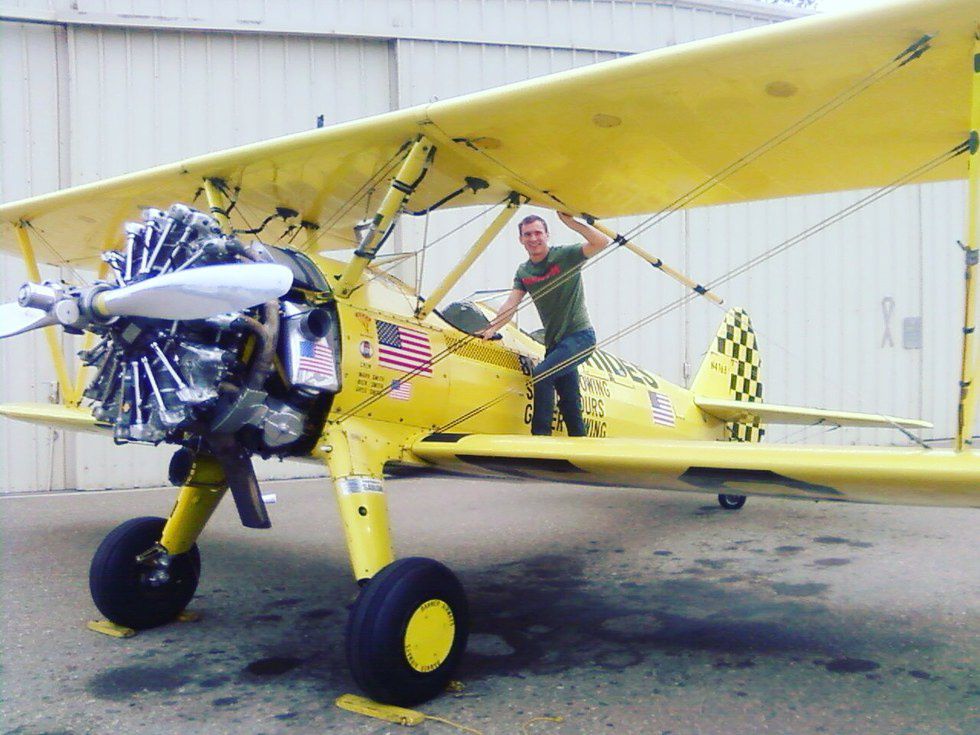 The next day we flew home and the trip was even more memorable than arriving. We flew low over the coast and the dunes in the morning and saw how beautiful the beach was when it was overcast. We took our time and flew the length of the beach as we passed Morro Rock and huge industrial facilities on the way back. When you are up in the air, there are no rest stops easily available, so my dad and I had to land at an airport to take care of our business while going home.
As it turned out, the landing strip was government owned and off limits. We did not know that; we also did not know that because it was restricted someone had tied a rope down the middle of the runway. We were lucky enough in our little plane that we could stop before the rope caught in our propeller. Upset at the deserted and dangerous runway, we bid our farewells and flew off home. The rest of the trip was a breeze, and it was the best time I've ever had on a trip with my dad.
Flying with my dad has taught me to take people up on their offers. If someone has a cool passion they would genuinely like to share with me, I take them up even if it is out of my comfort zone. I do this knowing that flying can be scary, but when it's done right, it is a ton of fun.
Also, flying has taught me to maintain my spirit of adventure. Just like the little red airplane looks a lot better when my dad dusted it off and rebuilt it, I look and feel better when I keep going on adventures. That plane is a lot like my spirit for adventure.
The more interesting and new places it visits, the more people it impresses and the more it fulfills its purpose. I encourage you just as I encourage myself to get out of your comfort zone and take your spirit for adventure out for travel. It is a worthwhile thing to do, and it may leave you with a fantastic memory and story to share.