Those close to me already know most of this story.
Now, I get a chance to share it with people I know, I don't know, and those that probably won't care.
* * *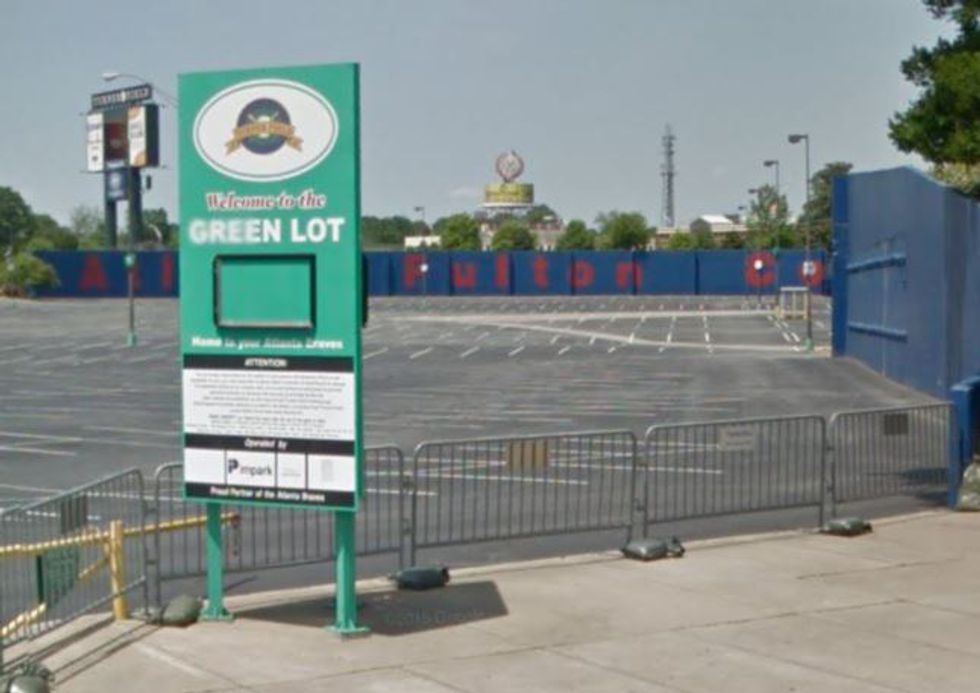 May 10, 2002.

This day is the day everything changed for me, a young 4th grader that didn't have much to worry about in the world. My parents and I we're wrapping up a busy weekend for our household. I had a baseball game that Saturday morning (which I still remember as my worst outing as a pitcher in my life - I vividly remember the other team being full of lefties...something I hadn't faced much,) we had a family get together in South Carolina that afternoon/evening, and lastly, we were heading to see Ryan Klesko and the San Diego Padres play against the Braves for Mother's Day.

It was an awesome day. The weather was great, the seats were great, and everything was exactly as we had pictured it. Until we left.
We walked out to the Green Lot, where we always parked. Once getting to the lot, it was time to search for where we were parked. We searched and we searched and we searched - no car.
Upon realizing that our car was not where it was supposed to be, the following things happened;

1) We went to the Atlanta Police Department officers that were sitting at the entrance/exit of the lot. We told them the situation, they kind of chuckled and thought it was pretty funny that we couldn't find our car. They then told us to speak with Braves Security - but before we did that, my dad asked to borrow a phone from the cops. They said no...
2) We walked a couple of blocks down to the hotels next to Turner Field. At the time, I believe the one we went to was a Holiday Inn. I may be wrong though. Thankfully, they let us use a phone to call some family members to come pick us up.
3) We visited with Braves Security. While they were nice to the little boy who was crying (me,) by giving me a Powerade, I can still remember the conversation that we had as we rode the golf cart from their office to the parking lot. The employee that drove us around laughed and assured that we just didn't know where we parked. I can still remember my dad responding to the guard, as we sat in an empty Green Lot, " Do you see ANY cars?!?"
4) Ultimately, we finally got home - but the story doesn't end there.
* * *
We were essentially half-season ticket holders for the Braves, so since this happened in May, we had a lot of games left to go to. We didn't want to go though. We didn't want to face the parking lot that took a lot from us - not just a car, but all our belongings from the travel that weekend, my mom's purse (it was in the trunk,) that had all her credit cards and all, and most devastating to me at the time - ALL of my baseball stuff. My jersey, cleats, glove...everything.
We didn't want to face the staff that looked in our faces and laughed as we were facing the fearful thought of knowing that OUR stuff had been taken from us.


We didn't want to see Atlanta. We didn't want to see Turner Field. We didn't want to see Braves.
Our first trip back - my dad met with the security staff. Long story short, they essentially said "It's not our fault."
That was that.
* * *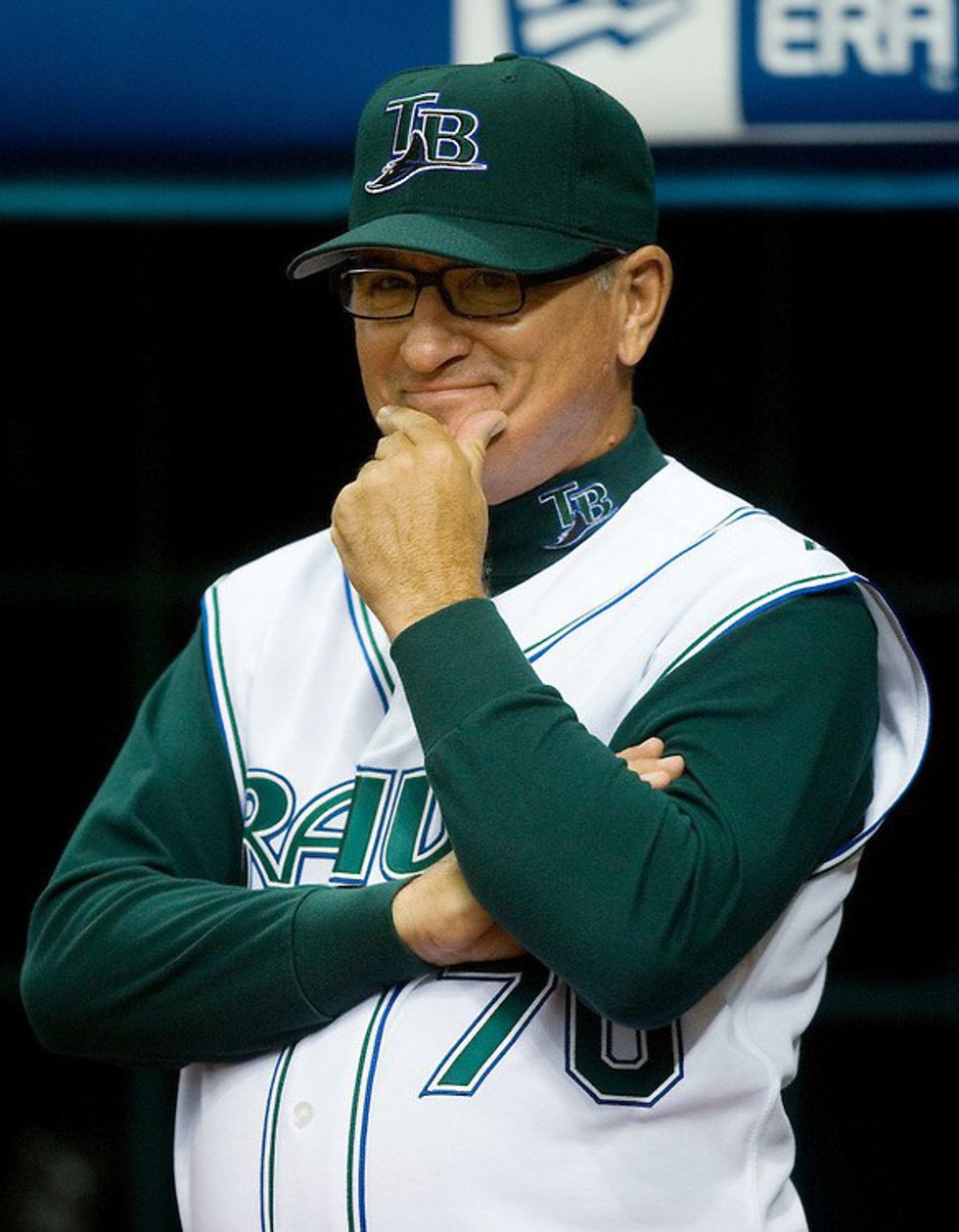 Following the 2002 season, I had to find a new team to pull for. That team ended up being the (then) Tampa Bay Devil Rays. They were the next closest team to us, and we were annual visitors to Tropicana Field - starting in 1998.
The Devil Rays always met us with a first class experience. They were always welcoming and attentive. They gave a lot of effort in making sure fans felt safe and welcomed. They seemed like they care.
My whole family bought into the (Devil) Rays for the short term.
Eventually, my dad took it back to his roots and started cheering on the Texas Rangers.
I think the events really took baseball away from my mom, the most. I haven't really asked her about it, but I'm not sure that she has a favorite team anymore.
I stuck with the Rays, and I have since those moments, but myself along with my family, put all of our passion into OUR Braves, until they completely turned our world upside down.
We were and have been drained on it ever since.
I eventually went back to Turner Field. The first time after that season, I was scared to go back. I haven't really told anyone this, but I've always been scared to go back. I knew, every time, that I'd be leaving the game and that my car would be gone.
Every time.
* * *
A few days after it was stolen, our car was spotted.
The driver, better described as the thief, ran from police as they attempted to stop him.
People never believe me, but he totaled our car in a police chase. In that same chase, he ran over a police officer. I have the Police Report in my possession if you ever want to question that validity of that.
I'll give you one guess who the criminal worked for..
The Atlanta Braves.
Even then, not even a "We're sorry!" from the Braves.
* * *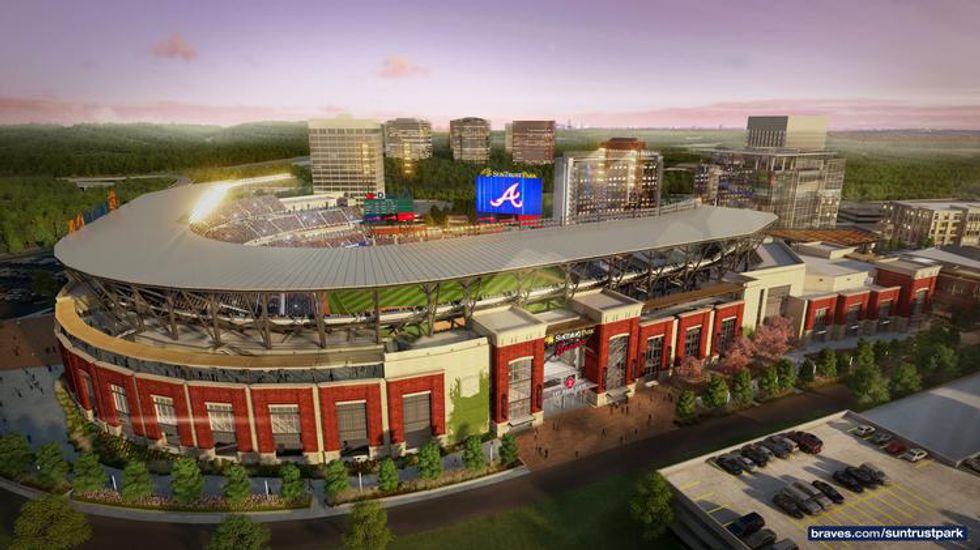 November 11, 2013.
I can't remember exactly where I was, but I remember getting a good bit of text messages about a major story that had just broken about the Braves.
They were leaving Turner Field.
Not only were they leaving Turner Field, but they were leaving the city limits of Atlanta. They still have an Atlanta address, but they are located in Cumberland. No where near the spot where I felt scared.
This made me start thinking - is this what it'll take for me to go back to cheering for my hometown team?
* * *
October 2, 2016.
Most people were sad on this date - relative to Braves baseball.
I probably should be too. I've seen a lot of unbelievable things there. Like mentioned above, we were frequent visitors - from 1997 to 2002, the bulk of Braves sheer dominance (minus the World Series' many wish they would have won.)
However, I only think about one thing when it comes to Turner Field.
May 10, 2002.
* * *
October 3, 2016.
Today, as I write this, I get to reflect on what I've known was coming for almost three years.
I'm ready to be a Braves fan again.
The Rays have been amazing, to me, as a fan. They've given me so much to cheer for. They've taught me how to be patient when it comes to building a team. They gave me so many great players and great moments; Longo & Game 162, Matt Garza & his no-no, the World Series in 2008, David Price, Dan Johnson & his contribution to 162, Joe Maddon, and most notably to me - my favorite player, Chris Archer.
Most importantly, they gave me a team to call as my own, for 14 years. They gave me the Rays family on Twitter, where I have interacted with so many wonderful people across the St. Pete/Tampa area.
Now, though, it's time to cheer for the hometown team.
It's time to move on from that Mother's Day at Turner Field. It's time to start fresh with Sun Trust Park, if I can score any tickets in 2017.....and more importantly, it's a time where I can realize that the people we dealt with that year and the rest of that season are most likely no longer with the Braves.
* * *
Braves fans, I hope you're as excited as I am about the future. John Coppolella has built something pretty incredible in a very short amount of time. It's only a matter of time before the talent explodes and we see a return of the 1990's, early 2000's Braves.
I hope those of you that consider yourself a Braves fan, or part of the Braves Fam, will welcome me back. It's been too long watching from the outside of all the excitement of the Braves (even in bad seasons.) I apologize for this long, rambling post, but I think most of you will understand.Go Braves!