As if Queens natives weren't already rushing to Astoria for its variety of delicious cuisine from cultures around the world, the opening of T-Swirl Crepe has provided yet another irresistible spot in the area to satisfy your sweet or savory cravings.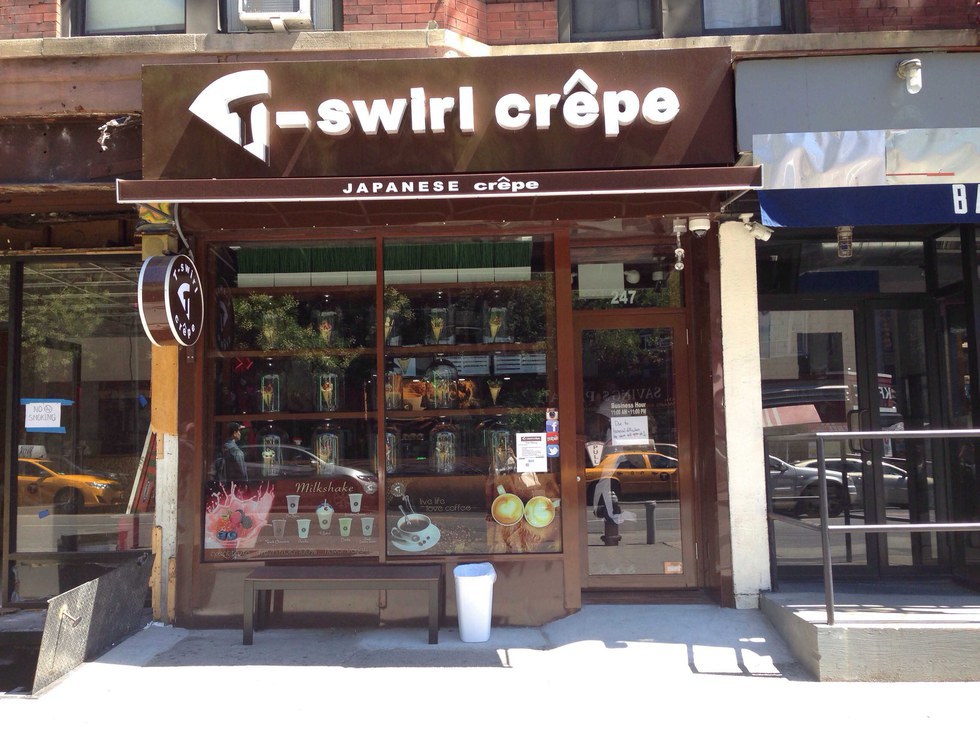 T-Swirl Crepe is a Japanese Crepe chain that has locations in New Jersey, Connecticut, Pennsylvania and Manhattan to name a few and anticipate openings in California and Canada. As their website explains, after borrowing Western concepts in terms of the style and creation of crepes they modernized it by making it more convenient to eat on the go while perfecting their 100% gluten free rice flour batter to achieve a crispy thin layer. The precision in the amount of batter they use as well as the placement of their ingredients is something that they feel differentiates them from other crepe makers as they strive to create the perfect crepe and dining experience whether you plan on eating in or taking your crepe to go. In the case that you are taking it to go, they give you your crepe in a convenient plastic bag that holds it upright meaning no mess and it's just as good when you get home.

Located at 36-16 30th Avenue, they're in the middle of one of the most bustling parts of Astoria and is gaining more and more attention as pedestrians are mesmerized by the displays of plastic crepes (that are unbelievably realistic) in the window that are exact replicas of their own.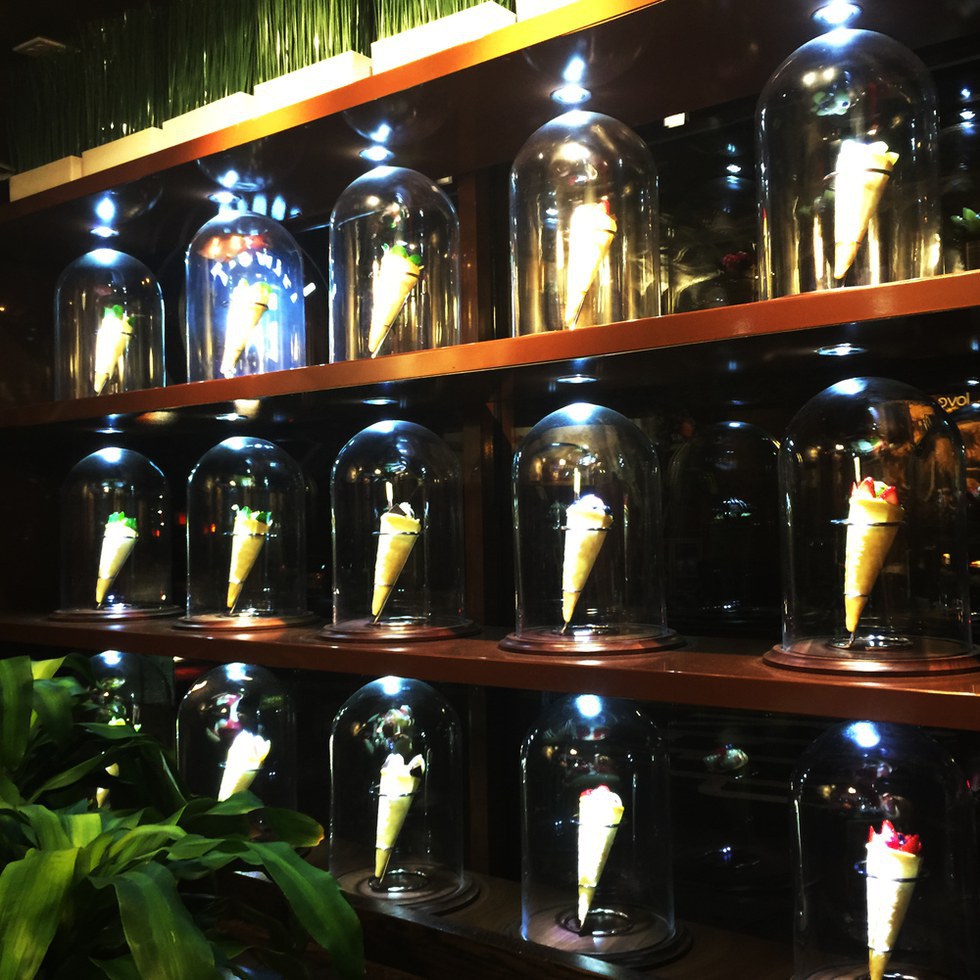 Upon walking inside you're greeted by the employees who welcome you into their establishment and offer you a menu if you've never visited them before. While the menu is enough to make your mouth water, watching the crepes being created behind a glass counter next to the register is ridiculously hypnotizing. You can see how they meticulously layer out the ingredients and I can't help but take mental notes as I watch with hopes that I could create the same thing at home but let's face it, sadly I can't.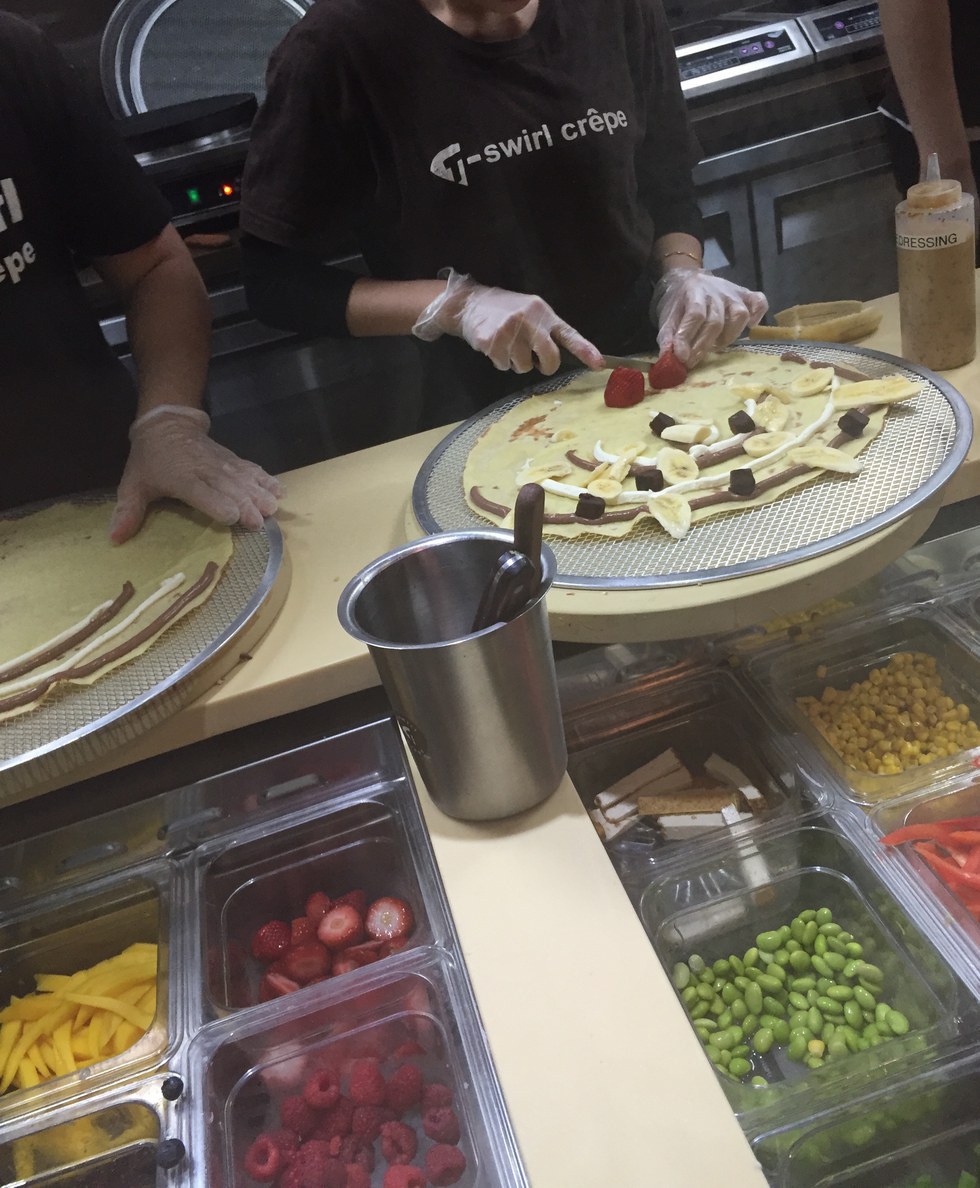 Their variety of sweet flavors makes it possible to satisfy your sweet tooth no matter what you're craving. These crepes range from $6.50 to $8.75 and you can put on extra toppings for only $1.00 each as well as gelato for $1.75 each. While their entire menu can be found on their website with delectable visuals, so far I have tried Banana Chocolate (in which I added strawberries), Wild Berries and Lychee Romantic. While Matcha Azuki Bean, Blueberry NY Cheesecake, and Chocolate Nut Party include pocky sticks and gelato, you can pretty much create a crepe containing whatever your heart desires.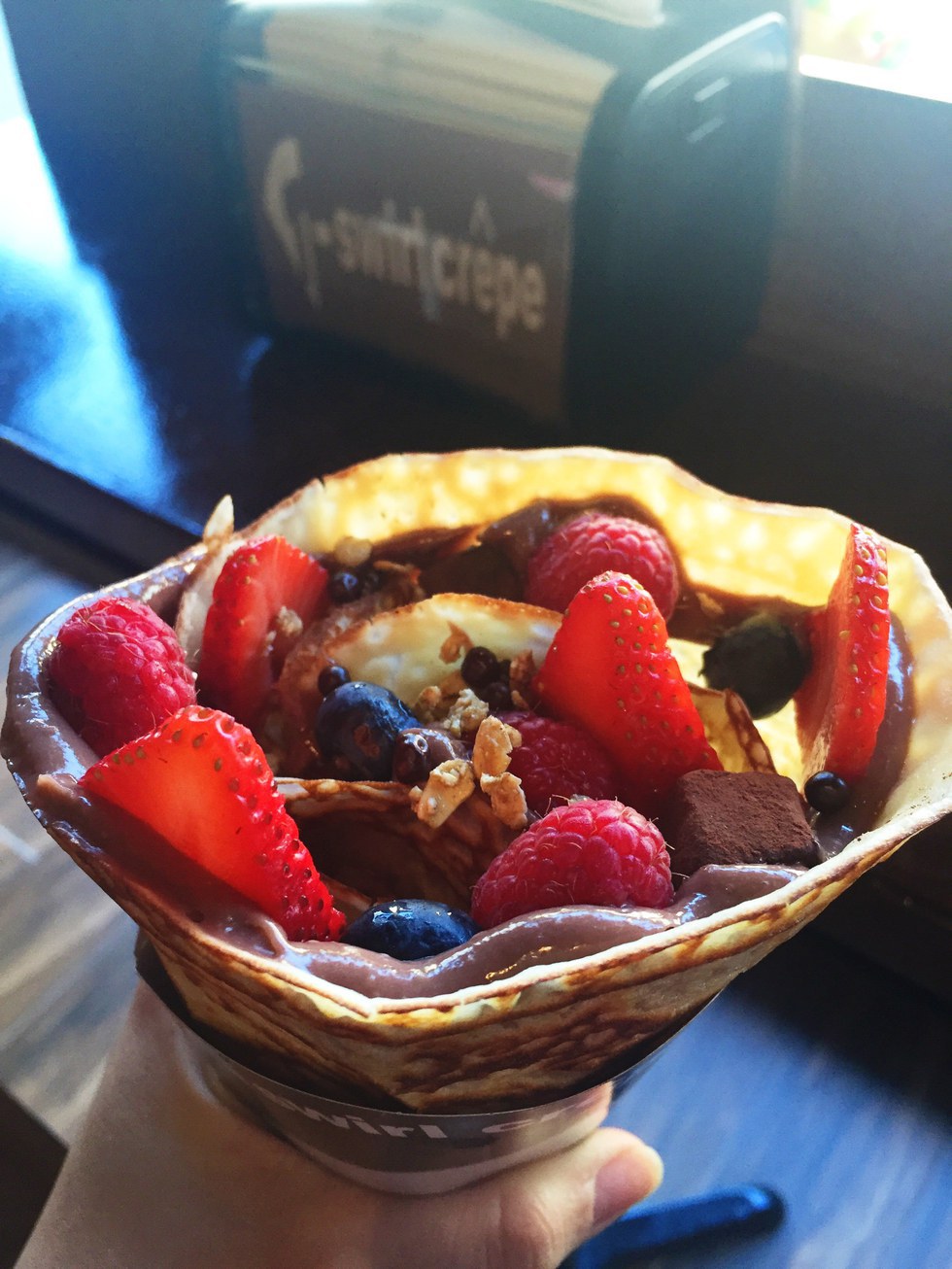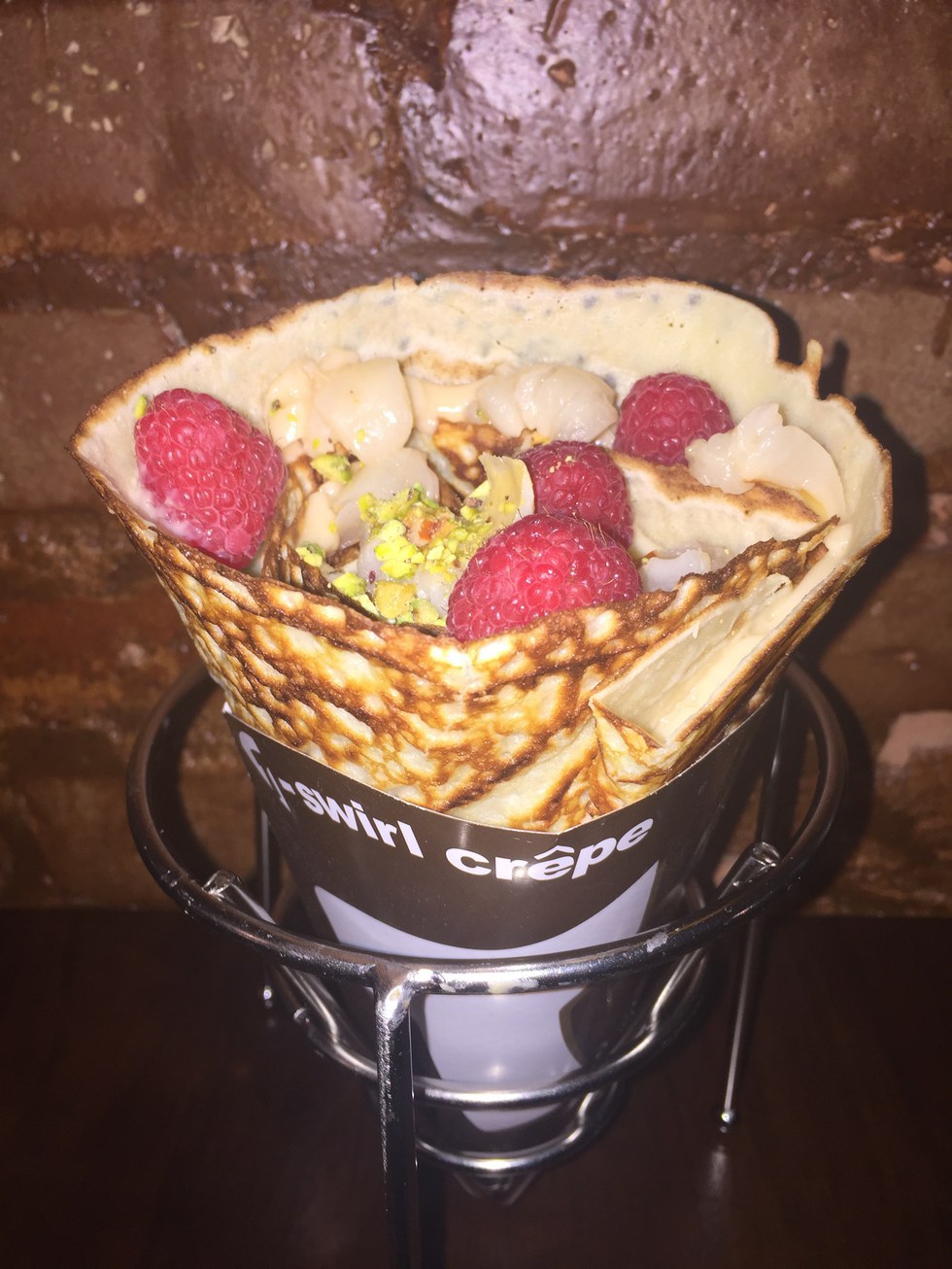 Their savory crepes can also be found online with some including eggs, chicken, tuna, shrimp, salmon, and options for vegetarians. These range from $6.50 to $8.95 with extra toppings costing $1.00 each while extra meat costs $1.50 each.

I can tell that I'm going to be a frequent customer at T-Swirl Crepe and it's currently my goal to try everything on the menu. As they say in their story, "Come to one of our locations and embark on a memorable journey of the senses!"